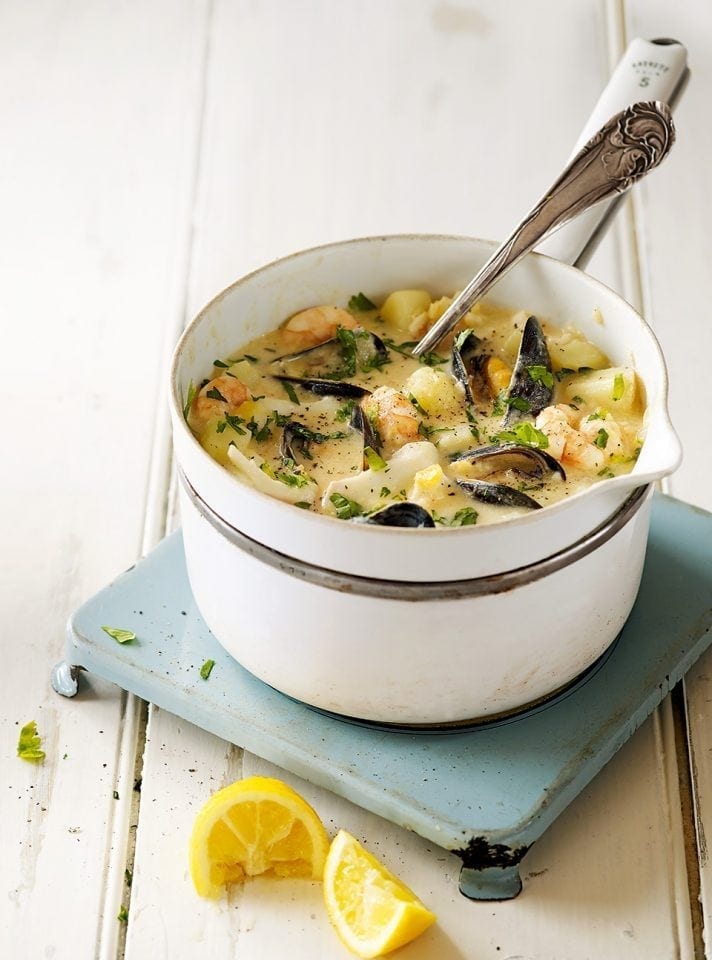 Serves 4-6

Hands-on time 45 minutes
A healthy makeover transforms this seafood chowder into a lower-in-fat and lower-in-calorie recipe.
delicious. makeover (per 500g)
280kcals, 6.5g fat (3.2g saturated), 33.2g protein, 22g carbs (4g sugars), 1.8g salt, 2.5g fibre
Traditional version (per 500g)
426kcals, 19g fat (8.9g saturated), 36g protein, 27.6g carbs (3.6g sugars), 2.1g salt, 2.9g fibre
delicious. tips
For the best tasting result, we recommend using good-quality fresh fish stock in this recipe. Discard any live mussels with broken shells and those that remain open when tapped firmly on the work surface. Also, discard any mussels that remain closed after cooking.

Prepare the base of the chowder up to a day in advance: follow the recipe to the end of step 2 and allow to cool, then keep in the fridge, covered with cling film. The next day, continue from step 3.