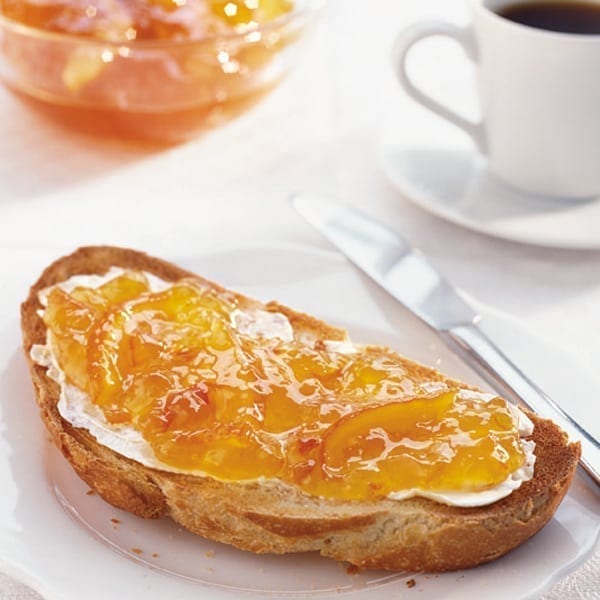 Makes 2.5kg of marmalade

Ready in 2½ hours, plus cooling
Homemade Seville orange marmalade is a pure joy. Simply spread it on your toast at breakfast or use it to glaze ham, flavour your baking or make a steamed pudding with it.
delicious. tips
You need a large, wide, deep pan to make marmalade (a preserving pan is ideal) as this helps the liquid evaporate quicker and reduces the likelihood of the marmalade boiling over. The mixture should not come any higher than halfway up the sides. Most of the pectin that sets marmalade is found in the pips and pith, which is why they are boiled with the marmalade.

It's important to let the marmalade stand for about 20 minutes before putting into jars, to distribute the zest evenly.

Finally, as with all preserves, jars need to be sterilised first. To sterilise the jars: Preheat the oven to 120C/fan100C/gas ½. Wash the jars in warm soapy water, rinse in clean water and dry upside down on a tray in the oven for about 10 minutes.