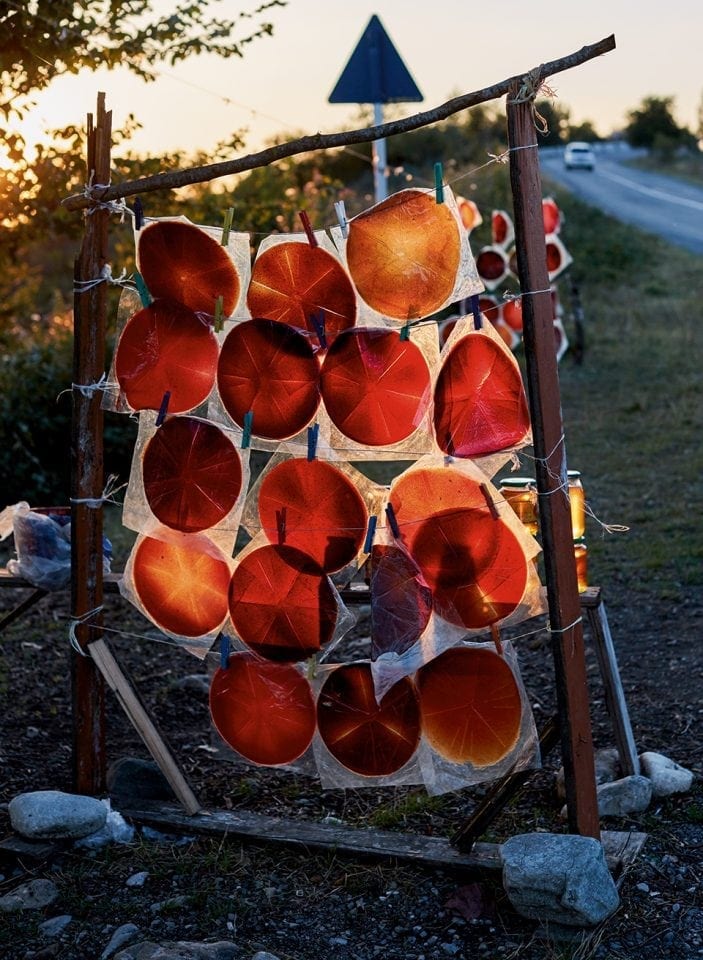 Test kitchen approved
Makes two 30 x 40cm sheets

Hands-on time 15 mins, cook time 1 hour 30 mins plus 12 hours drying time in the oven
Olia Hercule's recipe for fruit leather, also known as tklapi in the Caucaus region, is a way to preserve a glut of fruit – and you can use all kinds, from plums to mulberries, cherries, apricots and even kiwifruit. They make a beautiful healthy snack, but also add a subtle sweet and sour note to stews and soups.
Dairy-free recipes

Gluten-free recipes
Ingredients
1kg ripe plums (or apricots, apples, mulberries, strawberries or cherries)
50g caster sugar or honey (adjust depending on how sweet the fruit is)
juice of 1 lemon
Method
Put your plums into a large stockpot or preserving pan and add a splash of water. Heat over a medium heat until the mixture starts bubbling, then reduce the heat and cook for about 30 minutes or until the plums have collapsed. Stir from time to time, and if it looks like there isn't enough moisture, add another splash of water. Strain through a fine-mesh sieve into a large bowl, discarding the stones and skin.
Place the plum flesh back in the cleaned pan, add the sugar or honey and lemon juice and cook over a low heat until the sugar, if using, has dissolved, then simmer for about 40 minutes – 1 hour. You are aiming for a smooth and thick purée about 450g in quantity.
Meanwhile, preheat the oven to 110C/90Cfan/gas ¼  and line 2 large baking trays with non-stick baking parchment.
Ladle some of the hot fruit purée all over the lined trays, then spread it thinly – the fruit leather should be almost transparent. Leave it to dry in the oven for about 12 hours. The leather should be thoroughly dry and peel away from the parchment easily. Then just fold it into quarters and wrap in baking parchment. It will keep somewhere dark and dry for 6 months.
Recipe from Kaukakis: The Cookbook by Olia Hercules.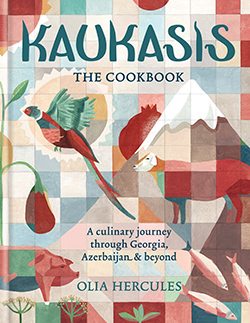 delicious. tips
Olia's tip: This method can be applied to most types of fruit, as the whole point of the recipe is to preserve overripe, surplus fruit – it just has to be of good quality and very ripe.

The leather will keep in an airtight container for up to 6 months