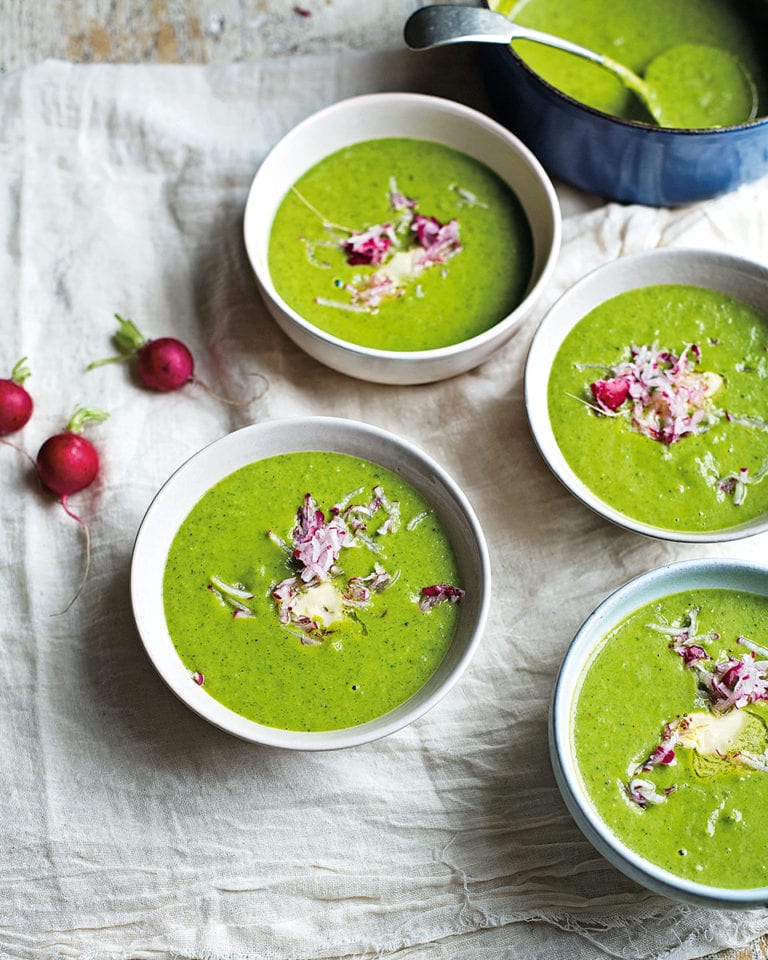 for 6 people

Hands-on time 40 min, simmering time 25 min
This recipe is shockingly good! It's a great thrifty use of radish leaves and is simple to prepare. It's even OK if your radishes are a little old.
Vegetarian recipes
PER SERVING (FOR 6) 129kcals, 9g fat (3.6g saturated), 2.4g protein, 9.3g carbs (2.3g sugars), 0.2g salt, 2.2g fibre
delicious. tips
The soup will keep fine for 3 days in a sealed container in the fridge, although it will lose a little of its green vibrancy. Reheat to just below boiling point to serve.
Use a selection of long breakfast radishes and little round ones in purple, white and pink. Give the radishes and radish leaves a thorough wash before using – they can harbour a lot of grit. Fill a sink with ice-cold water and leave them to soak for 30 minutes – most of the grit will drop off and the cold water will perk up the colour.

Save the white part of the leek and use for tarts and pale soups.