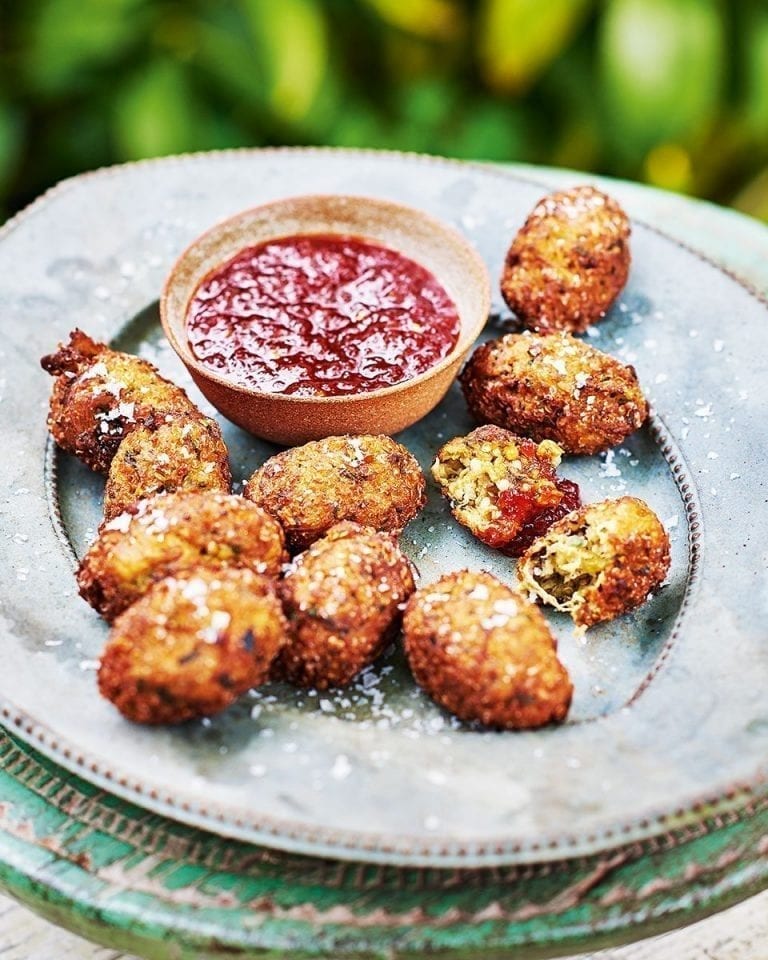 Makes 10-12; 330ml jam

Hands-on time 1¼ hours, plus overnight draining
Francesco Mazzei knows how to get a dinner party started – crispy aubergine morsels paired with a firey jam – you'll be hooked from the first bite to the last.
Vegetarian recipes
Per polpette (for 12): 76kcals, 6.6g fat (0.6g saturated), 1.1g protein, 2.9g carbs (0.4g sugars), no salt, 0.5g fibre 
Per 1tsp jam: 20kcals, no fat, 0.1g protein, 4.7g carbs (4.4g sugars), trace salt, 0.2g fibre 
delicious. tips
The chilli jam will keep in a sterilised jar in the fridge for 2-3 weeks.