The Japanese izakaya experience heads west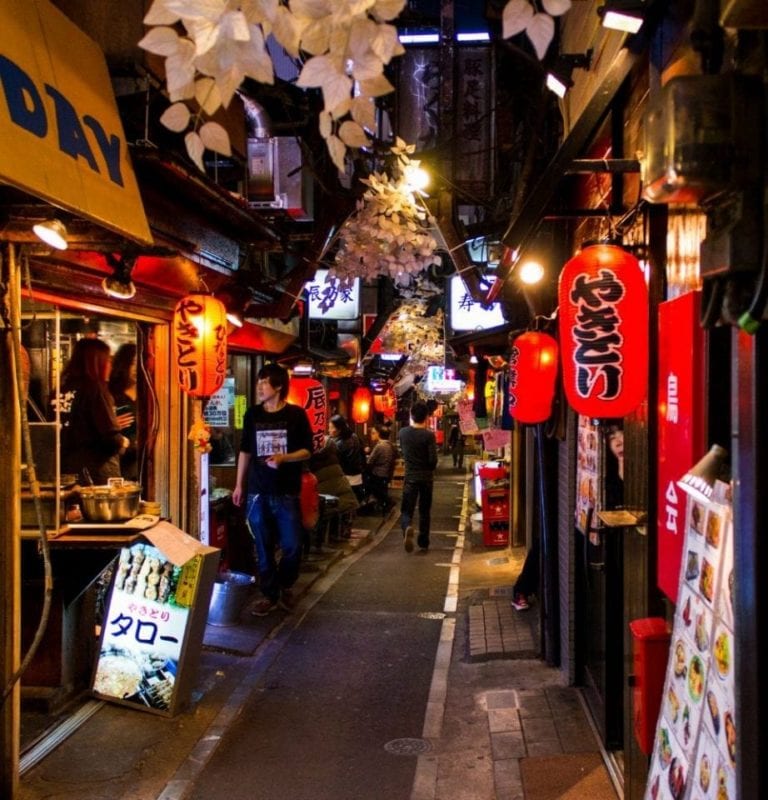 What is an izakaya?
Izakayas are Japanese-style pubs that serve up small plates to accompany drinks like beer, sake and whiskey.  These after-work haunts are frequented by white collar workers, otherwise known as 'salarymen' in Japan, looking to blow off steam after a hard day's work. I experienced the beauty of the izakaya on a recent trip to Japan and quickly grew fond of this after-work or, in my case, after-sight seeing indulgence. It was the perfect way to wind down after a long day.
What's included in the izakaya experience?
Beer for starters. There wasn't an izakaya that didn't have Asahi or Kirin, the two largest beer producers in Japan, on the menu.  If you glanced around an izakaya it was pretty obvious that beer was the drink of choice. If you looked a little harder you would have noticed some guests enjoying sake, a glass of shōchū on the rocks or perhaps a Japanese whiskey like Suntory.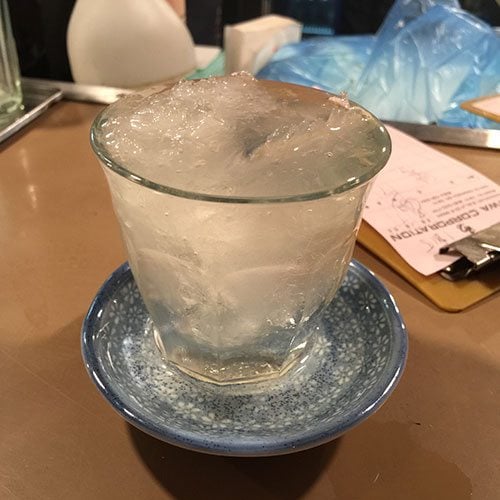 Sake is often served in a glass over a box or a small dish like the one above. The idea is that the overflowing sake that lands in the dish is a gift from the restaurant. It's amazing how much better my Japanese skills became after this glass of sake – I became less fearful when attempting to pronounce items on the menu (if I was lucky enough to get one with the Latin alphabet) and I found ordering in a very foreign language wasn't so intimidating after all.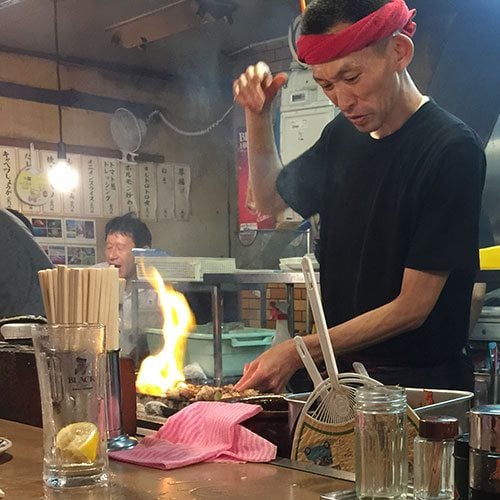 What's on an izakaya menu?

Here are some of the items I enjoyed while in Japan:
Yakitori – Meat skewered and grilled over charcoal. Think heart, tongue, head and wait for it…chicken
Chicken karaage – Essentially Japanese fried chicken
Omelet — Filled with edamame
Fried burdock — The root of a thistle-like plant called burdock
Gyoza – Japanese pan-fried dumplings (adapted from a traditional Chinese street food)
Kushiage – A variety of foods, anything from monkfish to camembert, deep-fried and served on a skewer
When I returned to London, I discovered the concept had taken off in the past year or so and, after a quick search on the internet, discovered there are six izakaya-style restaurants in London.  A couple of weeks off my Japanese adventure, I decided it was time to relive my recent experience – but this time back on home soil.
Murakami, a modern restaurant located in Covent Garden, has a sleek yet relaxed décor and pays homage to Japan with a large sake barrel and little touches like the warm hand towel that's delivered to the table — a very Japanese tradition.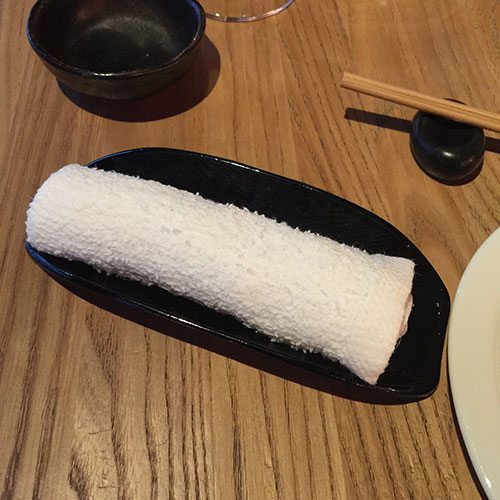 Murakami's menu is extensive (there's something for everyone) and it was littered with many of the same dishes I had in Japan. Some of these dishes I had at izakaya spots and others I had in restaurants – particularly the sushi and sashimi section. I tried to order similar dishes for comparison's sake but also because they sounded amazing — albeit a bit westernised.
What ended up being the main difference between the izakaya experience at Murakami and the izakaya experience in Japan was the atmosphere. Many of the izakayas in Japan were more of a hole-in-the-wall, minimalist, jam-packed type of establishment — yet incredibly charming at the same time. The picture below sums it up perfectly. The Murakami experience felt a bit more like a restaurant destination that you would go to on a Saturday night. Not a bad thing, but different from a traditional izakaya experience.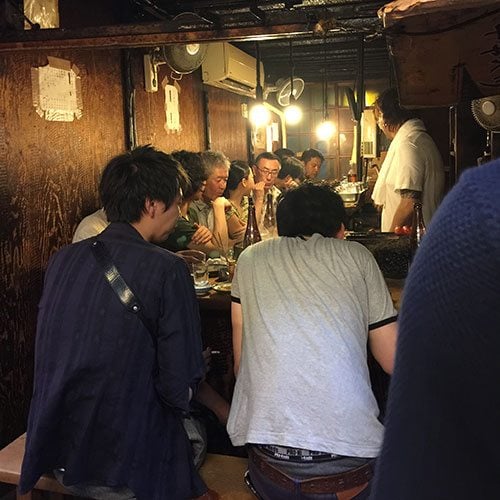 Highlights at Murakami

First up was some tuna sashimi. The fish, I was told by the general manager, is brought in fresh daily. It tasted that way too.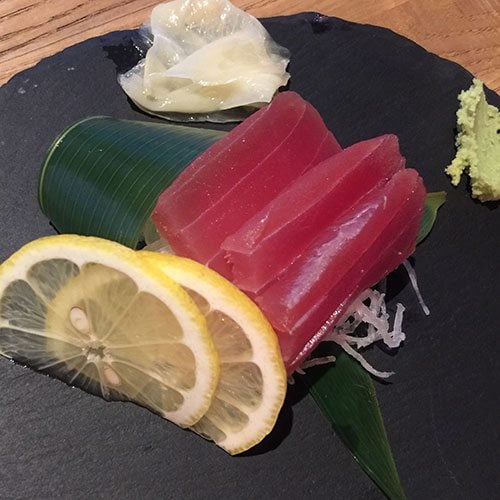 Their chicken karaage was an absolute delight and very similar to the kaarage I had in Tokyo.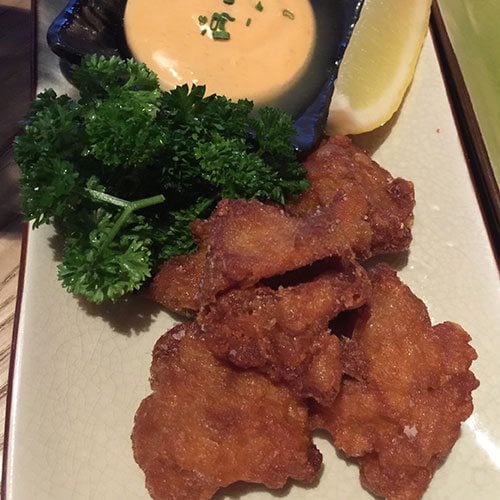 The vegetable tempura was well executed – perfectly crisp batter encasing fresh vegetables.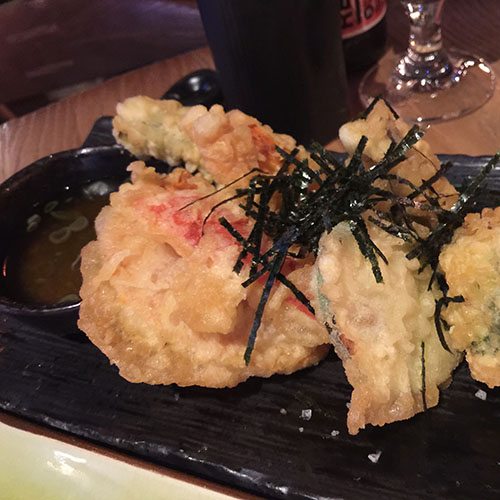 The buta kakuni, a traditional pork stew, was a stunner. Next time I'll order two.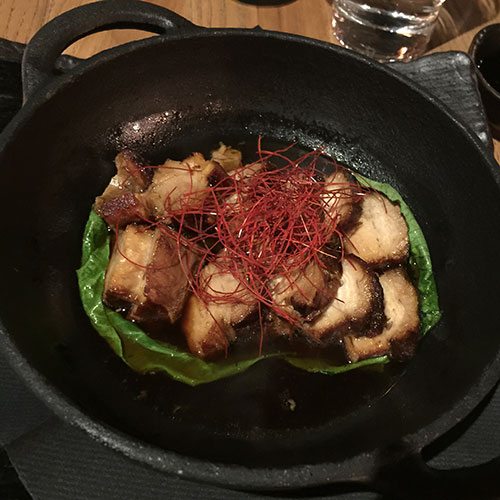 The matcha obsession doesn't end in Japan. This matcha cheesecake had an incredibly creamy texture and a lovely, rich flavour. I would recommend saving room for this dessert.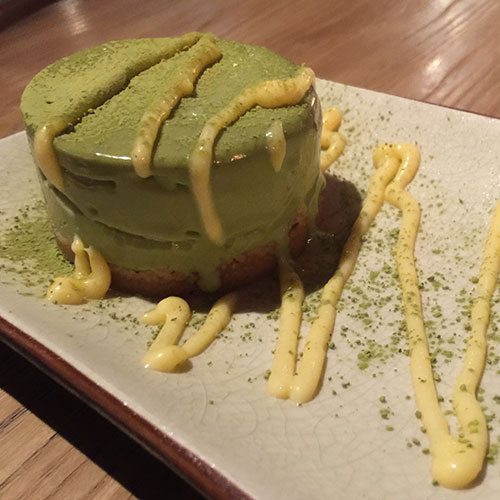 Have you experienced an izakaya? Or do you have a Japanese restaurant in London? Let us know in the comments below.
Main photo credit: Pixel hub
Subscribe to our magazine
Food lovers, treat yourself this Christmas... Enjoy 12 months of magazines for £29.99 – just £2.50 an issue.
Subscribe
Unleash your inner chef
Looking for inspiration? Receive the latest recipes with our newsletter