Tom Kerridge: "We need to use our pubs for more than just a Sunday lunch"
From a place for a pint and some peanuts to destinations for creative plates, the British pub has been transformed in the last two decades, thanks in no small part to Tom Kerridge.
After working in fine dining restaurants, the chef opened upmarket pub The Hand and Flowers in Buckinghamshire in 2005, and it has held two Michelin stars since 2012. He's behind two more pubs in Marlow: The Coach, which he describes as "the pub up the road with a Michelin star", and The Butcher's Tap & Grill. He'll open another in London in November, where he also has Kerridge's Bar & Grill at the Corinthia hotel.
To mark the release of his new cookbook Pub Kitchen, Tom reflects on the role pubs have played in the UK's food revolution – and why we need to treasure these unique institutions…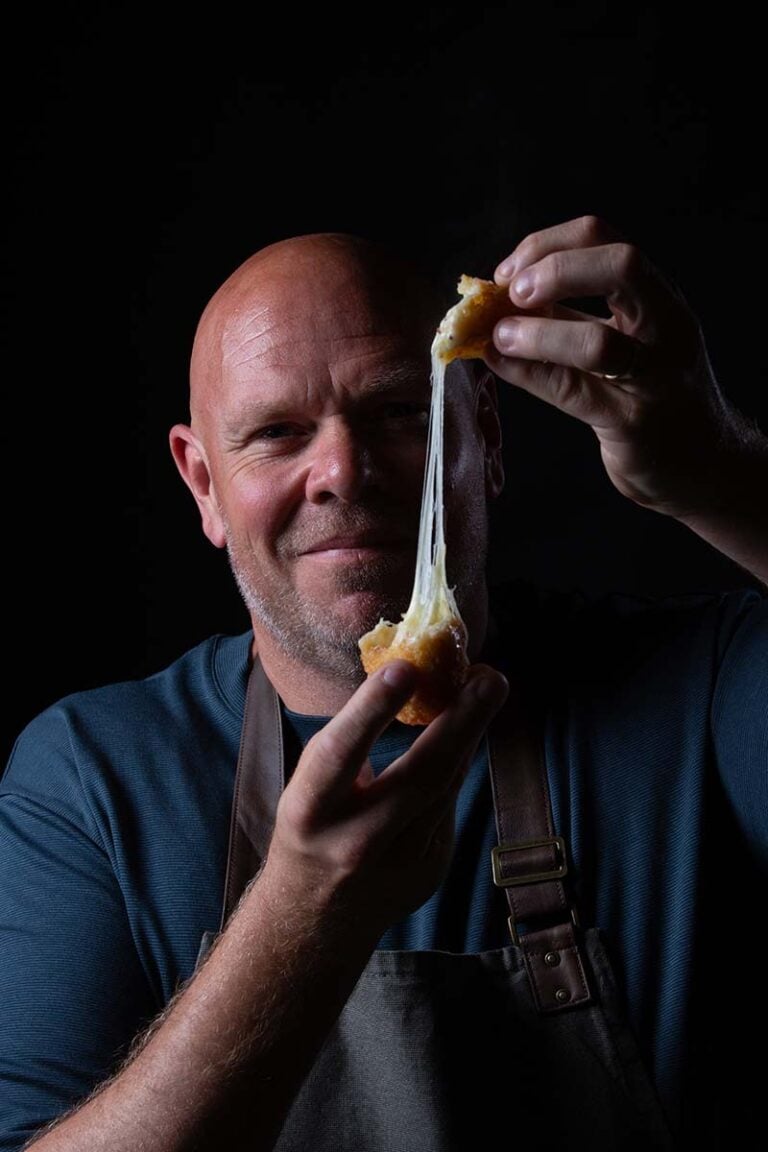 I'd worked in Michelin-star restaurants, but what my wife Beth and I wanted to do when we opened The Hand and Flowers was create somewhere we'd like to be on our day off. Stuffy dining rooms had been seen as the only place you could get good food. But pubs led the way and showed that you can enjoy great food in a lovely space without feeling you've got to wear a shirt and tie.
Over the last 20 years, pubs have become increasingly relevant to the British food scene. Once, it was weird to have a pub that did good food, then it got called a 'gastropub' and now you expect a half-decent meal. When I grew up, a pub lunch was usually a clingfilm-wrapped sandwich from behind the bar.
My new book, Pub Kitchen, reflects how food has changed in pubs over the past 10 years. My first pub cookbook was classic British pub dishes – but now British pub cookery might be a mackerel starter with Japanese influences and pickled vegetables, a main of Korean-style barbecue pork belly and steamed treacle pudding for dessert. Pubs have embraced cuisines and influences from all over the world. It's allowed chefs to be creative and owners to serve interesting drinks. It's not now just about local beer and roast beef – though they're still important.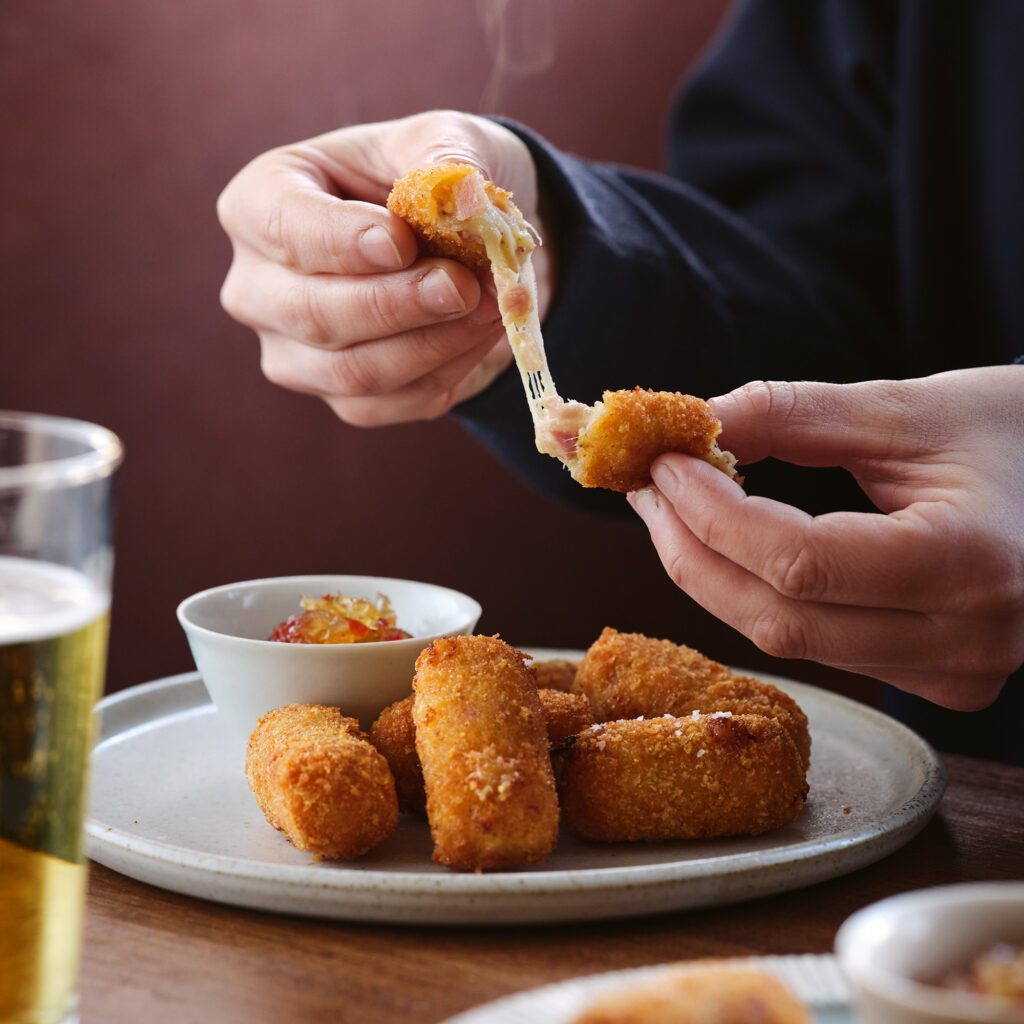 Pubs are part of the fabric of society. They might serve food and have Michelin stars, but they've always been social spaces and that's why they're vital. They're places where people can evade loneliness or stay warm. In the pandemic, they became community shops. They're a hub. And not necessarily a place for drinking – non-drinking and quality over quantity have become paramount.
We all want to go for a walk at the weekend, find a pub with a log fire and have a pint and sausage and mash. But doing that once a week is not going to save the pub industry. You might think it's okay because the pub around the corner is still there – but that pub is up against it. You have to use it for more than just a Sunday lunch. Give it value. It's somebody's business – and part of a much bigger picture.
My first pub haunt
There was a place called the Four Mile House, which was four miles out of Gloucester, near the estate where I grew up. It's the sort of place where many people my age will remember playing on a climbing frame in the pub beer garden while your dad was inside having a few pints and you'd be drinking Panda Pops and eating pork scratchings.
My favourite pubs
The Sportsman, Seasalter, Kent
Outstanding. Stephen Harris cooks there – his pub is stunning.
The Beehive, White Waltham, Berkshire
A really good gastropub. It overlooks a cricket green, which is amazing in the summertime.
The Neptune, Whitstable, Kent
Right on the beach, and the floor's at a quirky angle. It's not a food-led pub, but it's absolutely packed because of the location.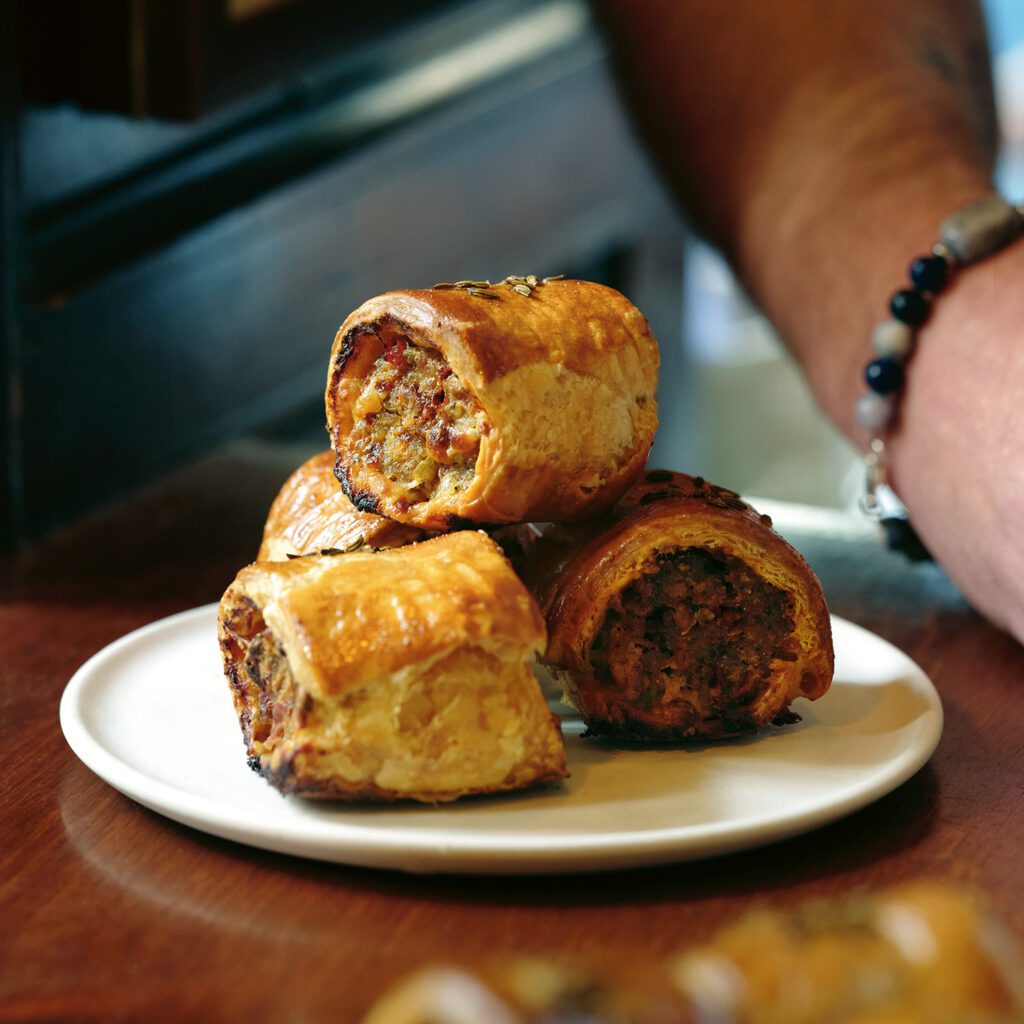 My ingredients for a great pub
Atmosphere The energy, the space, a sense of familiarity, comfortable surroundings and smiley people.
Real ales on the bar Beer is a must.
Individuality Pubs can't be generic, because as human beings, we are not the same. You might get a music-led pub, a stand-up comedy pub, an after-work pub… There's space for every style of pub and I think there should be a pub for everybody.
Heart & soul It doesn't matter if the furniture isn't expensive or the windows need repairing. You can always sense as a punter if someone cares for a building, irrespective how old it is or how battered it may feel.
My afternoon at the pub
Drink order? Diet Coke – I'm a non-drinker. Or if they've got a good coffee machine, I wouldn't say no…
Pork scratchings or peanuts? Pork scratchings every time.
Bar or table? Bar. If it's just yourself and your other half or one of your mates, it's good to sit at the bar. There's something extra in being connected to the bar staff.
Darts or skittles? Most definitely skittles. My first job was 'sticking up' at the end of a skittle alley.
Play pool or watch football? I love a game of pool, but I'm a massive sports fan… Can I play pool and have the football on? I'm doing both!
Roast dinner or pie and mash? Roast beef and yorkshire pudding.
Pub quiz or live music? One of my biggest claims to fame is winning Celebrity Mastermind [subject: Oasis] – so I'll go with live music. I've already done the ultimate pub quiz!
Sticky toffee pud or pannacotta? I love sticky toffee pudding… but I'd probably order the pannacotta. Only because I'd have done the pub snacks, a starter, main course, probably side dishes to share… I'd have to go for the lighter option, which probably isn't that light!
Pub Kitchen: The Ultimate Modern British Food Bible by Tom Kerridge (Bloomsbury Absolute £27) is out now and available to buy here.
Ready to recreate some pub magic at home? Try the epic snacks pictured above from Tom's new book Pub Kitchen: mini pork sausage rolls with 'nduja and smoked ham croquettes. Plus… prawn cakes with dill mayonnaise, stuffed padrón peppers and flatbreads with beef dripping butter.
And check out our list of Britain's best pubs for food lovers, chosen by the delicious. team.
Subscribe to our magazine
Food lovers, treat yourself this Christmas... Enjoy 12 months of magazines for £29.99 – just £2.50 an issue.
Subscribe
Unleash your inner chef
Looking for inspiration? Receive the latest recipes with our newsletter