All about …The Great Taste Awards
You've seen the star labels on products, but what do they actually mean? We're delighted to say delicious. is now the media partner for the Great Taste Awards, and we caught up with their head honcho John Farrand to find out what they're all about.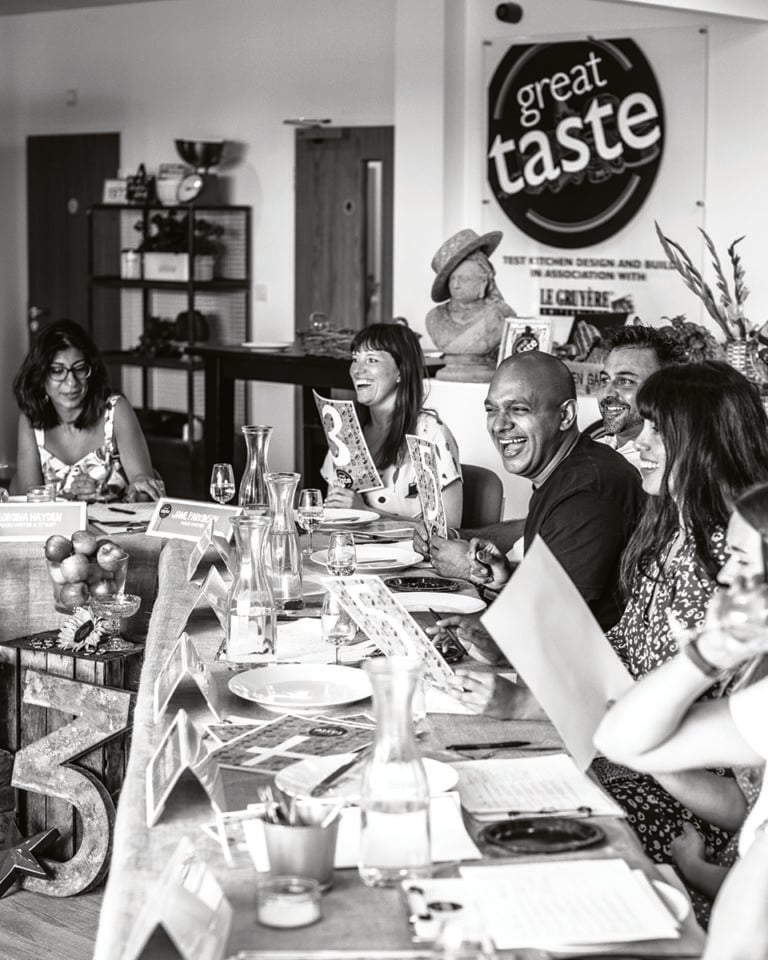 What makes the awards different from other food awards? Why should I trust your logo over others?
It's all about the robustness of the judging, but it's hard to communicate that to people…
Okay, tell us about it…
It's a massive logistical operation taking five or six weeks to get through. Last year we judged over 12,500 products at six locations. We have about 800 judges on our database. Each judge will taste about 40 food and drink products in a day.
Cripes. How is the judging organised?
There are tables of three judges. They could be tasting anything. We don't judge one sausage against another because that's not a healthy system. It's not a running race. If judges like a product, it's passed to a second table. If they disagree, it goes to a third table. This system has evolved over the years. It's quite complicated but it's thorough and fair.
Can they taste things in any order?
Yes. A tip: don't start with the chilli jam!
What qualifies someone as a judge? Do they get paid?
We invite a mixture of people who love and know about food: trade people, chefs, retailers, journalists… The more types of people, the more objective the result. They don't get paid (apart from a small fee for those who record the results) but they enjoy the chance to mingle and have a bit of a gossip.
How has the lockdown affected this year's awards?
It's been a challenge. After some careful thinking we've managed to set up a process of remote judging, with products going through the same number of judging layers and rigour. We'd love to get back in the judging rooms as soon as it is safe to do so, but in the meantime judges are tasting products simultaneously and discussing over the internet.  Now is the time, more so that ever, to support our independent retailers and producers. With no more delays, the results will come out at the end of the summer in time for the all important Christmas trade – which is going to be even more crucial this year.
Find out about more about the Great Taste 2020 judging here.
Is it only small producers that can enter?
Not at all. Any producer can enter products, including supermarket own brands. Last year, Aldi won four 3-star awards – there were only 208 awarded so they're coveted. Big producers pay more to enter, though, on a tiered system. We think that's fair.
Any funny stories?
Well, I don't know if it's funny but it's extraordinary: one producer from Singapore insisted on flying over with their sponge. They wouldn't trust a courier with it. Some producers are so proud of their products…
Sometimes you walk into a deli and it seems like every product has a Great Taste Award. Doesn't that devalue it?
Ha! I'd like to think that vindicates the awards: retailers have come to trust them as a mark of quality. When my father Bob started the awards in the Nineties, it was about helping the producers to improve, and the retailers to sell better products. I think we've helped that to happen.
What does the star-rating mean?
★ = Simply delicious
★★ = Outstanding
★★★ = Exquisite
GREAT TASTE: THE STATS
146,000 products blind-tasted since 1994
75 days of judging each year  (it started with one day in 1994)
5 million taste buds between the 500 judges
61% of entries awarded zilch in 2019
100 countries supplying the products
The awards are organised by the Guild of Fine Food. For a full list of winners visit Great Taste Awards.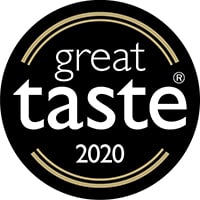 Subscribe to our magazine
Subscribe to delicious. magazine for HALF PRICE
Subscribe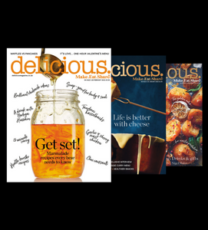 Join our newsletter
Packed with menu ideas, recipes, latest competitions and more...