11 best chilli con carne recipes
On the lookout for the best chilli con carne recipe around? Oh well look at that, you've come to the right place!
From a slow-cooked chilli that tastes amazing after a long simmer to a quick, snappy supper that can be plated in half an hour… we've got all of your chilli needs covered.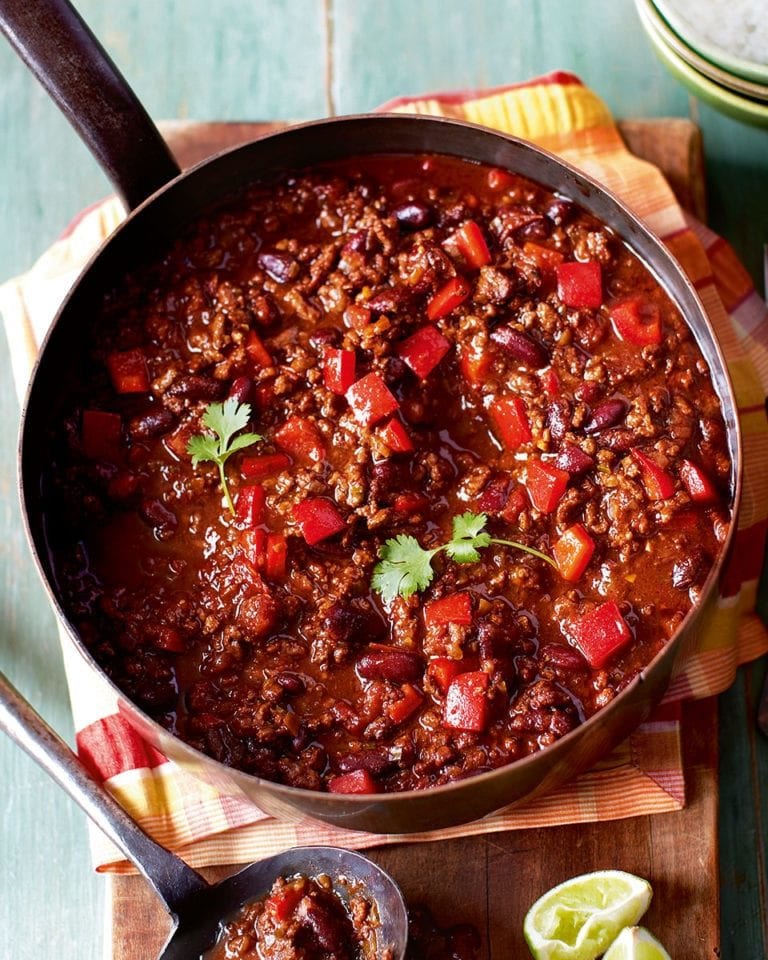 Let's clear one thing up… how do you make chilli con carne?
Chilli con carne is traditionally made with minced beef, but hey, why not mix up the rules a little bit? If you prefer white meat, there's no reason why you can't use turkey mince instead. If you fancy something a little more tender, try chopping up some steak which adds a richer flavour to the dish.
Cooking times vary, depending on the nature of the recipe and you can make chilli in a manner of different ways; using a pan, a slow-cooker or a casserole dish. The main thing to remember is that a chilli con carne doesn't need to take hours, and you shouldn't rule it out if you're short on time.
What can you add to chilli con carne?
Because of the rich flavours of the beef mince inside a chilli con carne, you might find that adding ingredients which also have rich flavours will compliment the dish well. For example, break in a couple squares of chocolate or add a shot of espresso to richen the flavour of your chilli. Additionally, you could add a spoonful of thick, rich treacle which deepens the colour of the dish as well as rounds off the flavours wonderfully.
How much spice should you add to chilli con carne?
The sky is the limit when it comes to adding spices to your chilli; it all comes down to preference. Always take into account who is going to be tucking into your dish. Some people have a weaker tolerance to spice so they're likely to prefer their chilli milder. It's all about balance. If you're cooking for yourself and you enjoy a piping hot curry then go for it! Feel free to experiment which your spices too and add in ingredients like cinnamon or paprika for a sweeter flavour.
What should you serve with chilli con carne?
Chilli is typically served atop a mountain of white fluffy rice but there's no reason why you have to go down the rice route. Top crispy baked potatoes with your chilli creation or serve on its own with nacho chips and guacamole. If you fancy something on the lighter side, serve with some toasted pitta bread or a wholemeal flour wrap.
Can you freeze chilli con carne?
Yes, you can freeze chilli con carne, although we would suggest freezing the chilli and the rice separately, if you can. Chilli will store in the freezer for up to six months.
Best chilli con carne recipes to make
Classic chilli con carne recipe
Feed a crowd with our classic chilli con carne recipe, made with red wine, black treacle and little cinnamon for subtle sweetness.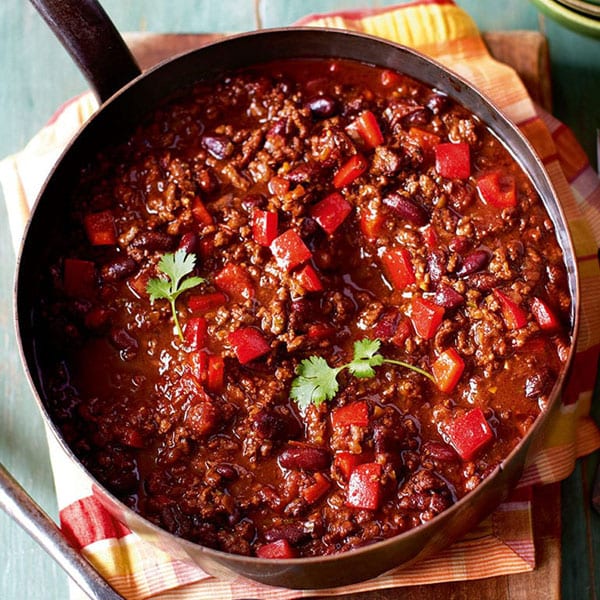 Chipotle black bean chilli with guacamole recipe
Delicately toasted spices, chipotle paste, tomatoes and black beans are simmered together to create a wonderful vegetarian chilli. Served with homemade guacamole, this a wonderful chilli to share with friends.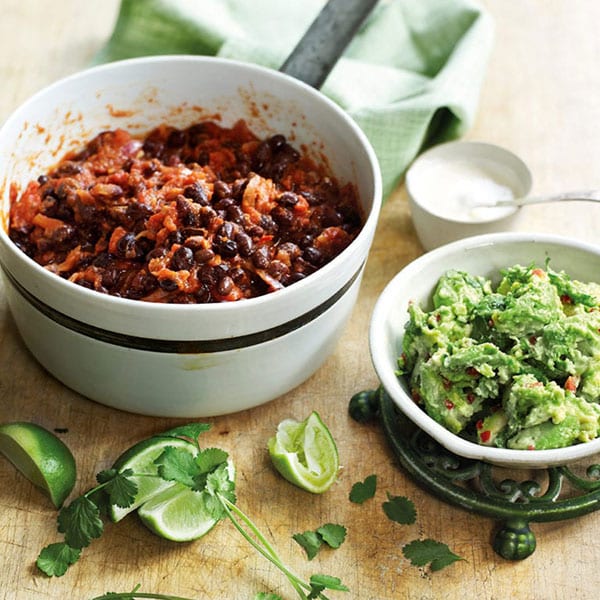 We've used pork sausages instead of beef mince to mix things up slightly in this smoky sausage chilli. We've also doubled the quantities of ingredients so you can eat half tonight and freeze the other half for another meal.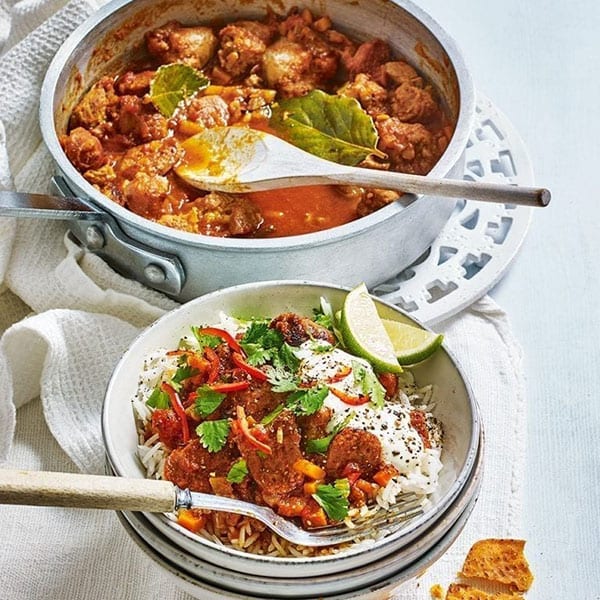 Vegetarian chilli con carne recipe
Make this comforting vegetarian chilli, serve half now and freeze the rest for later. We've used chunks of butternut squash to keep you feeling full without meat!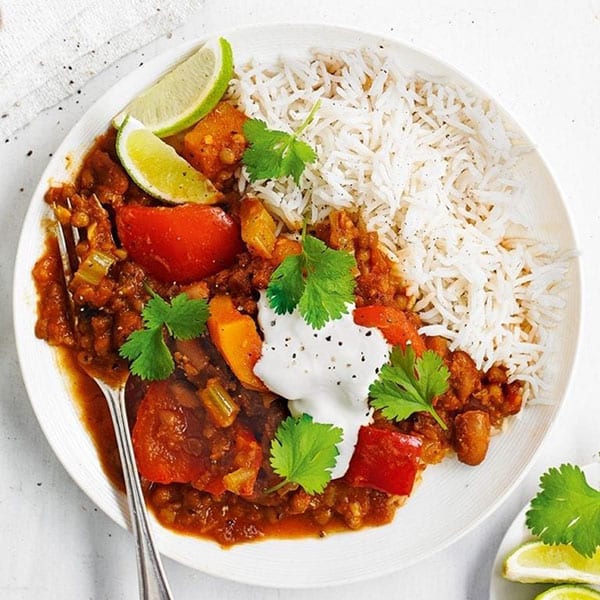 Ancho chillies, dark chocolate and paprika add wonderful flavours to this slow-cooked beef chilli. Serve it with fresh bean salsa for an impressive one-pot dish.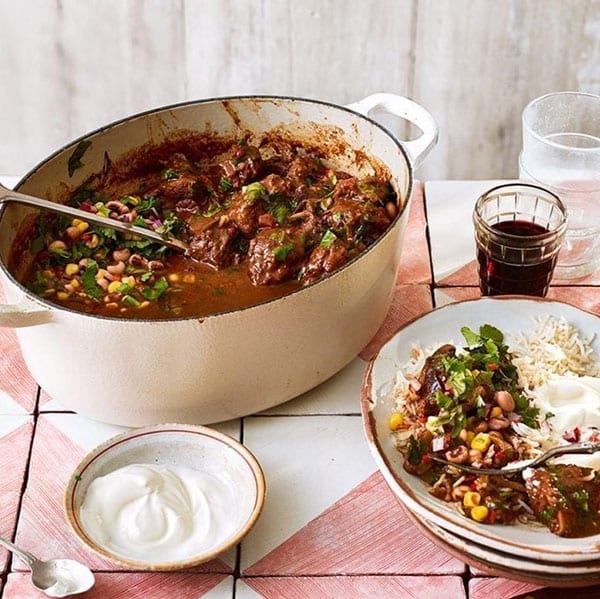 When you fancy a chilli con carne but don't have the time for slow cooking – this is the quick chilli recipe for you.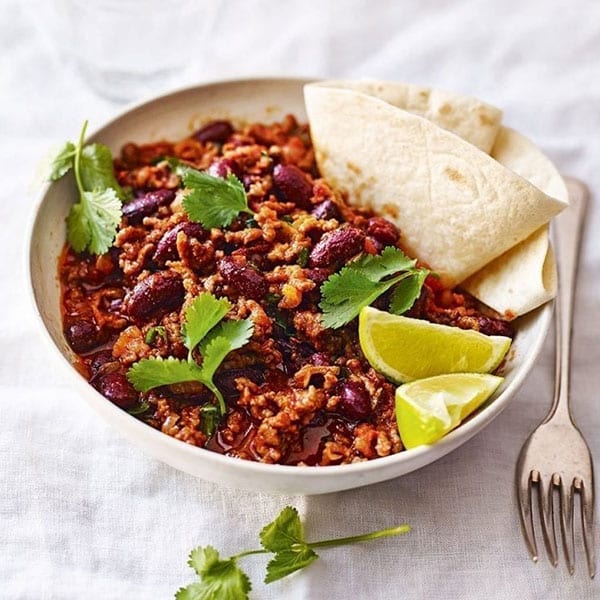 Healthier chilli with baked potatoes
We've upped the veg and reduced the mince to create a healthier chilli here. Still a classic comforting dish, but with an extra nudge towards your five-a-day.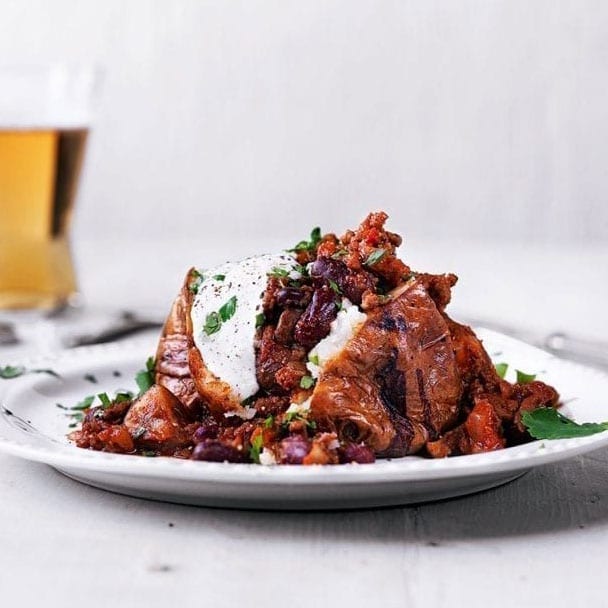 Veggie chilli topped with nachos
This isn't just any vegetarian recipe, it's a hearty Mexican chilli made with plenty of spices and topped with a crunchy layer of cheesy nachos. This is Friday night food at its finest.
Donal Skehan's ultimate chilli
Donal Skehan's ultimate chilli recipe combines rib-eye steak with kidney beans, chickpeas and spices to make a hearty dish that feeds a crowd.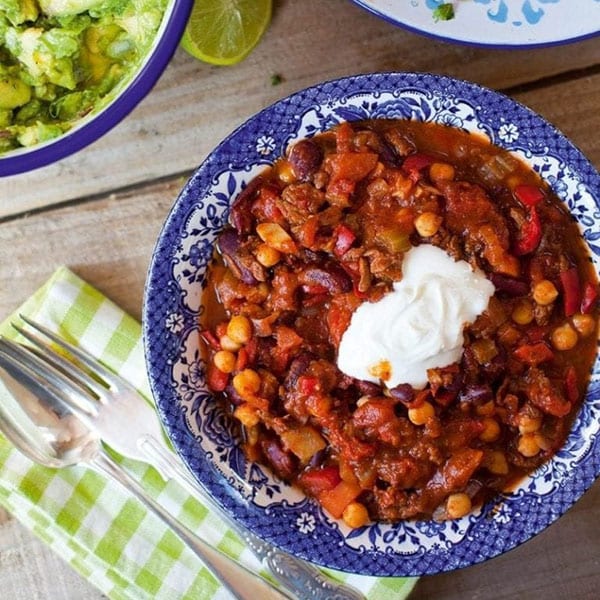 Texan border chilli (Frontera Tejana)
Enjoy a great evening in with this Texan-style chilli recipe, best enjoyed while watching your favourite Netflix show.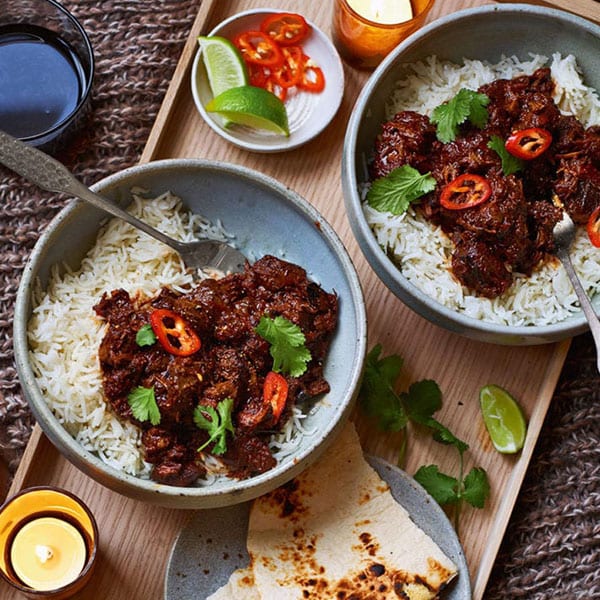 This one-pot chilli with polenta cobbler crust recipe should be your go-to comfort food recipe in the winter.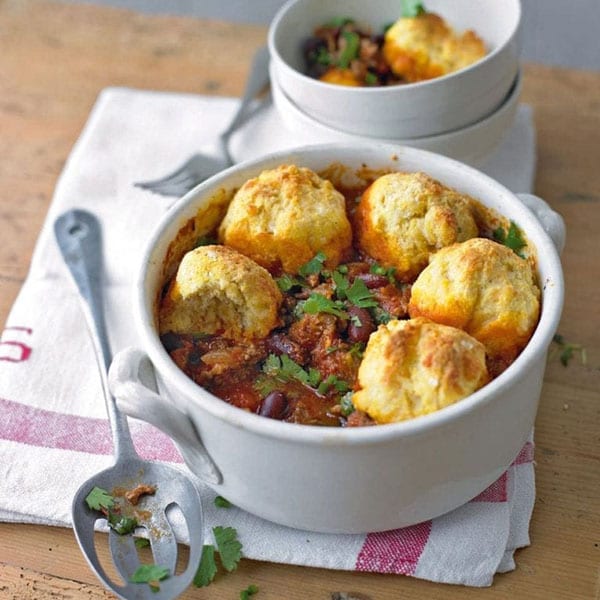 Hungry for more? Click here for our entire chilli recipes collection!
Subscribe to our magazine
Food lovers, treat yourself this Christmas... Enjoy 12 months of magazines for £29.99 – just £2.50 an issue.
Subscribe
Unleash your inner chef
Looking for inspiration? Receive the latest recipes with our newsletter