Five minutes with Sandy Tang (2020 MasterChef runner-up)
She won over our hearts during the 2020 MasterChef competition with her impeccable attention to detail, calm nature and adventurous creations. Following her incredible run on the show, we caught up (virtually!) with Sandy Tang.
Here, Sandy talks about what she learned on the show, her plans for the future – including growing her YouTube channel – and the greatest influences in her style of cooking.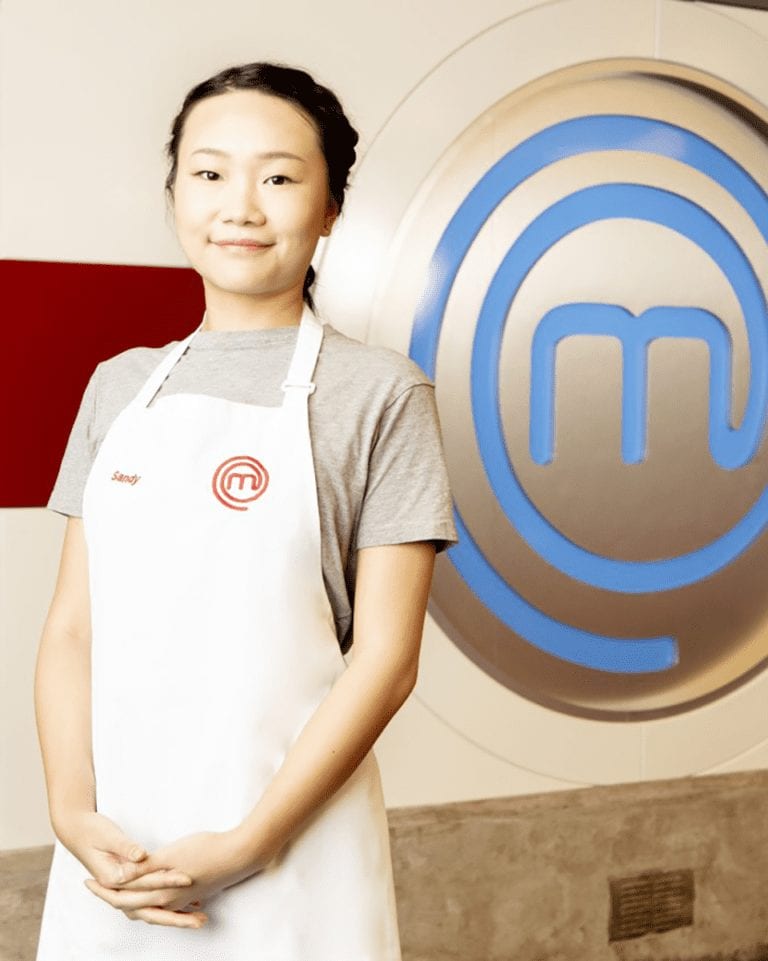 Sandy and her family moved to Reading at the age of 13, having left her hometown in Macau. After perfecting her English, Sandy went on to gain a degree in Electronics Engineering and currently works as a technology consultant. We caught up with the MasterChef sensation, to find out a little more about what it's really like to pop on that famous white apron.
What's your first memory of food and do you remember the first recipe you properly learned to cook?
Growing up from Macau, our home-cooking is a blend of Portuguese and Chinese cuisines. My mom is also very experimental with different Asian cuisines. The first dish that she taught me to cook is Galinha a Portuguesa which is a chicken stew with turmeric, coconut milk, chorizo and egg fried rice, which was also the first dish which I cooked on MasterChef.
What's the one recipe you simply couldn't live without?
It has to be a baking recipe! I could probably manage other recipes without instructions, tasting as I go along but not with a bake. Getting the egg-flour ratio right guarantees the success of a sponge cake. I know it sounds so simple but a sponge cake recipe is fundamental to any dessert making.
What's something surprising that you learned during your MasterChef journey that you would pass on to future contestants?
Don't worry, they have blast freezer! Blast freezers are basically very, very cold fridges that can chill anything in seconds – which is super handy to have when making any desserts within a  tight one-hour window. I wish I could get my own at home, they are just fantastic.
What was your favourite round of the MasterChef competition and why?
Being able to cook in a Michelin-starred restaurant was a highlight in my MasterChef journey. It was a completely different world and I felt like I finally had a glimpse of kitchen life. By the end of the service, I felt incredible!
Which cookbook do you often rely on and why?
I'd definitely say Modernist Cuisine At Home by Maxime Bilet and Nathan Myhrvold. This cookbook made me look at food in a much more scientific way, which is important because I like to understand why things sometimes go wrong even when following a recipe. Most of time it just comes down to precision; getting a thermometer and understanding what's happening with my food at different temperatures. It's life-changing!
Who do you think has had an influence on your style of cooking?
Every fantastic cook I met throughout MasterChef influenced me in various ways, which is also why my cooking evolved enormously throughout the competition. Ideas typically came to me when I was feeling frantic, and then I managed to think about the feasibility of each idea.
How are you adapting your cooking during lockdown? Do you have any tips for people who are not used to preparing so many meals at home?
I'm definitely cooking more as I usually don't cook during weekdays. I have been developing many new recipes and sharing them on my YouTube channel, to show appreciation to the many people who have been supporting me. I think cooking in bulk, and utilising your freezer is so important at a time like this. Even just chopping all your vegetables in one go, freezing them and adding what you need as you go along definitely saves a lot of time and effort.
Give Sandy a follow on InstagramGive Sandy a follow on Instagram and check out what she's getting upto in lockdown. We've got a feeling we'll be seeing a lot of Sandy Tang in years to come…
Subscribe to our magazine
Subscribe to delicious. magazine for HALF PRICE
Subscribe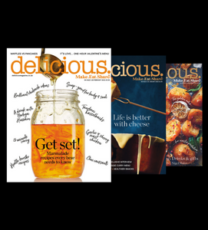 Join our newsletter
Packed with menu ideas, recipes, latest competitions and more...