Easter entertaining guide: 10 ways to celebrate Easter at home
With official advice not to visit friends or relatives and there being strict limitations on how often we can venture outside, it's fair to say that Easter's looking a little quieter for many of us this year. With so much time spent indoors at the moment, it can be difficult to differentiate the days of the week. But, we say, there are plenty of ways you can make your Easter weekend memorable at home.
Life is all about simple pleasures right now so we've compiled 10 brilliant ideas – both big and small – to see you through the bank holiday weekend.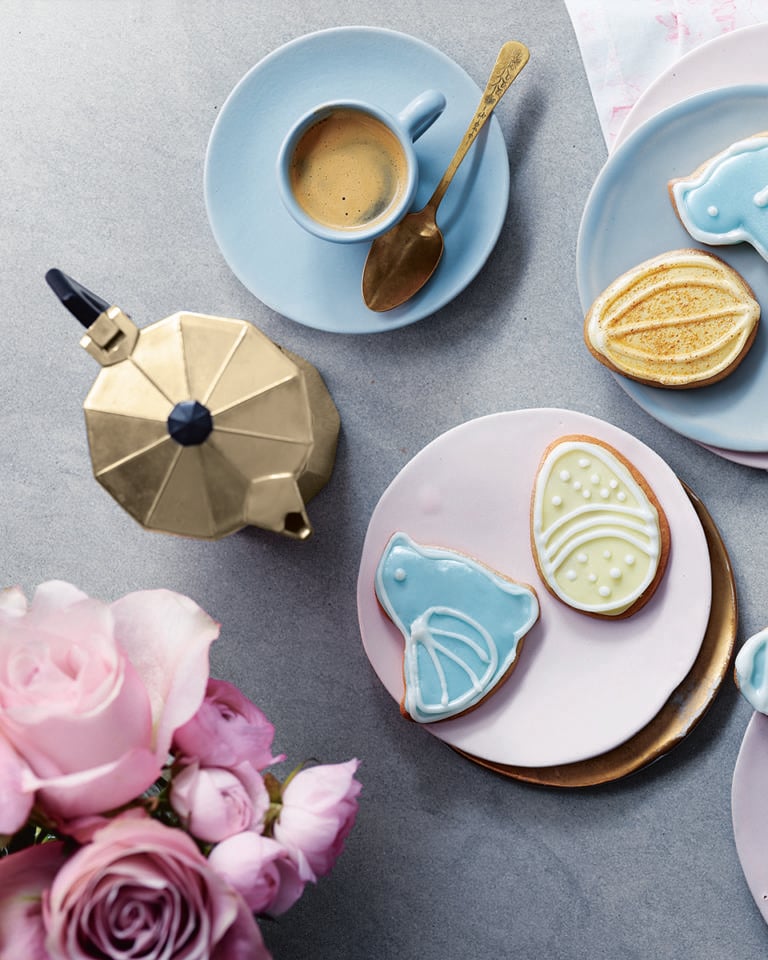 From planning an Easter egg hunt indoors or making your own Easter eggs to simply putting on your best frock for the day, this weekend is all about what you make it…
Plan an Easter egg hunt
An indoor Easter egg hunt is a great way to keep the kids busy and get them to expend a bit of energy without having to venture outdoors. In fact, what you lack in space, you can easily make up for in creativity. Try staining a crumpled piece of paper with a brewed tea bag to create an authentic-looking pirate's map, which leads to the hidden 'treasure'. Or cover a single 'winning' egg in gold foil – whoever finds it first gets an extra prize!
Tip: to avoid any chocolate-related arguments, create a series of clues that lead your children around the hunt area, from one clue to the next. This will ensure they discover the eggs at the same time and will finish with an equal amount – avoiding any tears at the end of the challenge!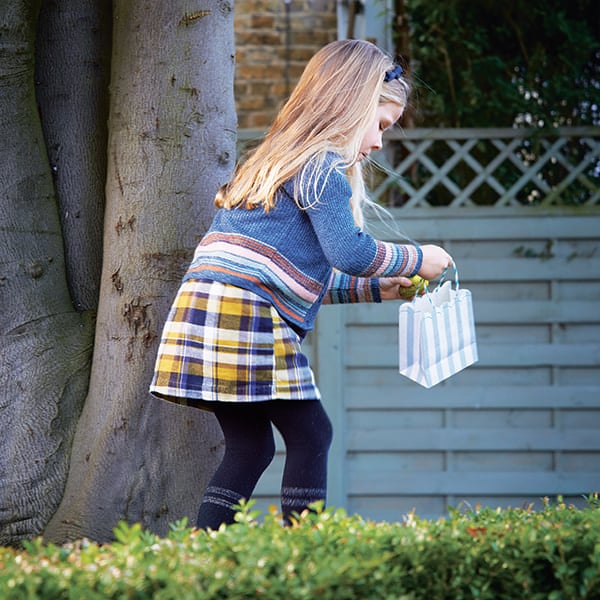 For tips on how to pull off an Easter egg hunt, plus ideas for clues and extra games around the house, check out the full Easter egg hunt guide.
Decorate the table
Show off your Easter feast to its best advantage with a truly stunning table. Get out your best plates and cutlery (you know, the ones you save for when the Queen comes over…), dust off your finest glasses and try your hand at a few DIY Easter decorations.
Egg shell candle holders – cut the tops off a handful of hen's eggs (remember to keep the contents for cooking with later) and clean the inside of the shell with a little cotton wool. Then paint, decorate and sit a single tealight in each.
Decorating your table with an array of flowers will add a lovely springtime touch. Create mini bouquets by tying some of your favourites together with string, or simply fill kilner jars with saffron-hued daffodils.
Easter bunny napkins – try your hand at a spot of origami and make our Easter napkin bunnies. Find out how with our video tutorial – they're super easy!
Get dressed up
Just because you're not making an official outing this Easter, that doesn't mean you shouldn't take pride in your appearance. Putting on your favourite frock, a pair of heels or your best shirt is a simple but effective way of making Easter Sunday feel extra special. Go on – wear something that makes you fabulous!
Cook an epic Easter feast
Now for the fun part – the BIG feast! Even if you're not feeding lots of mouths this year, making a special meal will add a sense of occasion to the day and is a great activity for the whole household to get involved in. Delve into our Easter recipes collection for ideas to span the weekend, including incredible roasts, seasonal bakes and stunning desserts.
If you'd like to keep it traditional, then find inspiration with one of our knockout roast lamb recipes including tips on how to roast it in our ultimate guide. You can't go wrong with our rosemary and garlic roast leg of lamb, served with mint sauce and proper gravy – it's a classic combination. Or, break with tradition with inspired dishes from around the world; take your time over a laid-back lunch with this slow-cooked curried lamb dish or check out this twist spanakopita and see our Greek-style lamb, feta and spinach pie.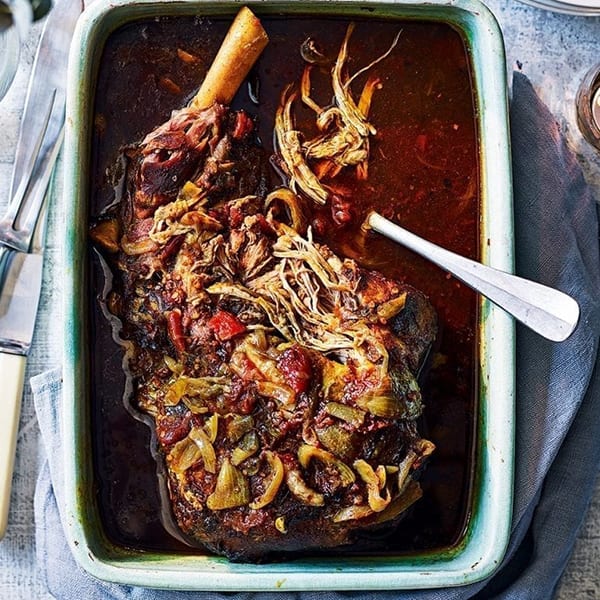 And if lamb isn't your thing, we've got plenty more spectacular roasts including chicken, pork and beef.
Bake something immense
The long Easter weekend is most certainly a cause for celebration and you know what that calls for, right? CAKE! From weekend projects to quick ideas and classic bakes, there's plenty to get stuck into with our best-ever Easter cakes.
Try your hand at Martha Collison's epic chocolate Easter nest cake which sees a white chocolate sponge slathered in dark chocolate buttercream and topped with crisp pastry nest shells. Divine! Keep it classic with a rich and fruity simnel cake or set aside some time to make homemade hot cross buns – they're not as tricky as you think and you simply haven't lived until you've tasted them straight from the oven.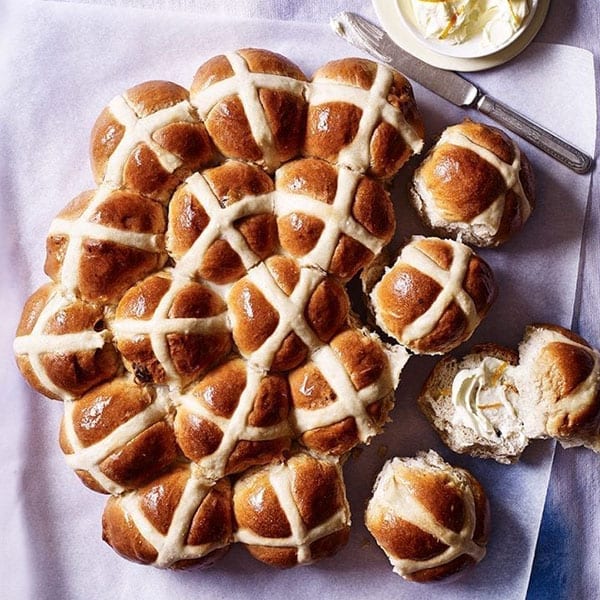 Can't get your hands on any flour? That's not a problem! These coconut macaroon Easter nests are totally flour-free. Plus, we've got a whole collection of flourless bakes to see you through the weekend.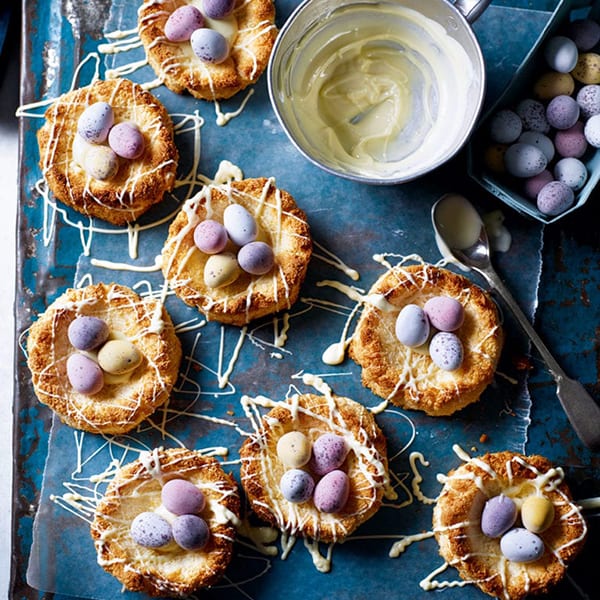 Take the BIG Easter quiz
Finish off the feasting with some good old light-hearted competition. Set housemates against each other and take our brain-teasing quiz for food-lovers – winner gets an extra Easter egg…
Fall in loaf with sourdough
Looking for a new weekend (and beyond) project? Here it is: the ultimate guide to making sourdough. It's a simple but magical labour of love and the results will fill you with a deep glow of satisfaction. There's so much joy to be had in watching your starter grow – day by day – and you could easily add it to other bakes too, such as in pancakes and crumpets.
Plus, if your starter grows too big before you've had a chance to use it, then why not share half with your neighbour so they can make their own homemade sourdough too? It really is the gift that keeps on giving.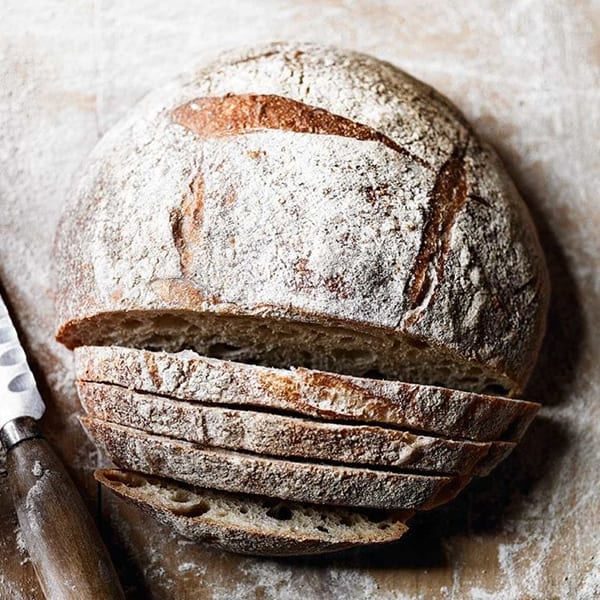 Or, if you're already a sourdough pro and fancy making a fresh loaf this weekend, check out the ultimate guide to making sourdough
Make your own Easter eggs
If you're been struggling to get to the shops recently or haven't had a chance to pick up any Easter eggs, then this is the perfect opportunity to make your own! We guarantee it'll be more rewarding – everything tastes better knowing you've made it yourself.
All you need is some good quality chocolate and an egg-shaped mould (you can buy these online at Amazon or Squires Kitchen). Once you master the tricky part of tempering the chocolate – they're easy to mould, set and decorate! Follow our guide on how to make homemade Easter eggs and don't forget to scroll to the bottom for four beautiful ways to decorate them!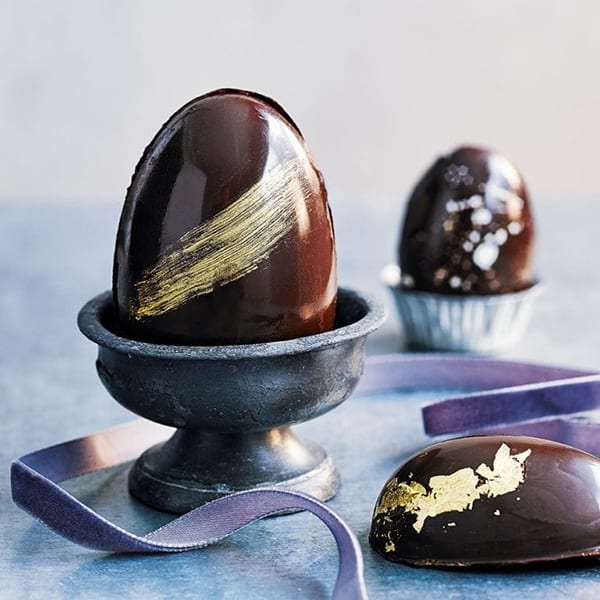 Learn a new skill
It's been really encouraging to hear about all the new skills many have taken up during this period of isolation. Whether it's picking up a paintbrush, practising an instrument or learning how to crochet, use the forthcoming four-day weekend to immerse yourself in something creative. Incorporating more mindful activities into your daily routine can have multiple mental health benefits, too. Why start tomorrow what you can do today?
Finally… Shake up a cocktail
Add some sparkle (or sparkling) to your Easter celebrations and shake-up a cocktail or two. Make sure there's plenty of ice in your freezer, then try one of our cracking cocktail recipes. For lovers of the classics, we've got 5 classic cocktail recipes to make at home: choose from a Negroni, Manhattan, Margarita, Cosmopolitan and a Hugo. Or, take a standard glass of fizz to elegant new heights with these 8 fabulous champagne cocktails.
Want more? Discover 9 chocolatey ideas for using up leftover Easter Eggs or scroll through our pick of 13 weird and wonderful Easter eggs in 2020.  
Subscribe to our magazine
Subscribe to delicious. magazine for HALF PRICE
Subscribe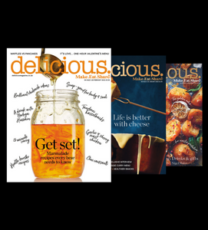 Join our newsletter
Packed with menu ideas, recipes, latest competitions and more...