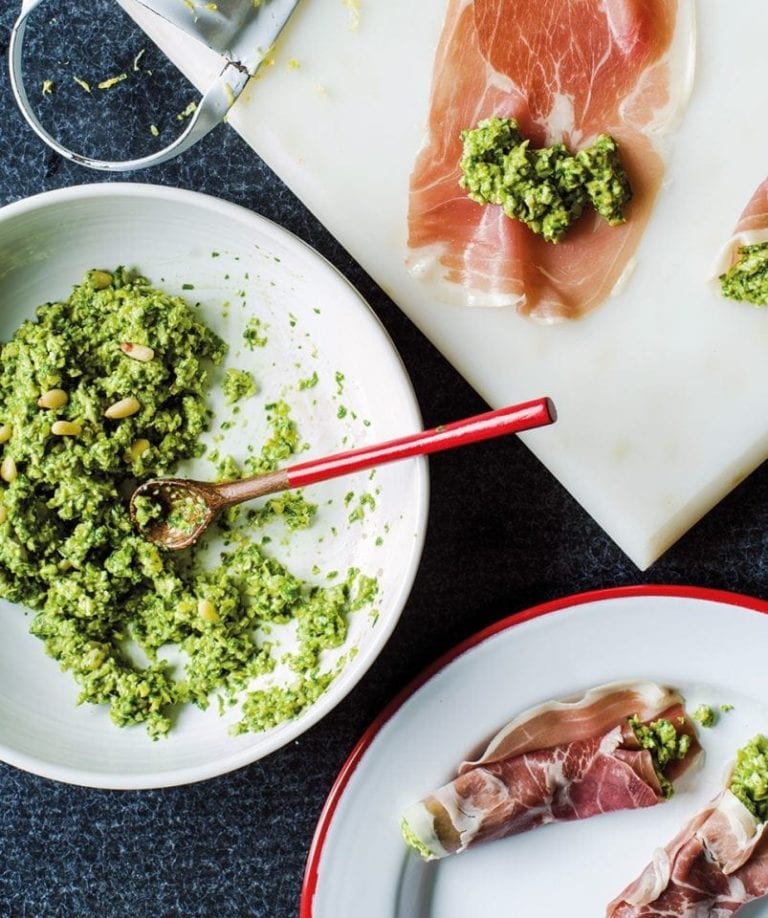 Serves 4

Ready in 5 minutes
Bring a taste of the Mediterranean to your lunchbox with this no-fuss, tangy, green dip. There's no chopping involved so you can make it in a matter of minutes.
Love artichokes? We've got lots more ideas on how to use the vegetable in our artichoke recipe collection.
delicious. tips
This dip is lovely rolled up inside a few slices of Parma ham or prosciutto.

Pour the dip into freezer-proof containers and freeze for up to 3 months. Defrost overnight in the fridge.

The globe artichoke is a member of the thistle family and has traditionally been used to support the liver and gallbladder. It contains a natural chemical called cynarin, which helps to boost bile production and aid detoxification and digestion. This action may also help to maintain healthy cholesterol levels.

Known for their delicate, sweet flavour, tiny pine nuts are also a powerhouse of minerals, vitamins and healthy fats. They contain pinolenic acid, which may aid weight loss by triggering the release of an appetite-suppressing hormone called cholecystokinin.