The store cupboard essentials every student should have
Heading off to university? Stock your cupboards with these essential ingredients to keep cooking cost-effective and easy. Students don't need to go hungry or live on beans on toast!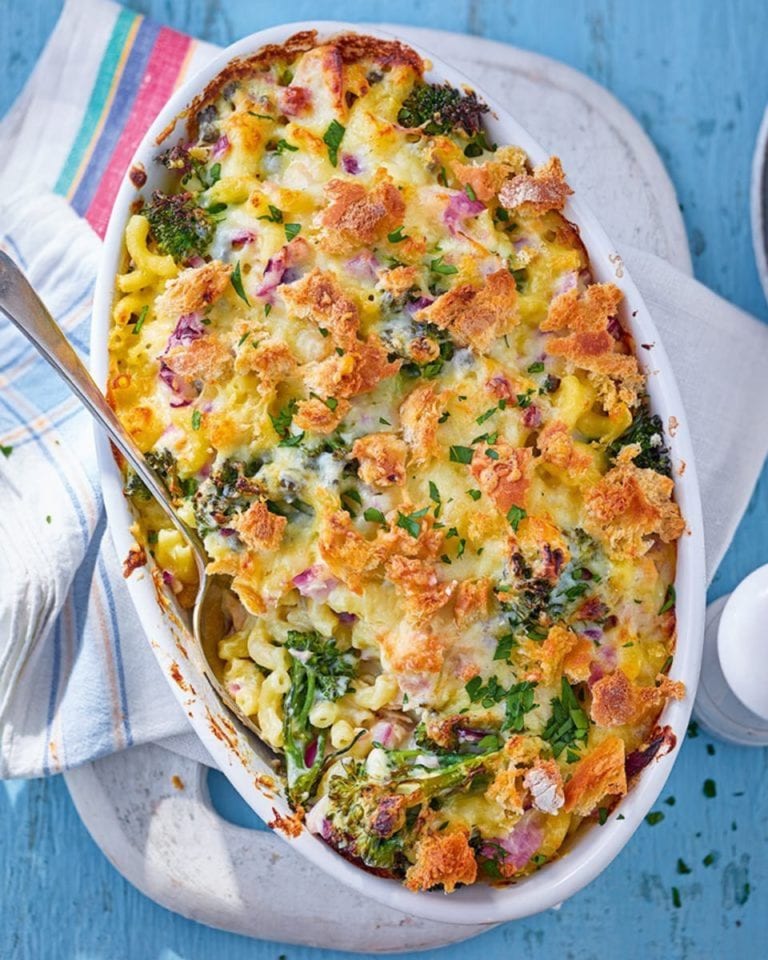 When you're living with family it's easy to take the ingredients that fill up the cupboards for granted. However, when you arrive at your university halls of residence in your first year, or your flat or house in subsequent years, there is one thing that is blatantly obvious – the emptiness of the kitchen.
The bare shelves and the vacant space in the store cupboards – it's a killer. However, there are a few basic items that you can buy which will keep for ages and serve you time and time again.
The store cupboard ingredients every student should have…
Basmati rice
You can't serve a curry without fluffy rice! It's easy for whipping up speedy meals with too, such as fried rice, as a base for burrito bowls or simply stored and reheated with your choice of main.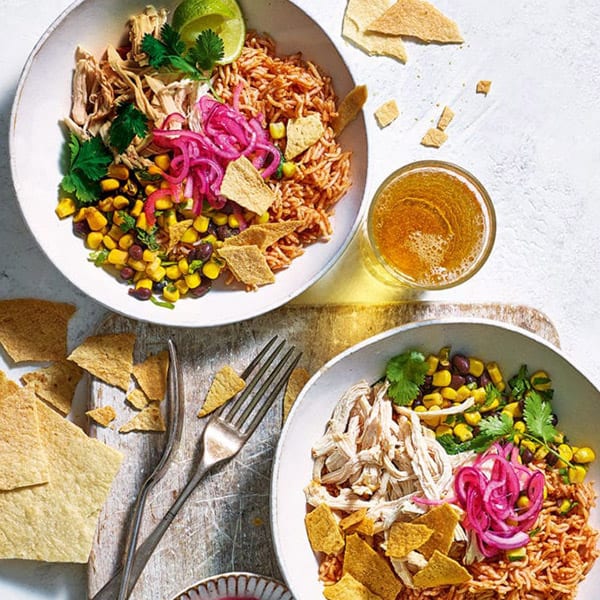 Canned Tomatoes
Tinned tomatoes are an absolute necessity for any student kitchen. Use them in anything from bolognese and soups to cottage pie, curries and more.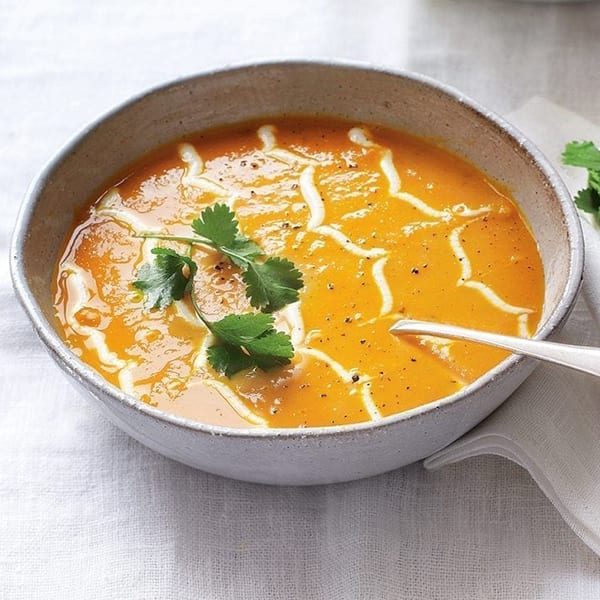 Caster sugar
You don't have to forego your love of baking when you move away! Keep the essentials in your cupboard, such as sugar and flour, to make your favourite bakes at a moments notice. Try cakes, biscuits, desserts and more.
Chicken/vegetable stock cubes
Stock cubes are a must-have item. They're incredibly cheap to buy and are used in gravy, soups, risottos, casseroles, stews…The list is endless. Use chicken stock for chicken dishes, veggie stock for vegetable dishes and so on.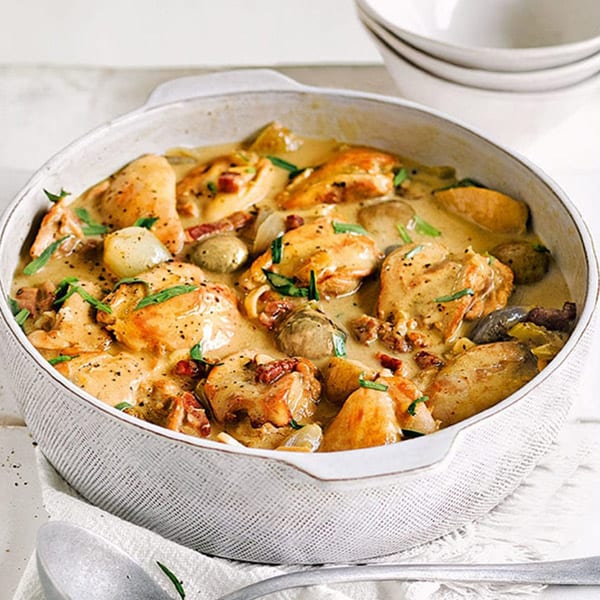 Coconut milk
A can of creamy coconut milk adds instant richness to multiple dishes and is especially useful in vegan cooking, Use it to make a tasty Thai green curry, try our coconut soup with chicken or even use it in desserts!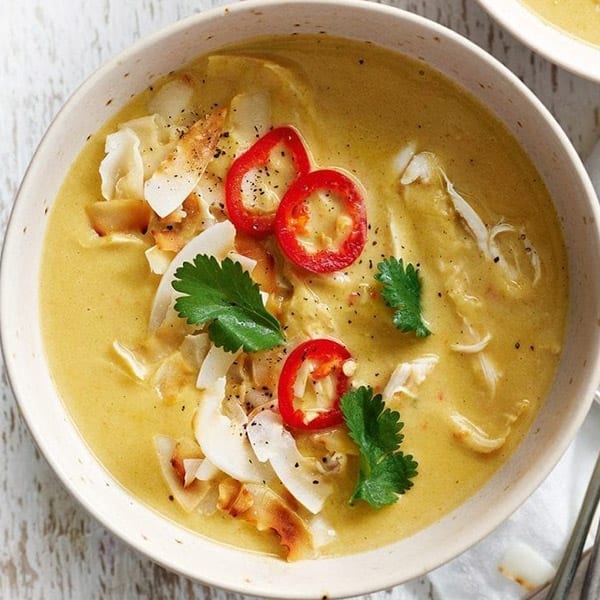 English mustard
A spoonful of mustard adds heat and personality to salad dressings and glazes. It's brilliant stirred through mashed potato too, or as an instant flavour-booster in creamy casseroles.
Garlic
Garlic will keep in a cupboard for 2–3 weeks. It can be thrown into all sorts of dishes, from pasta sauces to a delicious roast chicken. Crushed raw garlic is seriously potent and a little goes a long way (we love it in salad dressings) while whole garlic cloves can be thrown into a one-pots or with roast potatoes to gently infuse their flavour.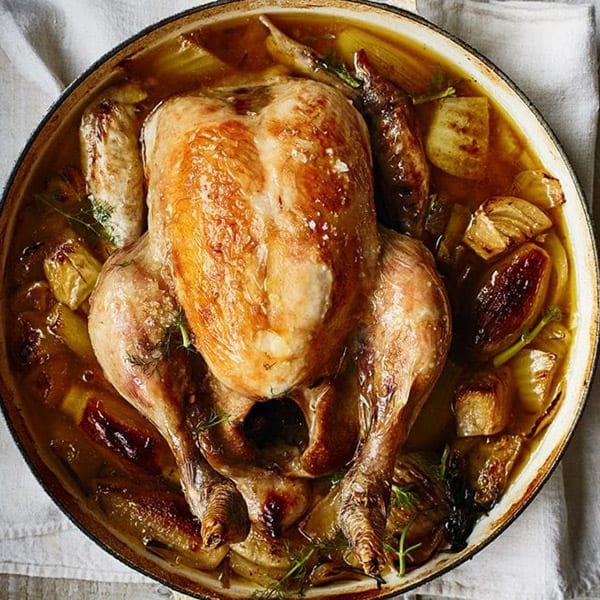 Ginger
There's nothing quite like the fiery, refreshing flavour of fresh ginger.  Add it to Asian-style dishes or try it in this aromatic Thai duck curry and our pumpkin and peanut butter curry.
Tip: bought too much ginger? Peel it and store in the freezer ready to grate straight into dishes when you need it next.
Noodles
Dried noodles make a quick and easy addition to stir-fries and soups. There are lots of varieties to choose from too – try egg, rice, buckwheat, soba and udon.
Onions
White onions are the more versatile type while red onions are great for their natural sweetness. They add instant flavour to so many dishes, when sautéed with a little butter and garlic, and serve as a base for curries, stir-fries, stews, risottos and pasta sauces..
Tip: onions have a shelf life of 2–3 weeks and should be kept in a dry place so they don't begin to rot.
Pasta
We don't really need to explain this one. Pasta is the ultimate student essential item: cheap, versatile, filling and delicious!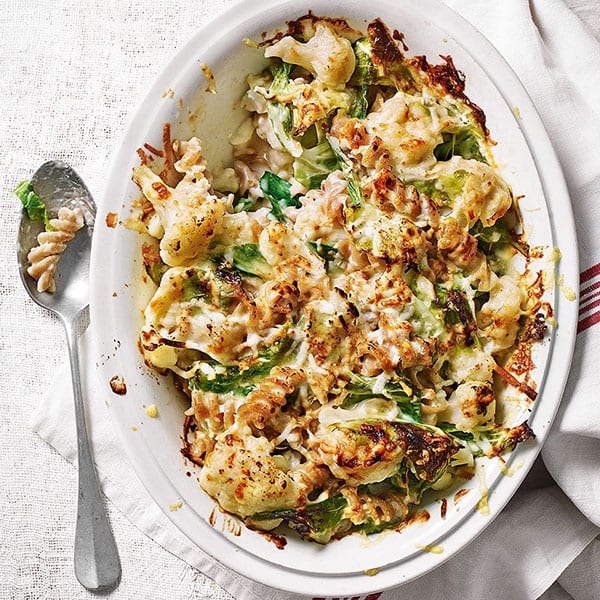 Plain flour
Flour is ideal for everyday baking and can be used to make multiple sauces, such as gravy, béchamel and cheese sauce.
Ready-made pizza bases (or yeast)
Home-made pizzas are fun to make with mates and can be customised to suit veggies and meat-eaters alike. Use ready-made bases or whip up your own homemade pizza dough using fast-action yeast.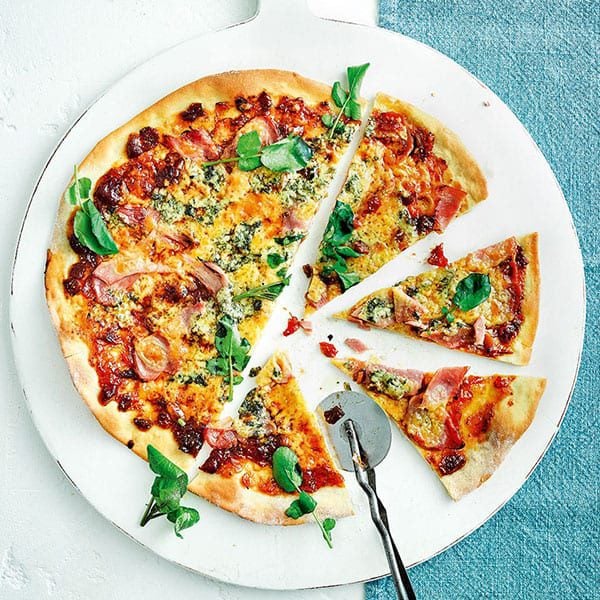 Olive oil
Good quality extra virgin olive oil should be used for dressings and pesto, rather than for cooking with, for its wonderful flavour and nutritional properties. More refined olive oils, or olive oil blends, can be used for frying.
Sunflower oil
A useful oil for frying due to it's high smoke point.
Now,  check out these 14 ways with a tin of tomatoes for more store cupboard inspiration. 
Subscribe to our magazine
Food lovers, treat yourself this Christmas... Enjoy 12 months of magazines for £29.99 – just £2.50 an issue.
Subscribe
Unleash your inner chef
Looking for inspiration? Receive the latest recipes with our newsletter