Would you eat out alone? Plus the UK's best restaurants for solo dining
There's been a trend emerging in the UK restaurant world: the solo diner. Like many people, food writer Clare Finney once avoided eating out on her lonesome, but recent events have turned the tables.
Here Clare explores the benefits of going it alone and recommends 9 of the best UK restaurants for solo dining.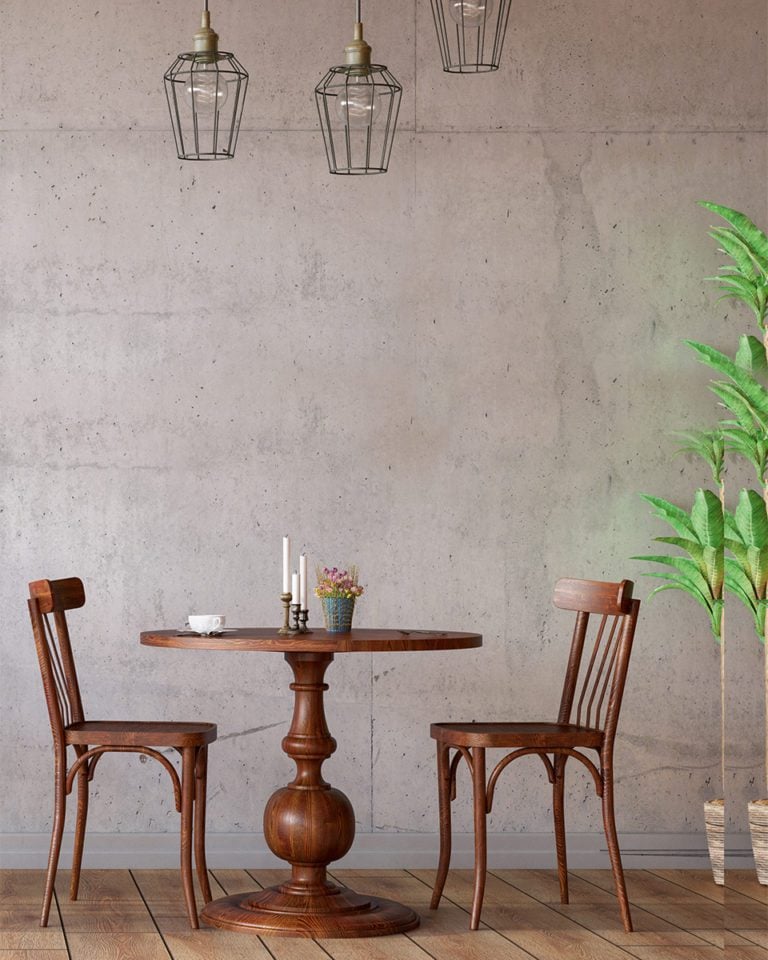 "Before you eat or drink anything, consider carefully who you eat or drink with," wrote the Greek philosopher Epicurus – clearly a man who had never had a solitary sandwich in Pret. Today, eating and drinking without company, whether on the sofa in the comfort of your own pyjamas or in Newport Pagnell services, is not unusual. Our dining rituals have become increasingly solitary – just ask those who lived alone during lockdown.
Yet while America and Japan have long been renowned for bar seating, kitchen counters and tables for one, proper restaurant eating in the UK has remained resolutely communal. Even the businessman stuck late at work or the solitary traveller shied away from being alone à la carte.
Changing habits
Or so we thought. Then, in 2019, bookings website OpenTable reported that UK solo reservations had been increasing steadily. "While they're a small percentage of total reservations, solo reservations increased more than 160% from 2014 to 2018," said the report. Getting reliable data has been difficult post-pandemic, but OpenTable says that "restaurants are increasingly accommodating for parties of one", citing a dissipation of the single diner stigma and a burgeoning enthusiasm for seeing chefs prepare our meal in front of us. "These open-kitchen counter seats can be some of the best in the house," the report said.
Despite this, I'd always struggled to see the merit in eating out alone. Sure, I'd scoffed salad in the glare of my laptop and eaten a porridge pot on the bus, but I'd never considered booking a table for one. While taking Epicurus's words with a pinch of salt at breakfast or lunch, I sided with him come dinner time: the joy of dining lies in the company. Going to a restaurant is, for me, a deeply social activity; the act of sharing and swapping dishes as nourishing as eating them. Without the wine-fuelled conversation, where was the joy?
Lockdown changed all that. After many months sans restaurants and two years of mostly home working, the prospect of good service, food I'd not cooked, a buzzing atmosphere and not having to wash up outweighed the absence of available dining companions. I ate out anyway. I started at the newly opened Fallow in London's Soho, then ventured to Temper, the fire restaurant, whose staff and atmosphere were as warm and lively as the flames where my seabass roasted. In both cases I sat at the counter overlooking the kitchen, and was as entertained as I was well fed.
Solo-diner-friendly seating is partly a response to the changing structure of modern working life, says The Food People's trend analyst, Shokofeh Hejazi. "In recent years, more people have been throwing the traditional '9-to-5 in the office, three meals a day' formula out the window," she says. The pandemic accelerated this trend, as remote working became the norm and working days became more flexible. And people are keen to maintain that flexibility and work/life balance. When they don't have to be in an office, they work in cafés, bars, restaurants, anywhere they can plug in a laptop – and while they're at it, they want to eat!"
Restaurants have also responded with dishes that invite solo dining. According to Peter Cowie, whose ramen chain Shoryu opened in Manchester in 2019, "Ramen was designed as a quick meal for the single businessperson." Chef Luke Robinson of Evelyn's Table – another open-kitchen Soho restaurant with just 15 seats, says some diners work as they eat, while Giovanna Eusebi, boss of the Eusebi Deli in Glasgow, says many of her solo customers are plugged in during dinner.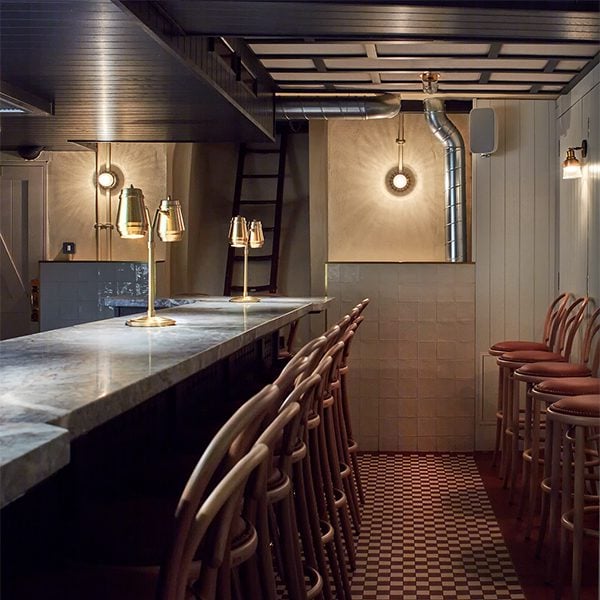 Fine dining made fun
Most chefs I spoke to, though, said working while eating is a rarity. Will Bowlby, chef of the London-based Indian restaurant Kricket, says: "Sitting at the counter watching five or six different chefs doing different things – there's plenty going on without you having to entertain yourself." In the age of MasterChef, Great British Menu and Saturday Kitchen, having the opportunity to watch and talk to chefs as they work holds huge audience appeal. "I want to immerse myself in what I'm doing – and that is eating," says Bowlby. Being alone and having a front-seat view of the kitchen enhances that experience.
"The fast pace of life these days is also a factor in the solo dining trend," Hejazi says. "People are increasingly making it a priority to find a little 'me time'." Having the virtue of necessity, meals provide the perfect window for this indulgence: a seize-the-moment experience away from ceaseless demands of work, family, life admin – even friends.
Not that booking alone necessarily means eating alone. For many diners, chatting to their neighbours is part of it. Robin Gill, who owns Darby's in south London, says they "often see solo diners engaging with one another, sometimes romantically!" Will Bowlby agrees, saying that "seeing people who were complete strangers before, talking and even sharing their food" is the nicest thing about it.
Scott Smith of Fhior in Edinburgh sees similarly lively interactions between customers, as well as with waiters and chefs. "Our front of house team will always make more of an effort to engage with solo diners." This was my experience too. Though my first foray into solo dining found me sat next to a couple, I was surprised by how sociable it was. I was practically swapping numbers with the sommelier by the end. The level of engagement between solo diners, chefs and waiting staff generated a virtuous circle of good vibes throughout the evening.
"When people don't have to be in an office, they work in cafés, bars, restaurants, anywhere they can plug in a laptop – and while they're at it, they want to eat!"
At Fallow, I found myself witnessing first-hand what Robinson describes as "fun dining". Chefs cook, laugh and banter with their audience like it's a pantomime. There's still a sticky problem for solo diners, though. Notwithstanding new-fangled counters and the odd solo-friendly dish, lots of restaurant menus are based around the concept of sharing. Robinson and Bowlby admit their sharing menus aren't exactly tailor-made for solo diners, but there are ways around it. "Three dishes for one person would be perfect," says Bowlby, "and you can always team up with the person sat next to you."
Gill offers a pint of Guinness and half a dozen oysters for a tenner on weekdays at Darby's: a clever hook for the solo diner. At Lunyalita, a Liverpool tapas restaurant with counter seating, sharing platters are balanced with reasonably priced tapas dishes, small bites and locally baked bread: essential for diners looking to leave a small plates restaurant full but not bankrupted.
Restaurants aren't shy to welcome solo diners, then, but does it bode well for the industry? "It's rare that an individual guest will order a bottle of wine, which two guests would be more likely to," says Smith. On the flipside, says Valeriano, in certain restaurants "it allows you to utilise areas that groups aren't able to sit in, as well as listening to customers' preferences".
"Solo diners tend to bring great conversation – and make a service much more interesting as a result," says Masha Rener, head chef of Lina Stores, a group of fresh pasta restaurants in London. Perhaps, instead of signalling the end of civilisation and an already struggling industry, solo diners are the final flourish that make a restaurant complete.
9 of the best restaurants for dining out alone
40 Maltby Street, London
A beloved railway-arch restaurant with a dedicated table for solo diners. Offers well sourced wines by the glass and a tapas-style menu that changes daily.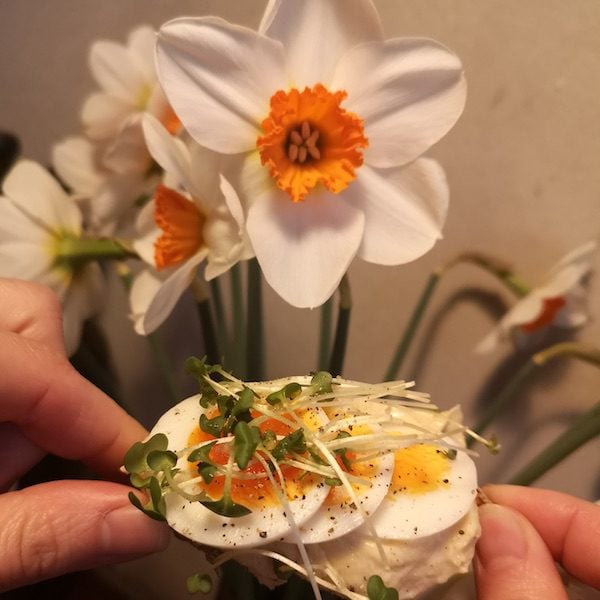 Julie's Kopitiam, Glasgow
Malaysian street food served in a living room-sized restaurant by Malaysian Glaswegian Julie Lin – a cheerfully talented host who will make you feel like family.
Marmo, Bristol
Expertly executed Italian plates and a well crafted wine list. Bag a seat at the counter overlooking Baldwin Street for people-watching while you eat.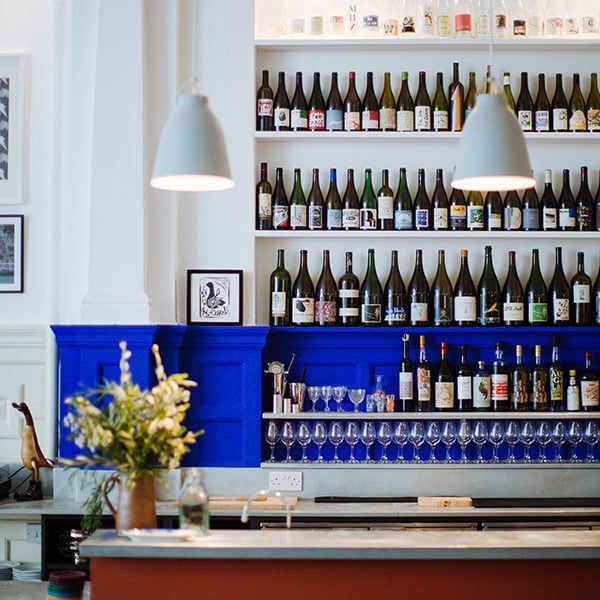 Kala, Manchester
Cool and comforting, this bistro from Gary Usher of the Sticky Walnut offers bar seats, salmon schnitzel, crispy potato cakes and wines by the glass.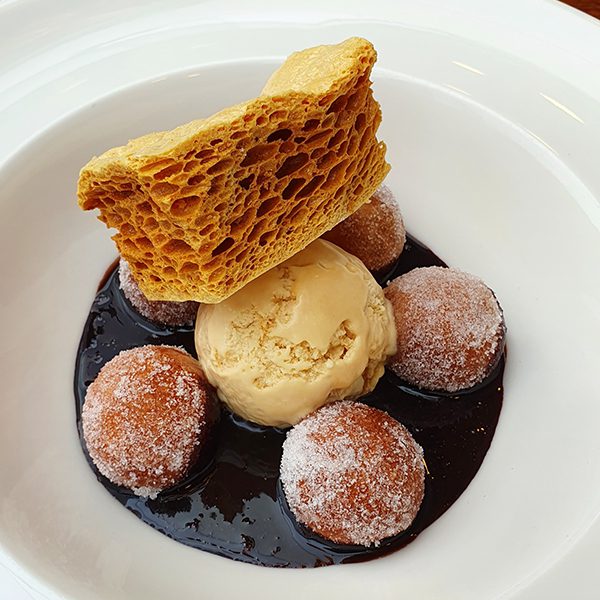 Belzan, Liverpool
An eclectic menu, ethically and locally sourced, in a bistro staffed by people who welcome both solo diners and dogs.
Träkol, Newcastle
An open kitchen with live-fire cooking is dinner and a show for the solo diner. Come for the huge charcoal grill, stay for crispy pig tails, grilled scallops with potato dumplings and hake.
Kricket, London
Friendly counter seating at which you can enjoy some of the very best modern Indian cuisine around, created with British ingredients.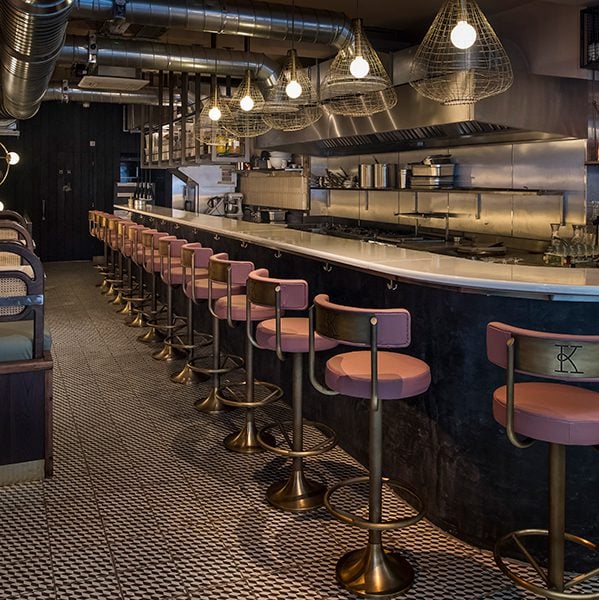 Eleanore, Edinburgh
This wine bar is a sophisticated sister to the legendary Little Chartroom restaurant, and easier by far to get into – particularly if you're flying solo and don't mind one of the plush high stools
Bao Borough, London
Enjoy late night fare you won't want to share – think Chicken Nugget BAO, Curry Cheese BAO, Taiwanese Fried Chicken – at any time of day with this small BAO restaurant, inspired by the late night grill bars of Asia.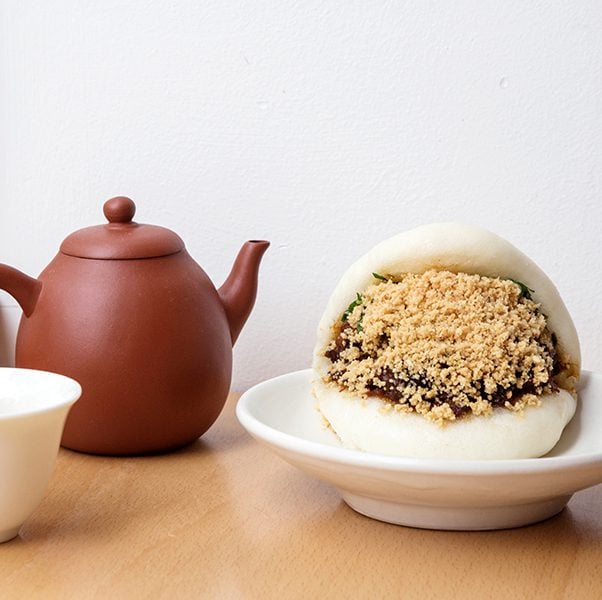 Subscribe to our magazine
Subscribe to delicious. magazine for HALF PRICE
Subscribe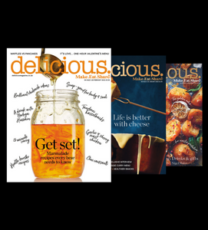 Join our newsletter
Packed with menu ideas, recipes, latest competitions and more...