The team's favourite Italian recipes
How to pick a favourite Italian recipe? With so many wonderful pastas and rustic dishes to choose from the task is a difficult one. Our team have cherry-picked their all-time favourite Italian dishes, the ones they keep coming back to again and again. Don't forget we have a whole host of fantastic Italian recipes.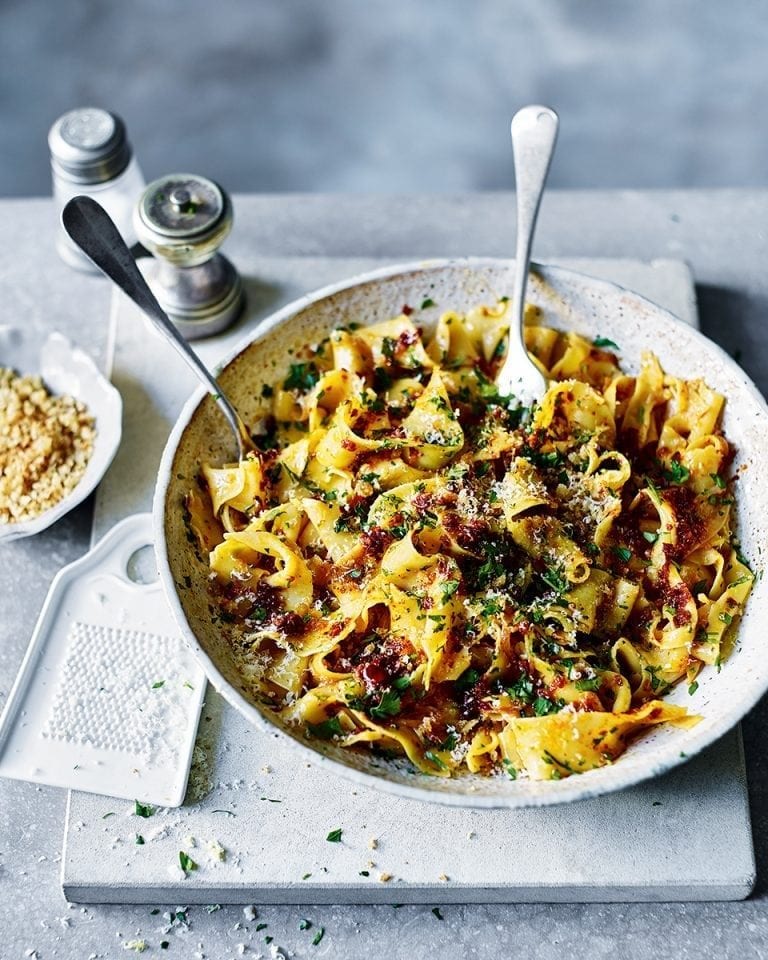 Editor Karen Barnes – gnocchi with spinach pesto and caramlised leeks
This gnocchi recipe isn't traditional but it's an absolute favourite of mine. I love the different combination of flavours and the fresh, vibrant look of the dish when it's cooked – if you serve it right away it's an even brighter green than it looks in the picture. Plus it's really quick and easy to make, making it a WIN for a weeknight meal.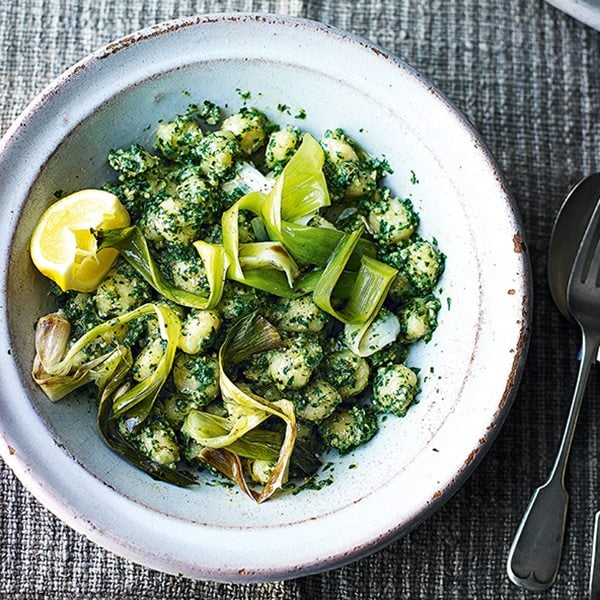 Deputy editor Susan Low – Gennaro Contaldos' porchetta
Porchetta is one of my all-time favourite dishes. I remember eating it as a child, served with steaming hot polenta, served Italian-style – poured straight from the pan onto a white cloth, with the meat served on top. I love the aroma of the roasting fennel, which complements the pork so well, and it makes me think of my (Italian) grandfather. Porchetta also makes possibly the best sandwiches in the world. I think I hold the world speed record for devouring a porchetta sandwich, earned on an Italian holiday as we were making our way to the airport for the journey home. We were running a bit late but the sight of the roadside van selling porchetta sandwiches prompted a Pavlovian response. We screeched to a stop, ordered and ate and – thankfully – didn't miss the plane. Although it probably would have been worth it…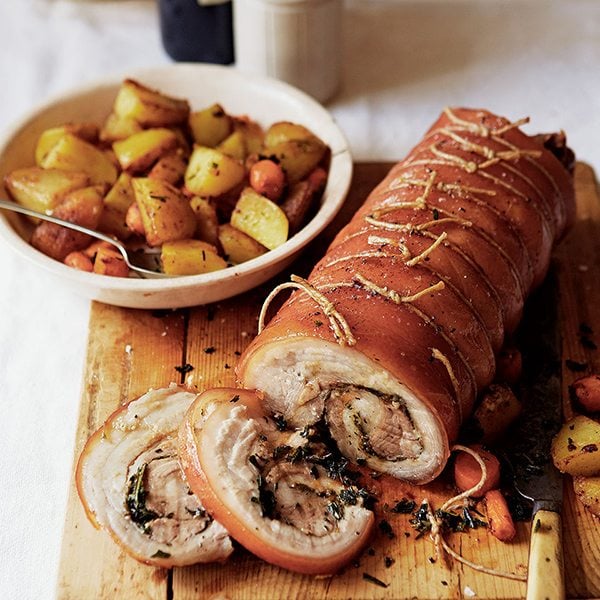 Deputy chief sub editor Hugh Thompson – aubergine parmigiana
I've only cooked it twice but each time it has been magnificent (if I say so myself). Take the time to to fry/grill the aubergine slices properly, then layer them up with a good tomato and basil sauce, slices of mozzarella and grated parmesan (be generous with the cheeses). Add green salad and crusty bread served with a nice bottle of Italian vino rosso, and Roberto is your uncle. You need good tinned tomatoes for the sauce.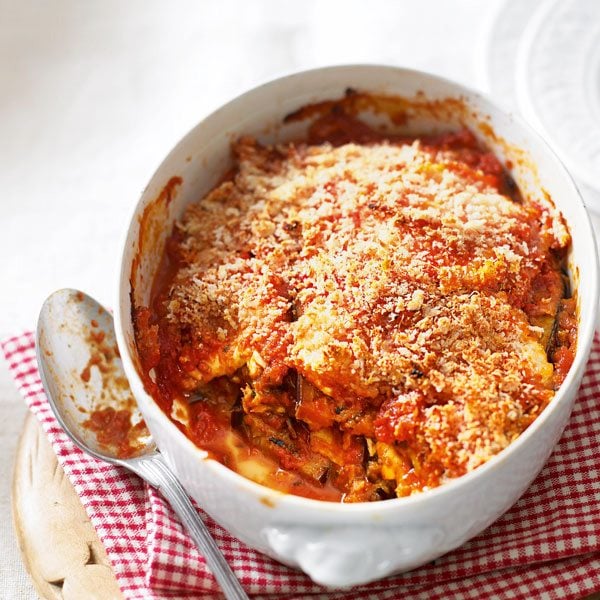 Managing editor Les Dunn – Debbie Major's asparagus, pecorino and lemon risotto
I could never see what the fuss was about risotto until I tasted this one. It has asparagus in it, and asparagus is one of my favourite foods. It has slightly salty cheese (ditto) and to counteract the creaminess there's a lemony zing. You can only make it in asparagus season (unless you break the rules and buy the Peruvian stuff, but it won't taste the same somehow…) so that makes it extra-special. I'm getting hungry just thinking about it.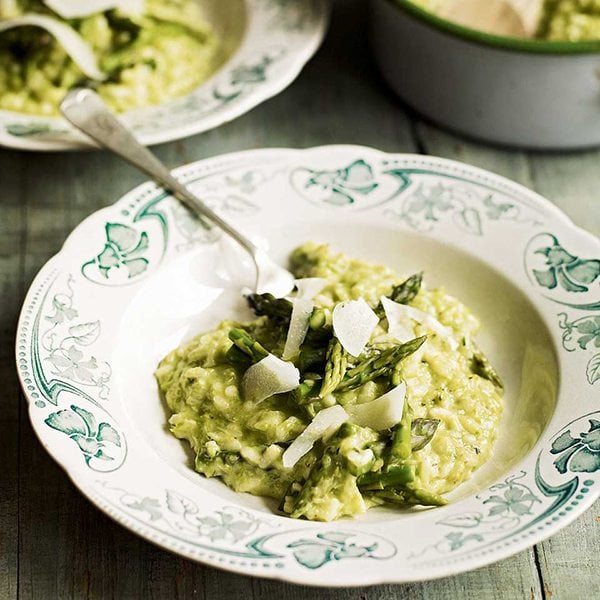 Acting food editor Jen Bedloe – Francesco Mazzei's aubergine polpette
These polpette are heavenly small bites of aubergine with a crisp, crunchy coating. There's something about the Italians and aubergine. The purple beauties are transformed in Italian cookery from slightly dry sponges to meltingly tender, smoky mouthfuls. Here Francesco pares his polpette with a fiery jam that is ridiculously addictive.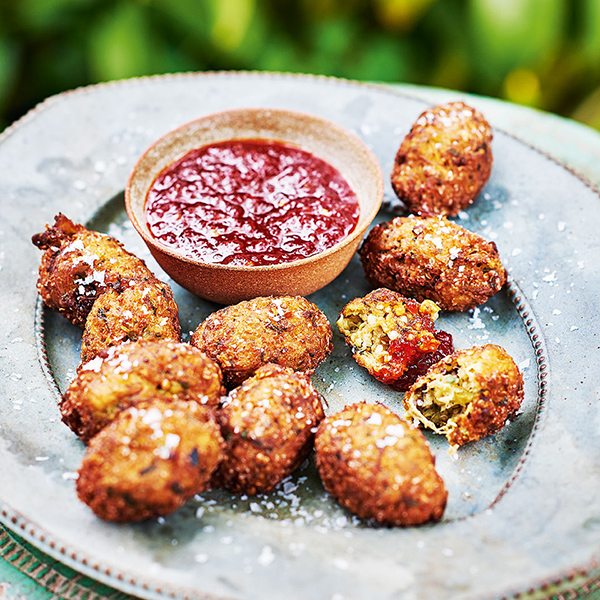 Editorial assistant Phoebe Stone – basic pasta dough
I recently made my own pasta for the first time and it is a game changer! Besides being great fun to prepare, the fresh stuff made for the best spaghetti carbonara I've ever had (outside of Italy).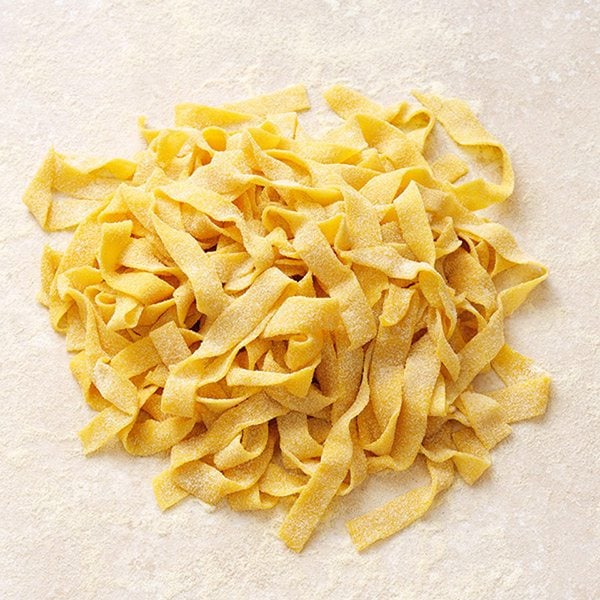 Lottie Covell – Sicilian Lemon and spicy ndjua pappardelle
This is one of my favourites, pappardelle ribbons coated in heavenly fresh lemon and punchy nduja. Its fresh and summery but really satisfying! Perfect if your trying to impress someone and ready in less than 30 minutes. If nduja is too spicy for your tastebuds, try frying up some Italian ham with the breadcrumbs instead, perfection!
Cookery assistant Ella Tarn – artichoke and fior di latte arancini
I'm a big fan of risotto but an even bigger fan of its deep fried sister; arancini. The melty cheesy middle sets them aside from ordinary arancini. Plus more cheese is always a good thing, not that risotto doesn't have much already…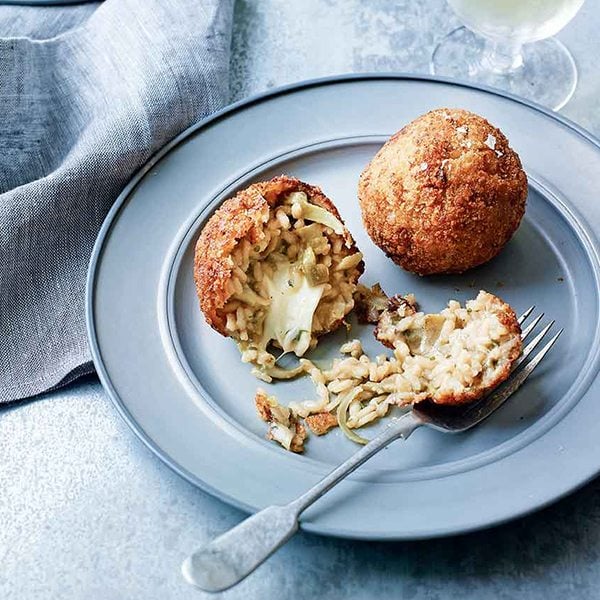 Art director Jocelyn Bowerman – pesto all genovese
I think it's fair to say most children love pesto – it's the 'go to' dinner when all else fails for myself and many other mums I know. Making pesto from scratch is so much more flavoursome and this recipe is a firm favourite of ours. We use it on pasta, pizza and spread on white fish with breadcrumbs before baking in the oven.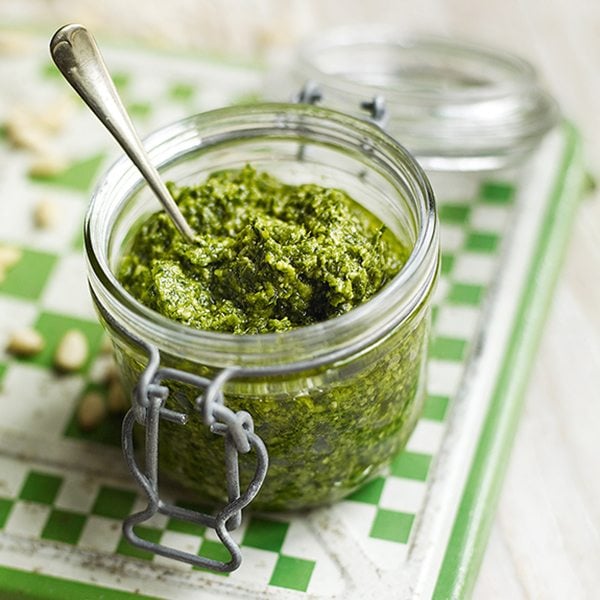 Art editor Martine Tinney  – mozzarella bruschetta with rocket drizzle
I love all types of bruschetta. My favourite is a classic, topped with amazing Italian tomatoes (I'll never forget the ones we had in Sicily – they were the best!), olive oil , garlic and basil. So simple and yet so delicious. Mmmm, I can smell and taste them now…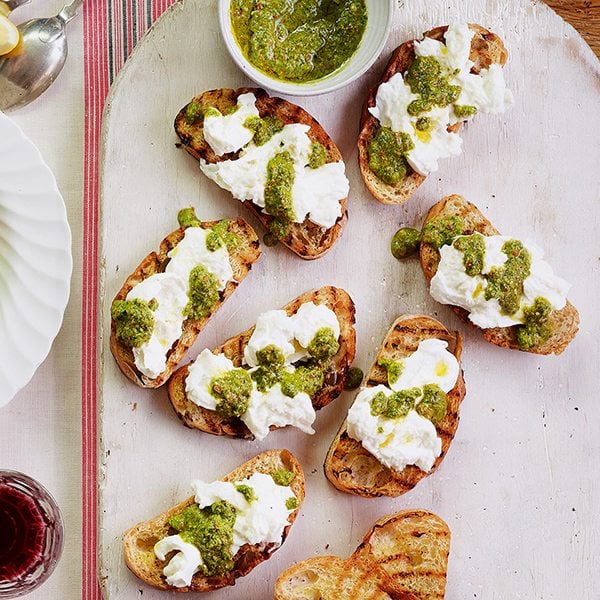 Senior sub editor Rebecca Almond – melanzane alla parmigiana
When I was in Tuscany last summer, I was served the most delicious version of this dish I have ever tasted. So light, simple and flavoursome. We ate it as a starter but I could happily have dined on a mound of that alone – with warm-from-the-oven focaccia, of course. This lighter aubergine parmigiana is a welcome reminder of that balmy September eve, and easy enough to whip up on a weeknight.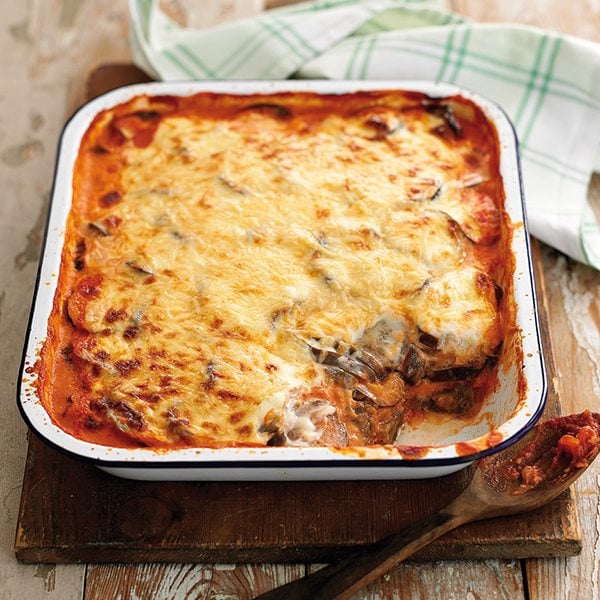 Digital editor Rebecca Brett – spring onion focaccia
A huge bread basket would be on my death row menu, in it would be breads from all over the world and from Italy it would have to be focaccia – I adore it. I vividly remember the spring onion focaccia being made in the test kitchen two years ago – the soft, pillowy and light-as-air dough, the sweet charred spring onions and generous sprinkling of olive oil and sea salt flakes. It's no wonder I remember it, I sat in the kitchen for 20 minutes devouring most of it.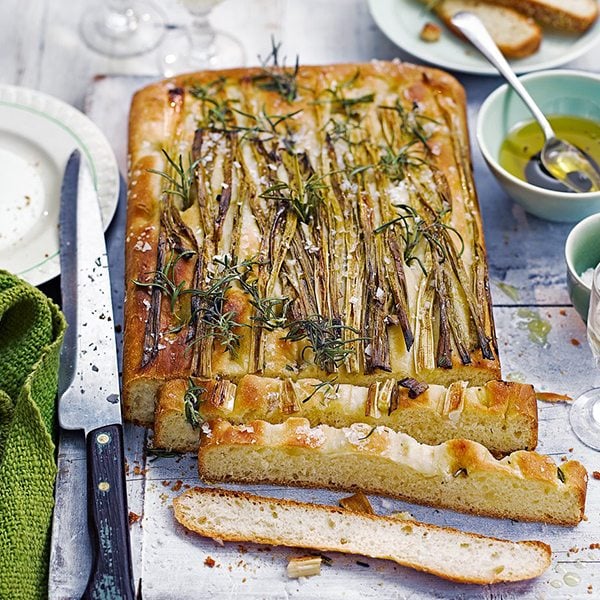 Digital producer Issie Bradford – fennel and pork pappardelle
This rustic Italian dish has all of my favourite flavours. Herby, porky meatballs are cooked until golden before the fennel is added to the same pan to soften and caramelise in the fat. Lemon zest and a splash of cream create a delicious sauce with the pan juices, which is soaked up by ribbons of pappardelle. It's pure heaven!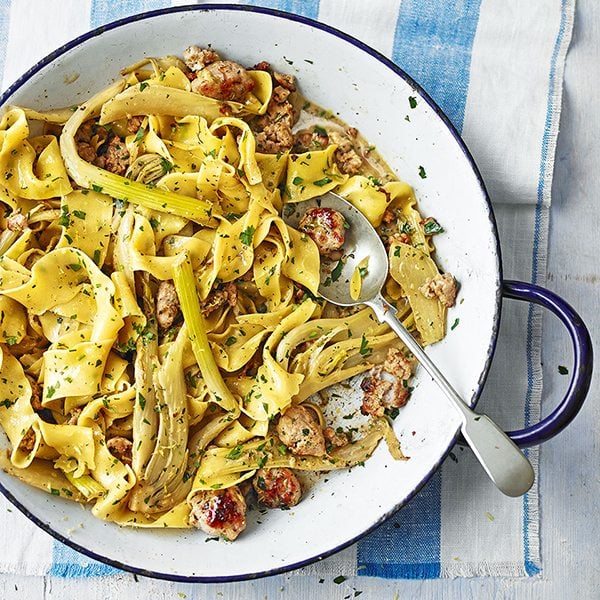 Digital producer Izzy Brimeau – spaghetti carbonara
A classic carbonara is my go-to Friday night dinner. Al dente spaghetti, crispy moreish bits of bacon and parmesan all tied together with an egg or two – that's simplicity at it's finest.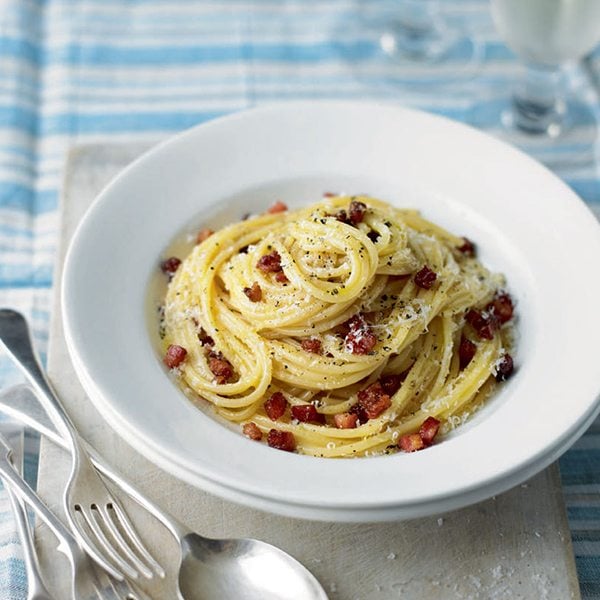 Marketing director Julia Rich – Italian baked aubergines
I love Italian food and have spent many happy times in Italy enjoying all aspects of their cuisine, including the wonderful fruit, vegetables, cheese and herbs. This dish is the best way to enjoy all of these together, either on its own, as the star, or as an amazing side dish with chicken and pasta. Quick and easy and always delicious.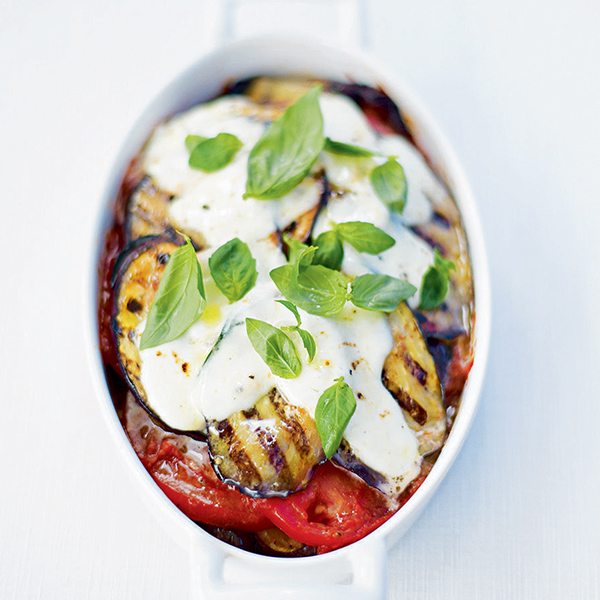 Subscribe to our magazine
Food lovers, treat yourself this Christmas... Enjoy 12 months of magazines for £29.99 – just £2.50 an issue.
Subscribe
Unleash your inner chef
Looking for inspiration? Receive the latest recipes with our newsletter