10 easy pizza topping ideas
So, you're making homemade pizza. You'll need to choose your dough recipe, get the pizza sauce sorted, and then it's time for the fun bit: toppings! We've brought together 10 of our favourite pizza topping ideas below, from vegetarian delights to meaty deep dish concoctions.
No one should tell you what to put on your pizza. If ham and pineapple, barbecue sauce or – whisper it – tinned sweetcorn floats your boat, go for it. What is key is to consider the balance of flavours and textures, and not to overload the dough. Try to go for a balance of ingredients: something salty, something sweet and something tangy will result in a pizza that hits the spot.
You may also find our review of the best pizza ovens to buy helpful, if you're looking to go beast-mode on the pizzaiola front.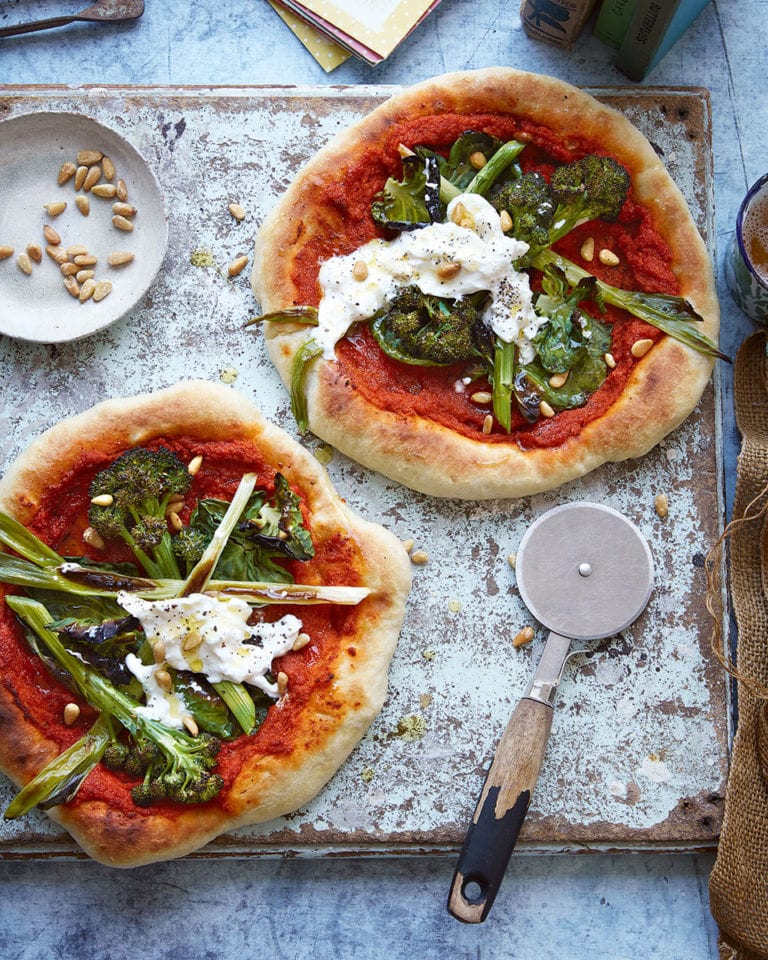 Pizza toppings: less is more!
Find the courage to be restrained. An excess of toppings will result in something too rich, which doesn't cook properly in the middle or crisp up on the bottom. The best pizzas have just a scattering of cheese and a sprinkling of toppings, so the dough cooks properly and the sauce can shine through.
The 10 topping ideas below will give you a well-balanced pizza that will cook well and offer plenty of flavour and texture! But first…
Which cheese should you top your pizza with?
Mozzarella is the most popular choice on pizza, and has an excellent texture when melted, but it's important to choose the right kind. The mozzarella you buy in bags full of watery whey are lovely, but they're naturally wet. If using this kind, be sure to squeeze them in kitchen paper to remove as much liquid as possible and prevent your dough from turning soggy. If you can find it, we like using the firmer, dry mozzarella that comes in a rectangular block ready to be sliced, or even already grated mozzarella which tends to be drier.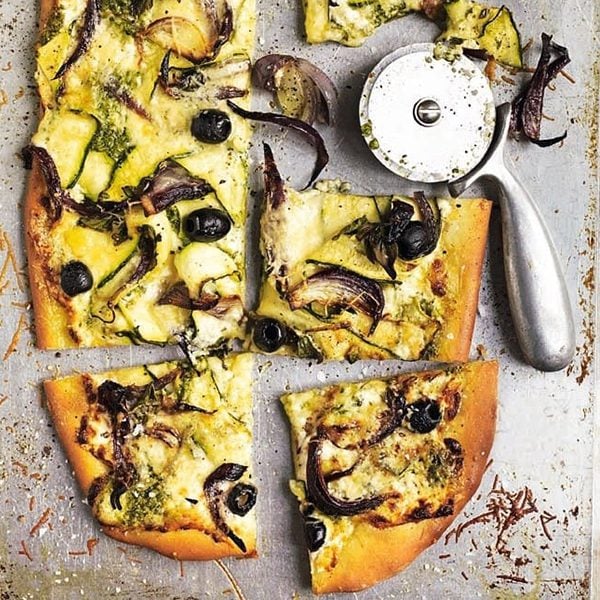 Feel free to mix the cheese up though. Cheddar can be a little too oily, but anything that goes stringy once melted, such as taleggio, fontina, jarlsberg, or emmental is a good call. Blue cheese is another great choice, such as gorgonzola dolce or Stilton, and a sprinkling of parmesan, pecorino or grana padano adds an extra salty finish.
Vegetarian pizza topping ideas
Courgette and blue cheese pizza
Omit the tomato sauce entirely with this lovely combination of blue cheese, buffalo mozzarella and courgette ribbons for a gorgeously green and cheesy topping.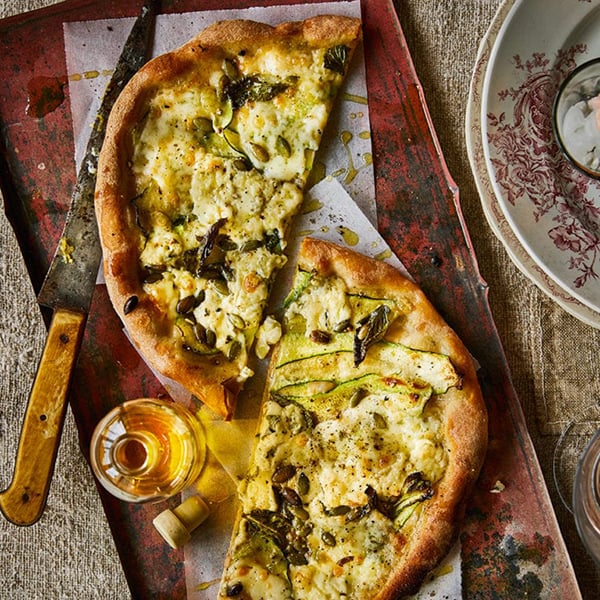 Margherita is a classic for a reason – the salty, creamy cheese contrasts with the fruity, slightly tart tomato sauce. This one is made in a frying pan then whacked under the grill resulting in a perfectly crisp base and an oozing top.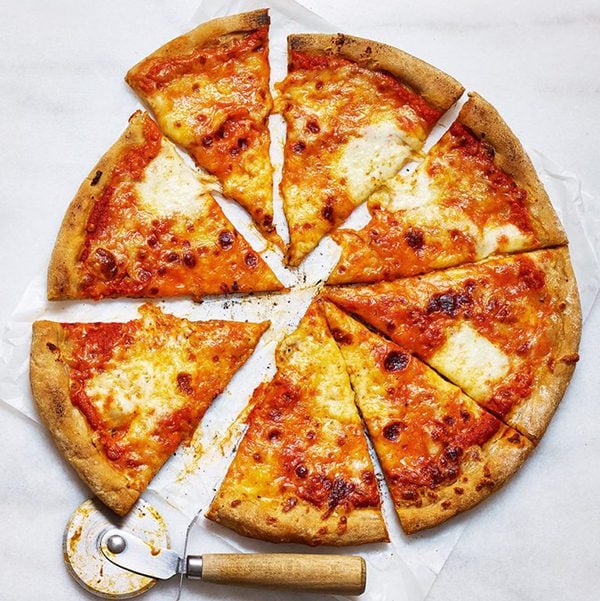 Fruit on pizza: yay or nay? We are very much team yay with this grape, balsamic and radicchio number. The bitter leaf goes so well with the sweet and fresh grapes. Try it, you may be surprised…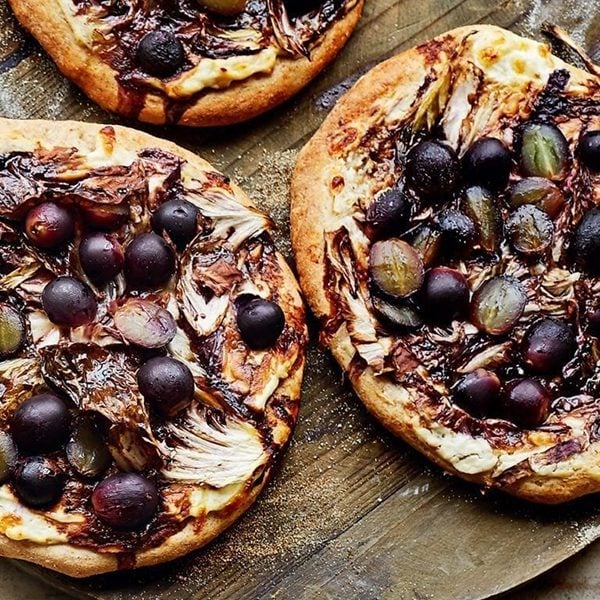 Heirloom tomato and burrata pizza
When tomatoes are in season, there's little better than the pairing of basil, heirloom tomatoes and soft creamy burrata, which is exactly what we've topped this pizza with.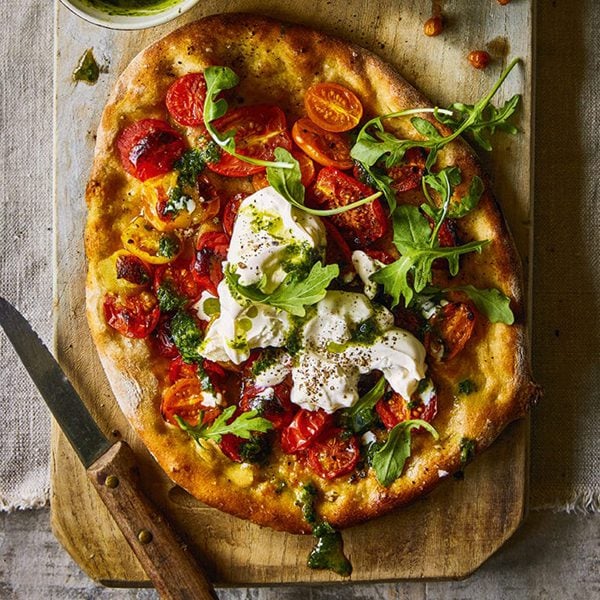 Pizza with romesco sauce and greens
It's fun to experiment with pizza. This one uses romesco sauced made with roasted peppers and nuts in place of the usual tomato base. It's topped with spring onions, broccoli and pine nuts but use whichever green vegetables you like most! The slightly bitter greens go really well with the sweet roasted pepper base.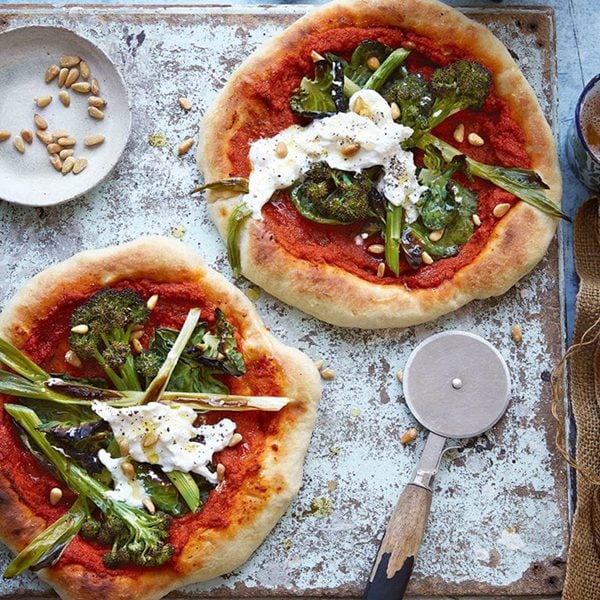 Meat pizza topping ideas
Spicy salami, a Worcestershire sauce spiked passata and jalapeños make this deep pan American style pizza positively packed with flavour.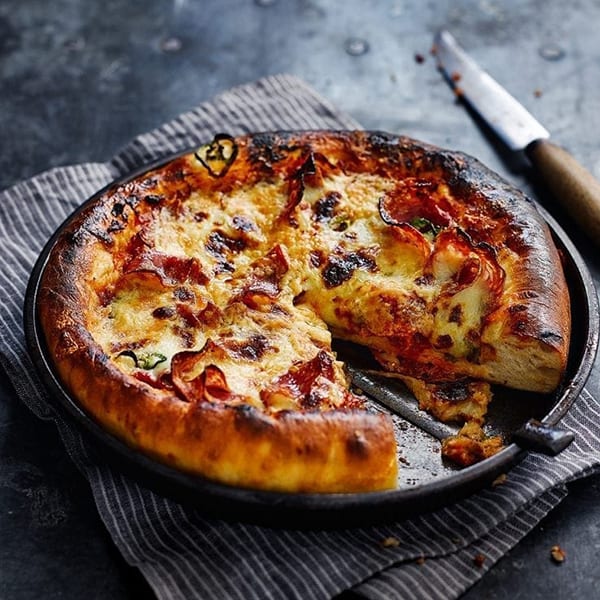 Bolognese sauce and salami on ONE pizza? You bet. Don't knock the sloppy Joe pizza until you've tried it – it's decadent in the best way.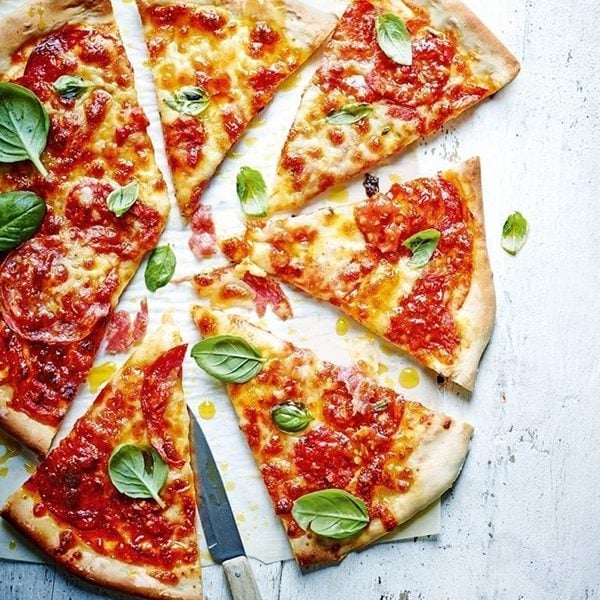 Anchovies and olives add complex, salty savouriness to pizza. Capers add piquancy and tang, and together this makes a brilliant combination, often known in pizzerias as "Napolitana". This recipe is without cheese to let the toppings sing, but by all means add some mozzarella if dairy-free isn't necessary for you.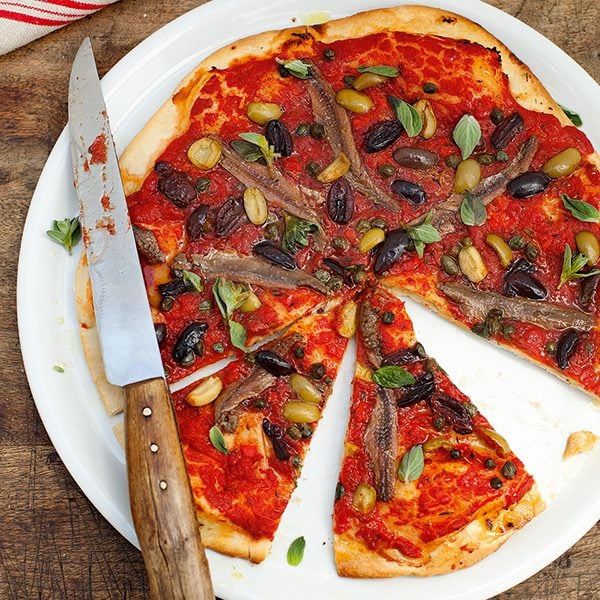 If you're a fan of that aniseedy vegetable, we advise you try this combination. Take finocchiona (fennel salami), combine it with shaved fresh fennel. Sprinkle with grana padano and scatter with rocket, and you have yourself a texturally satisfying and pretty addictive pizza, if you ask us.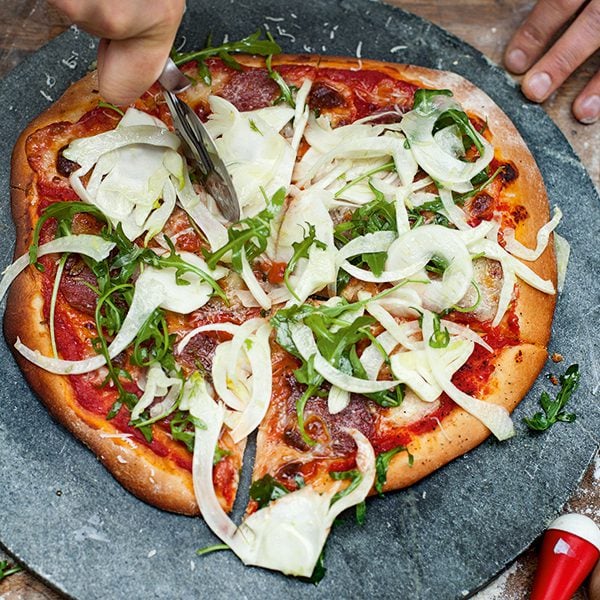 The Italian sausage on this pizza is paired with roquito peppers, red and yellow peppers and rocket, for that sweet-salty combination that is so satisfying. Finish with a grind of fresh black pepper for a heavenly slice.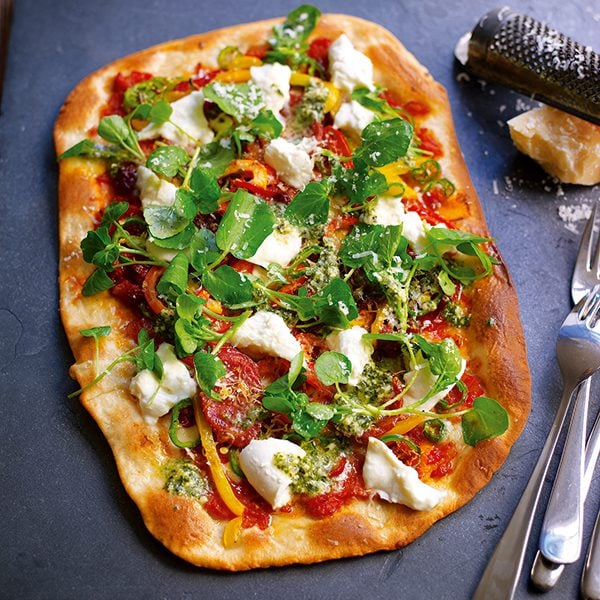 Still not seen something that takes your fancy? Not to worry – we've over 60 pizza topping ideas right here for you.
Subscribe to our magazine
Food lovers, treat yourself this Christmas... Enjoy 12 months of magazines for £29.99 – just £2.50 an issue.
Subscribe
Unleash your inner chef
Looking for inspiration? Receive the latest recipes with our newsletter