10 things every cake baker should know
Baking a cake can be tricky. One small mistake can lead to a flat, dense or eggy result. Use these tips for baking a perfect cake every time.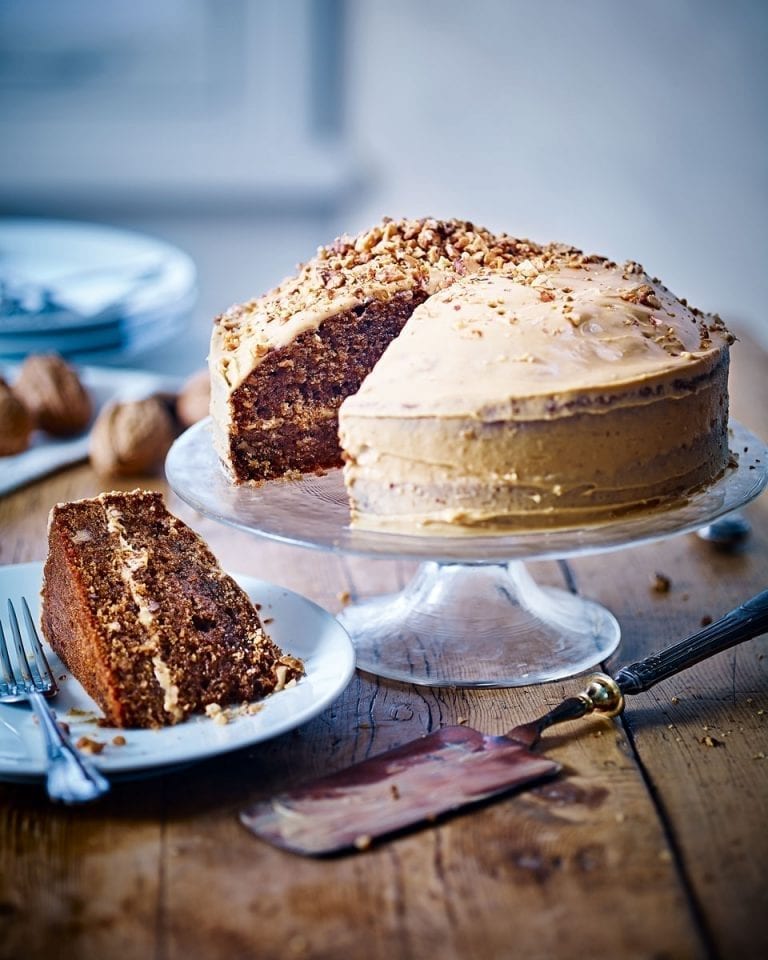 1. Use room-temperature ingredients
Get them out of the fridge an hour before you start. Room-temperature butter creams more easily with sugar; eggs and butter are less likely to split; and egg whites are easier to whisk than when they're cold.
2. Cream butter and sugar thoroughly
It doesn't just mix them, it also works in air, which helps give a light rise to cakes. It can take up to 10 minutes of beating to reach the light and fluffy stage.
3. Check flour and raising agents are fresh
If they're past their best, it could affect the way your cake tastes and/or rises.
4. Follow the recipe
Baking is a science – there's a reason for the instructions. If you're asked to use unsalted butter or large eggs, do so. And never add extra raising agent 'just to be safe'. Why? Because the mix will rise more than the sponge's structure can hold so will collapse. Plus it will taste bitter and soapy.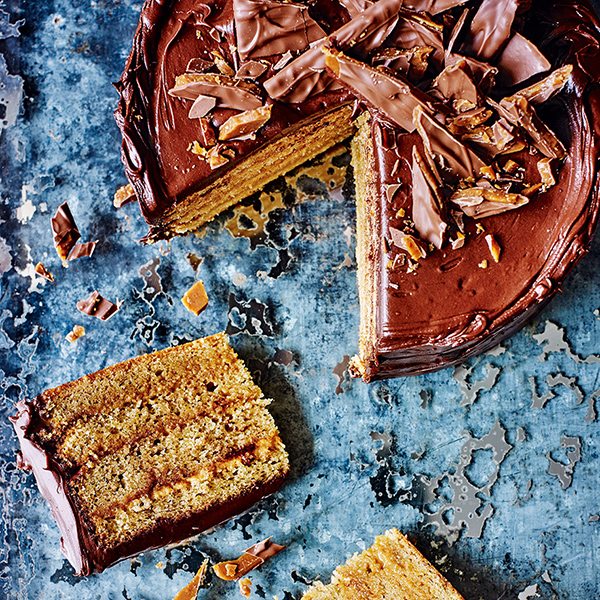 5. Measure precisely 
Digital scales are better than cups or a visual balance. You can weigh milk and water, too. 1ml = 1g.
6. Sift dry ingredients onto wet
This helps prevent lumps forming and the cake batter deflating. We recommend adding dry ingredients in three additions, folding in each before progressing.
7. Fold in gently but thoroughly
Use a rubber spatula or large metal spoon. Turn the bowl towards you with one hand, while using the other to scrape around each side in turn with the spatula/spoon, lifting the mixture up and over from the bottom of the bowl in a figure-of-eight motion. Don't over mix.
8. Use the correct cake tin
Your cake will need less or more cooking if it's in the wrong size tin. Black tins absorb more heat than plain metal ones, so check the cake a few minutes earlier – and turn a square tin in the oven halfway through to prevent burnt corners.
9. Know your oven
Most cakes are baked at about 180°C/160°C fan/gas 4. Use an oven thermometer (they cost as little as £5) to check your oven is accurately calibrated.
10. Bake on the middle shelf
…for the most even bake.
Find all of our cake recipes here.
Subscribe to our magazine
Subscribe to delicious. magazine for HALF PRICE
Subscribe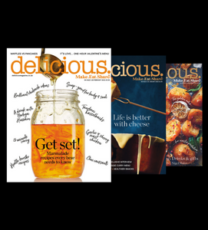 Join our newsletter
Packed with menu ideas, recipes, latest competitions and more...