19 recipes made better with mayonnaise
The wonders of mayonnaise are endless: just three ingredients of egg, salt and oil come together to create something indispensable. Its glossy texture and rich flavour see it as one of the most widely used condiments in the world. Adding mayo to a dish can transform it – it really can be the glue that binds.
Whether it's the jarred variety or you're making your own – there is much that can be done with mayo. You COULD take the classic route with an egg or tuna sandwich. Or, you could browse these 19 recipes and try something a bit different. After all, why go for a sarnie when it could be a banh-mi?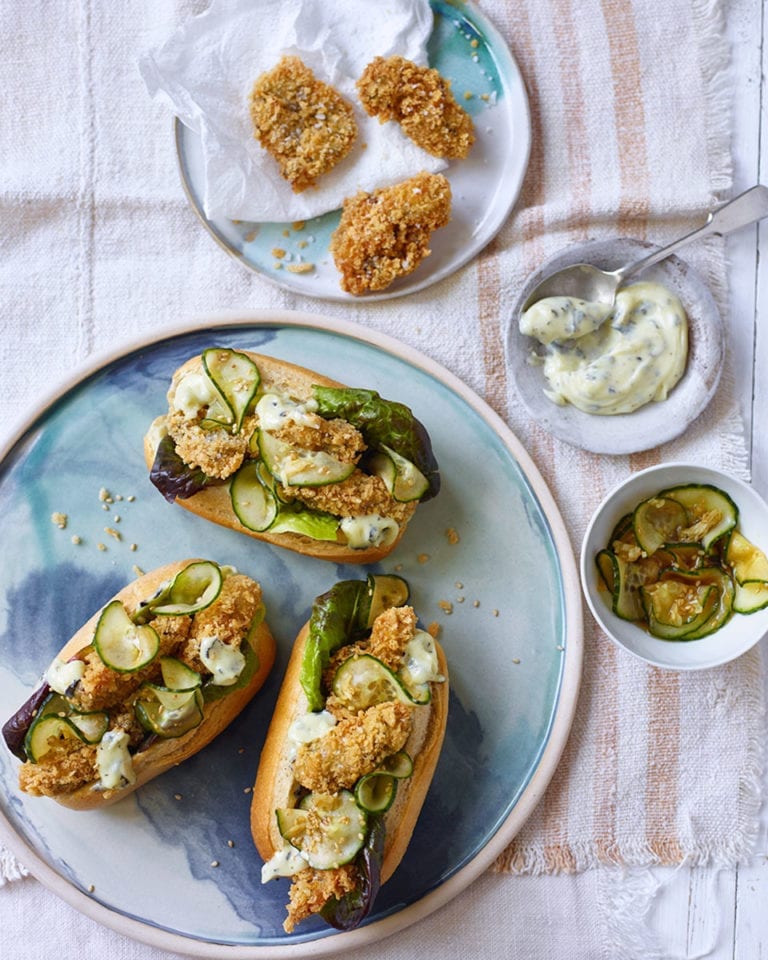 How do you make mayonnaise?
Mayonnaise is easy once you've mastered the technique of emulsion. Emulsion involves whisking two liquids (that normally would naturally separate) very quickly. In the whisking process, very small droplets of oil and egg are dispersed in each other. Eventually with enough whisking (or blending), the oil and egg form one new substance with a completely different viscosity: mayonnaise.
Here are 19 recipes featuring mayo, but with extra pizzazz.
Crab and avocado tart

This crab and avocado starter is ready in just 30 minutes. Get ahead by baking the pastry squares and preparing the crab mixture in advance for a truly seamless dinner party.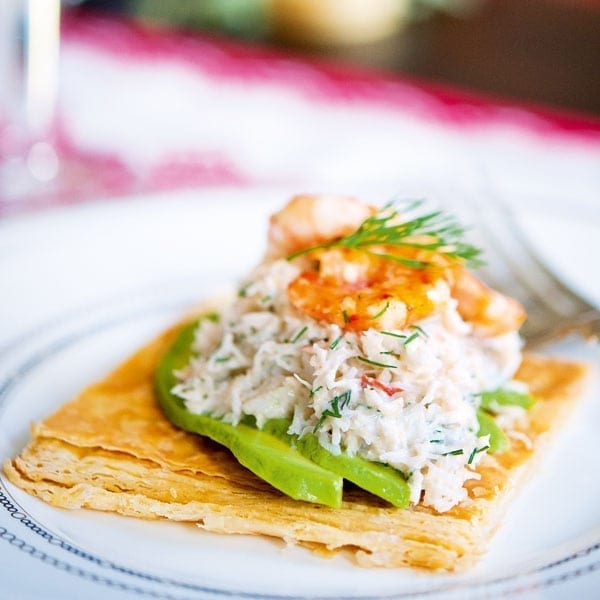 Crispy squid with pickled beans and harissa mayonnaise
This crispy squid is much enhanced by its harissa and garlic spiked mayonnaise. The green bean pickle on the side adds a welcome acidic crunch.
Fish and mayonnaise is a match made in heaven – and these smoked haddock fishcakes pair brilliantly with the hot horseradish dip, which stands up against the smoky flavour, and provides a moreish tingle on the tongue.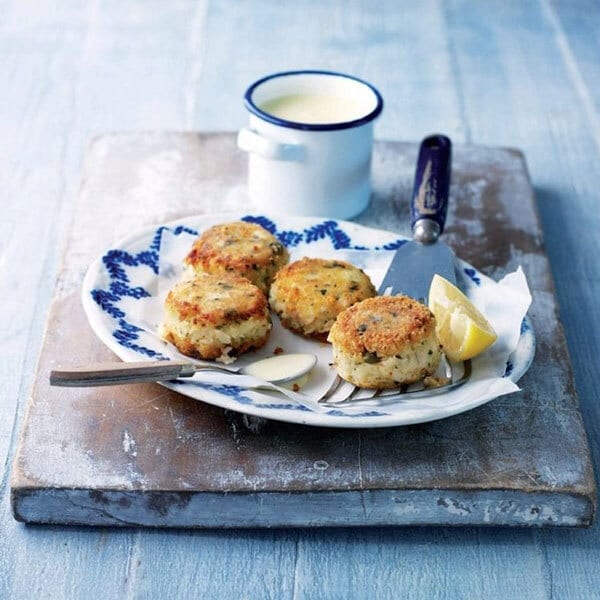 Roast chicken salad with piccalilli mayonnaise

This roast chicken salad from
is really worth a go. Piccalilli mayonnaise holds it all together in a moist and bright dressing, while the crunchy salad leaves add texture.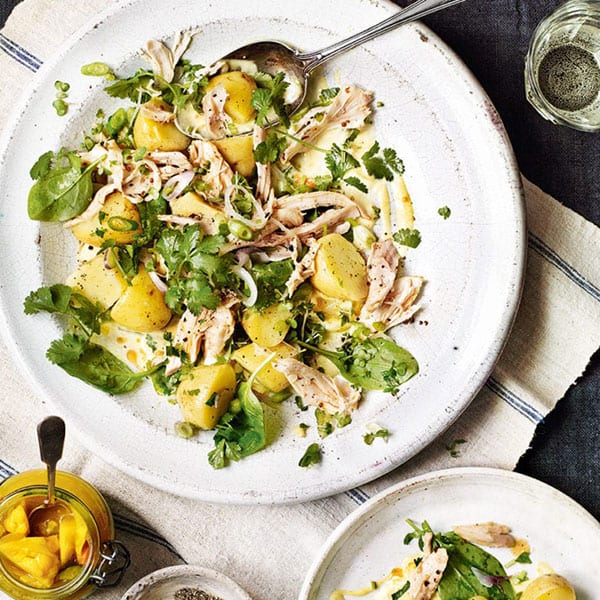 Beef banh mi with pickled veg

Mayo in sandwiches is always welcome, and this beef bahn mi is one of the best. Succulent beef, crunchy cucumber and fragrant coriander come together to make something spectacular.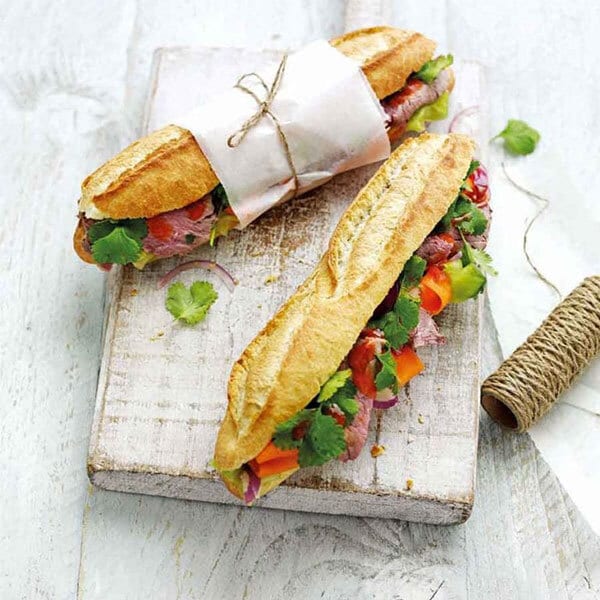 If you're wondering what to drink with a glass of beer after a long day – wonder no more. These crispy potatoes with a smoky tomato sauce and garlicky mayonnaise are IT. Snack away.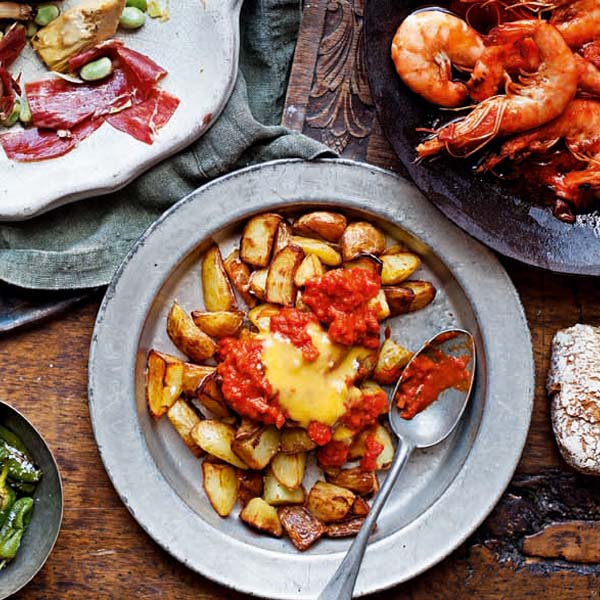 Venison meatballs, bean slaw and flatbreads
Another day another slaw. This one takes green beans as its main ingredient, and pairs beautifully with venison meatballs and flatbreads.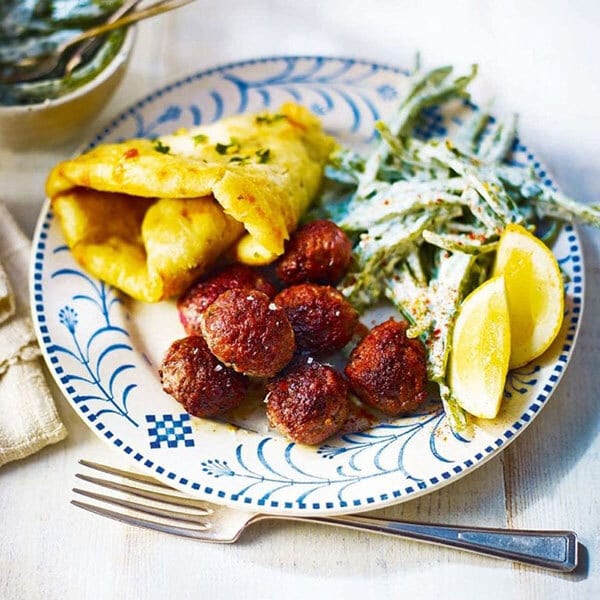 Buffalo wings with celery sticks and blue cheese dip

These classically American wings have a creamy blue cheese dip (thanks to the mayo) and a satisfying crunch from celery sticks.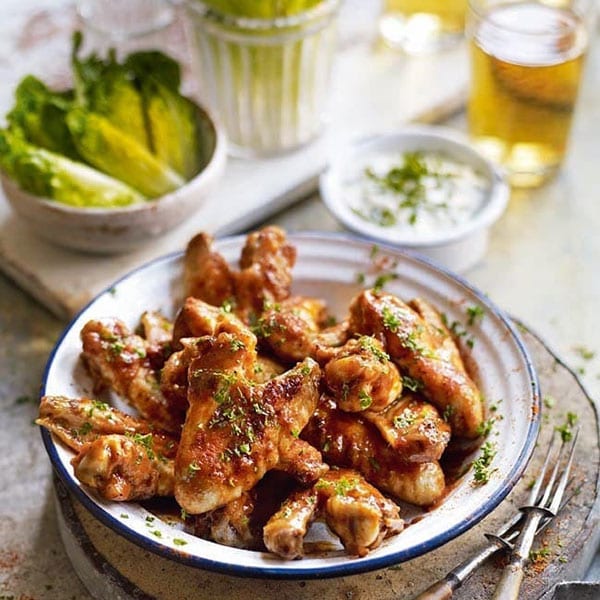 Fried green tomatoes with bacon mayonnaise
These golden tomato fritters are begging to be dunked in bacon mayo. Serve with a cold iced tea, and if you squint, you could be in the American Deep South.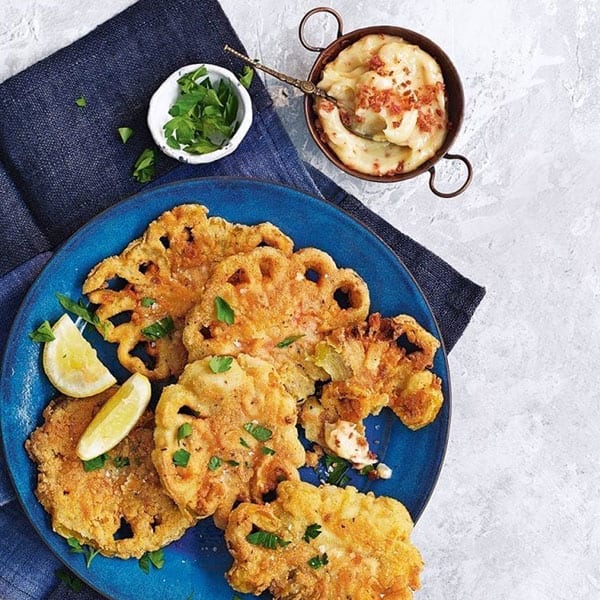 Mexican sweetcorn with smoky chilli, cheese and lime

Take your usual corn on the cob, but barbecue it and dress with chilli, lime, cheese and (you guessed it) mayonnaise. What's not to love? You'll not want to eat corn any other way again.
Green olive cheeseburgers with slow cooked onions
A burger without mayonnaise is rather a sad thing. This one has a lovely depth of flavour from the combination of green olives and caramelised onions, all brought in harmony by the creamy lick of mayo.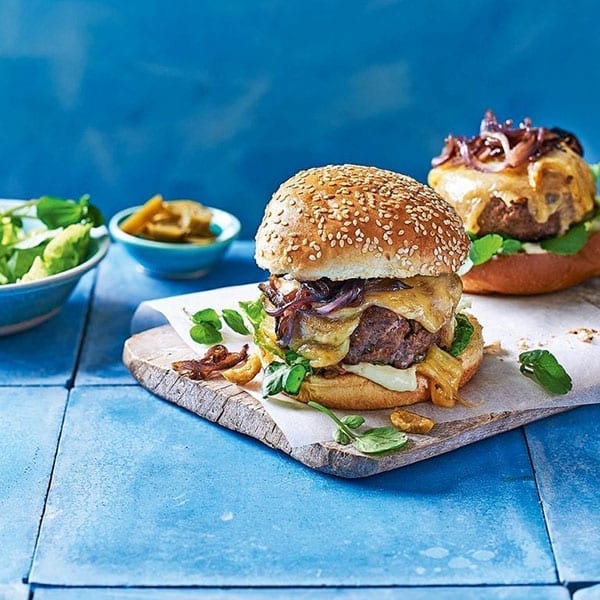 These crab toasts are a classy dinner party canapé, livened up with lime and coriander, and ready in 25 minutes.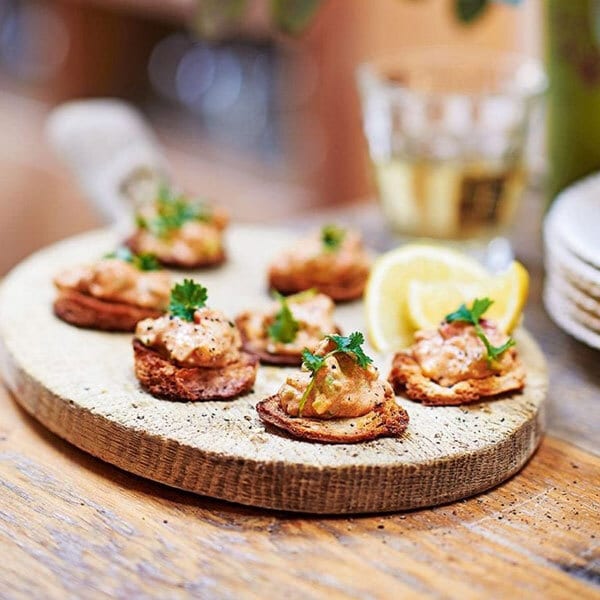 Steak caesar salad

Do lunch properly with sirloin steak, anchovy fillets, grana padano and a mayo dressing. It's one hell of a sandwich.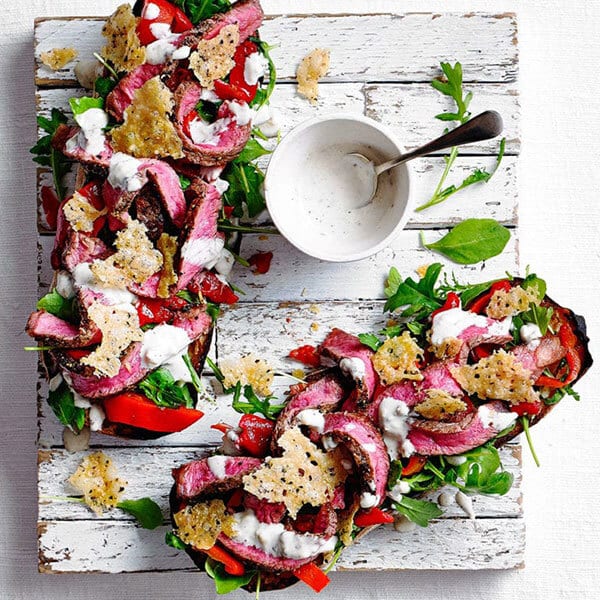 Chicken schnitzel with zingy fennel and watercress slaw

Crispy chicken schnitzel is paired with a fennel slaw in a mustardy mayonnaise dressing. It's a winner.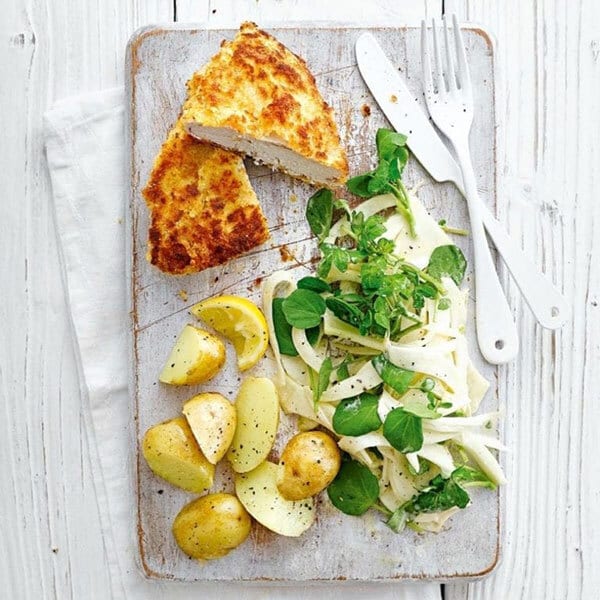 Smoked cheese potato cakes with crispy kale

These vegetarian potato cakes are delightfully cheesy and are brought to life by their piquant caper mayonnaise.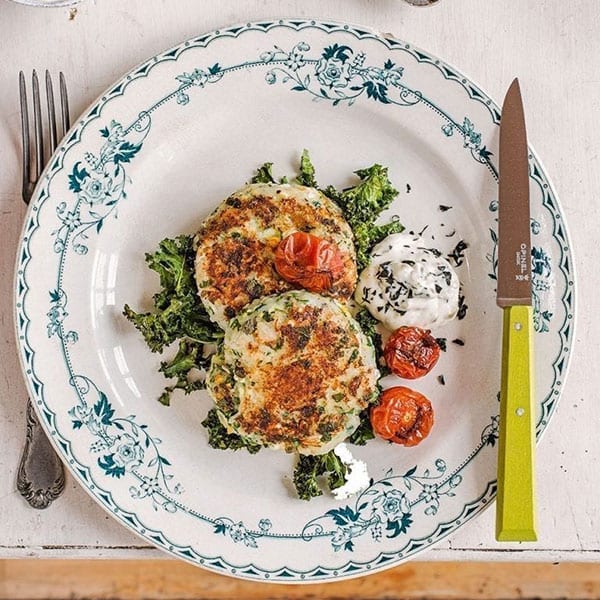 Filo bites

Mayo is very useful for canapés – these filo pastry baskets with a prawn cocktail filling are perfect for summer parties – crunchy, creamy and moreish.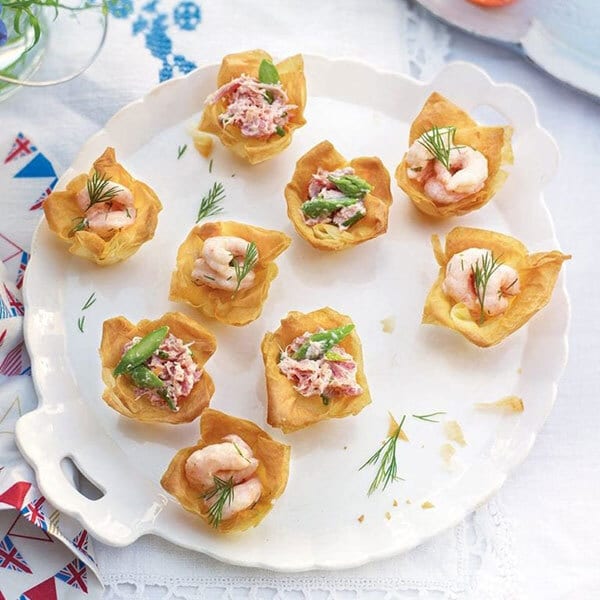 Pickled red onion potato salad
Pickled onions, crunchy celery, and a hefty quantity of mayonnaise make this potato salad perfect for eating alongside barbecued meats and mains.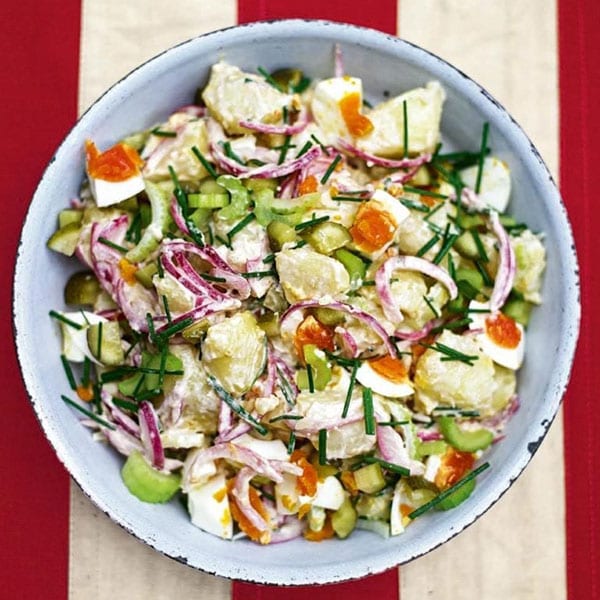 Chips with spiced salt and smoked garlic mayo
You haven't tried homemade fries until you've given this recipe a go. Garlic mayo and our secret seasoning changes the game. ⁠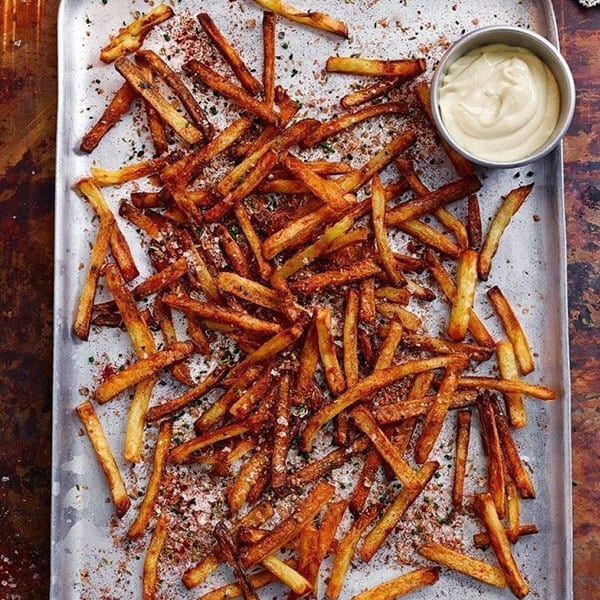 Japanese-style oyster po'boy sandwiches
A Japanese-style mayonnaise meets a New Orleans stalwart in these fried oyster po'boys sandwiches. The result is succulent, spicy, and freshened up by the ginger-infused pickled cucumber.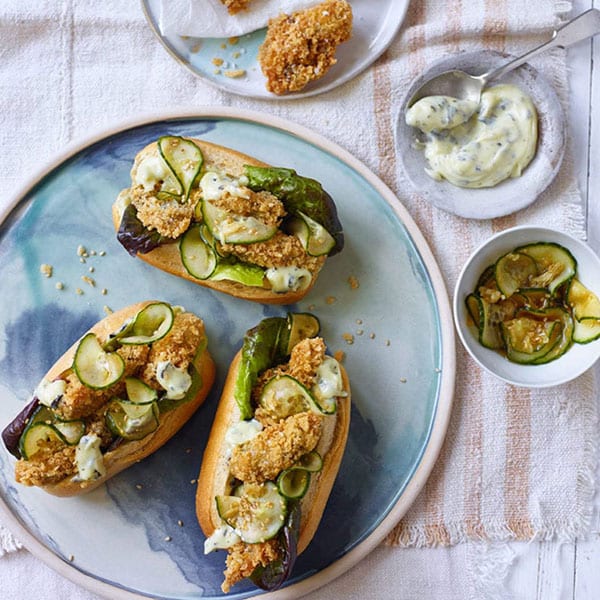 Subscribe to our magazine
Subscribe to delicious. magazine for HALF PRICE
Subscribe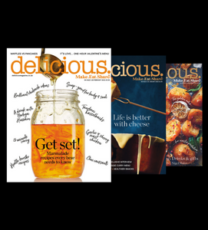 Join our newsletter
Packed with menu ideas, recipes, latest competitions and more...