Where to eat in New Zealand
Yotam Ottolenghi remembers the magnificent food and people he came across on his trip around New Zealand, with fellow chef and Kiwi native Peter Gordon.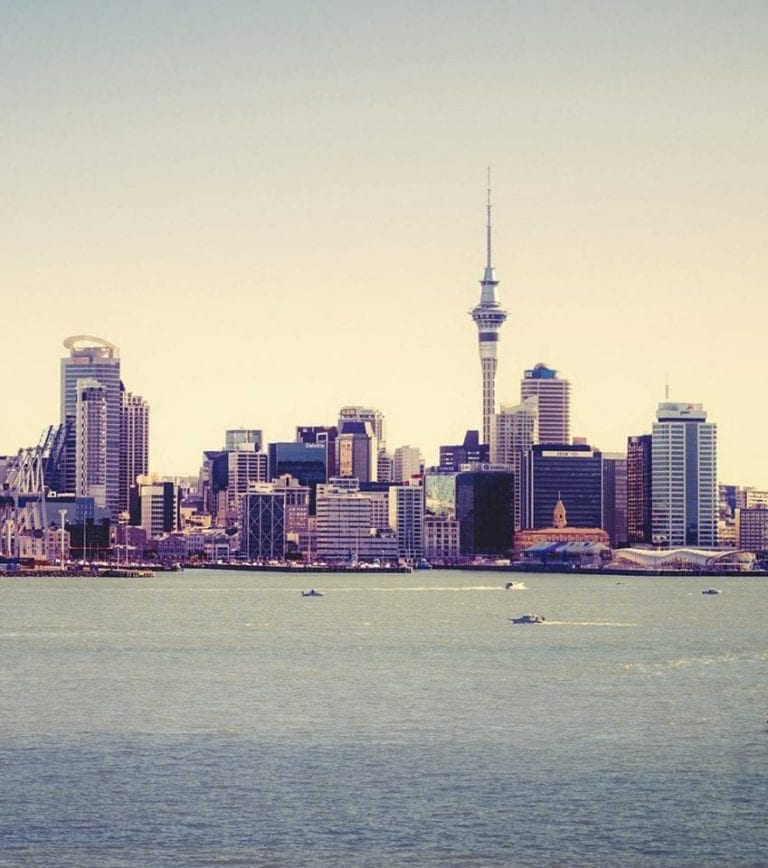 I had dreamt of visiting New Zealand since I was a teenager in Israel. On bike rides together, my Kiwi friend Ilona would extol the virtues of her homeland. Later, tales from Kiwi colleagues and friends whetted my appetite further, aided by the stunning Lord of the Rings films. So when my friend, the chef Peter Gordon (New Zealand's most original culinary export), suggested joining him on a road trip, I didn't think twice.
As soon as my partner Karl and I arrived in Auckland, we realised my friend Ilona wasn't alone in wanting to share the Kiwi magic. There's a generosity of spirit that colours your every encounter here. After a few days of fun and good food with Peter and his friends at Whangarei Heads, north of Auckland – complete with barbecue and a raucous Maori sing-along – our road trip was planned. We decided on a strategy of blissful ignorance, trusting in Peter's native knowledge on our Auckland-to-Arrowtown journey.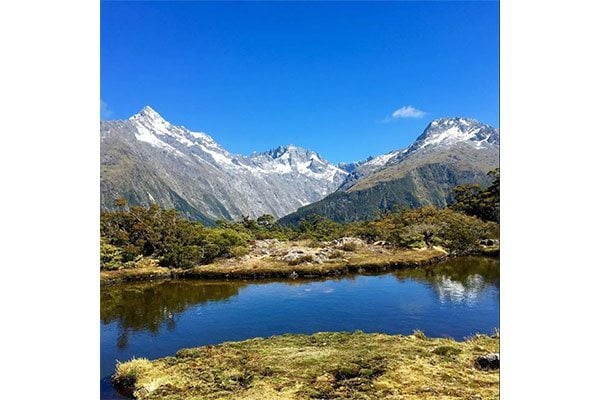 A tale of cake and good coffee
Leaving Auckland behind, we head south through the centre of North Island towards the capital, Wellington. The immensity and emptiness of this country becomes clear to us the further away from Auckland we drive. A population half the size of London's is spread out over two islands with an area larger than the whole of the UK. You can drive for hours in vacant virginal landscape, only to reach points on the map that feel like Wild West outposts. Towns come and go as you travel, swallowed up by voluptuous green countryside.
We stop off at Waimangu, a volcanic valley near Rotorua, and walk amid steaming thermal springs, bubbling volcanic mud and the most dramatic mountainous terrain with breathtakingly lush vegetation. The drive isn't lacking in scenic beauty but few of the tiny towns strewn along the way have much to offer in terms of culinary delights. Still, wherever you go, New Zealand excels in coffee. The country's greatest contribution to the world of caffeine products is the flat white, a small, strong espresso-based coffee topped with thick, foamy milk. It's so popular, even petrol stations will serve you a decent cup.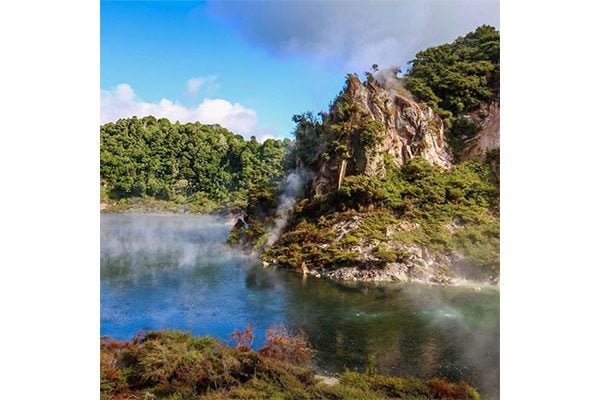 Along with good coffee, the savoury pie, the Kiwi equivalent to a sandwich, is ubiquitous. It comes in all shapes and sizes, with an infinite number of fillings, from the staple egg and bacon to chicken curry, to steak and cheese and many more. Not all are good, but we had some fabulous ones, including pies made with filo and kumara, the local sweet potato. The savoury pie, along with the popular savoury muffin and the typical selection of sweet treats, such as lamingtons (those chocolate-dipped, coconut-dusted cake cubes beloved by Antipodeans), carrot cake and fudge, is evidence of the strong Kiwi tradition of home baking.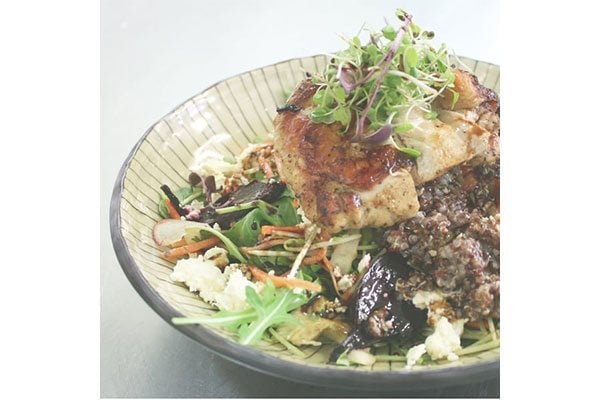 Before we hit Wellington, we stop in Greytown, a picture-perfect destination for weekending Wellingtonians in the Wairarapa region, close to the famous Pinot Noir vineyards. The town, with its graceful single-storey, colonial-style Victorian buildings, has gorgeous little shops scattered along its main street, including some serious foodie destinations such as the chocolate shop Schoc, which makes amazing chilli-flavoured dark chocolates. We stay at The White Swan, a beautiful hotel that was originally a New Zealand Railways administration block and has been relocated in its entirety from a nearby town.
After a superb breakfast of freshly baked delights at The French Baker, we stumble upon the man himself, Moise Cerson, a Frenchman full of Kiwi beans and warm generosity, who set the place up with his Wairarapa-born wife, Andrea, about a decade ago. Moise makes a fabulous range of pastries, croissants and sourdough breads on a par with anything you'd get in Paris. His toasted bread with local flat mushrooms, herbs and olive oil is an understated masterpiece.
Wellington: the Kiwi capital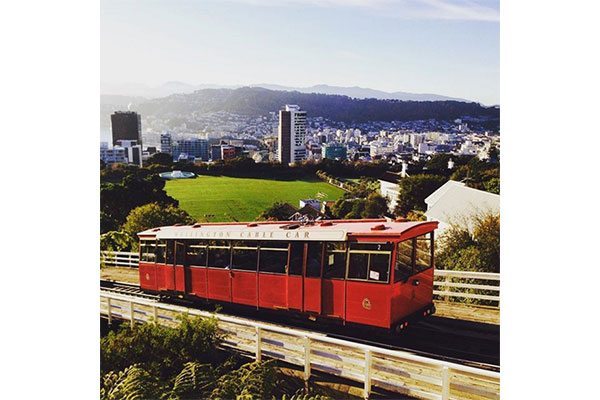 By the time we get to Wellington, the charming, if windy, capital of New Zealand, we have some serious culinary catching-up to do. Throughout the trip we've heard innumerable stories about a local delicacy called the paua, a type of sea snail from the abalone family. Wild paua are hard to come by because of tough quotas imposed to minimise the effects of over-fishing. "Your best chance is Logan Brown," we are told, and, sure enough, when we turn up at Wellington's most prestigious restaurant, we aren't disappointed. One bite of paua ravioli with lemon, butter and coriander, with the sweet richness of the meat coming clearly through the layers of lemon, and we're in heaven.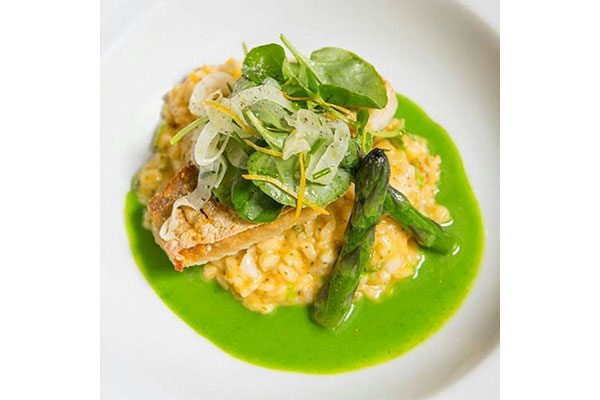 Wellington boasts a bunch of independent cafés and bars, all feeling super-cool and centred around the bohemian Cuba Street. At Floriditas we have a perfect New York-style cheesecake and a very good brownie, alongside a superb flat white, then move on to another über-stylish establishment, Matterhorn, a spacious bar that's been around since the 1960s. Their famous Martini is made with juice from the feijoa, the Kiwi guava, and New Zealand's 42Below vodka.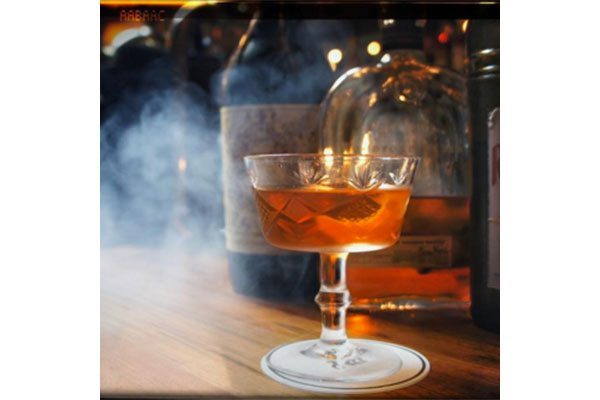 Marlborough country is wine country
A short flight from Wellington to the northern tip of the South Island lands us in the small town of Blenheim, in the heart of the Marlborough region, where the Sauvignon Blanc grape reigns supreme.
Wine means everything to people here and vineyards nestle in the folds of the hills and mountains, blanketing the region in serried rows of green grapevines. The famous Herzog Winery is a 400-year-old family business that was relocated from Switzerland to Marlborough in the mid-1990s. The excellent vineyard and fantastic restaurant run by Hans and Therese Herzog offer resounding proof that European-style, world-class wine and food can be produced as far away from Europe as you can possibly get. At the nearby Seresin Estate, the grapes are biodynamically grown and organically produced – the wines have near-mythical status. The owner, cinematographer Michael Seresin, is obsessed with making wine with minimal mechanical intervention and the tiniest environmental impact. I can testify to the purity and beauty of their wines.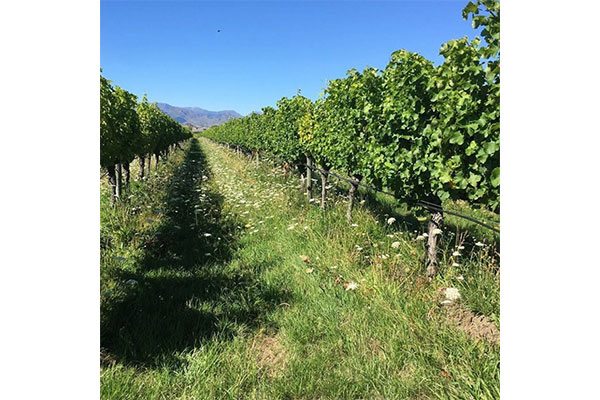 After spending a couple of days in the Marlborough Sounds, a series of striking bays, little islands and peninsulas, accessible by boat or meandering roads, and probably the most beautiful place in the world to live in, we begrudgingly head south. Luckily, our drive along the west coast of the South Island continues to offer breathtaking views of the Tasman Sea.
Journey's end
In the south-western corner of the south island, home to Mount Aspiring and Fiordland National Parks, we encounter the most dramatic examples of New Zealand scenery for which the country has become so famous: snowy alpine mountains, crystal-clear rivers and breath-stopping sea inlets towered over by rocky mountains 1,500m high, covered in lush rainforest that clings to the cliffs against all the odds.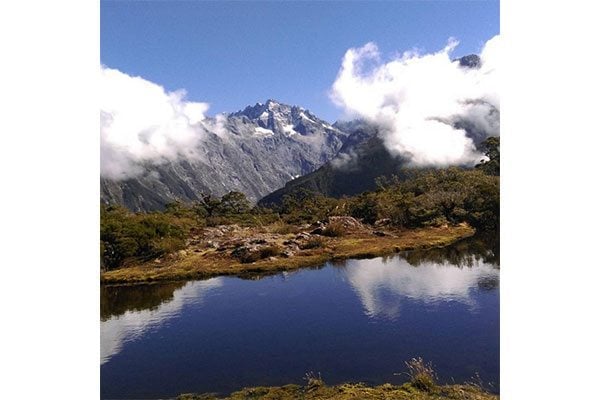 With this pinnacle of outstanding natural beauty as our backdrop, we end our New Zealand journey with a culinary bang. It's in idyllic little Arrowtown, a sleepy, outrageously picturesque place north of Queenstown, in the Otago region. Busloads of tourists arrive daily, giving it a slightly Disney-esque feel, but once they've gone the place is charming.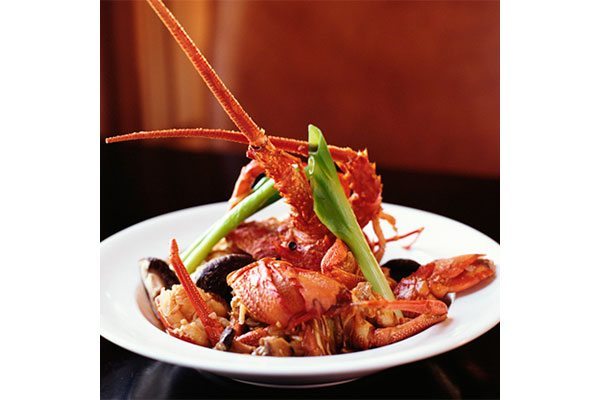 Here is where we meet Pete Gawron and Mel Hill, owners of the excellent Saffron restaurant. From the tiniest kitchen imaginable, they serve complex dishes such as fillet of wild tahr (a kind of goat) with game jus and pickled cromwell cherries. Pete and Mel came to Arrowtown in the late 1990s and put this tiny place on the food map, creating a little culinary heaven (they also run the more casual Pesto and The Blue Door bar). The food they create uses an array of foraged and local produce – snowberries, various mushrooms, crab apples, manuka honey, merino lamb, pheasants and herbs – yet it's global in scope and ambition. The fusion of Asian and Western cuisines, which New Zealand chefs do so well, is executed here with great skill. Saffron perfectly echoes the Kiwi character – a confident, pioneering spirit, a sense of pride and determination despite distance and isolation, mixed with sincerity, openness and affection. True magic."
Written by Yotam Ottolenghi, for delicious. magazine, in 2011.
Subscribe to our magazine
Subscribe to delicious. magazine for HALF PRICE
Subscribe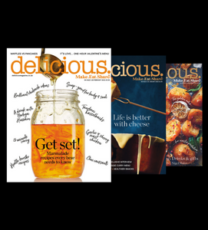 Join our newsletter
Packed with menu ideas, recipes, latest competitions and more...