Cookery class review: Arabica's Lebanese Mezze Masterclass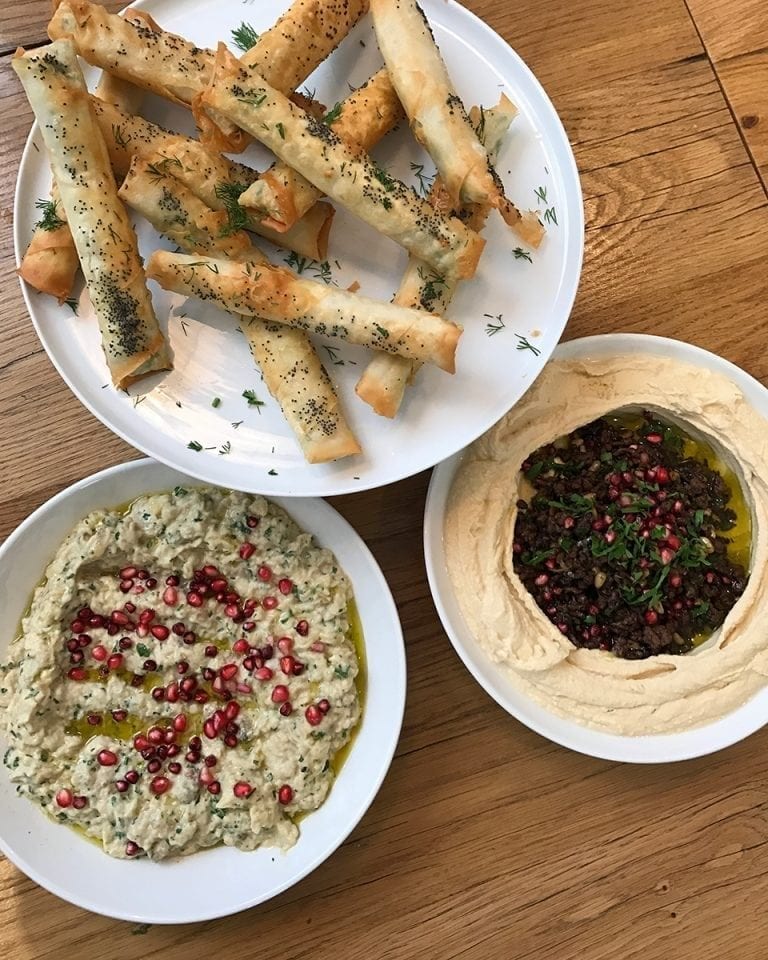 The course: Lebanese Mezze Masterclass, all classes are £115 with lunch included and recipes to take home
Where: Arabica, Borough Market, London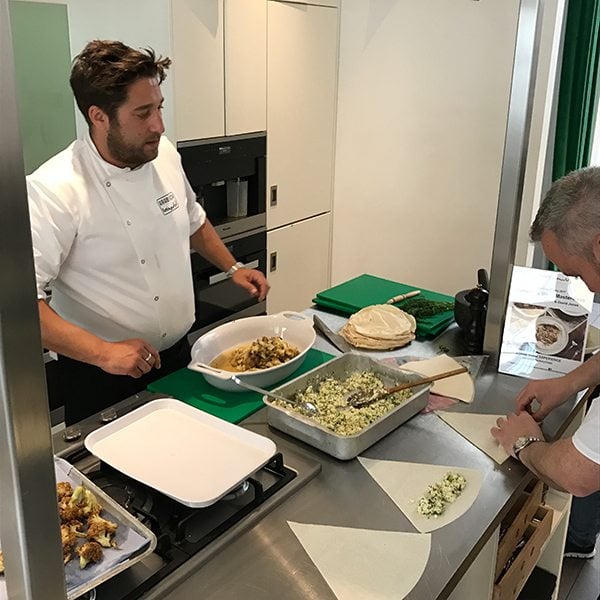 What it's like:
Arabica Bar and Kitchen – a small Middle Eastern restaurant nestled amongst the stalls at Borough Market – is much-loved in the delicious. office. Their houmous is unrivalled and their charred chicken wraps are my favourite lunchtime treat. I went along to their Lebanese Mezze Masterclass, with just seven other people, to learn the secrets behind Arabica's brilliant food.
The class started at 9.30am with a wonderful breakfast of freshly-baked za'atar flatbreads served with labneh, cucumber, fresh mint and Turkish coffee. Chef, and founder, James Walters and his executive chef David Jones were our teachers for the day. Once we'd finished eating, they took us on a whistle-stop tour of Borough Market to pick up ingredients. At that time of the morning the market was just starting to come to life – there was a fantastic atmosphere to the start the day.
James introduced us to producers and shared his restaurant tips on getting the best quality ingredients – at Rhug Estate he advised using their organic salt marsh lamb mince because of the high fat content, which gives the best flavour. I loved trying produce as we walked around the market, the raw milk from Hook & Son was wonderfully creamy and we tasted pine berries (white strawberries) at Chegworth Valley.
We took our ingredients to The Cookhouse, a small private kitchen overlooking the market, where the real cooking began…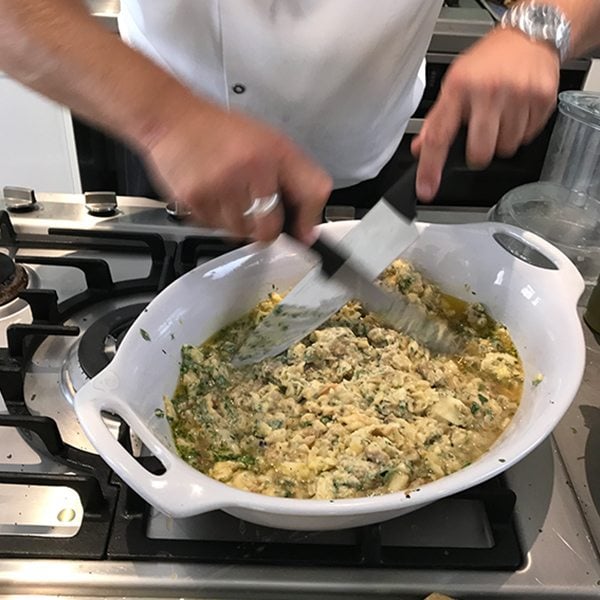 What I learnt:
The class covers classic mezze recipes which change depending on what's in season. We made baba ghanoush (smoky charred aubergine and garlic dip), cheese and spinach bourek (golden, crunchy filo pastries), houmous topped with spiced lamb and pine nuts, Egyptian rice with fried cauliflower and labneh and herby fattoush salad with toasted pitta croutons.
Instead of working on one dish at a time, we worked as a group to complete the whole menu whilst James and David showed us each step. We moved around, giving everyone a chance to make all the dishes. I really enjoyed the fun, fast-paced atmosphere – it gave me a real taste of a working restaurant kitchen.
I picked up plenty of helpful tips throughout the day including how to perfectly steam rice using the 'mother-in-law method', by wrapping the pot lid in a tea towel to prevent steam from leaking out and the best way to mix baba ghanoush, with two very sharp knives – this keeps the chunky texture whilst combining the delicious ingredients.
My favourite tip from the day was how to achieve the silky, smooth houmous which Arabica is known for. It's all about high quality tahini and chickpeas in a glass jar; these are soft and have fantastic flavour, I couldn't believe the difference from the bullet-hard chickpeas I usually buy in tins.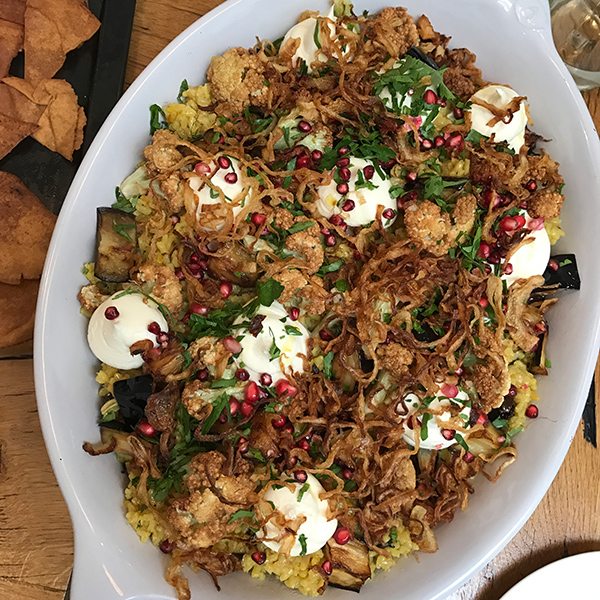 The verdict:
I loved seeing behind-the-scenes of one of my favourite restaurants and would really recommend this class to anyone who enjoys Middle Eastern food or wants to learn more about Borough Market. As the mezze masterclass starts with the basics, I think this would be the best class for those new to Middle Eastern cuisine, although the skills you learn from James and David means this class would be valuable to skilled cooks too.
The best bit of the day had to be the fantastic lunch at the end, washed down with a chilled glass of Lebanese wine. Luckily we had made so much food I even had some to take home for dinner – the spinach bourek didn't last long, I ate that on the tube journey. I left feeling happy, full and excited to recreate the dishes in my own kitchen.
Due to popular demand, Arabica have now extended their cookery classes to continue until Christmas. You can see all the classes and dates here.
Subscribe to our magazine
Subscribe to delicious. magazine for HALF PRICE
Subscribe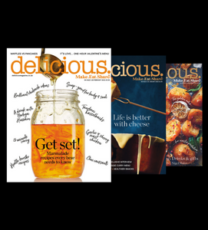 Join our newsletter
Packed with menu ideas, recipes, latest competitions and more...