11 make-ahead dinner recipes you can prep in the morning and eat tonight
Make dinner the meal you look forward to the most with these flavour-packed make-ahead dinner recipes. From marvellous marinades for meat and fish to gorgeous slow-cooked dishes you can make and forget about until dinner time. All they require is a little bit of preparation in the morning – then you're free to get on with your day!
Discover our reliable ragù recipe, these popular chilli-marinated kebabs, our ultimate lasagne and more.
We realise these recipes are all pretty meaty, so let one of our vegetarian casserole recipes simmer instead, if you're after something meat-free.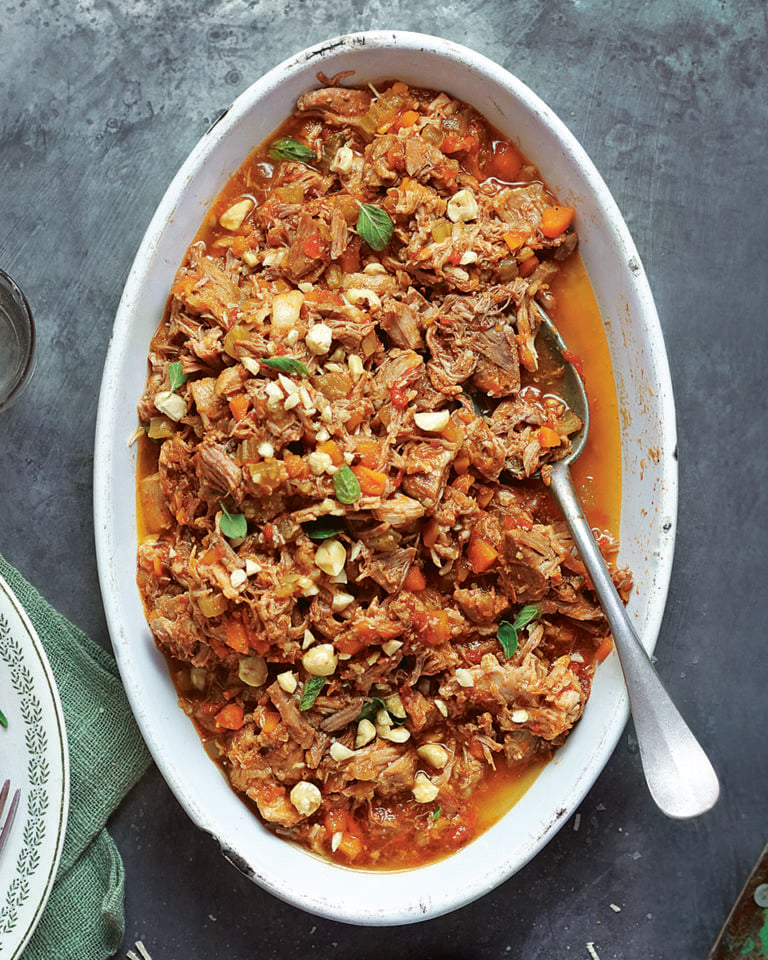 Chargrilled chicken tikka with spicy yogurt
We recommend marinating the chicken in this tikka-style dish for at least three hours before cooking. Better yet, coat the chicken in the marinade ingredients in the morning, then leave in the fridge for all of the flavours to infuse throughout the day. It only takes a few minutes and dinner is guaranteed to taste fantastic.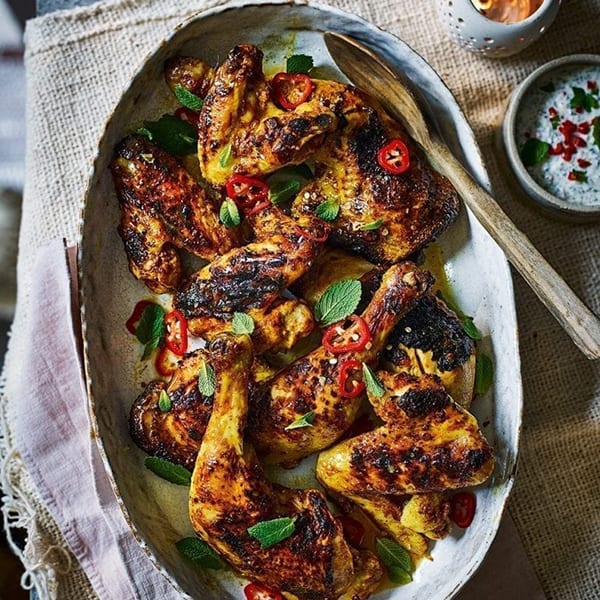 Slow-cooker chicken cacciatore
This classic French recipe for chicken cacciatore is designed to be made in a slow-cooker, so dust yours off and give it a go! It doesn't require many ingredients either, just a smidgen of preparation and patience.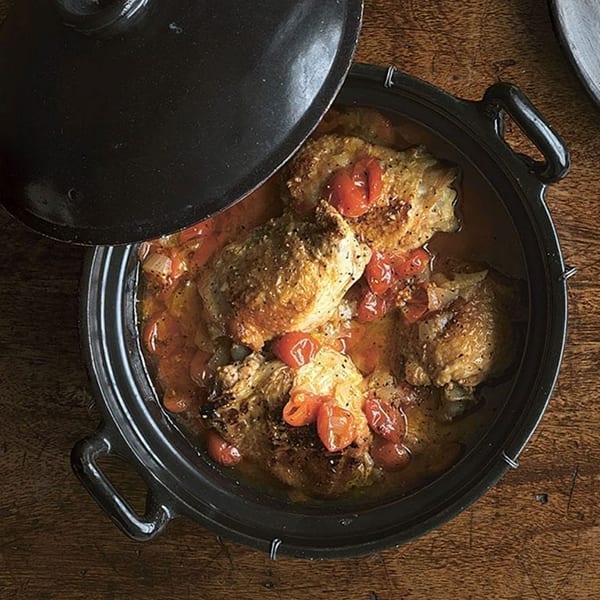 Chilli pork ragu with parmesan polenta
This is one of those can-I-have-thirds recipes and you won't believe just how easy it is to make. Simply simmer pork shoulder in stock, wine and vegetables for two hours before shredding, then serve it up with buttery, parmesan polenta for an indulgent dinner.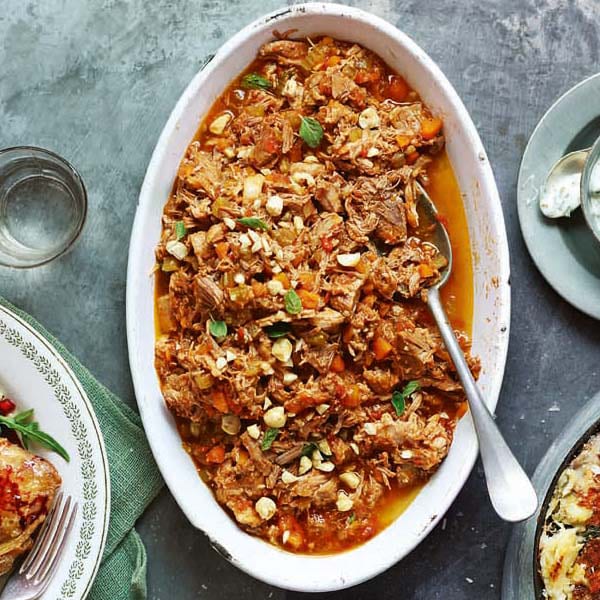 Rustle up a ragù following these two easy steps, then leave to simmer away throughout the morning. The final result? A rich, thick and tender beef sauce that you could serve with anything from pasta to jackets to polenta or rice. Or, layer it up in an epic lasagne – there are so many possibilities.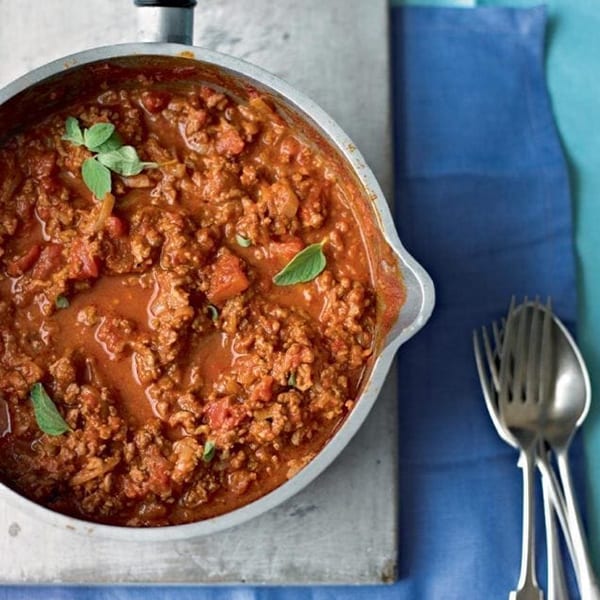 Chilli-marinated chicken kebabs with shallot and chickpea salad
Aleppo chilli flakes have a mild, earthy and almost fruity flavour that work well as a flavour-enhancer in numerous dishes. Here, we've paired them with yoghurt, garlic and lemon in a flavour-busting marinade, without having to use an excessive number of ingredients.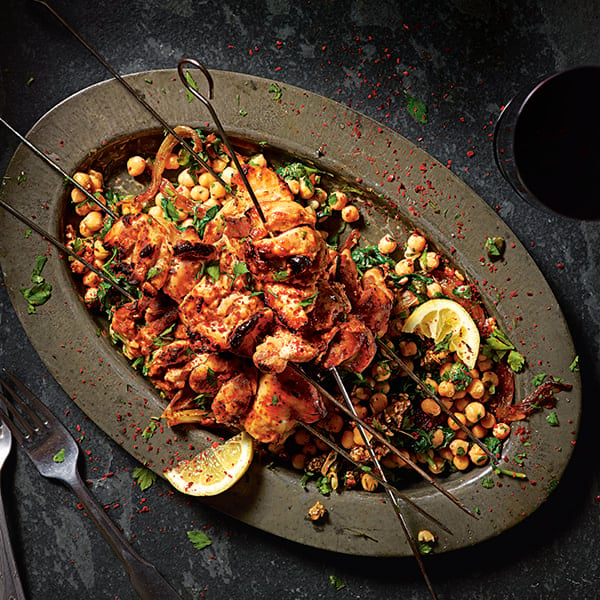 Cheat's tandoori chicken with cucumber rice salad
Our super easy tandoori chicken recipe is all about maximising flavour using a few, everyday ingredients. Leave the chicken to marinate in the yogurt, curry paste and crushed garlic (that's it – just three ingredients!) all day before cooking under a hot grill for 10 minutes.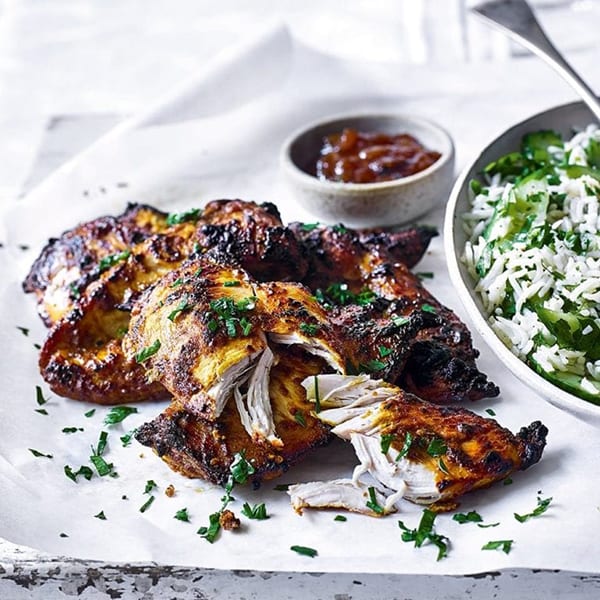 We often turn to a classic slow-cooked beef stew on lazy Sundays. It simmers away slowly for 4-5 hours while you get on with your day, and fills your kitchen with tempting aromas.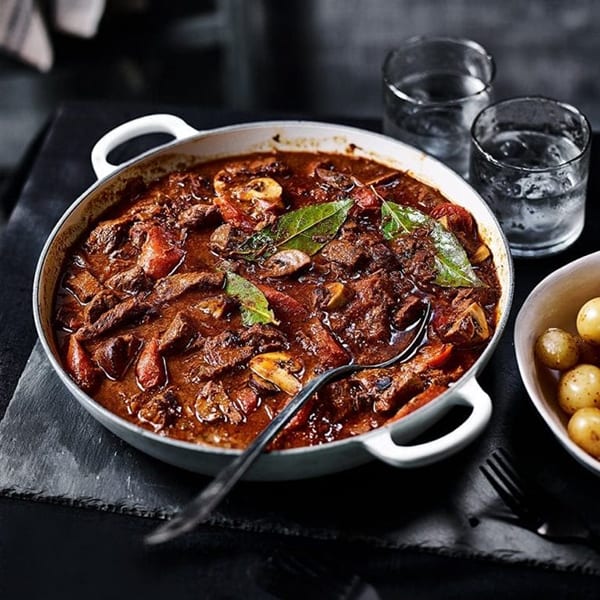 The great thing about a lasagne is you can make and assemble all the elements hours before, then simply bung it in the oven when you're ready to eat.
And we've got plenty more lasagne recipes for you to choose from. You couldn't ask us to choose a favourite, but we've managed to narrow down 15 of our best-ever lasagne recipes – take your pick.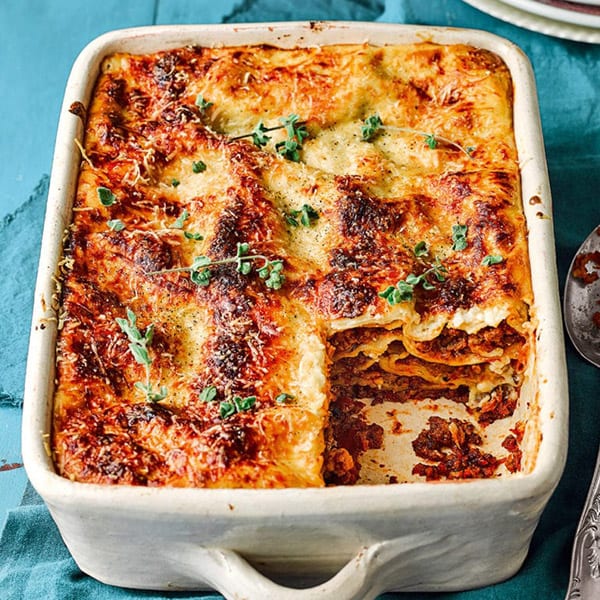 It's not just meat that you can marinate!  Give this technique a go with fish too. Here, we've taken a simple piece of salmon and marinated it in horseradish, dill, mustard and beetroot to impart a gorgeous pink colour.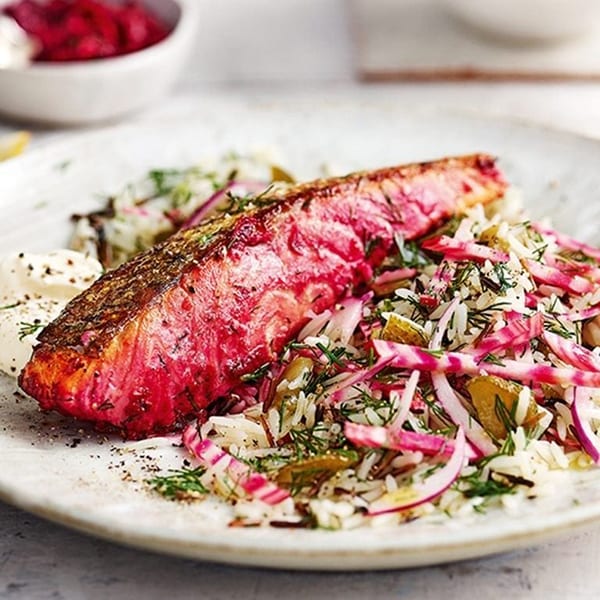 Jerk chicken with coconut rice
If you're going to take the time to make your own jerk marinade, you really ought to let it do its thing for as long as possible.  Make the marinade by whizzing all the ingredients in a blender, then toss with the chicken to let all the flavours infuse. You could just serve the cooked chicken with plain rice and peas – but where's the fun in that! Try our sticky coconut rice and zingy pineapple salsa – it's a game-changing combination.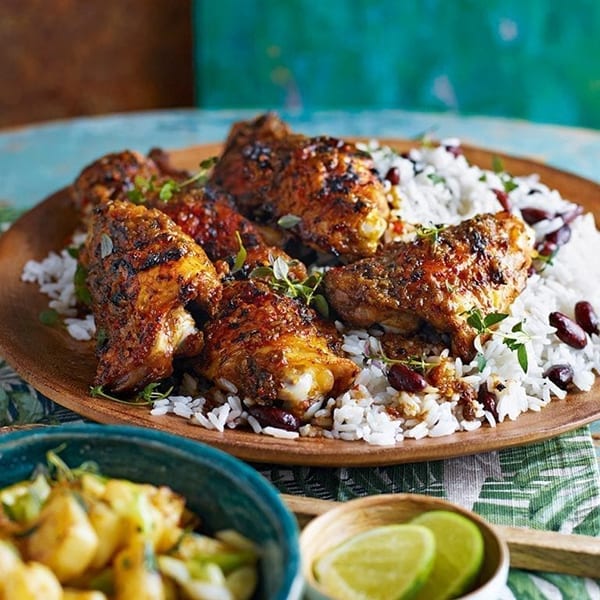 One of the best things to ever come out of a slow-cooker has got to be pulled pork. The yielding, pull-apart meat is so mouth-wateringly good that we'd happily wait all day for it. It's incredible simply piled into fluffy baps (with lots of apple sauce of course) but why not opt for something a little different and try it loaded over nachos with cheese and a zingy pineapple salsa?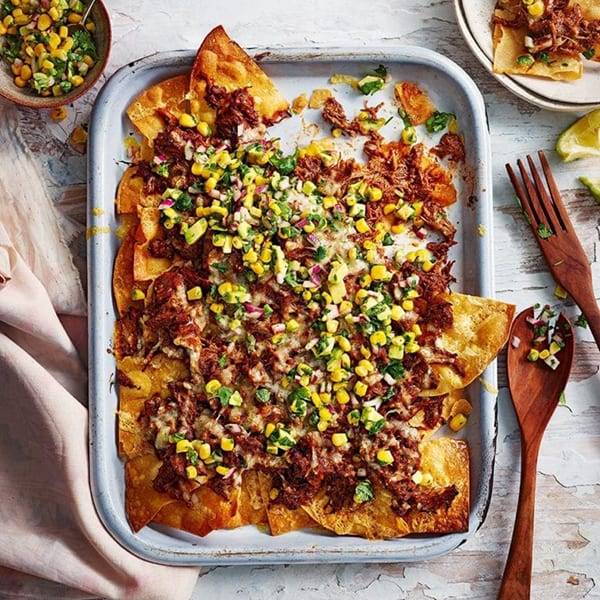 Be super organised and check out our make-ahead dessert recipes too.
Subscribe to our magazine
Subscribe to delicious. magazine for HALF PRICE
Subscribe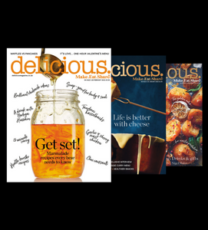 Join our newsletter
Packed with menu ideas, recipes, latest competitions and more...