Online directory: best UK tea brands
Can't get to the shops? Or looking to expand your tea horizon? Take a look at our online tea directory, featuring some of the best tea brands in the UK, and order them straight to your door!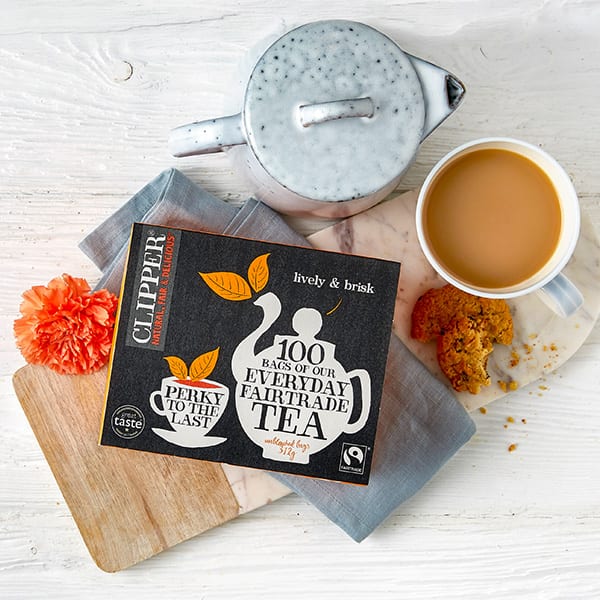 The UK's appreciation for tea shows no bounds. According to recent research collected by The Grocer, three quarters of consumers enjoy a cup of tea at least once a day, with black tea remaining the most popular drunk across all age groups.
It doesn't look like we're going to kick our tea-drinking habits anytime soon, so we've pulled together some of the best UK tea brands to broaden your repertoire. While we're big fans of English breakfast, Earl Grey and even the occasional Rooibos, there are SO many more fantastic teas to try. Discover the best places for loose leaf teas, fruity teas, green teas, white teas and customizable options, too!
The best tea brands in the UK
1.ATTIC
All the Tea in China, or ATTIC for short, has given loose tea a makeover with super-stylish tobacco style packaging. Each tea pouch has a droll government warning-style caveat: Drinking tea calms you and those around you, and is complete with five Rizla-inspired make-your-own-tea-bags. Attic offers the gamut of Chinese teas, with around 20 varieties of black, white, green, jasmine, oolong and puerh, alongside the more familiar breakfast and Earl Grey. Just like loose tobacco, Attic loose tea pouches are sold in 50g packs.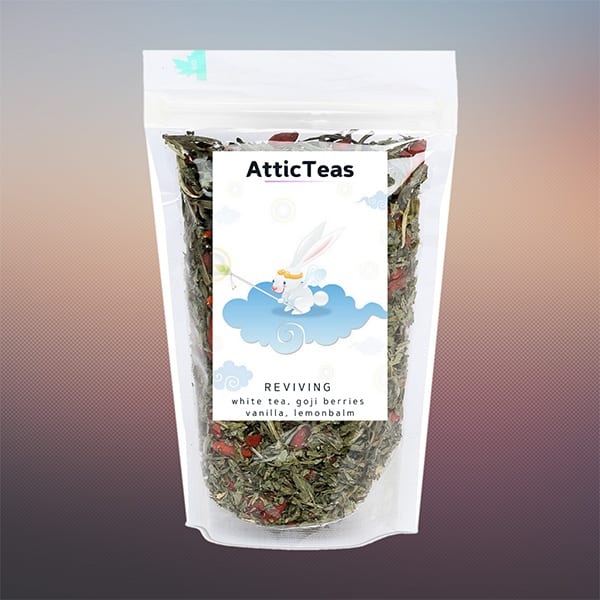 2. bellevue tea
bellevue tea has a range of five different varieties, with an emphasis on quality over quantity. Packaged in stylish boxes, with a handy 'string & tag' bag, the teas are carefully sourced from Sri Lanka, Kenya and South Africa. The company has linked up with Climate Care to offset the carbon emissions of its tea production.
All the classics are available: Breakfast, Rooibos, Ceylon, Earl Grey, and Sencha green tea, so you're bound to find a classic cuppa that'll hit the spot. For those who can't make up their minds, all five are available as a gift set. Visit the website to see if there's a stockist near you, or simply order tea online.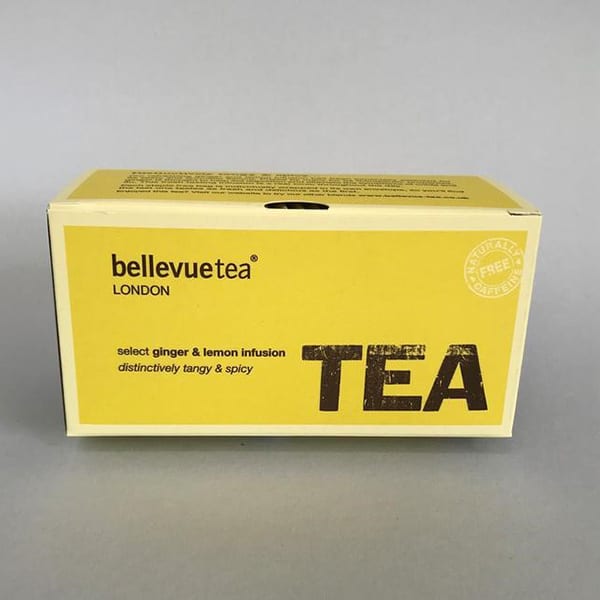 3. Blends for Friends
The quirky Blends for Friends was set up by master tea taster Alex Probyn to enable tea lovers to request customised loose leaf blends for themselves, or as a gift. You fill out a form on the website detailing the recipient(s) and their age, job, hobbies, traits, tea preferences and more, and Alex creates unique teas and herbal infusions from teas sourced from estates around the world. The bespoke teas come in personalised tins with the recipe and how it reflects the receiver. You can re-order your blend, order a year-long custom tea gift and accessorise your Blends for Friends experience with a stainless steel infuser and 'My blend' teacup and saucer, all available online.
4. Charbrew
Set up by entrepreneurial university graduate, Adam Soliman, in 2009, Charbrew is a specialist tea brand selling fine teas with a distinctive taste. The fruit teas are particularly refreshing, containing real pieces of dried fruit. We're partial to the thirst-quenching Tropical rooibos tea, with its mouthwatering aroma of pineapple; the Strawberries and cream is made with real pieces of strawberry and vanilla and perfect for summer, while the wild leaf tea has numerous health benefits. The gauze pyramid bags are biodegradable and allow you to see the colourful ingredients.
5. Choi Time
Choi Time's award-winning collection of loose leaf Chinese teas are a visual, flavourful delight. Founder Melissa Choi has developed a range of bulbs, pearls and leaves that unfurl and blossom in front of your eyes as the tea brews. The collection, inspired by Choi's Chinese heritage, includes Jasmine pearls, Damask rose buds and Chrysanthemum flower. The dramatic giant flowering tea bulbs are hand-picked from the finest white needle green tea leaves, naturally scented with jasmine blossoms and individually hand-woven with an exotic flower.
Choi's teas are somewhat elite in the tea world; you'll find them at Harrods and in various private members bars across London. The online tea shop sells gift sets, glassware and individual bags of each tea.
Clipper Teas is dedicated to producing an ethical product of the highest quality – no surprise, then, that Clipper is involved with the Fairtrade Foundation.
Clipper offers a popular Everyday variety, as well as classic teas like English Breakfast, and Assam, speciality infusions such as Dandelion and Nettle, and Peppermint, plus white and green teas in a variety of flavours. You can order Clipper tea products online, and the teas are widely available from retailers nationwide.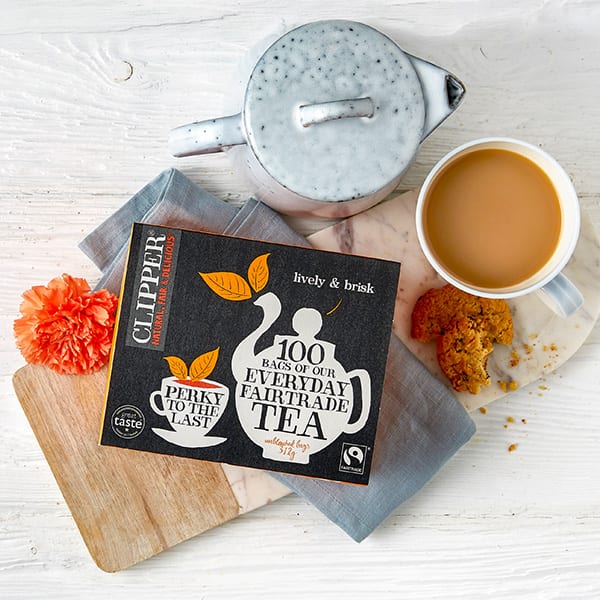 7. Canton Tea Co
Fine China tea specialist, the Canton Tea Co, has been importing small batches of top quality tea direct from suppliers in China and Taiwan since 2007. The whole leaf teas are fairly traded and sealed in foil pouches to maintain freshness. The range includes white, jasmine, red and green teas. The boxed oolong tea, called Iron Buddha, has a beautiful aroma and slightly savoury flavour. The range also includes the rare Puerh Tea, bought either raw or cooked as a compact tea leaf cake. Six of the teas won a 2009 Great Taste Award from the Guild of Fine Food. All teas are available online, as well as tea infusers, pots and cups to enhance the authentic experience.
8. Fortnum & Mason
The world-famous department store in London's Piccadilly sells a huge amount of the finest produce, and its tea certainly deserve a mention.
There's an impressive range of loose leaf teas and tea bags available, including classic varieties such as Earl Grey and Ceylon, and more unusual cuppas like Smoky Earl Grey, and Black Tea with Strawberry. Fortnum & Mason is also renowned for its own blends, including the famous Piccadilly and Royal blends, and stock exquisite gifts, ideal for the tea lover in your life, including a branded cosy and decorative caddies. Teas can be ordered online as well as in the store itself.
This Brockley-based tea brand prides themselves on doing things properly. From sourcing the highest-quality teas from around the world to brewing every cup with precision so as to bring out the best flavour, the art of doing things 'good and proper' is at the heart of everything they do. We're all for it – and this ethos is reflected in the look and flavour of their teas.
They offer (fully compostable) teabags in a range of classic blends – think English breakfast, Earl Grey, Rooibos and their famed Brockley breakfast – which is our favourite) along with a more exotic range of loose leaf options. Plus, their stylish and modern packaging makes them a wonderful gift for any tea-lover. Head over to their website to find tips on how to make the perfect brew!
10. Hari
One for the yoga lovers, Hari Tea launched in 2009 with a range of luxury organic teas based on Ayurvedic traditions. Founders Hari Singh Munoz and Guru Jagat Singh Khalsa are both committed practitioners of the modern Yogic lifestyle and developed herbal, spice and tea blends for the range of eleven teas.  Each tea features a meditative component to support one of four identified states – mental, spiritual, inspirational and physical. Unique blends include Inner Flow with green tea, cool mint and hot chilli, and Heart Center Calm with linden flower, chamomile and ginger. A great choice for the yoga lover in your life.
11. Heath & Heather
Heath and Heather are herb specialists, blending fruit and herbal infusions that are free from artificial ingredients. The affordable products range from those with antioxidant properties such as green teas, to relaxing infusions such as Camomile, and Night Time. H&H produces organic teas, including Peppermint and Nettle varieties, and the Wellbeing range includes Rosehip, and Lemon and Ginger infusions. Perfect if you're in the mood for a calming cuppa. Heath & Heather teas are available in stores and online.
12. My Cup of Tea
My Cup of Tea supply a diverse range of teas within four main categories: Green, Black, Herbal and Fruit. You can get the tea in bags, or loose in caddies. Popular ranges include classic Breakfast, Mint Green Tea, and Wild Berry tea. If you know a child who is fond of a brew, this is the tea company for you. My Cup of Tea produce a Strawberry Cream tea for kids which is caffeine free and made with natural ingredients. It might prove popular with the adults too.
You can buy the teas online or in John Lewis stores, plus selected Whole Foods Markets and delis in London. For the full list of stockists, click here.
13. Teabox
Teabox are a company that understand the cultural and environmental importance of tea. Through responsible sourcing and taking careful steps to combat the 4 enemies of tea; heat, oxygen, moisture and light, Teabox aim to bring you the freshest tea you've ever tasted. You can shop a wide range of loose leaf teas online by region, tea type, season or popular estate, which really gives you a sense of where your tea is coming from. As well as some stylish tea accessories you can also buy a monthly subscription, which chooses teas for you using your answers in a short quiz.
14. Tea forté
Tea forté is truly the gourmet's choice of tea. As well as traditional varieties of tea, there's an impressive range of exotic options, including blends for iced tea, and cocktails (flavour fusions for making special party drinks). There are numerous flavours within the different categories of teas; for example, the black tea range offers Vienna Cinnamon, Orchid Vanilla, and Sweet Orange Spice, to name a few.
Tea forté not only offers high-end teas, beautifully packaged, you can also buy exquisite accessories, such as teapots, glasses and infusers; we love the individual loose tea infusers. Well worth a look.
15. teapigs
Perhaps the coolest name in teas, teapigs have an incredible range of funky flavours. As well as classics such as English Breakfast and Darjeeling Earl Grey, you can pick up exciting varieties like Chilli Chai, Popcorn, and Chocolate Flake.
To make the most of these flavours, teapigs use the whole tea leaf to produce a superior flavour. The whole leaves come in 'tea temples', a huge mesh purse which allows the leaves to move around and infuse properly without the need for a kettle. teapigs also produce a range of gadgets to help you enjoy your tea to the fullest, from mugs and flasks, to classic teapots. To find your nearest local stockist, click here or order your favourite tea online.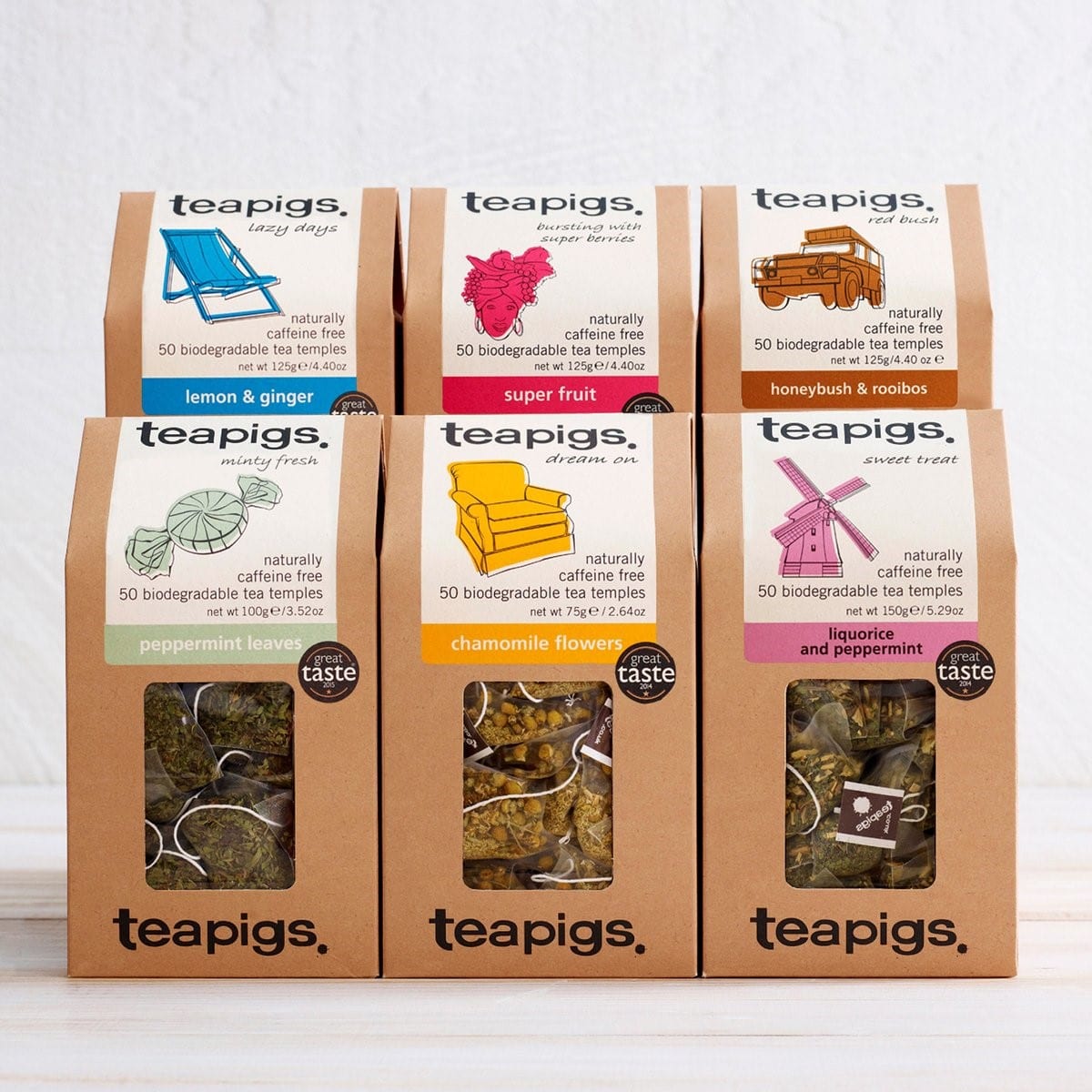 16. The Rare Tea Company
Founder Henrietta Lovell personally sources The Rare Tea Company's precious teas. From small mountain gardens with centuries of tradition these teas are hand crafted by skilled artisans who take fierce pride in what they do. They are the antithesis of modern industrial blends. The Rare Tea Co. teas are served at some of Britain's finest restaurants including The Fat Duck and available to everyone at the website and selected Waitrose.
17. The UK Loose Leaf Tea Company
Find your favourite from a wide range of black, green, white and red teas – all sold in sealed loose-leaf pouches to keep your tea fresh. You can also choose from a selection of flavoured teas and organic teas, as well as sugar crystals, teapots, strainers and infusers, matcha whisks, spoons and holders, drinking chocolate and coffee beans.
18. Tip Top Tea
Tip Top Teas started out as a speciality loose leaf tea merchant in Bristol two years ago, but has since expanded and moved to a London HQ. The company has ethical values, and try to keep food miles to a minimum when importing the exotic products.
Speciality teas include the enigmatically-named Earl Grey Bluestar, Blood Orange black tea, Cloud Mist green tea, and White Monkey – this is the place to go if you're looking for something a little bit different. Tip Top also stock cool accessories, like Japanese kettles, bamboo tea strainers, and Tpods – little pots perfect for two cups. You will come across Tip Top Teas in a variety of outlets, from local cafés to top restaurants, but you can also order online.
19. TWG Tea
Proclaiming themselves as the 'finest teas of the world', TWG was launched in Harrods prior to Christmas 2009, having been previously based in Singapore. Aimed at tea drinkers who are after something luxurious, TWG has a range of teas sourced from around the world, available in loose leaf or tea bag varieties. Classic teas like Darjeeling sit alongside less well know varieties, such as the exotic Nilgiri. TWG Teas are currently only available in Harrods in the UK.T: 020 7730 1234.
Subscribe to our magazine
Subscribe to delicious. magazine for HALF PRICE
Subscribe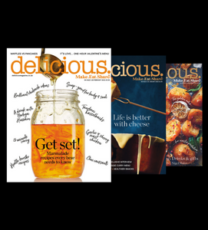 Join our newsletter
Packed with menu ideas, recipes, latest competitions and more...