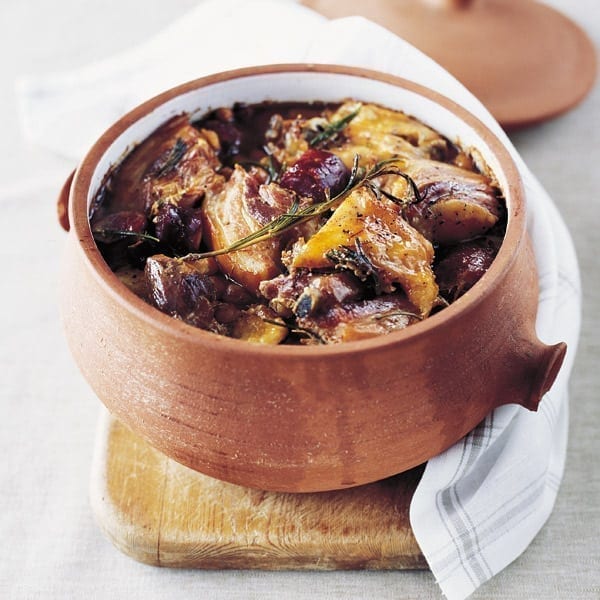 Serves 6

Chickpeas need soaking the night before. Then it's 30 minutes to put together, plus 4-6 hours cooking
Cocido is a traditional chickpea-based stew from Spain. Our recipe is made with chicken, chorizo and pork belly – making a hearty casserole that's slow-cooked to perfection.
delicious. tips
Put the chickpeas on to soak before you go to bed. Prepare it all and get it into the oven as early as possible then you'll have plenty of time to go for a walk, read the papers or call in at the pub, safe in the knowledge that your lunch will be waiting for you when you get back.

Traditionally, cocido is cooked in earthenware pots but a large casserole dish or roasting tin, very well sealed with foil – you don't want any steam to escape – will also do.

This is the national lunchtime dish of Spain. It has many variations though it always contains chickpeas, chicken and pork.