Dried beans and pulses: how to spot, store, soak and cook them
Using dried beans and pulses is a cost-effective way to get tasty and nutritious meals onto your kitchen table. Find out how to make the best of these storecupboard staples here.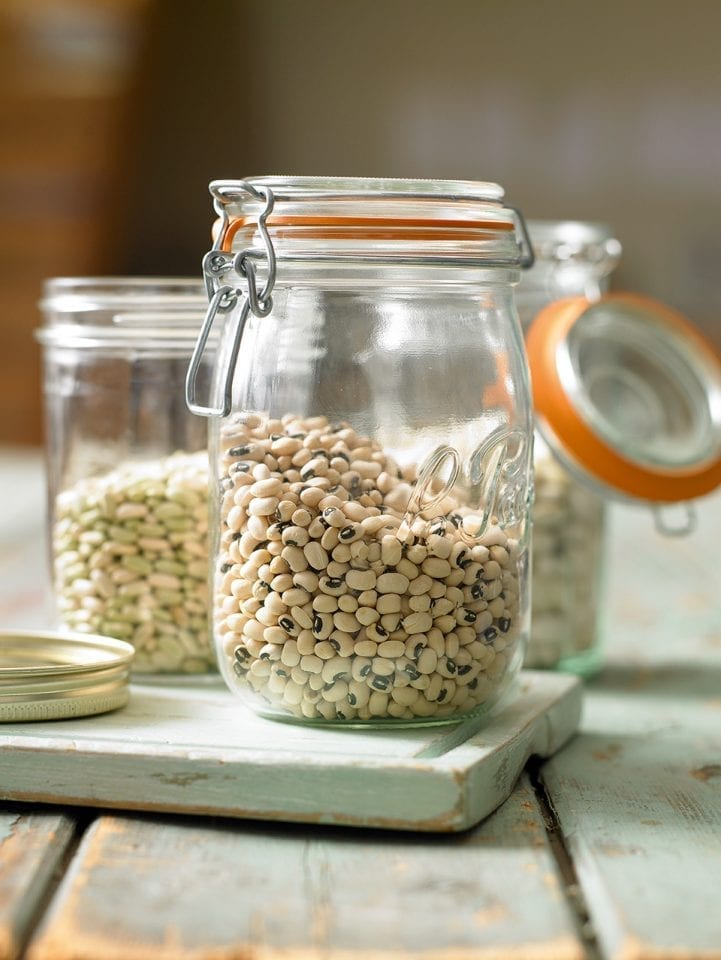 What type of beans are there?
Flageolet beans
 – these are small pastel-green beans that are traditionally served with lamb, mint and cream.

Use up flageolet beans in this slow-cooked crispy lamb recipe.

Borlotti beans – grown in Italy, these pretty beans are pale beige with red marbled veins. Use them up in stews and casseroles.

Use up your borlotti beans in our quick braised sausages with borlotti beans recipe.

Haricot beans – small, squat, pale and creamy beans – the classic baked bean.

Use up your haricot beans in our chicken, pancetta and bean stew.

Butter beans – plump and creamy white, these beans are full of meaty, mealy flavour.

Try putting butter beans into this deliciously creamy chowder recipe.

Kidney beans – these have a toxin in them, so never use the soaking water for cooking.
 Chickpeas – popular in Moroccan cooking, these have a lovely nutty flavour. You'll find them in stews, casseroles and even brunch dishes.
Black turtle beans – shiny, ebony black and kidney shaped; you can swap them for kidney beans.

Pinto beans – pretty coloured beans with thin red veins – think refried beans.

Cannellini beans – similar to haricot, these pale beans are a staple in Italian cookery.

Black eye beans – pale, kidney-shaped beans with black eyes, often used in Caribbean food.
Storing and cooking beans
Store beans at room temperature in a glass or plastic container with a tight-fitting lid. They will keep for 6-9 months, but they do toughen a little over time, so the longer you keep them, the longer you will have to cook them.
After soaking the beans, drain the water, place the beans in a saucepan and cover with fresh cold water, adding flavourings such as onion, garlic and fresh herbs – no salt though at this stage as it toughens the skins. Cook the beans for between 45 minutes and couple of hours, depending on their size. Once they're cooked, season well to taste.
Soaking beans
As a rule of thumb, the bigger the bean, the longer the soaking and cooking time. The process of soaking simply softens the skin and stops splitting during cooking. There are two methods of soaking: long-soaking, which takes time but requires little effort, and quick-soaking – perfect for when you want to cook the beans within a couple of hours.
For long-soaking, soak the beans in a bowl of water at room temperature, overnight or for 8-10 hours. Never soak for longer than 12 hours, or the beans will lose their texture and flavour. For dinner, start soaking in the morning; for lunch, start soaking the night before.
Quick-soaking rehydrates beans in little more than an hour. Put the beans in a pan of water, bring to the boil and simmer for 2 minutes. Take off the heat, cover and stand for 1 hour. At the end of the hour, discard the water and cook the beans as per your recipe.
Dried bean and pulses recipes
Chickpea, goat's cheese and rocket salad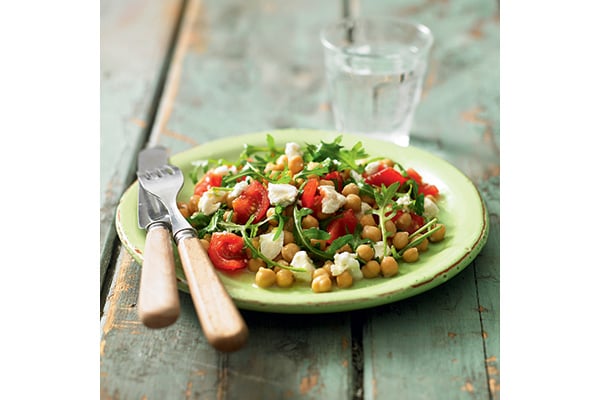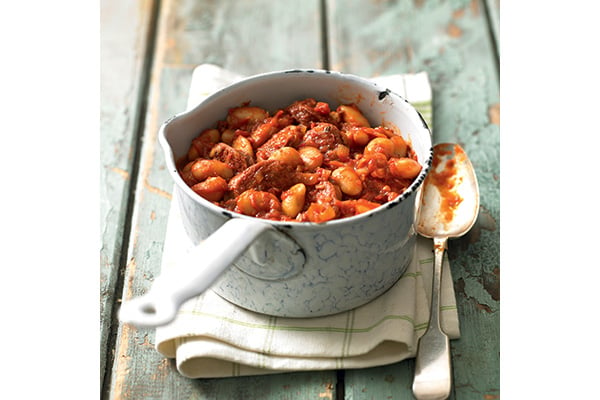 Two-bean soup with fresh pesto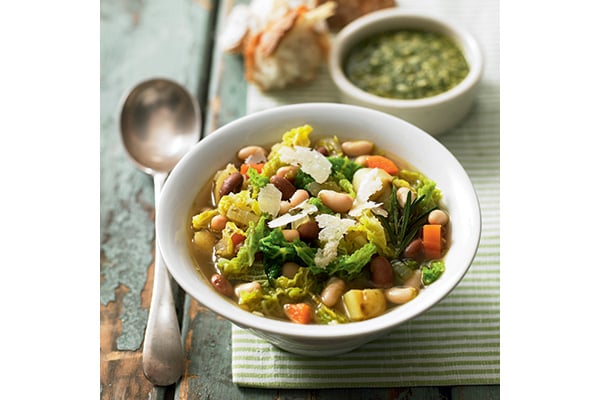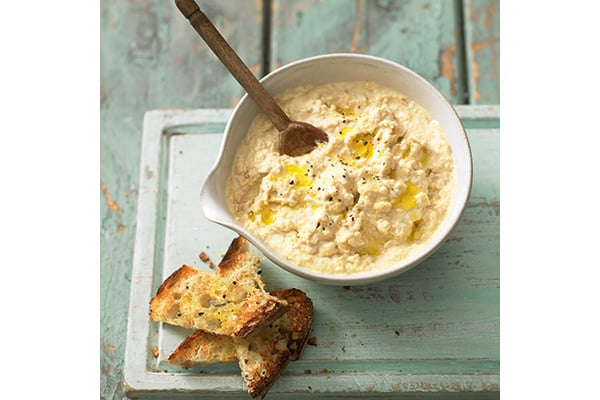 Subscribe to our magazine
Subscribe to delicious. magazine for HALF PRICE
Subscribe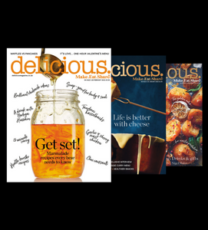 Join our newsletter
Packed with menu ideas, recipes, latest competitions and more...