15 recipe ideas for the 5:2 diet
The delicious. ethos is about eating a rounded, balanced diet, complemented by exercise – which allows for the occasional sweet treat. In other words, we're into a celebration of great food, rather than denial and fads.
When you need to lose weight, though, the key is to do it in the most healthy, balanced way possible. Scores of you have been asking us for recipes suitable for the fasting days on the 5:2 diet, so we've gathered together a collection from our archive, all of which come in under 300kcals per serving.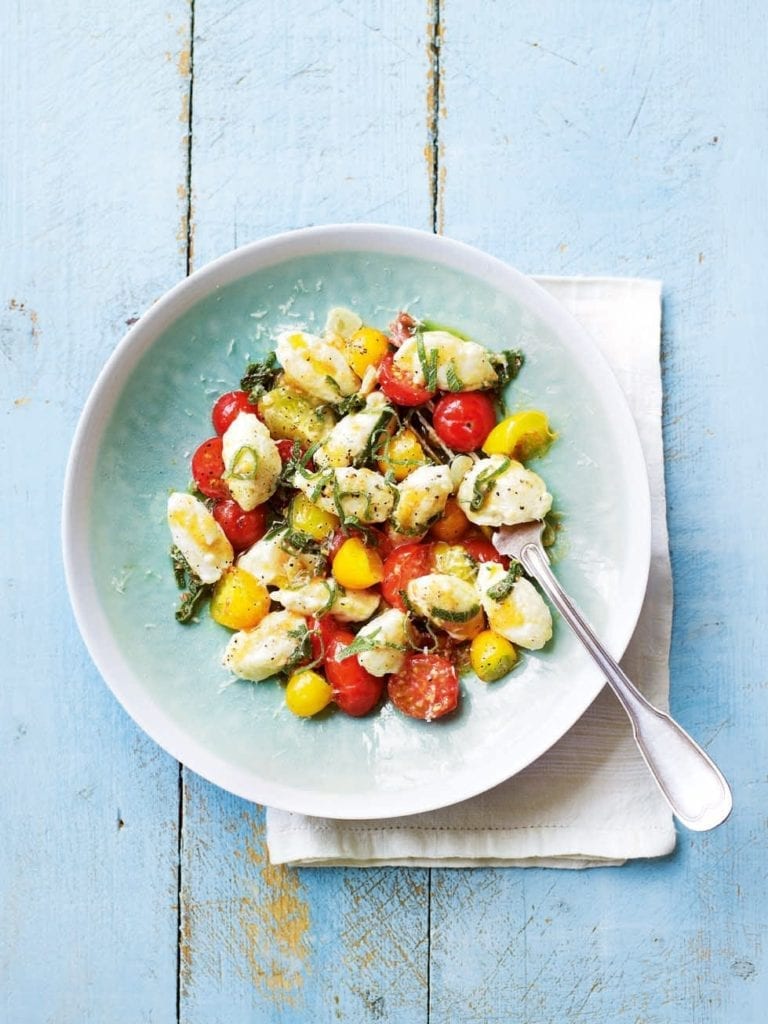 Here you'll find breakfast and dinner ideas that are filling, nutritious and, of course, packed with the flavour you'd expect from our recipes. Enjoy…
Breakfast
1.  Low sugar coconut granola, 106kcals per 25g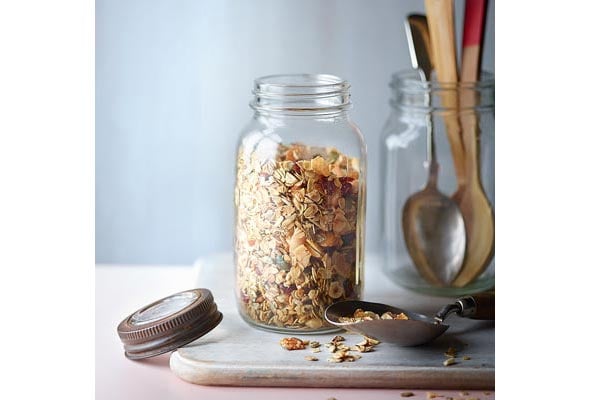 2. Carrot, spinach and pumpkin seed muffins, 129kcals per muffin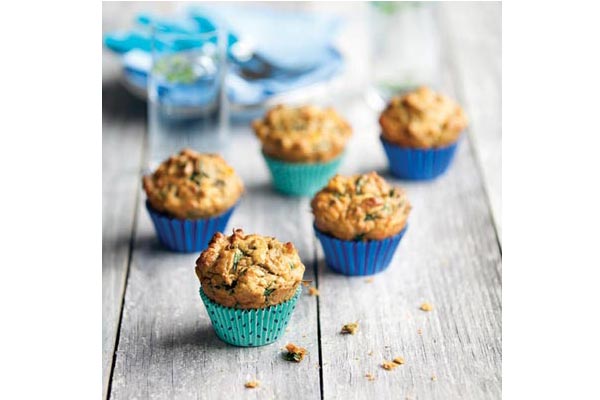 3. Garlic mushrooms on toast, 243kcals per serving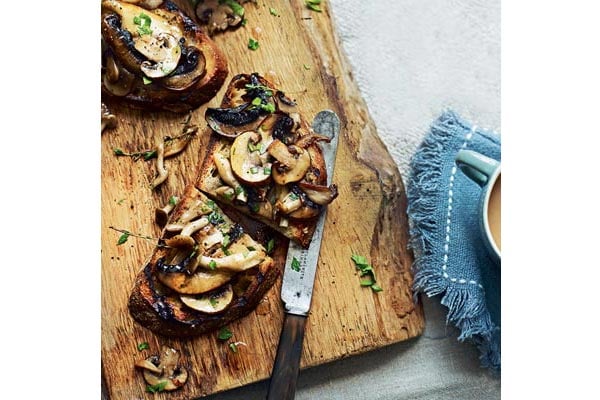 4. Oat smoothie recipe, 217kcals per serving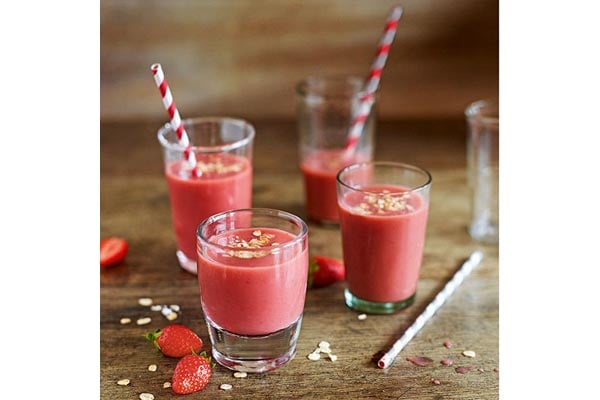 5. Smoked salmon and dill drop scones with lemon crème fraîche, 201kcals per serving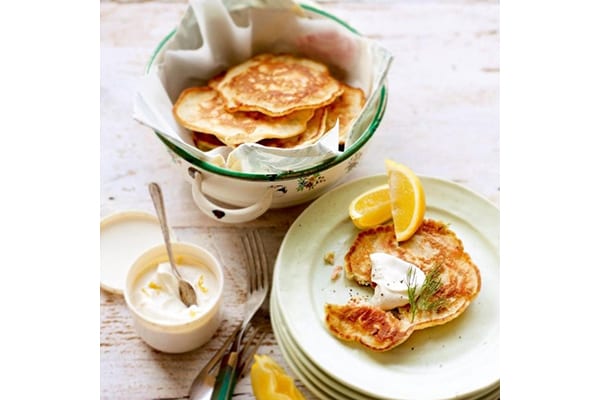 Mains
6. Garlic and white bean stew with gremolata, 246kcals per serving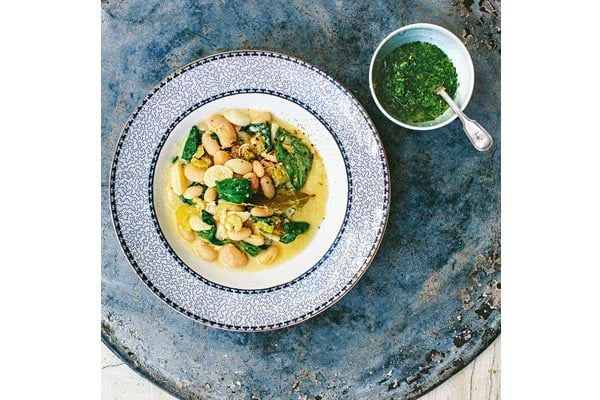 7. Poached eggs with harissa yogurt and chickpeas, 201kcals per serving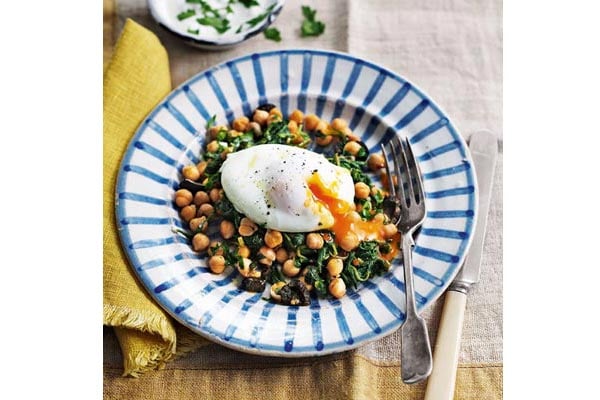 8. Pan-fried scallops with runner bean 'spaghetti', 300kcals per serving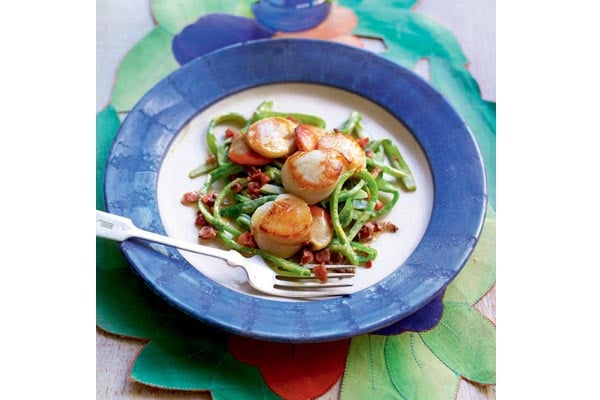 9. Ricotta gnocchi with cherry tomatoes and sage, 238kcals per serving
10. Greek salad with mint and fried halloumi, 298kcals per serving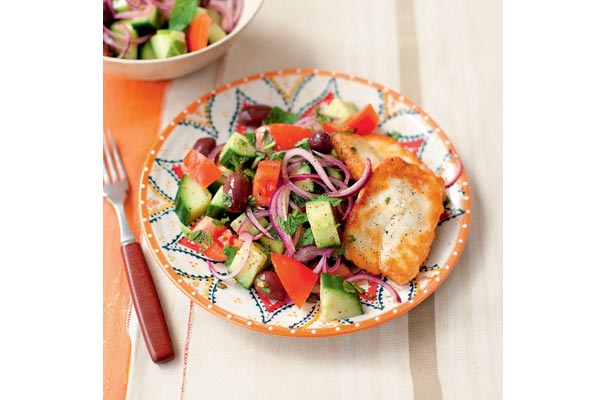 11. Mulligatawny soup with spicy chicken, 281kcals per serving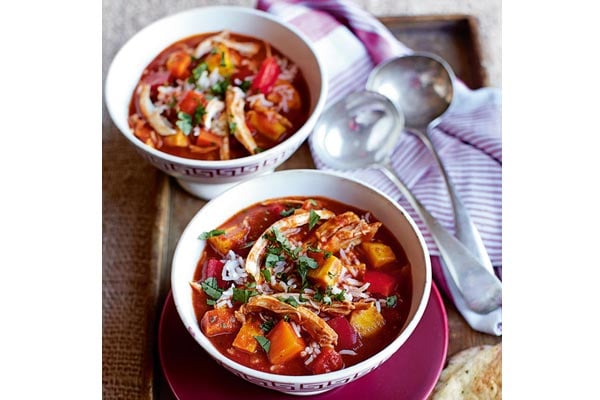 12. Pan-fried chickpea fritters, 243kcals per serving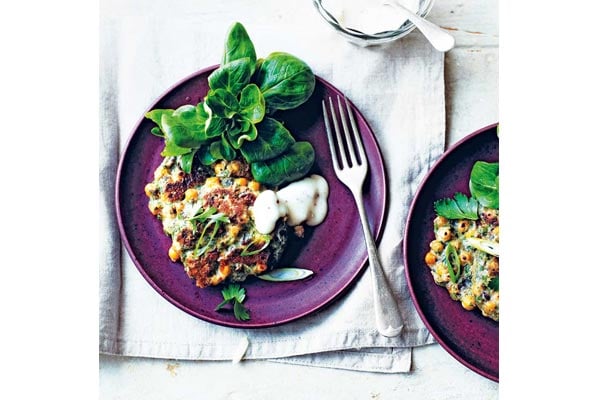 13. Smoked salmon, prawn and dill fishcakes, 94kcals per fishcake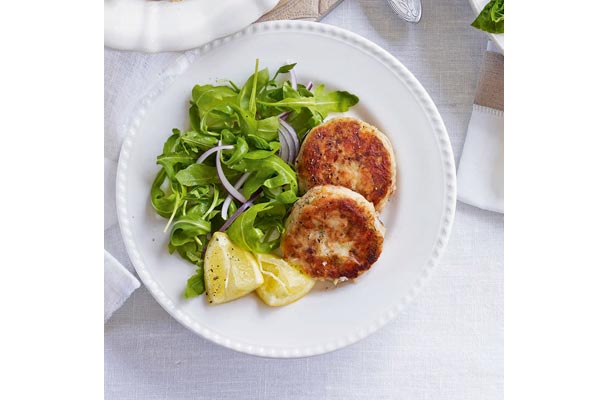 14. Sticky chicken stir-fry, 229kcals per serving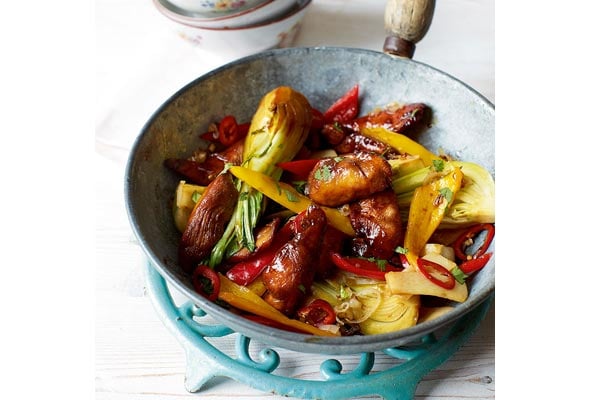 15. Stuffed aubergine with dill and feta, 289kcals per serving