14 best chocolate cake recipes
Because one chocolate cake recipe is simply never enough, dive head-first into 14 of our best-ever chocolate cake recipes – from a decadent sponge topped with Maltesers to our ultimate Devils food cake, which always draws in a crowd.

If you're new to baking, or are looking to improve your techniques, discover all the tips on how to make a chocolate cake from scratch below.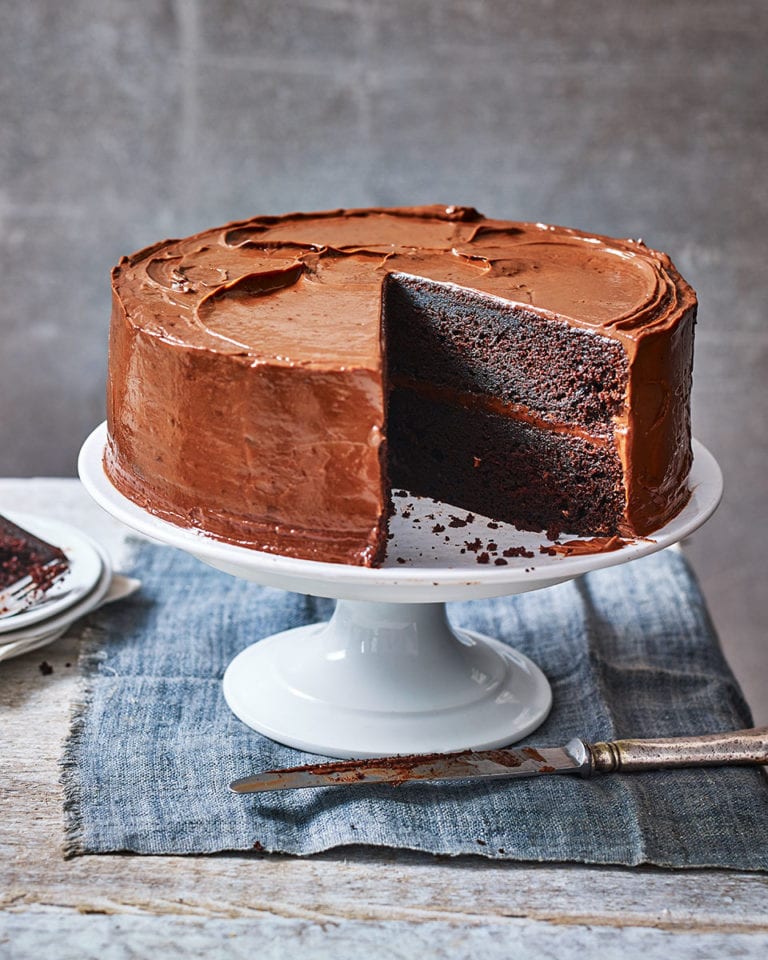 So, how do you make a simple chocolate cake?
Here are our top tips:
It may sound obvious, but make sure you invest in decent quality chocolate, to yield the best results! For a truly rich chocolate flavour, ensure the percentage of the chocolate used is at least 70% cocoa solids.
The same goes for cocoa; DON'T be tempted to use hot chocolate powder if a recipe calls for cocoa, make sure you use the real stuff, which is unsweetened.
As with most sponges, it's always best to use room-temperature ingredients (i.e. with eggs, butter and dairy). Allow them to sit on the counter whilst you prepare the baking tins.
Before you get started, make sure you've got identical baking tins (if you're baking the layers individually) or one deep baking tin and whatever you do, make sure the tin is thoroughly greased and lined.
Always allow your chocolate cake to cool before turning out of the tin.
Don't over-stress when it comes to the decorating side of things, sometimes the simpler the better! If you're short on time, use shop-bought chocolates as decorations or dust with icing sugar.
Should you use butter or oil when making a chocolate cake?
We could go round and round in circles here, but each recipe really does vary and uses either butter or oil for a specific reason. By nature, cakes which use oil tend to be more moist however if you want a really fluffy sponge, whipped butter will certainly help to add height.
How do you make an extra moist chocolate cake?
Generally, if you bake your chocolate cake to the correct method and for the right amount of time, you should end up with a really lovely, fudgy chocolate cake. If however, you're looking for guarantees, our chocolate mud cake leaves no room for doubt!
What frosting can you use for a chocolate cake?
Although chocolate buttercream works a treat, there's no reason why you can't vary with flavours. A classic vanilla buttercream would work well, but so would a chocolate frosting or something with fresh, sharp fruit chopped up inside.
Our best chocolate cake recipes…
If you want to keep things simple, an easy and foolproof chocolate cake recipe is just the ticket. Once it's made, you could fill it with whipped cream and jam instead of chocolate icing – the possibilities are endless!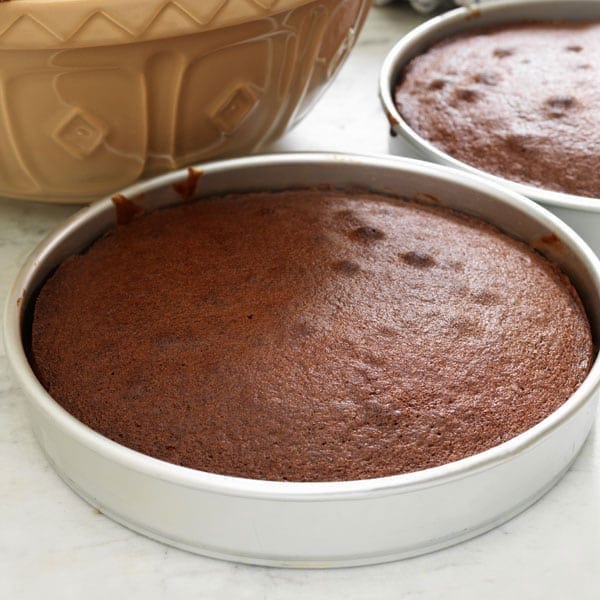 Whether you're after a gluten-free chocolate cake recipe or if you simply don't have any flour in the cupboard (hey, we've all been there!), try our classic flourless chocolate cake recipe. It has a crisp outside and gloriously fudgy centre so it's perfect as an after-dinner pudding or a daytime treat. Make it up to two days before then serve warm with ice cream – heaven.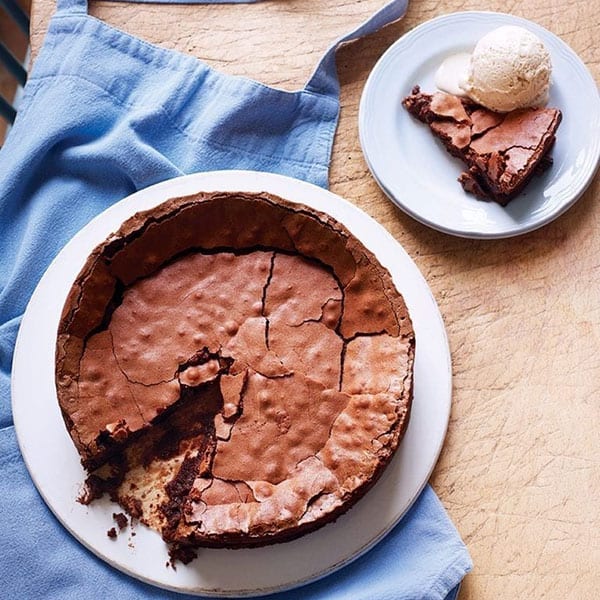 Alright alright, bear with us here. It might sound an usual combination but soured cream is used in this decadent chocolate cake to create a light, airy texture that'll only leave you wanting more…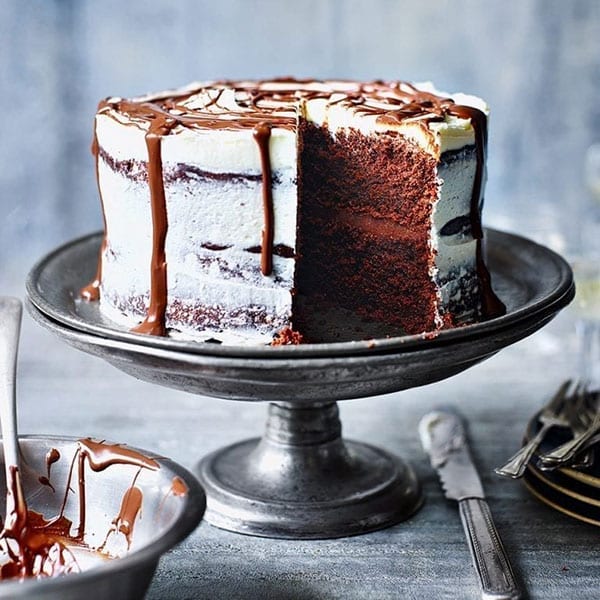 It's the chocolate cake to rival all others: devil's food cake. Imagine a rich and fudgy sponge, enriched with espresso powder and vanilla, which comes slathered in a devilishly decadent double-chocolate ganache. Listen to the devil on your shoulder and make it now.
Too devilish? Try our angel cake instead…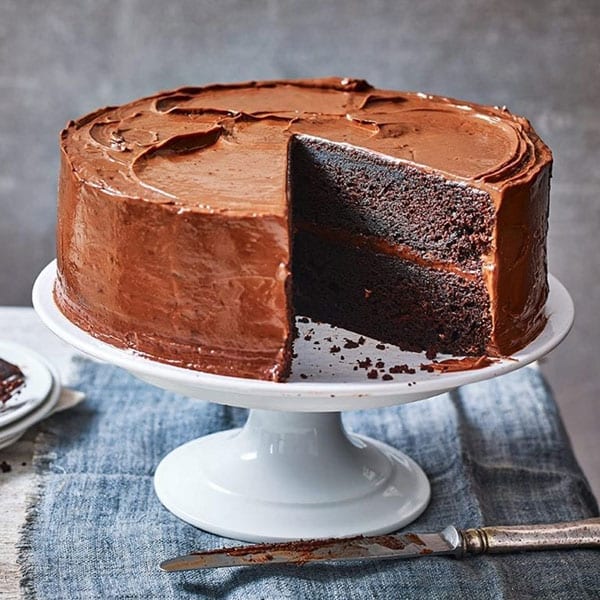 What's better than a layer of chocolate cake? Three layers of chocolate cake. This soured cream sponge is filled with a fluffy chocolate buttercream and coated in an unsweetened chocolate mousse icing.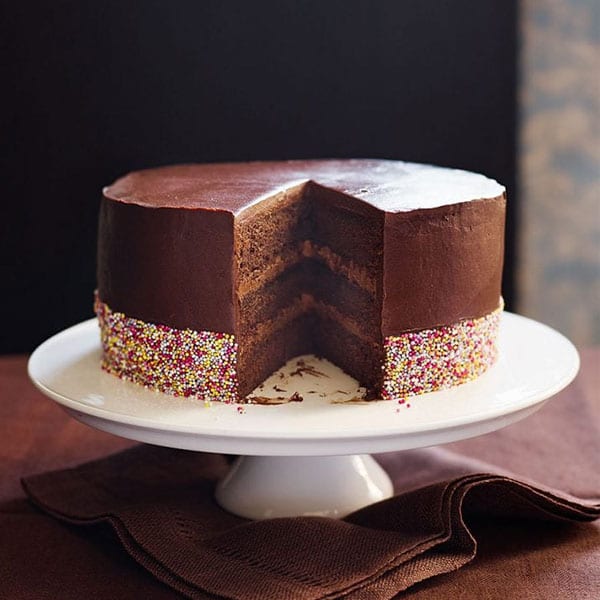 This is the recipe you'll go back to time and time again. The porter in this chocolate cake recipe ensures it's extra moist. Serve this celebratory dessert at a dinner party or birthday.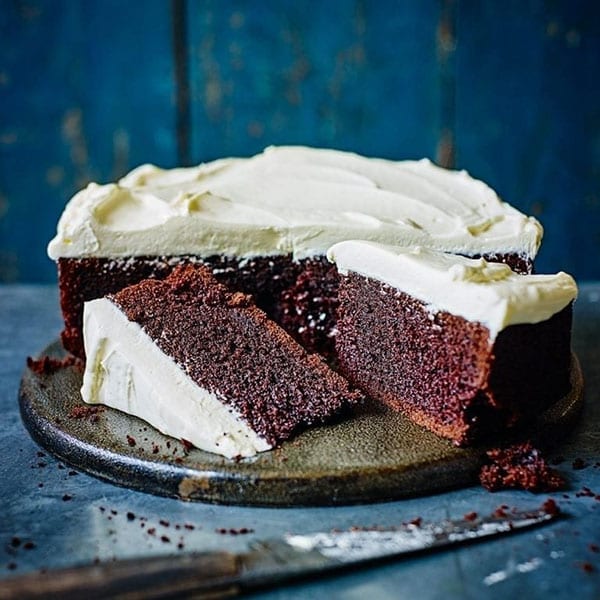 Calling all coffee lovers! This tiramisu cake, based on the classic Italian dessert, is a decadent hit of chocolate, coffee and almond.
If coffee in cake is a bit of you, you simply must try our coffee and walnut cake recipe.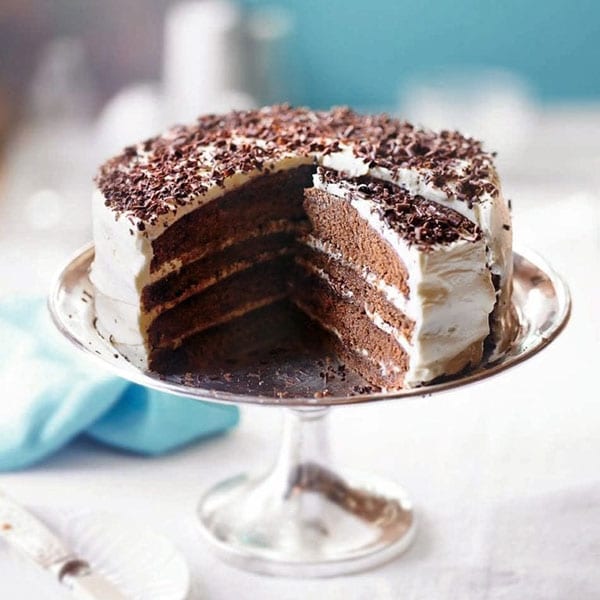 This is the ultimate chocolate mud cake recipe made with a fluffy chocolate sponge and rich chocolate ganache. Enjoy it as a dessert or have a sliver with a cup of tea.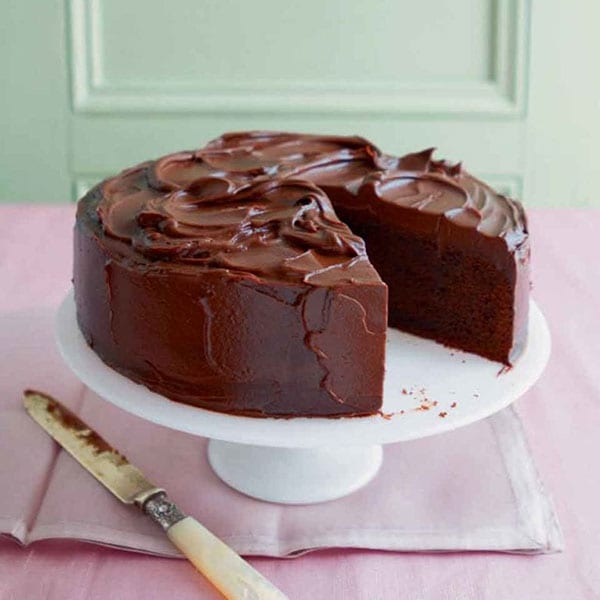 No one does it quite like Mary! Her classic chocolate and orange sponge is hugely popular amongst baking fans. It's actually very easy to put together – you can make it in a food processor in minutes.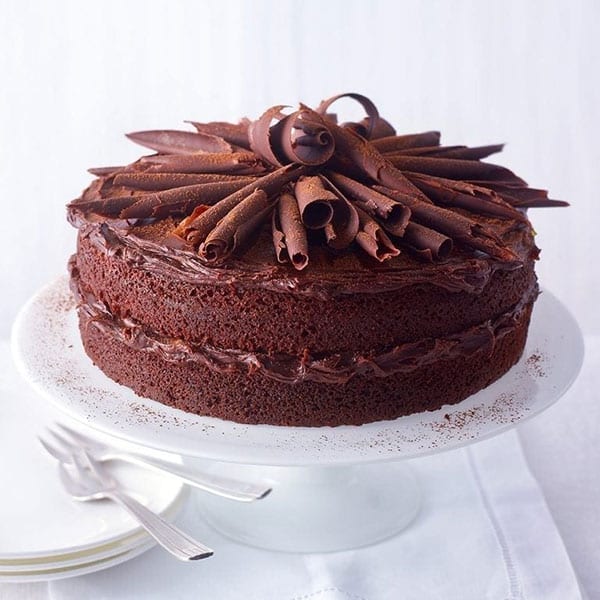 Another option from the queen herself, Mary Berry's malted chocolate cake recipe is made with a malted icing and topped with our favourite chocolate of them all… Maltesers. It's a real crowd-pleaser and family favourite.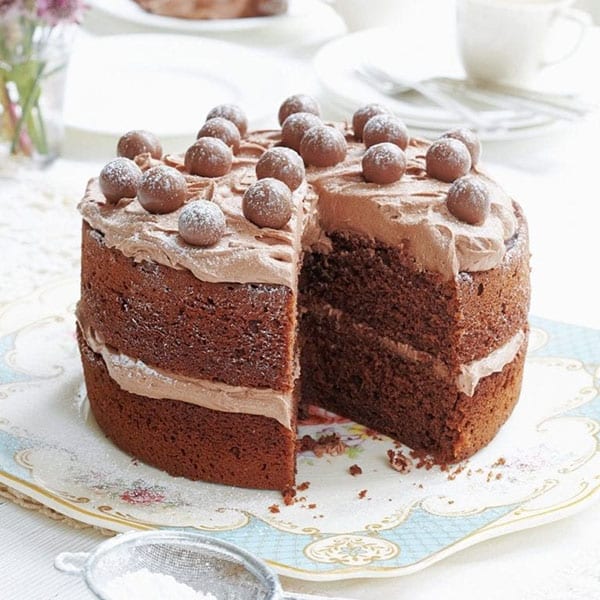 Martha Collison's chocolate nest Easter cake is double the trouble with a white chocolate sponge, dark chocolate buttercream and a crisp pastry nest filled with Mini Eggs.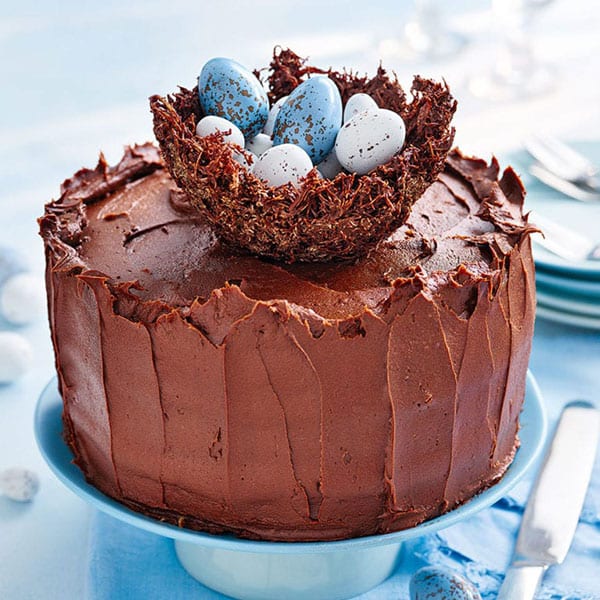 Planning a romantic meal for two? Finish the evening with this delectable fudgy chocolate brownie cake.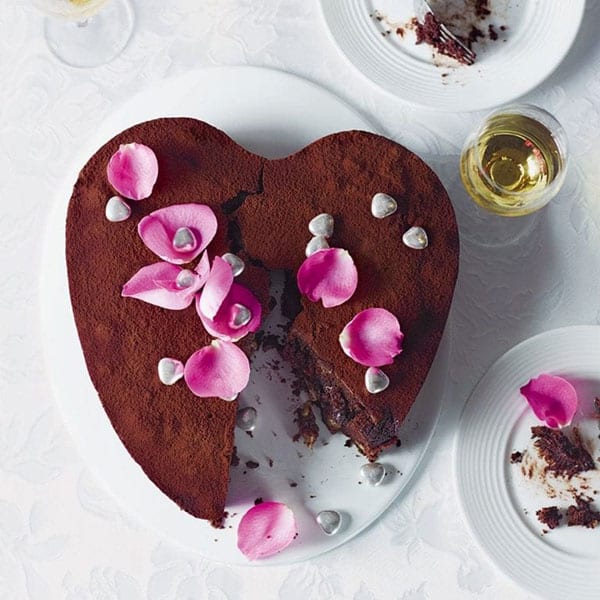 Looking for something smaller? This chocolate sponge with chocolate custard recipe brings back memories of that rare school dinner treat. Create in one batch and then serve into individual portions.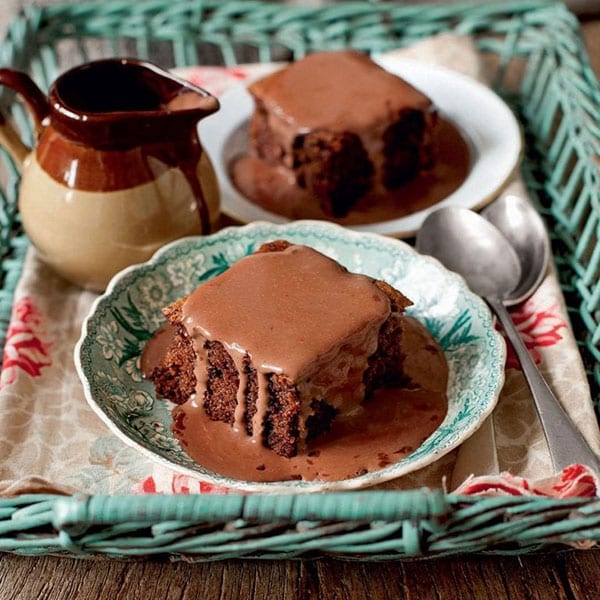 This gluten-free chocolate cake recipe is actually made with potato flour and topped with a rich chocolate icing and raspberries. It's perfect for those with an intolerance to gluten.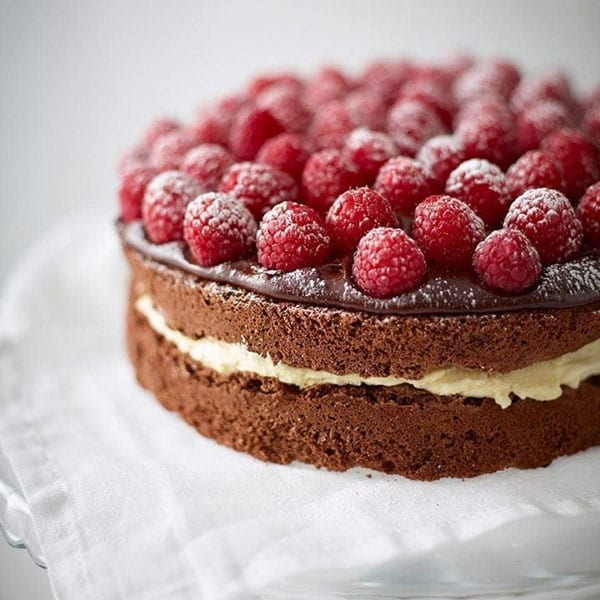 Subscribe to our magazine
Subscribe to delicious. magazine for HALF PRICE
Subscribe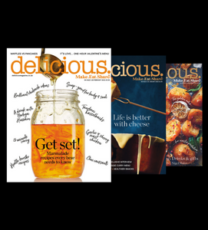 Join our newsletter
Packed with menu ideas, recipes, latest competitions and more...