The best shop-bought pancake toppings for Pancake Day
How will you serve your pancakes this Shrove Tuesday? Extra-fluffy, crispy thin, sweet or savoury? The good news is that whichever way you like them, there's definitely a topping (and some more) to cater to all your pancake needs.
From that Percy Pig sauce to the glossiest caramel dipping sauce, this is how you should be topping your pancakes this year.
We've also got homemade toppings for some classic and not-so-classic pancake day inspiration.
1. Pan di Stelle Hazelnut Cocoa Spread
The winner for this year's Best Chocolate Spread has to be Pan di Stelle's Hazelnut Cocoa Spread. The Italian bakery brand has transformed its signature biscuit into spread form, using Italian hazelnuts, chocolate and dreamy cookie crumbles for extra sweetness. The spread balances the perfect amount of crunch with creamy hazelnut: it's glossy, rich, thick and made with NO palm oil – what more could you want from a chocolate spread?
Available on Ocado,  £3.50 for 330g
If you're more of a white chocolate lover, we can highly recommend Linden's rich macadamia white chocolate spread.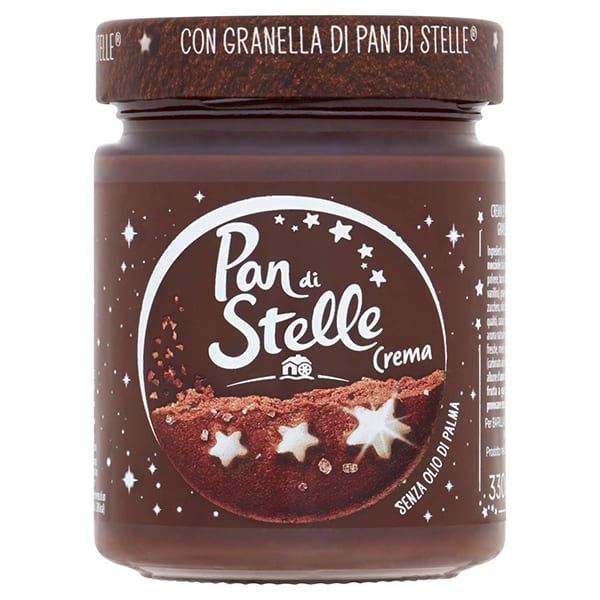 2. Pip & Nut Blueberry Trail Mix Almond Butter
It's a flavour combination which initially raised a few eyebrows, but Pip & Nut's new Blueberry Trail Mix Almond Butter works surprisingly well. It evokes the taste of blueberry muffins, so you can imagine how good it'll taste slathered on warm, fluffy pancakes (and topped with MORE blueberries, of course!).
Available on Ocado,  £3.99 for 225g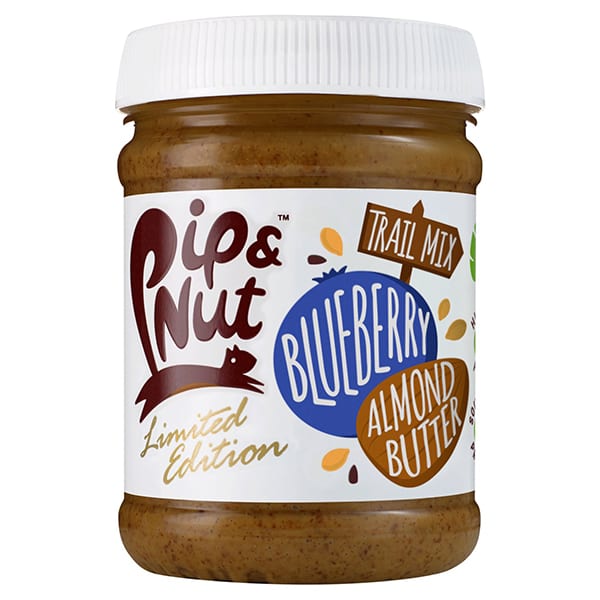 3. No.1 Salted Caramel Dipping Sauce
For sheer indulgence, we love Waitrose's no.1 Salted Caramel dipping sauce (and we can see why it's named no.1). Made with butter, double cream and sea salt, the sauce is soft, spreadable and has a spot-on butterscotch flavour, offering the perfect mix of salt-and-sweet to drizzle over pancakes with lashings of whipped cream. It might just be the sauce of your dreams…
Available at Waitrose,  £2.99 for 250g
A very close second is Bonne Maman's salted caramel sauce, which was equally as mouth-watering, with a slightly runnier consistency.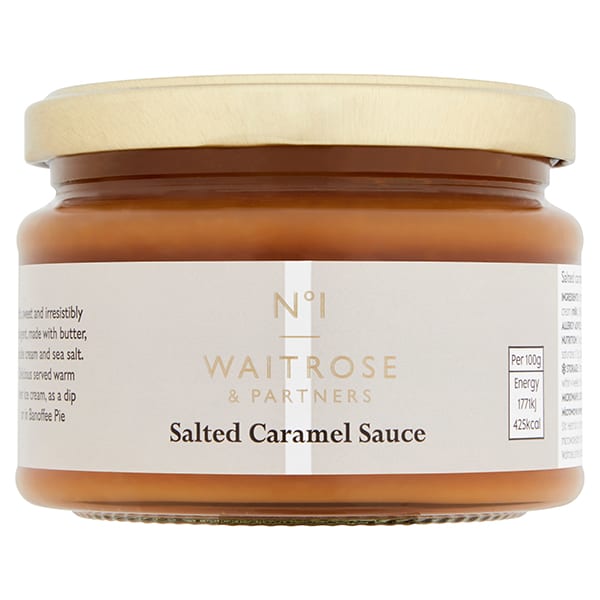 Sweet Freedom's Choc Shot offers pancake flippers a healthy alternative to the supermarket sauces overloaded with sugar. Sweetened only with fruit extracts, this plant-based sauce has no palm oil, no GMOs and only 12 calories per teaspoon (if you're counting). It'll go down well with both adults and kids and is ideal if you're looking for a sweetener which is still good for you.
Available at Sainsbury's,  £2.50 for 320g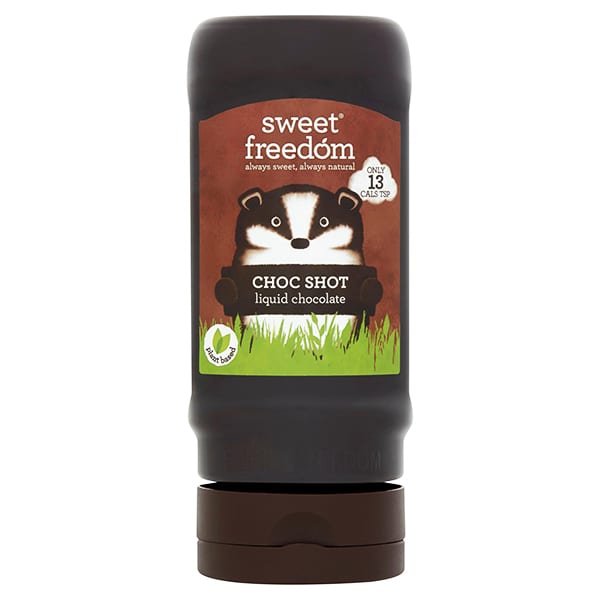 Shrove Tuesday just got twice as exciting thanks to Pistachio Fiasconaro, aka pistachio cream. The nutty flavour is genuine yet not too overpowering, with a deliciously creamy texture to turn up the indulgence. Although it may not please everyone's palates, we think it's pretty perfect.
Available at Sous Chef,  £8.50 for 180g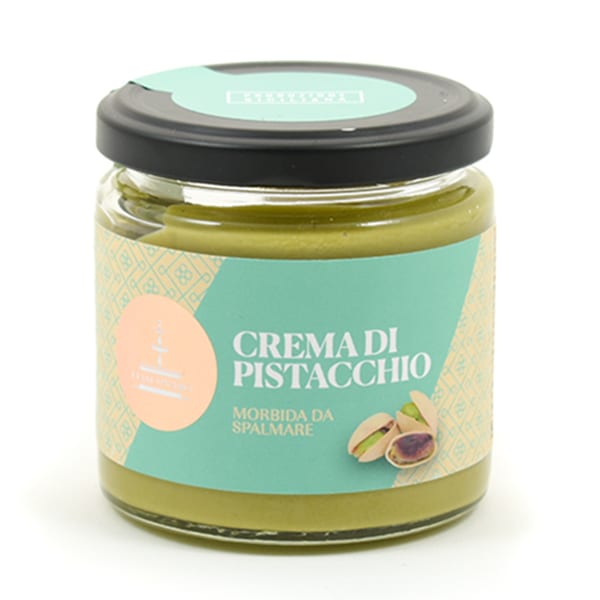 6.  M&S Percy Pig Dessert Sauce
Guaranteed to send both Percy Pig fans and kids wild on Pancake Day, the new dessert sauce from M&S is an undeniably sweet and fruity addition to Percy Pig's growing empire. The electric pink colour will brighten your pancakes tenfold, although the flavour is somewhat artificial.
Available at M&S, £2 for 290g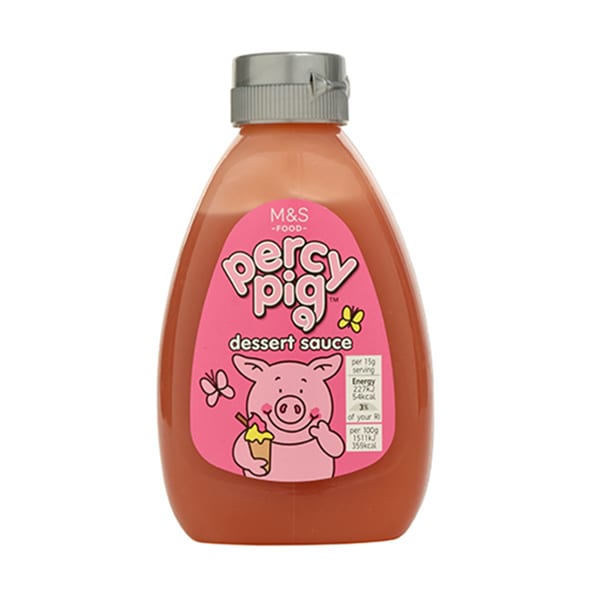 7.  Billington's Very Dark Maple Syrup
Billington's Very Dark Maple Syrup confidently trumps its fellow maple competitors on both flavour and texture. Its glossy caramel notes are rich enough to make your head spin, and that's before it's liberally dribbled over a stack of fluffy pancakes or freshly made waffles. We reckon it would work well in savoury dishes, too.
Available at Waitrose, £6.99 for 260g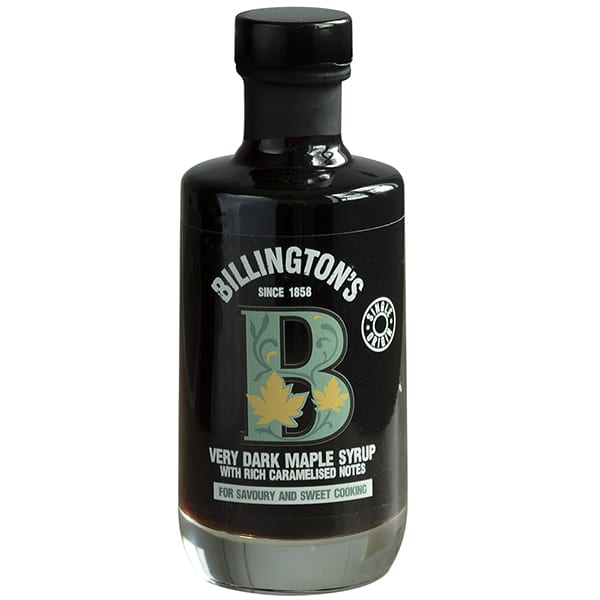 8. Bonne Mamam's Rhubarb Compote
The perfect balance of sweet and sour makes this rhubarb compote a top-drawer choice for a sophisticated stack of pancakes. It's a simple way to add a burst of fruity flavour, with a wonderfully soft texture fit for layering with clotted cream. It's a winning pancake topping and all-year round compote.
Available at Waitrose, £2.40 for 385g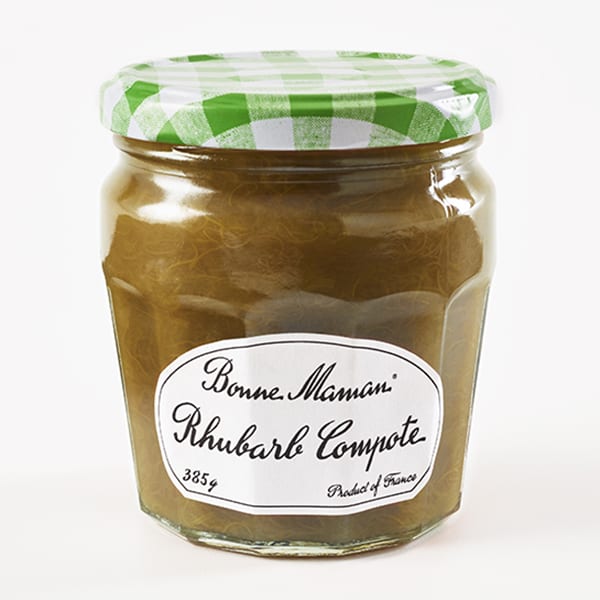 9. Marmite Smooth Peanut Butter
It's a divider for many and possibly too salty for some, but Marmite's unforeseen venture into the world of peanut butter has gained positive traction for its ultra-smooth blend of sweet and salt. All we know is that Marmite fans will go absolutely mad for it.
Available at Morrisons, £2.50 for 225g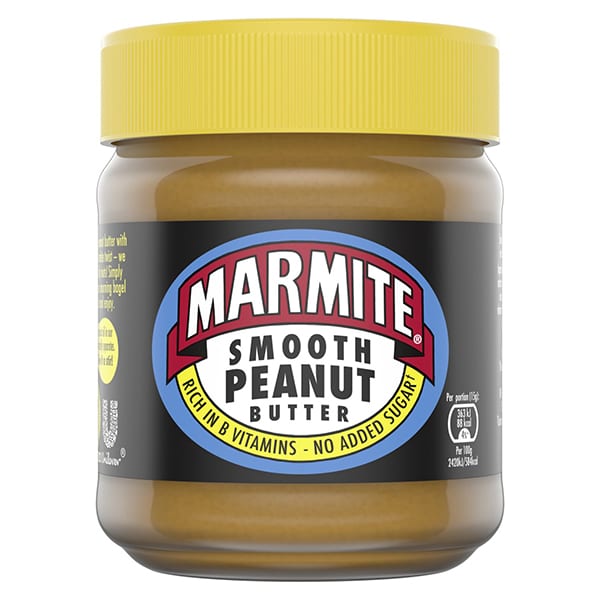 Have you tried any of these spreads and fancy giving feedback? Tell us all by tweeting us, or dropping a comment at the bottom of the page.
Subscribe to our magazine
Subscribe to delicious. magazine for HALF PRICE
Subscribe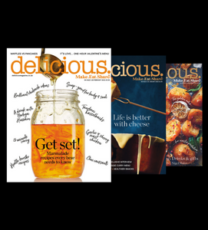 Join our newsletter
Packed with menu ideas, recipes, latest competitions and more...