15 best tomato recipes
From crispy tomato fritters to speedy pasta salads with chopped cherry tomatoes, there's no denying that the versatile tomato brings so much more to the table than being just a sandwich filler.
So whether you say "tomayto" or "tomhato" (a debate we'll save for another day), put yours to good use with a hand-picked selection of 15 of our best tomato recipes.
Or if you're after more, discover our whole collection of tomato recipes here.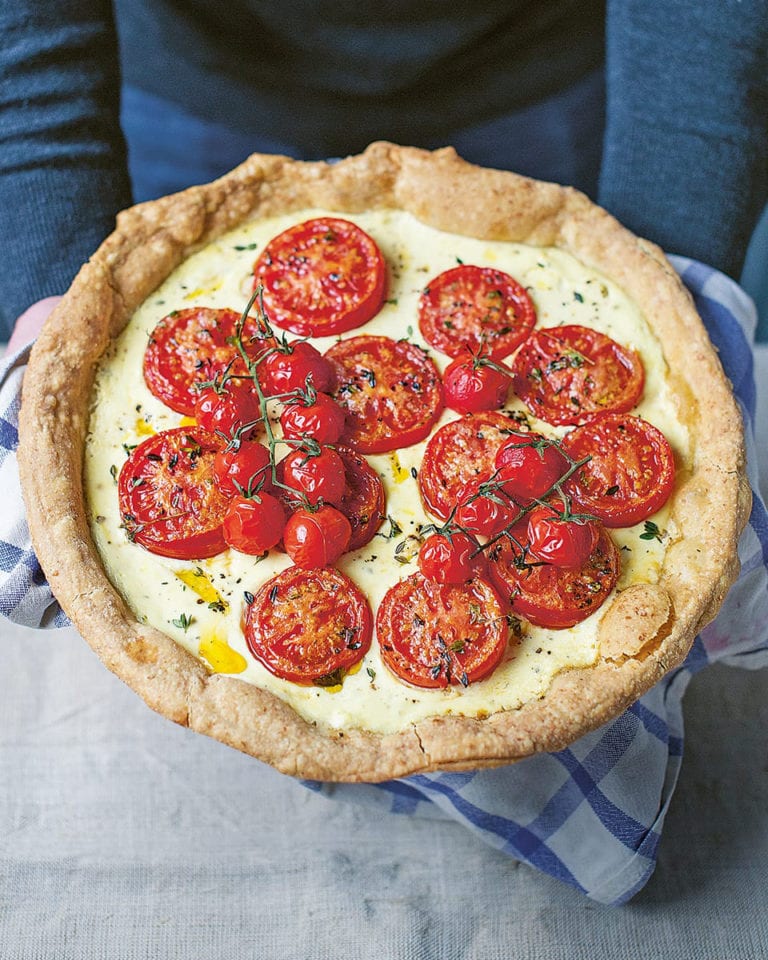 Your tomato questions, answered!
When are tomatoes in season?
Specifically in the UK, tomatoes are at their best from June through to October, however we're lucky that they are readily available all year round in all major supermarkets.
What different varieties of tomatoes are there?
From cherry to beefsteak and vine-ripened, there are actually over 1000 varieties of tomatoes in existence. Our recipes use a mixture and will clearly state which ones to use.
How can you make tomatoes taste better?
Fresh tomatoes should taste sweet, tart and tangy, however if you've found yours have started to taste slightly bland, here are a few tips in order to make them taste better.
Roasted: Combine tomatoes with olive oil and salt and then pop into a hot oven. Serve with grilled meat or fish or let them cool down and mix them in with a salad.
Whip up a batch of flavoursome homemade roasted tomato sauce with our easy to follow guide.
Our best tomato recipes
Transport yourself to the Greek islands with these crispy fritters. Tomatoes are covered in a thick, minty batter, fried until golden and crispy and then served with a cold dill yogurt.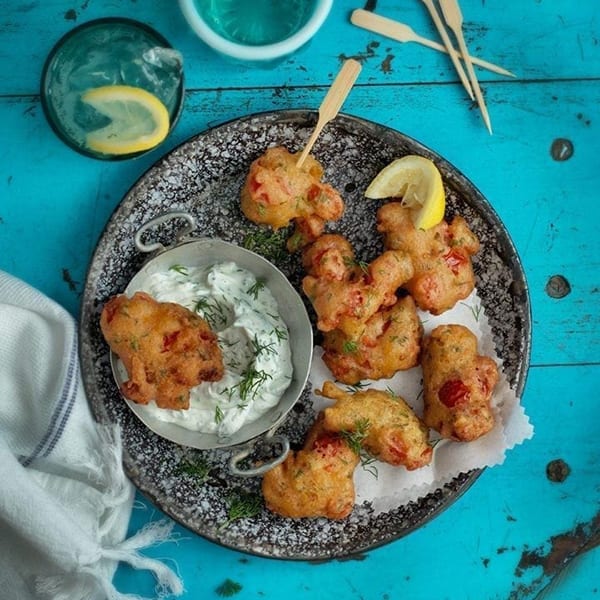 Stuffed with artichokes, herbs and pine nuts, this makes for one seriously enjoyable veggie dish. Plus, mop up all the saucy goodness with some warm, crusty bread on the side.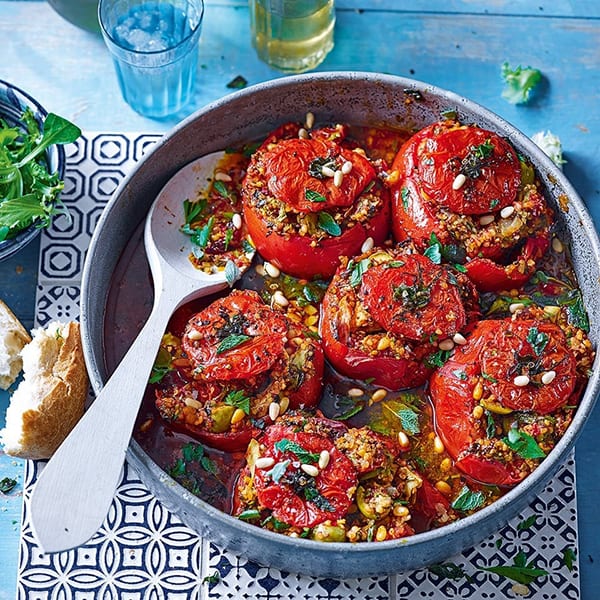 Burrata with roasted tomatoes, pine nuts and basil
There's little else to say on this matter, tomato and burrata is possibly one of the greatest food combinations of all time. Case in point with this burrata and tomato recipe.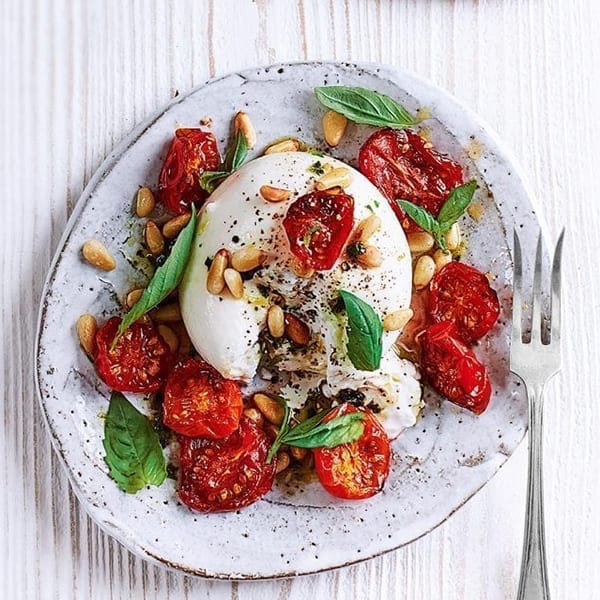 Tomato, crème fraîche and mustard tart
Mustard-spiked crème fraîche, roasted tomatoes and buttery pastry… can you think of a better way to put your excess tomatoes to use?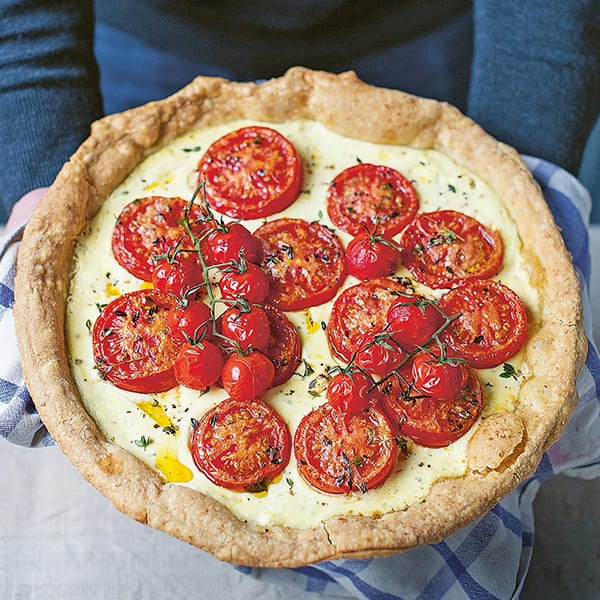 Whether it's brunch, lunch or dinner, this five ingredient, 20-minute pasta salad from Angela Harnett is exactly the sort of dish you can whip up when you've got unexpected dinner guests.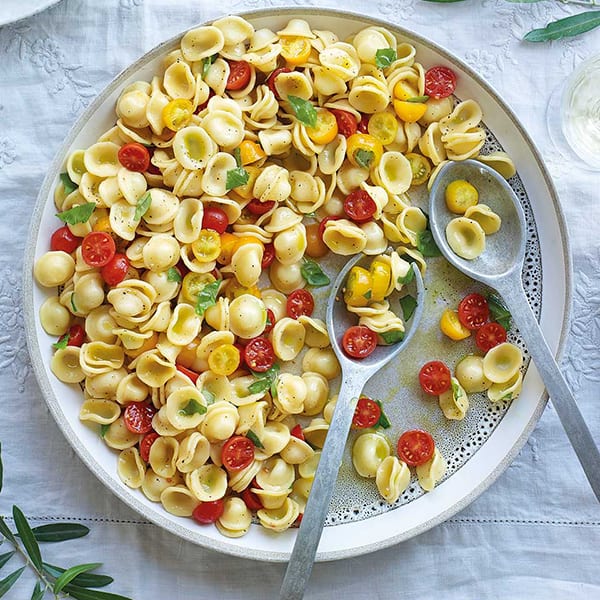 Salted anchovies and tomato salad
Anchovies might not be at the top of everyone's list but if you are a lover of these salty delights, combine them with tomatoes, garlic, vinegar and a good drizzle of extra-virgin olive oil for a winning side dish.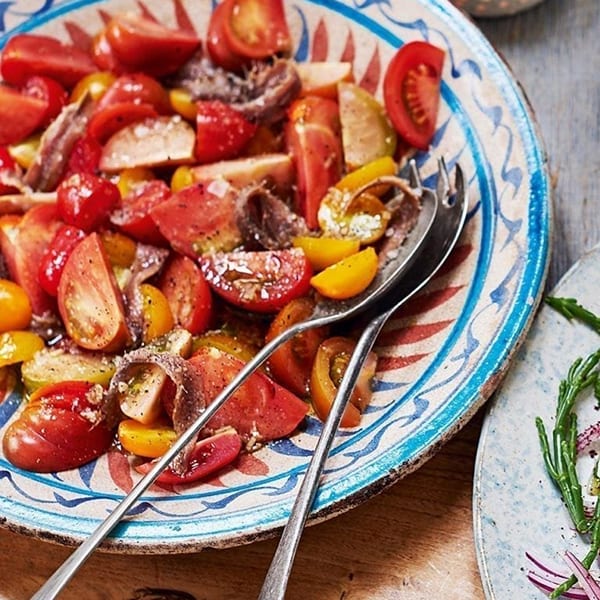 Tomato curry with black mustard seeds
Great as a side dish or perfect as a vegetarian main, this fragrant tomato curry served with pilau rice is exactly the sort of dish you want to be adding to your weekly rotation. Plus, it can be made the day before – meaning it's ideal for dinner parties.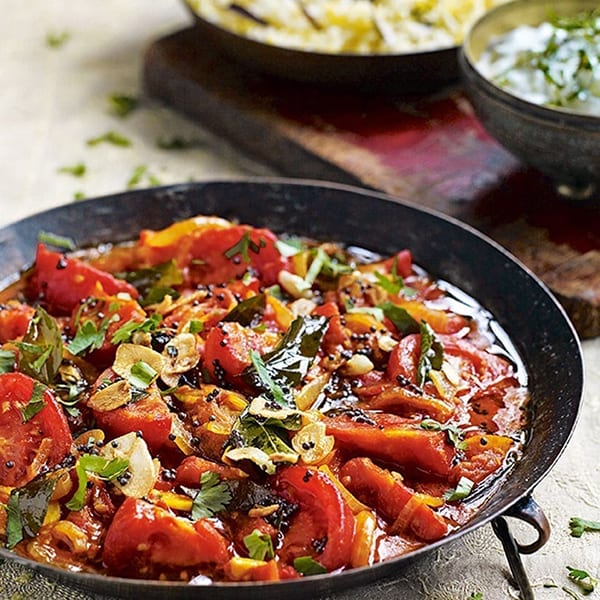 Tomatoes on toast with mozzarella
Fast, simple and utterly delicious. What better way to celebrate the humble tomato than fresh with bread, mozzarella and basil?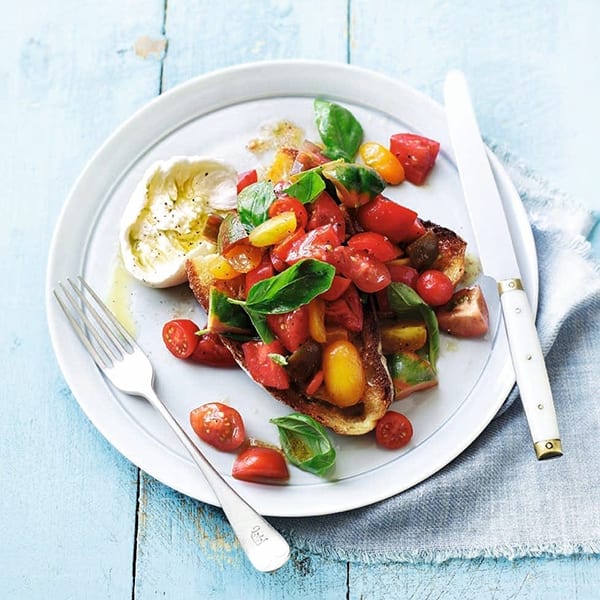 Salmon with sun-blush tomatoes and tarator sauce
Topped with tomatoes, capers, breadcrumbs and a good drizzling of tarator (a tahini-based sauce), this fillet of salmon dish will definitely add a bit of wow-factor to your cooking.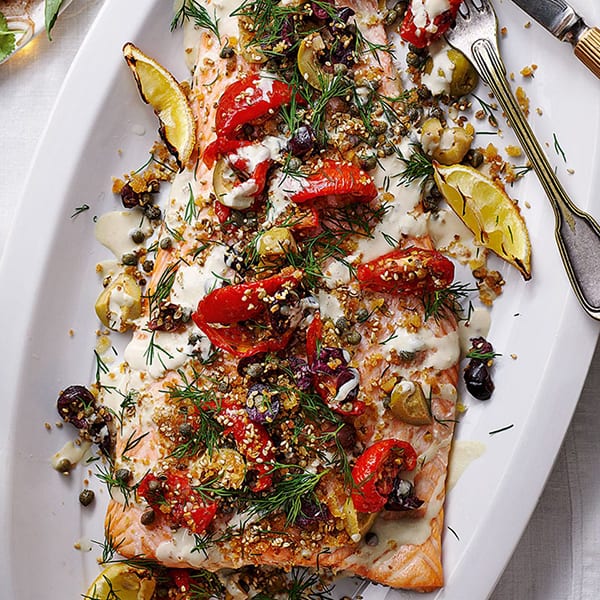 Tomato, thyme and ricotta tart
Bring some brightness to the table with this tomato and ricotta tart. Plus, make the pastry the day before, so you only need 10 minutes to prep before the hungry mouths arrive.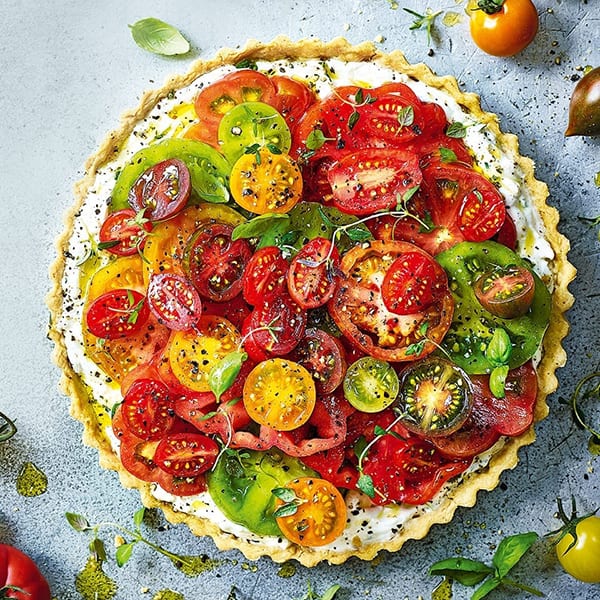 Roasted tomato and giant couscous salad
Sick of the same old, same old for lunch? Whip up this simple couscous salad, that once again highlights the winning combination of basil and tomato.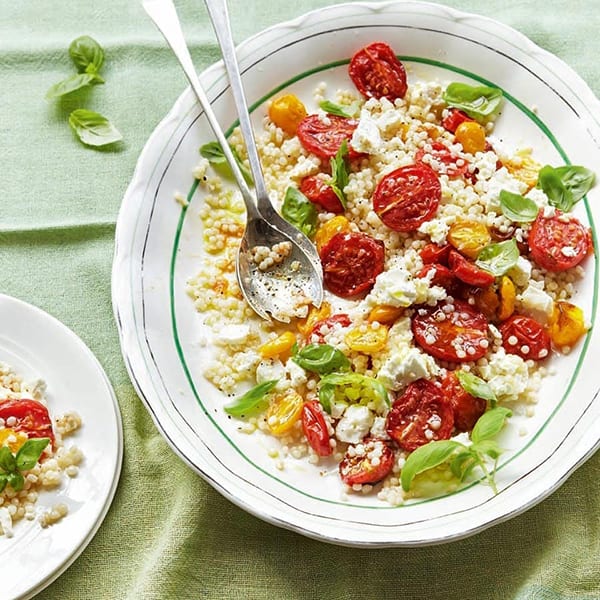 Tomato and basil pesto focaccia
Light and fluffy focaccia is made only better with the addition of juicy cherry tomatoes and a homemade basil pesto.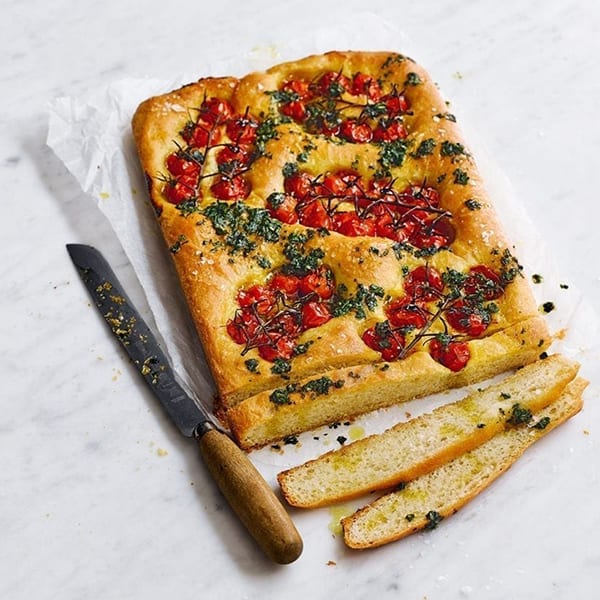 Topped with breadcrumbs and extra coriander, these tomatoey-baked eggs are the ultimate crowd-pleaser.  Not a fan of coriander? Try our baked eggs in spicy tomato sauce instead.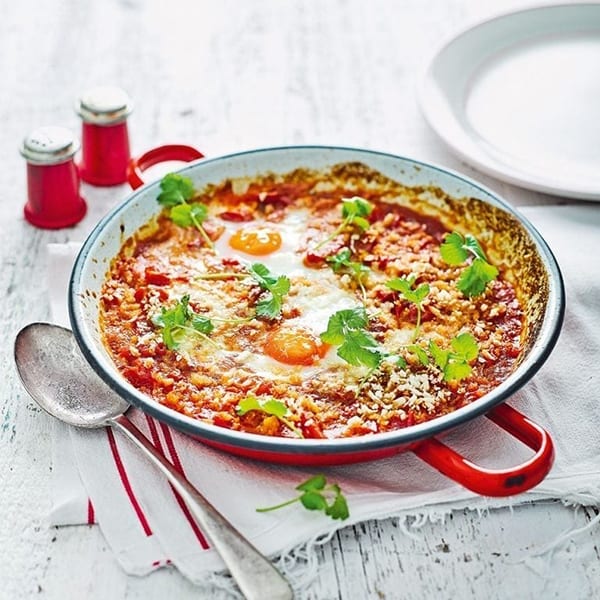 Try your hand at making your own tomato with our  super easy (and freezable) roasted tomato sauce. It's works great with pasta or switch things up and enjoy it with some baked chicken.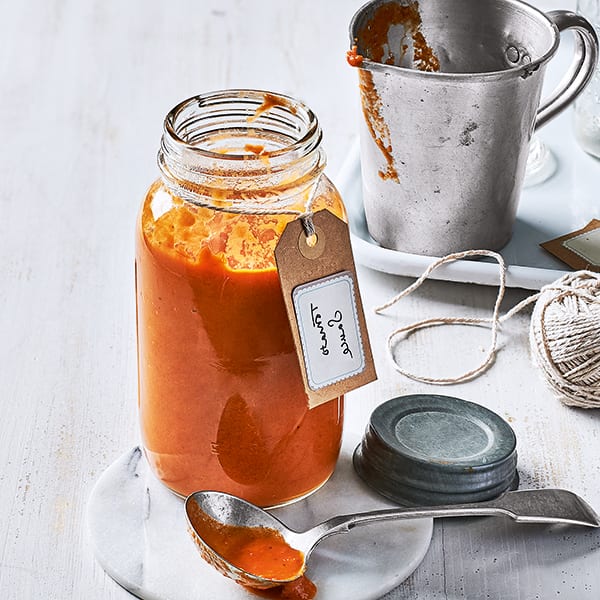 Subscribe to our magazine
Subscribe to delicious. magazine for HALF PRICE
Subscribe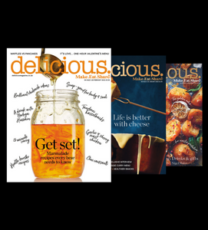 Join our newsletter
Packed with menu ideas, recipes, latest competitions and more...