How to make Chinese chive pancakes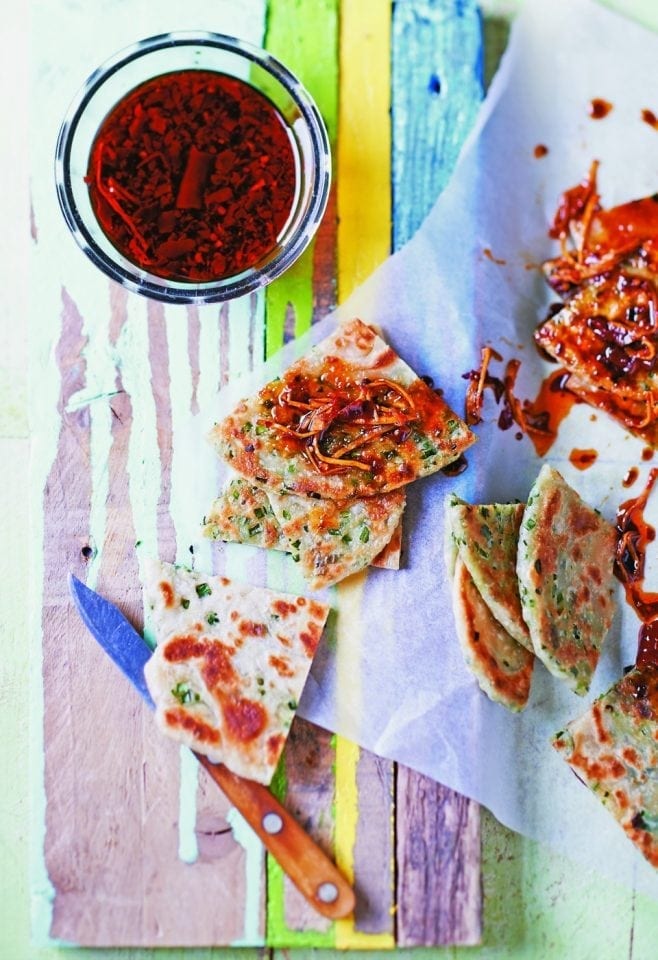 By Kat Silverfield
Some kids like their pancakes smothered in lemon and sugar, some like them topped with gooey maple syrup and others like them dotted with chocolate chips…
Not me. As a kid my pancakes were sourced from my local Chinese takeaway and these crispy little numbers were littered with spring onions, and soy sauce was my preferred 'syrup'.
I've eaten plenty of them in my time, but never homemade. So when Lizzie Mabbott's Chinatown Kitchen landed on my desk and, like a sign from above, opened to the chive pancake page – I knew it was time to get flipping.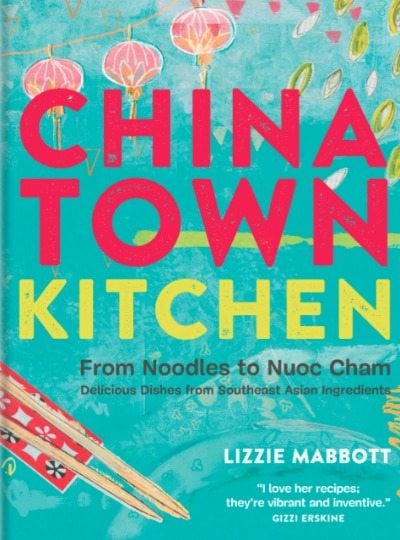 The recipe for the pancakes was much easier than I had originally anticipated. With just a few ingredients and some shaping and rolling, I was on my way to a stack of homemade
bing
– what chive pancakes are called in China.
There's not one, but three reasons you should make these bites of heaven. The first reason is… They're downright delicious. The other two reasons? Chinese New Year is on 8 February and Pancake Day is on 9 February. Now you have a perfectly acceptable excuse to eat pancakes two days in a row. You're welcome.
These savoury discs of crispy, chewy dough are all you need to entertain yourself on a drizzly night in. I only wish I had paired them with our gorgeous poached wonton recipe. Enjoy…
A note from the author:
'These are sold all over China in various forms from the street. A popular version is made with egg instead of a pancake – the egg is poured onto a hotplate and spread out until wafer thin. As it cooks it'sn topped with spring onions and other flavourings, then folded up to make a parcel. But I prefer these pancakes for they're able to soak up that delicious sauce far more easily. You will often see these made with spring onions, especially in America, but Chinese chives are brilliant here too – if you can get them – as they are mellower and sweeter.'
Chinese chive breads
Serves 4-6 as a snack
Hands-on time 25 minutes, cooking time 10 minutes
Ingredients
160g strong white flour, plus extra for dusting
½ tsp salt
80ml just-boiled water
Large bunch of Chinese chives or spring onions
3 tbsp toasted sesame oil
2 tbsp cooking oil
For the dipping sauce
1 tbsp chilli oil with sediment
2 tbsp light soy sauce
2 tbsp Chinkiang black vinegar
1 tsp sugar
A few slivers of julienned fresh root ginger
Method
1. Add the flour and salt to a large mixing bowl. Add the just-boiled water to the flour, bit by bit, mixing with a wooden spoon. Leave to cool for 10 minutes. Transfer to a floured work surface and knead the dough for 3 minutes until it is smooth and silky. Put back in the bowl, cover with a clean tea towel and leave for 30 minutes.
2. Meanwhile, slice your chives or spring onions very finely. Mix all the ingredients for the dipping sauce together in an appropriate bowl.
3. At this point you may need to set your oven on low to keep the pancakes warm, as they will need to be cooked 1–2 at a time.
4. Separate the dough into 4 pieces. Dust your work surface with flour. Then follow the instructions below for rolling out your pancakes.
5. Once the pancakes have been prepared as demonstrated below, heat 1 tablespoon of the cooking oil in a nonstick or cast-iron frying pan over medium heat. Fry a pancake on one side, pressing down any layers that have puffed up with a spatula, until golden and crisp. Turn over and repeat. Add the second tablespoon of cooking oil to the pan after you've fried the second pancake.
6. Slice each pancake into quarters, then serve with the dipping sauce.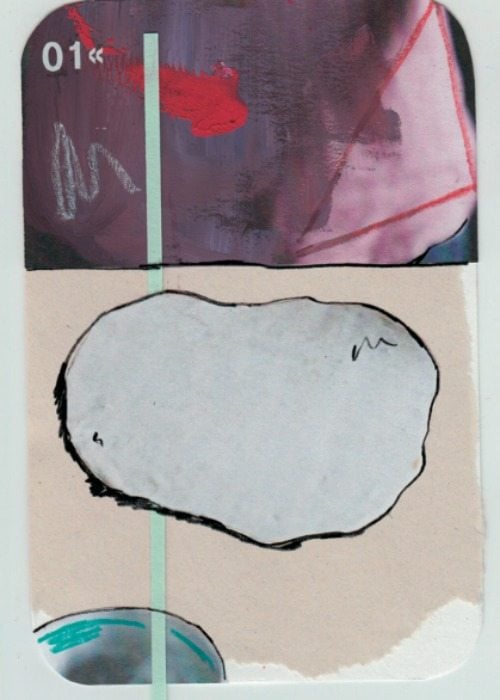 Roll a piece of dough out into a large circle about 3mm thick.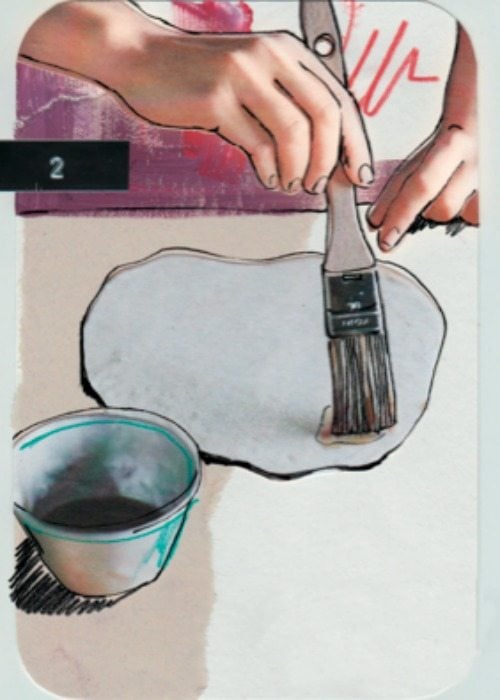 Brush one side with a little of the sesame oil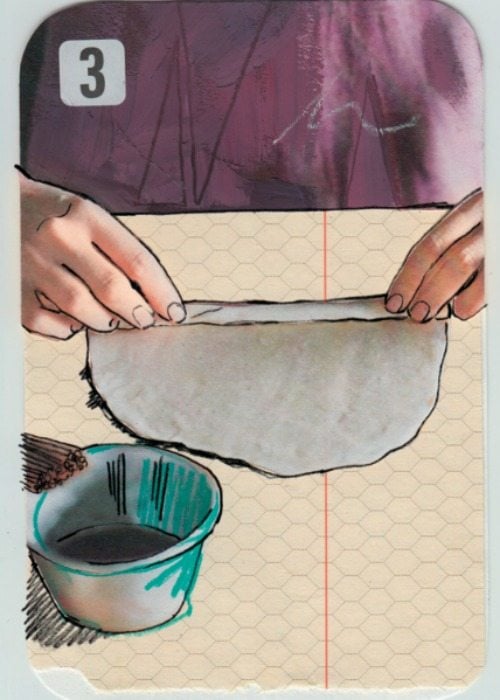 Roll up into a cigar from the bottom upwards.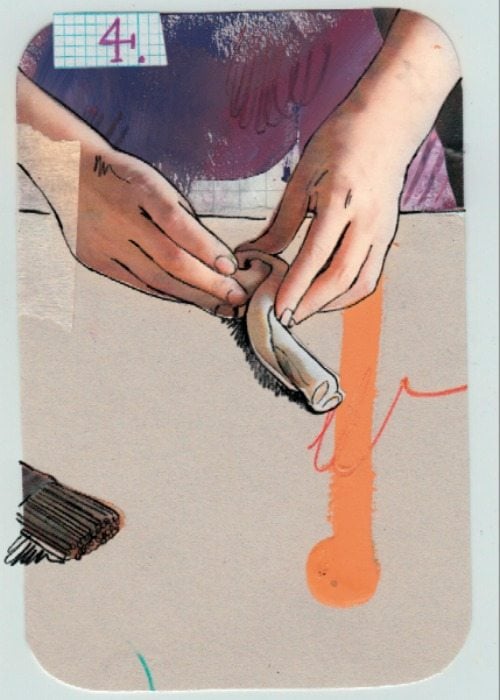 Coil the dough around tightly into a snail shape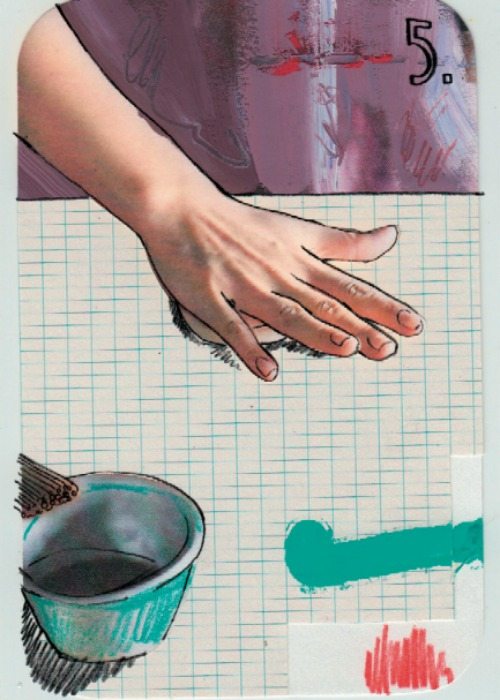 Flatten each coil, then roll out into a large circle.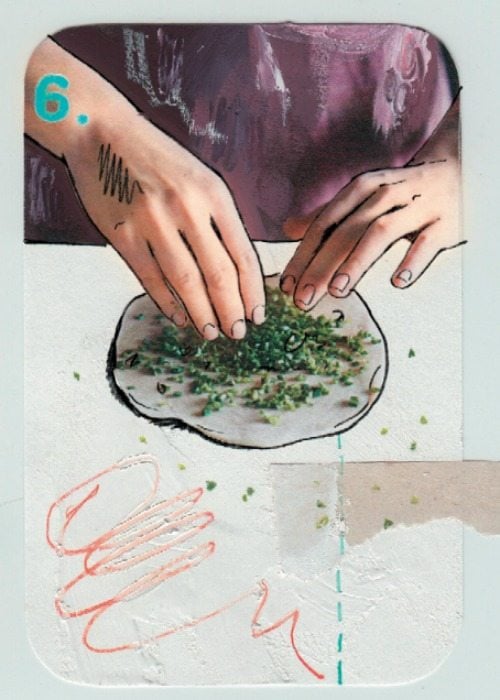 Brush again with sesame oil and scatter with a quarter of the chives or spring onions. They will burst out of the dough a little, but this isn't a bad thing.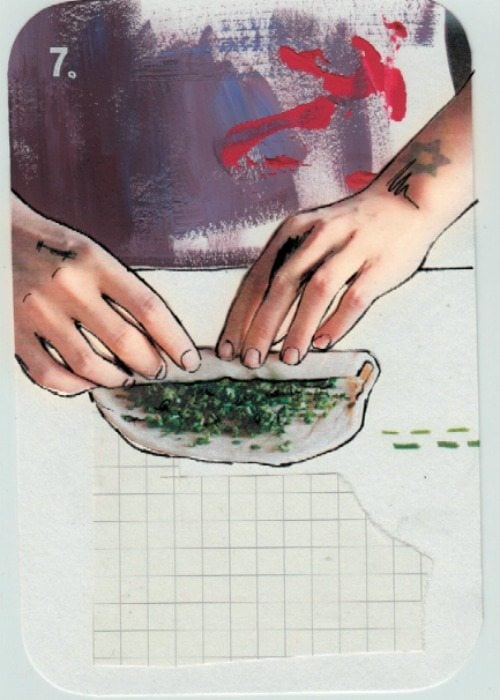 Repeat the cigar rolling and the coiling then carefully roll out again.
Repeat with the other 3 pieces of dough, separating them with a piece of greaseproof paper so that they don't stick together.
Subscribe to our magazine
Food lovers, treat yourself this Christmas... Enjoy 12 months of magazines for £29.99 – just £2.50 an issue.
Subscribe
Unleash your inner chef
Looking for inspiration? Receive the latest recipes with our newsletter