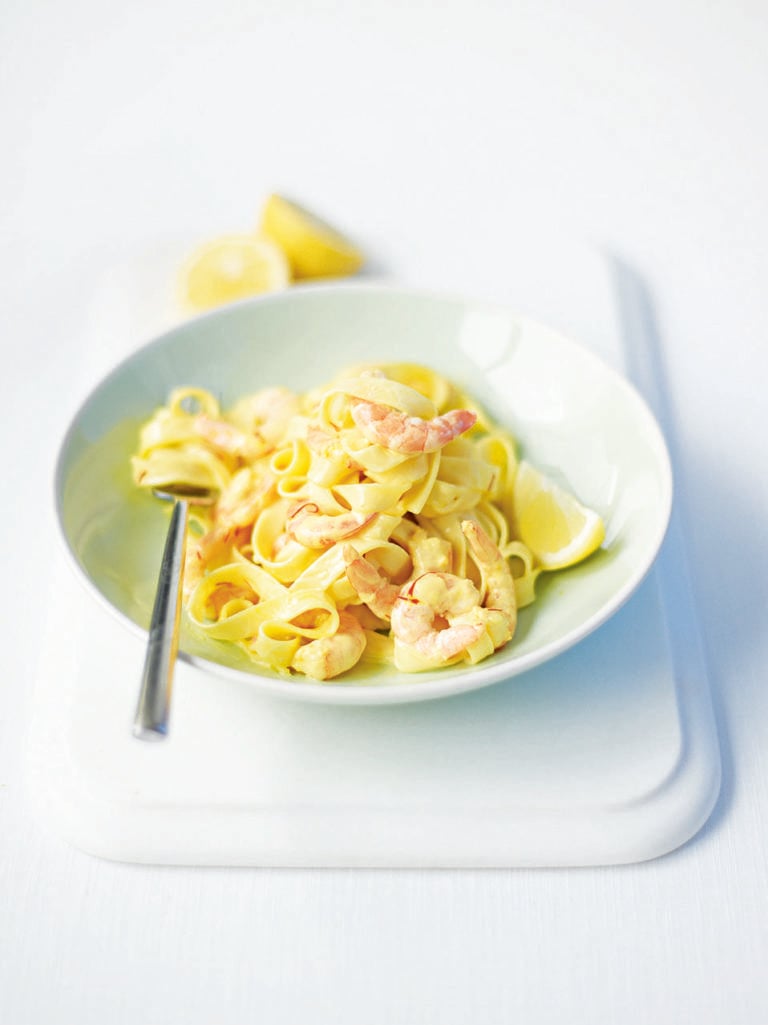 Serves 4
This is a light, quick and easy saffron and prawn tagilatelle recipe.
Ingredients
A large pinch of saffron
150ml white wine
250g tub half-fat crème fraîche
250g raw prawns
500g tagliatelle
Lemon wedges, to serve
Method
Pour 1 tablespoon of boiling water over a large pinch of saffron in a cup and set aside.
Reduce the white wine in a pan by two-thirds. Add crème fraîche and the saffron water and heat for 2-3 minutes. Add raw prawns and cook for 2-3 minutes, until tender.
Cook the tagliatelle according to packet instructions, drain and toss with the creamy prawns. Serve with lemon wedges to squeeze over.