Staycation food guide: What to pack, cook and eat on a self-catering break
Taking a break within the UK – sometimes known as a staycation – has been a popular option in the last few years. Despite international travel being back on the menu, a holiday closer to home still has lots of appeal.
Cooking in an unfamiliar kitchen can be a challenge, but it's also a fun opportunity to try local produce and throw together some relaxed dinners.
Whether you're staying in a campervan, holiday park, an apartment or country cottage, one thing's certain… the oven and kitchen gear won't be what you're used to at home. So, to keep things simple we've put together our best easy recipes and tips for a UK staycation. From what to pack to what to eat, we've got your holiday food sorted…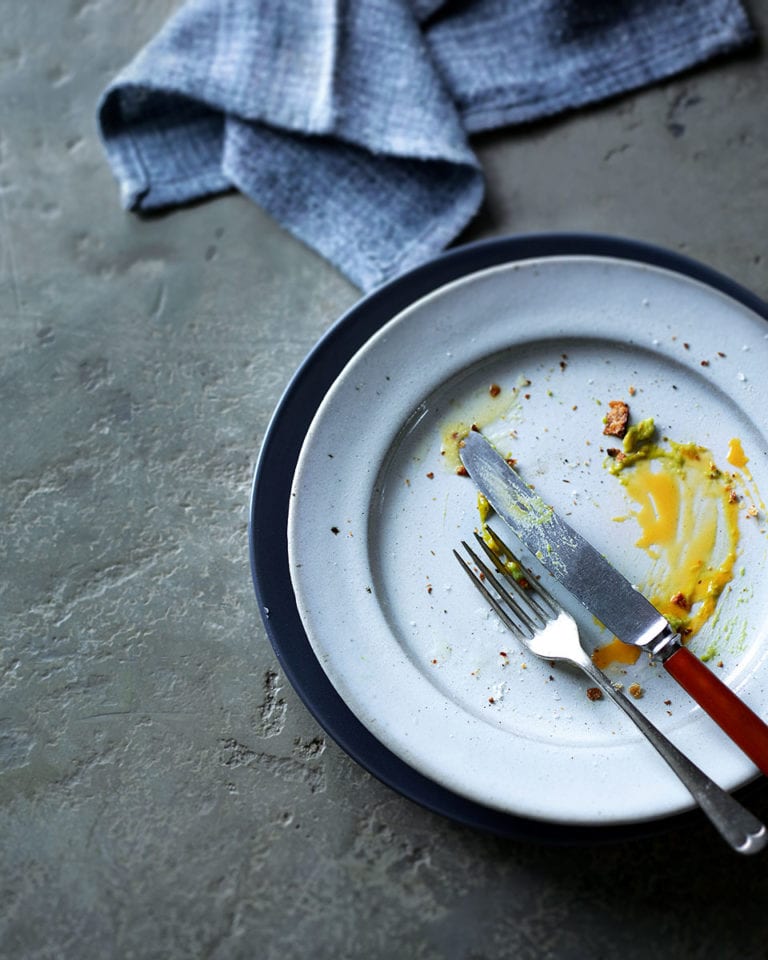 What to pack for a self-catering holiday
We presume you've got the clothes bit covered, but when it comes to packing the right gear for a staycation kitchen it can be hard to know what, and how much, to take.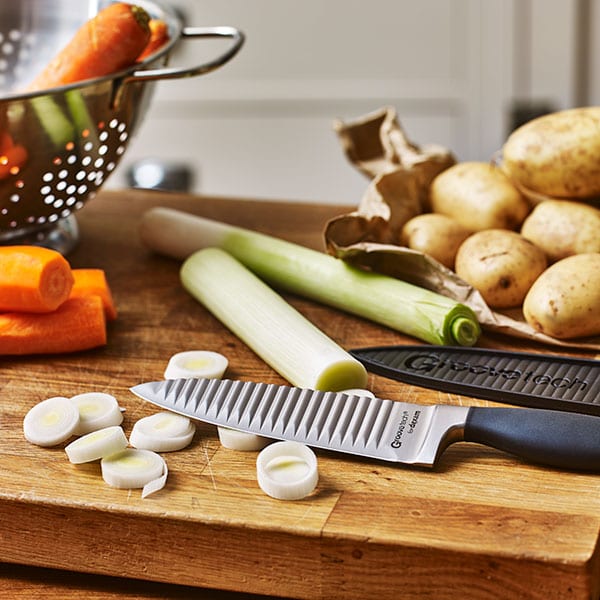 Helpful hosts sometimes include a list of pantry basics in the prearrival info
Check the Airbnb listing or confirmation email. There's usually a list of kitchen equipment, such as coffee makers, microwave, oven, fridge and freezer, and sometimes extra details on pots and pans, baking dishes, wine glasses and basic utensils. On Airbnb, this info is under the amenities tab.
The amount of gear varies wildly (we've stayed in places with just a hob and mini fridge and others with a fish kettle and enough platters to cater a wedding). But, as a rule of thumb, cottages and apartments have more equipment than caravans and mobile homes.
Helpful hosts sometimes include a list of pantry basics in the prearrival info. Many provide salt and pepper, tea bags, coffee, sugar and olive oil. If you hit the jackpot, you might even find a cake or biscuits on arrival, and a pint of milk in the fridge. Some holiday companies offer an arrival hamper to buy, with breakfast essentials like bacon, eggs and bread. Not cheap, but worth it if you're arriving late at night.
The best foods to bring on a staycation
Garlic bulb
Stock cubes
Tea bags (if not included in your stay)
Little pots of salt, pepper and sugar
Olive oil
Bag of pasta
Any fruit and veg you don't want to waste which will survive the journey: apples, potatoes, onions etc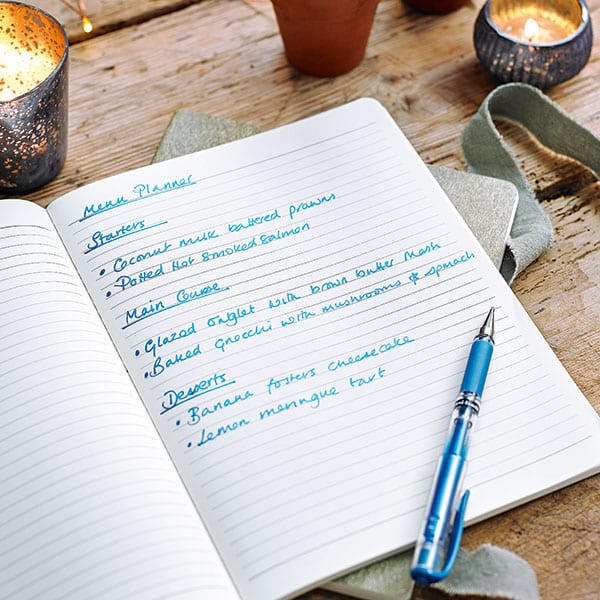 Arrange a supermarket delivery, or hit the local farm shop.
Arrange a supermarket delivery, or hit the local farm shop. Plan easy meals around fresh produce and ready-to-eat ingredients such as cooked salmon fillets, cured meats, halloumi, a carton of gazpacho, new potatoes and good bread. Avoid lots of dry ingredients and condiments you'll have to throw out or cart home.
The best kitchen equipment to pack for a staycation
The amount you bring will be guided by the inventory, but the following will all be useful:
Tin foil and kitchen roll
Extra tea towels
Washing-up liquid
Lunchboxes, lidded tubs or tiffin boxes (for storing leftovers and picnics)
Beeswax wraps
A cool bag or box for beach days
Reusable coffee cups and water bottles for days out
Bamboo picnic plates in case you need extra plates, and for days out
Ten of the best easy recipes for a staycation
The ideal staycation recipes are quick, low-stress and with a short list of fresh ingredients. These simple summer dishes are ideal for a UK break, and many make leftovers for picnics, too.
Hot smoked salmon and asparagus tart
Top a sheet of ready-roll pastry with swirls of cream cheese and fresh pesto, hot-smoked salmon, watercress and asparagus for a quick, one-tray dinner. Use leftover pesto for pasta or potato salads, or make pesto gnocchi with peas and pine nuts.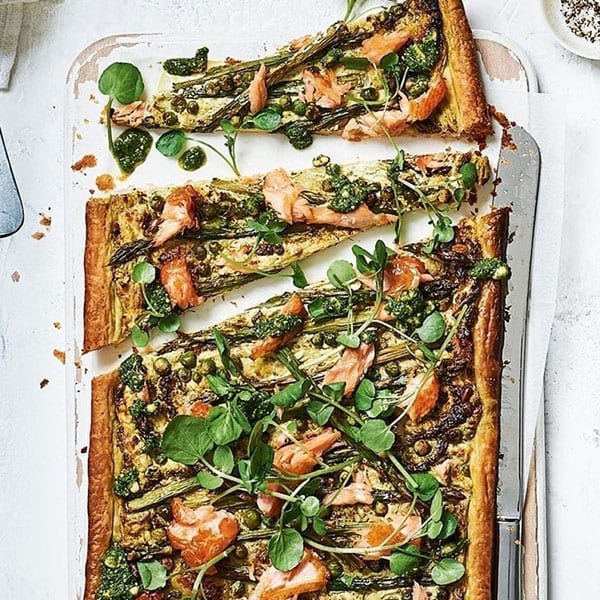 Creamy vegan sausage and spinach pasta
Buy chilled or frozen vegan sausages (self-catering freezers are often diddy, but you should have room for a pack of bangers). This creamy vegan sausage and spinach pasta makes a simple but filling dinner. Cook a few extra sausages and pasta (without the vegan cream) for lunchboxes, too.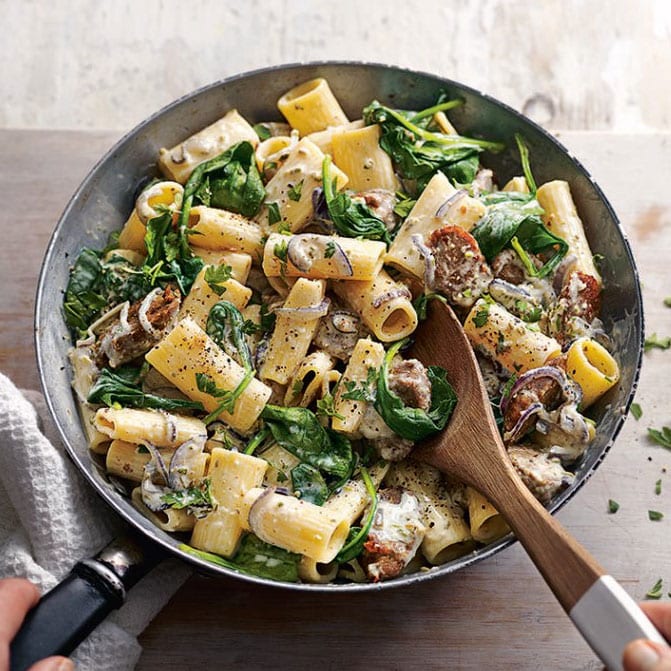 There's no protein this versatile tabbouleh won't go with. Pick up some fresh broad beans from a market or farm shop and top the salad with grilled halloumi or ready-to-eat salmon. If your self-catering spot comes with a barbecue, serve alongside vegan burgers, lamb steaks or chicken drumsticks.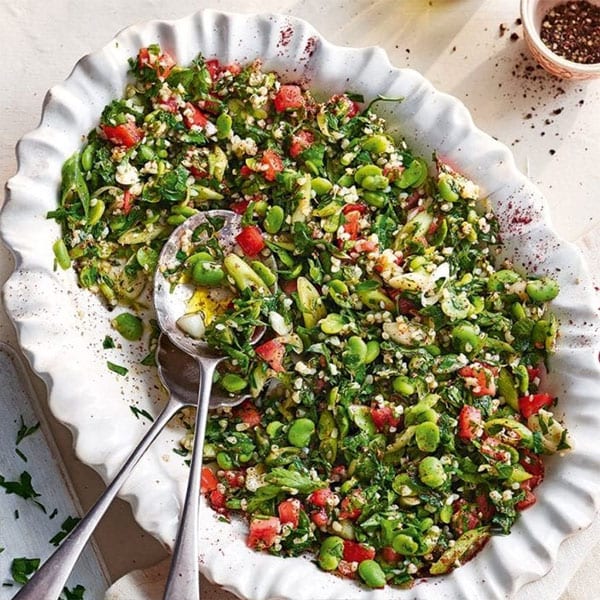 Pots of British crab meat should be easy to come by from a fishmonger if you're staying near the sea.  Grill a baguette and top with crushed peas and crab folded into crème fraîche for a holiday lunch to remember.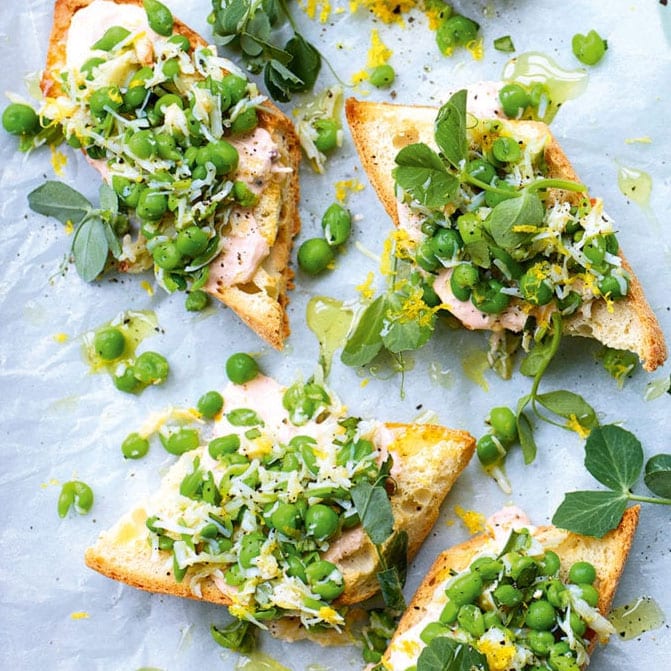 If you're holidaying with friends or family, and taking it in turns to cook, then earn some serious brownie points by serving up a big shakshuka with oozy eggs, creamy feta and crisp chorizo for breakfast. They don't need to know this one-tray, oven-baked dish only needs 10-mins prep.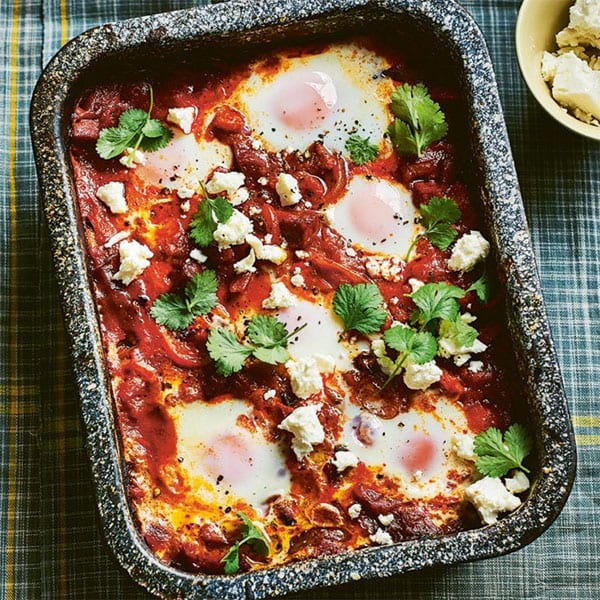 Look at this magnificent beast. Our stuffed picnic loaf is impressive, but easy to assemble…providing your cottage has a decent knife. Cut vertical slits into a seeded sourdough and stuff with creamy mozzarella, whipped spinach butter, roast veggies and ripe tomatoes.
Worked up an appetite after the day's adventures? Once you're back at base camp, it won't take long to prep an easy summer chicken tray bake. Roast chicken thighs with new potatoes, courgettes and vine tomatoes, and top with dollops of fresh pesto.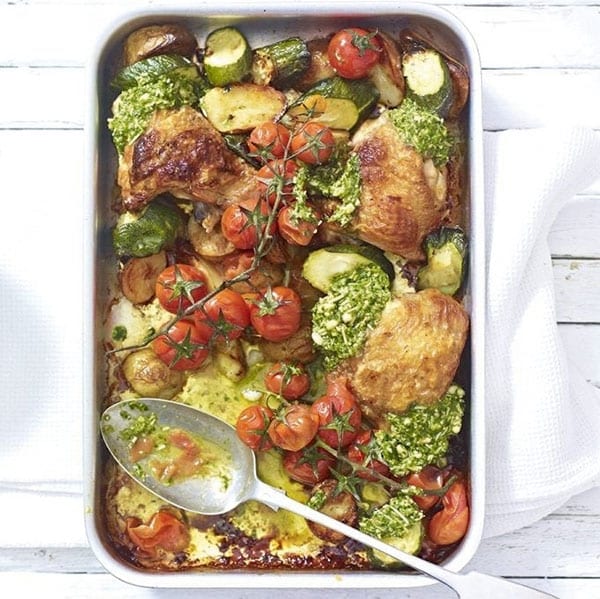 A quick but filling summer salad. Tumble pea shoots, watercress or rocket with crispy Parma ham, soft boiled eggs and Pecorino (or try a local hard sheep's cheese). Serve with crusty bread or new potatoes.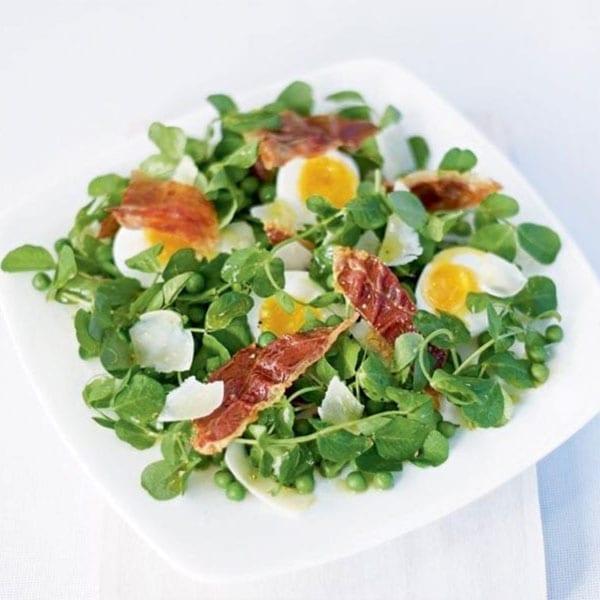 Magic happens when you fold whipped cream, broken meringues and ripe strawberries together. Our recipe includes instructions for homemade meringues but you're on holiday, so bought ones will do the job just fine!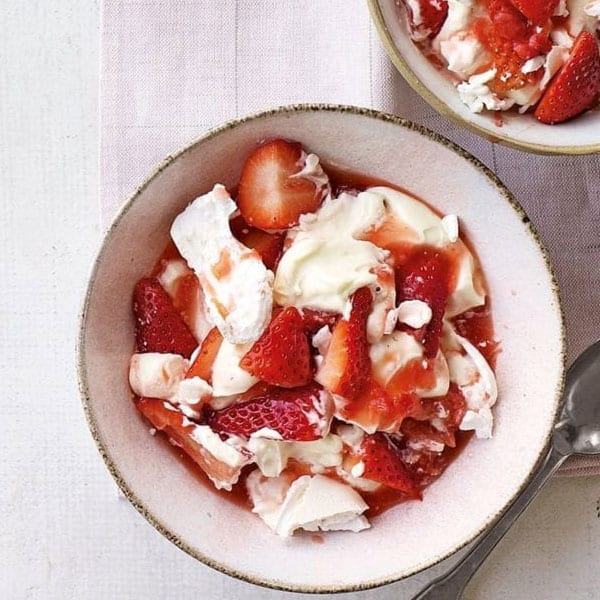 Cucumber, mint and elderflower champagne cocktail
Celebrate being somewhere that isn't your house with a simple cocktail. This one doesn't have any spirits so you just need to pick up a bottle of fizz (perhaps a bottle of the local English sparkling wine if you're on the south coast). Cheers to summer and a change of scenery!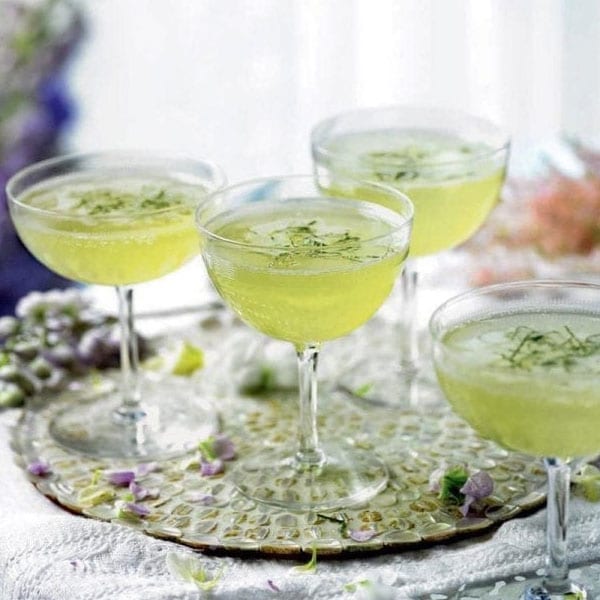 Heading camping? Discover our favourite camping recipes.
Subscribe to our magazine
Food lovers, treat yourself this Christmas... Enjoy 12 months of magazines for £29.99 – just £2.50 an issue.
Subscribe
Unleash your inner chef
Looking for inspiration? Receive the latest recipes with our newsletter