The best food pairings for beer
As pairing beer with your dinner becomes increasingly popular, Susan Low looks at the reasons why it might even be the preferred choice over wine/food pairings. New to beer pairing? She also offers a rough guide to get you started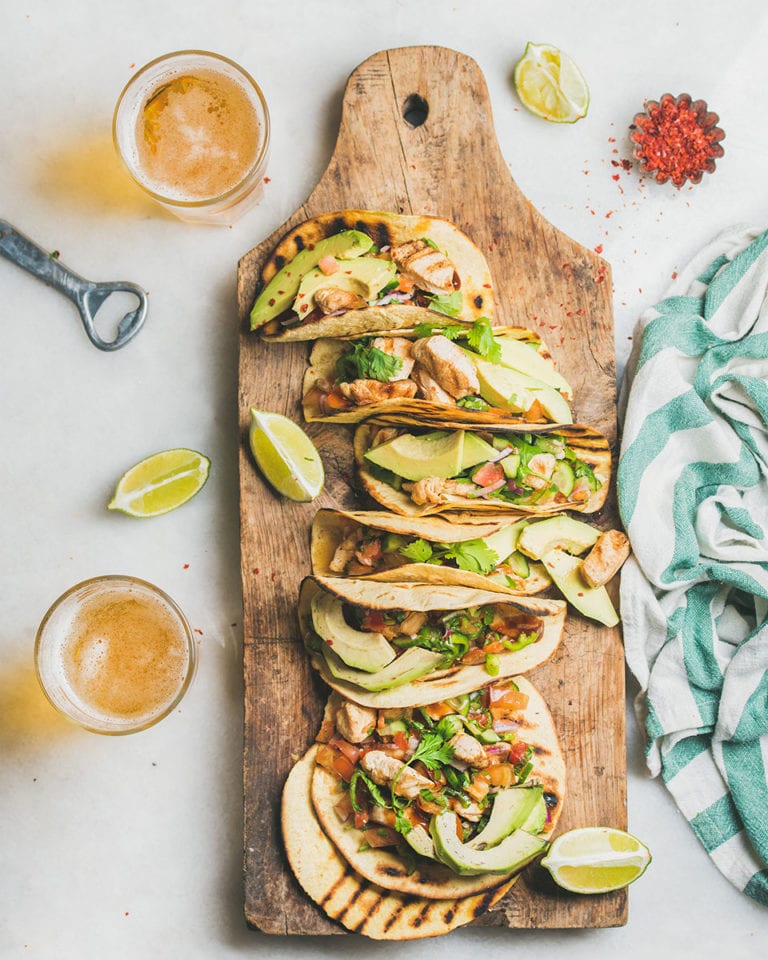 Is it easier to pair beer with food than wine?
Pairing food with beer is easier than pairing food with wine. Fact. That statement will no doubt upset wine drinkers and sommeliers from Seattle to Settle, but it's true, and here's a few reasons why.
First of all, the world of beer comes with very little baggage of what one 'simply must' drink with, for example, asparagus (sauvignon blanc) and what one 'simply mustn't' drink with fish (red wine). The rules around matching beer with food are fewer and more fluid, which takes away a lot of the stress.
Second, it's easier and it's more fun to pair beer with food. Cracking open half a dozen bottles or cans of beer with friends over a casual dinner and letting people experiment to find what works for them is as undaunting as booze and food pairing gets. Even the priciest beers tend to cost less than wine too –  another big plus.
Third, beer has a vast range of flavours and styles, so it's super versatile and the pairing options are endless.  In the past decade or so, the beer world has seen an explosion of styles, thanks in part to the craft beer movement, which switched the focus from large-scale, often subtly flavoured brews to more individualistic, flavour-forward offerings. 
From hoppy, fresh Indian Pale Ale (IPA, which now comes in sub-styles from traditional UK-style to US-style to black IPA) to appropriately named sour beers and malty, toasty dark porters and stouts, the list of beer styles is growing by the month. 
Added to that, beer's slight bitter edge makes it particularly food-friendly and the slight carbonation helps to refresh, rather than tire, the palate. Here's a rough guide to choosing beer and wine, but there really are no hard and fast rules – just keep an open mind and be willing to experiment.
Beer and food pairing suggestions
Lager and Pilsner
At the lighter end of the spectrum, these refreshing styles are so versatile that it's hard to go wrong. Lager, which often has a touch of sweetness to its hoppy, bitter edge, has an affinity with salty foods (that's why lager and pizza are such a good match). It's also a good match with dishes made with olives, capers and slow-cooked tomato sauces.
Pilsner, which is drier, and often has citrus notes, is an excellent match with fish and chips – the citrus acts like a squeeze of lemon. It's also great with Vietnamese dishes and chicken with lemon.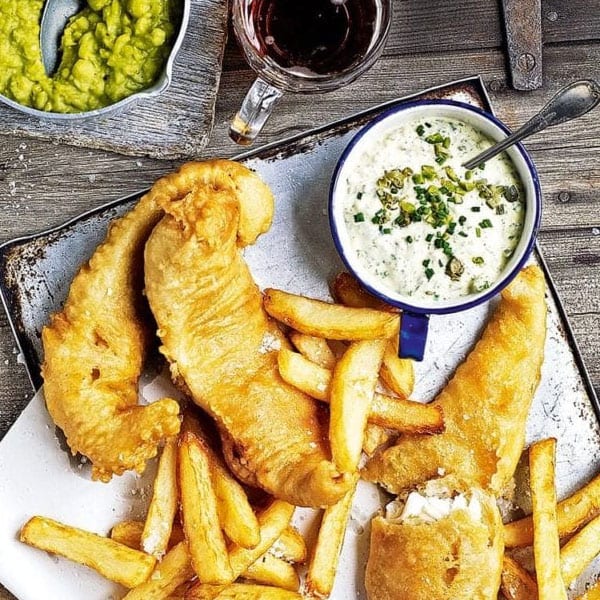 Pale Ale and Indian Pale Ale (IPA)
The key flavouring element in these styles is hops, and the more of the citrussy, piney, bitter, tropical-fruity flavours and aromas that can be mustered from the hops, the better. Pale ale has lower alcohol (about 4-6% ABV, compared to 5.5-7.5% ABV for the typical IPA; a pint of 5% ABV ale has 2.84 units of alcohol, in case you were wondering) and a more nuanced flavour. 
Pale ale is a great match for gently spiced chicken and veggie dishes. Try it with Moroccan tagines and autumnal roast vegetable salads. (Lots of beers these days are vegan, by the way, but check the label if you're uncertain.)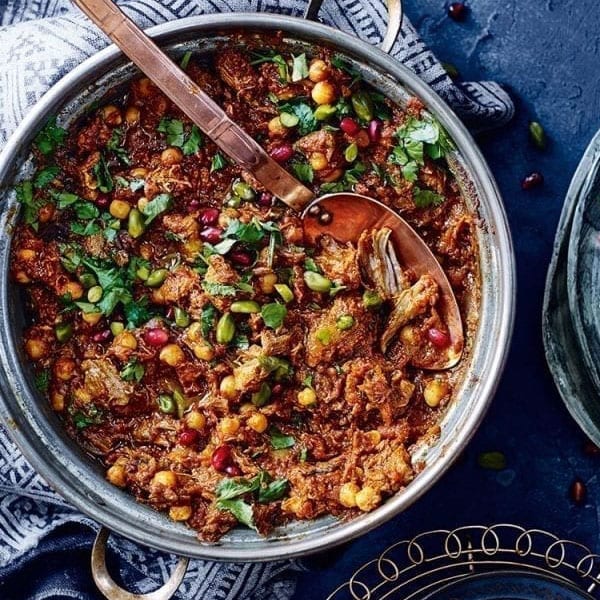 Gutsier IPA, with its full-on, hoppy aromas, is just made for fried chicken, tacos and spicy Indian curries. 
Stout and Porter
Stout and Porter are close cousins. Both are dark beers with rich, chocolaty, toasty characters, and a gently creamy texture. Stouts (as the name suggest) tend to have more ooomph – a bit more richness. 
These rich styles are surprisingly food-friendly, matching easily with an impressive range of savoury and sweet dishes. Stout is magic with rich seafood such as lobster and scallops, and it's equally gorgeous with a plate of salty ham. If you can find oatmeal stout, made (you guessed it) with oatmeal, the gentle sweetness is a brilliant match for brownies and other bitter-chocolate desserts.
Try Porter with blue cheese such as Stilton or Beenleigh Blue and biscuits for a taste sensation. Porter is also a great match with mushroom-based dishes and rich, warming stews. 
The world of beer is broader, richer, more complex (and more exciting) than it's ever been. Crack open a few brews of various styles and try out some new recipes. Your palate is in for a fuss-free treat. 
Subscribe to our magazine
Subscribe to delicious. magazine for HALF PRICE
Subscribe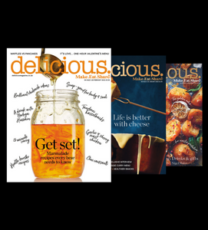 Join our newsletter
Packed with menu ideas, recipes, latest competitions and more...