16 marvellous Malteser recipes you need to try, right now
For most people, Maltesers are a year-round sweet. To me, they're a reminder that Christmas is just around the corner. Every year my gran will unfailingly present me with that majestic red box for Christmas. So it's no surprise that the sound of those delightful little balls elicit a nostalgic, festive feeling.
Each bubbly little bite is so ridiculously light that it's far too easy to munch down a handful – or a box full – even after demolishing Christmas dinner, three different desserts and several brandy snaps. Maltesers are a chocolatey snack that can be eaten any time, any place, whether you're feeling a little bit peckish or (think) you just can't eat another bite. Trust me, you can.
Here are my favourite recipes from around the web. Have a scroll, try to find one that you can say no to. Because let's face it, you always have room for 'just one'.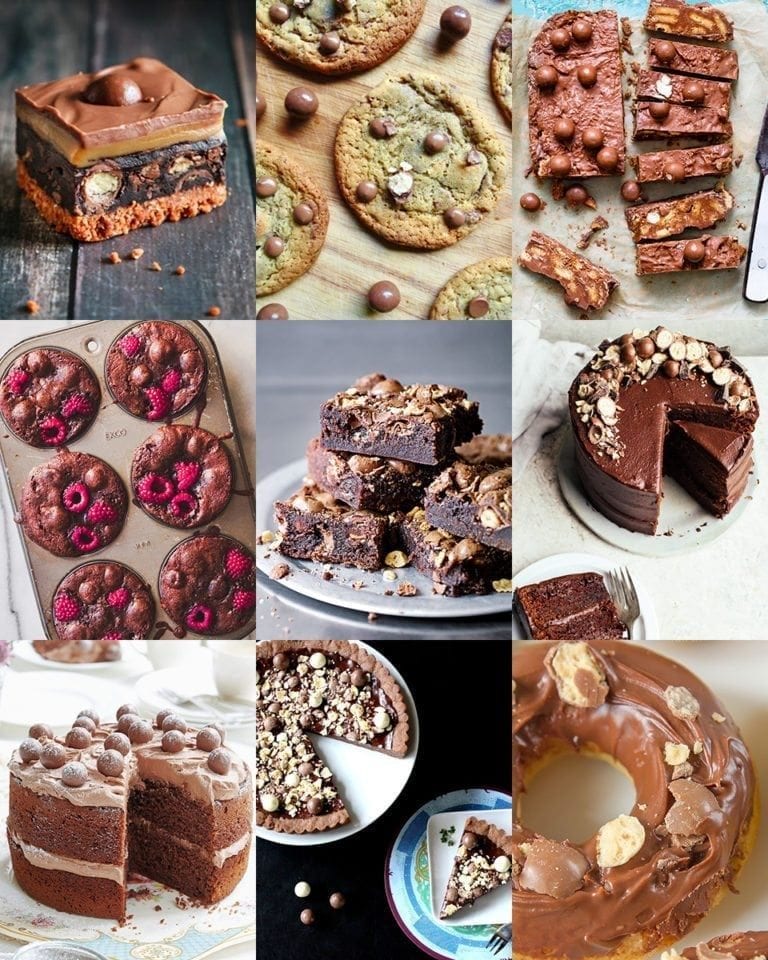 Everyone loves a Malteser, and I may be this chocolate's number one fan. So, I thought it only appropriate to find a few recipes that celebrate those lovely little balls in all their malted glory.
1. delicious. Malteser brownies 
How do you make chocolate brownies even better? Top them with Maltesers, of course.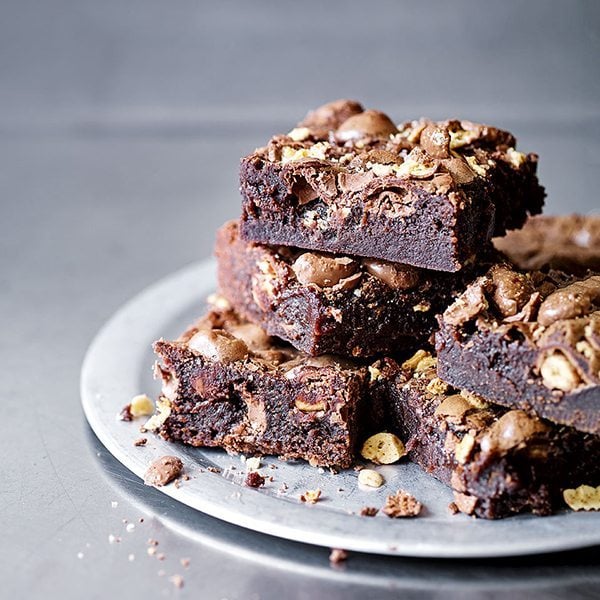 2. Mary Berry's malted chocolate cake
Two thick layers of chocolate sponge, a rich malted icing and a handful of Maltesers to finish. We never doubted you for a second, Mary.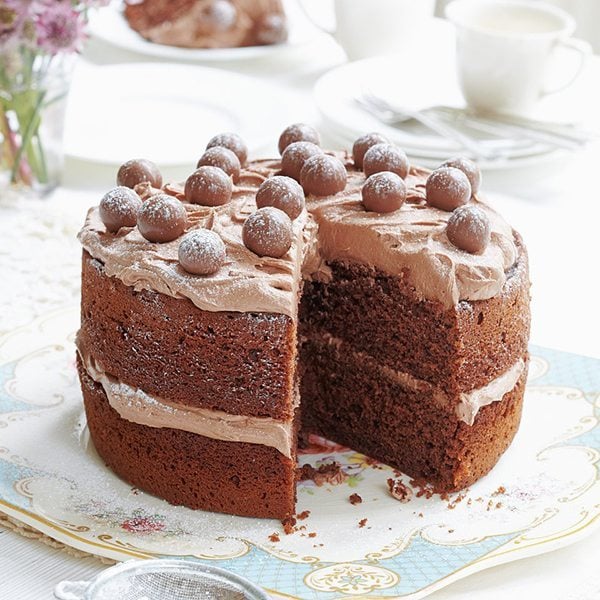 3. Create Bake Make's three ingredient Maltesers Fudge
Who can resist a finger of fudge? All you need is three ingredients – and the willpower to wait while they set in the fridge!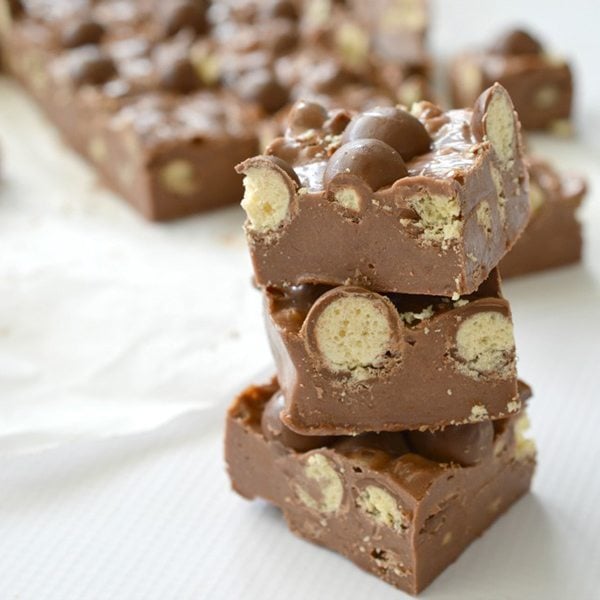 4. annie's noms malt chocolate doughnuts
A squashy baked dough topped with a silky milk chocolate glaze and crispy Malteser pieces? Doughnut mind if I do.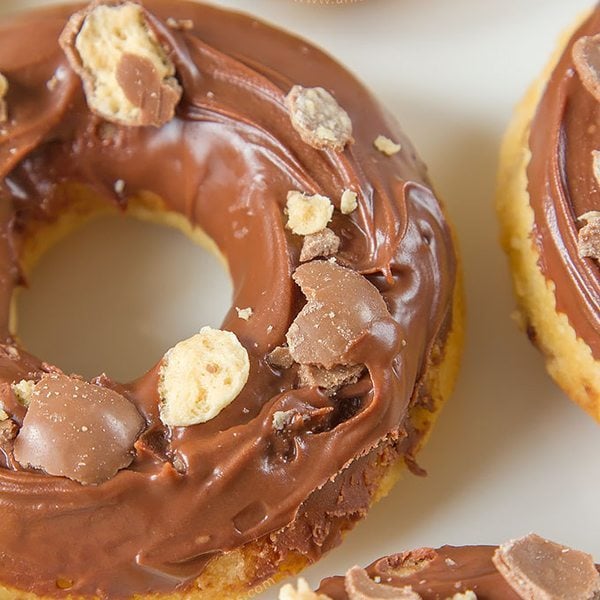 5. Izy Hossack's double chocolate malt cake 
Izy decided to add in an extra layer at the last minute and we can't thank her enough. You can never have too much cake…especially when it's topped with Maltesers.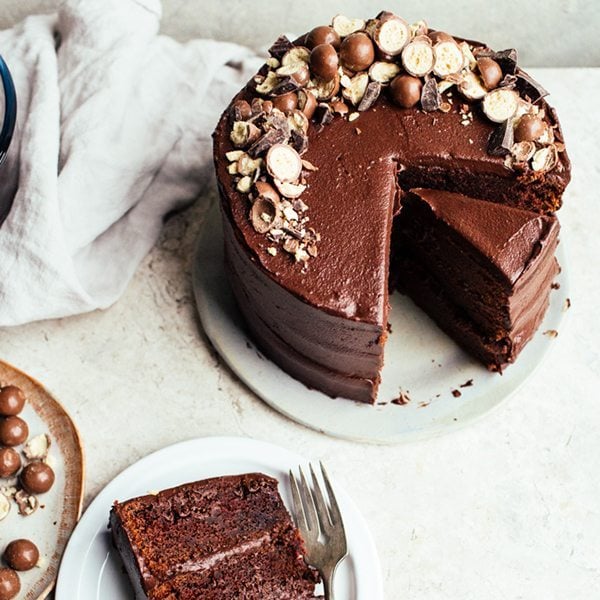 6. Bakelife's chocolate brownie cakes with raspberries and Maltesers
Anything with a molten middle gets a thumbs up from us.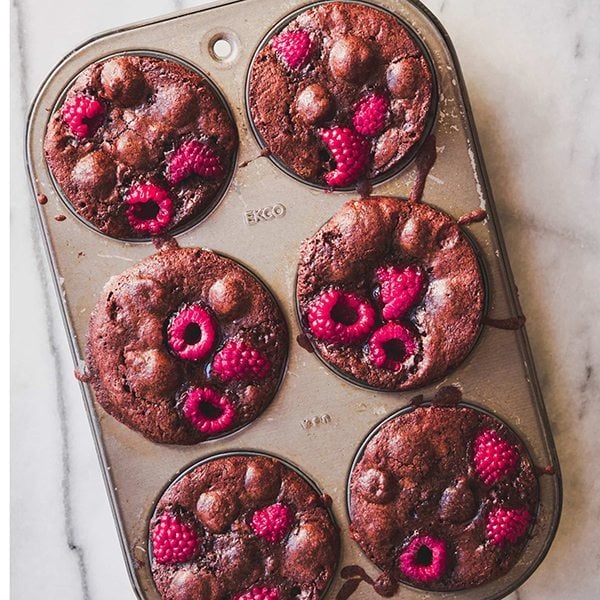 7. the whimsical wife's salted caramel no bake Malteser slice
Once upon a time, salted caramel met chocolate and then Maltesers came along. Needless to say, they all lived happily every after.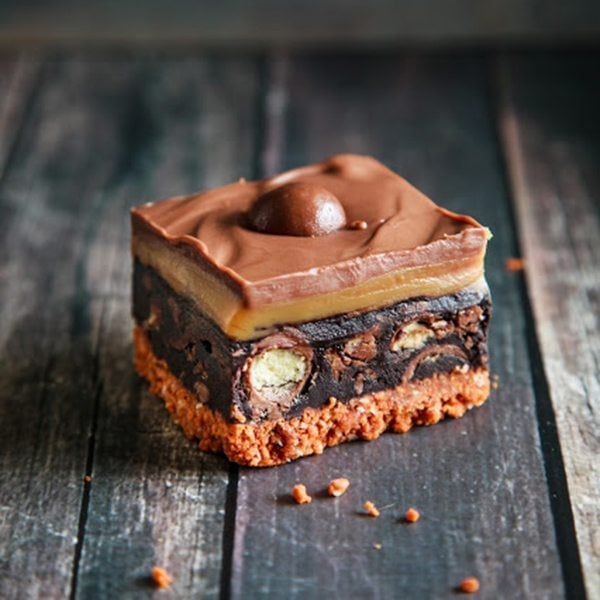 8. sandhya's kitchen's chocolate fridge cake
Did you know that chocolate fridge cake feeds the soul? That's why mine's so big.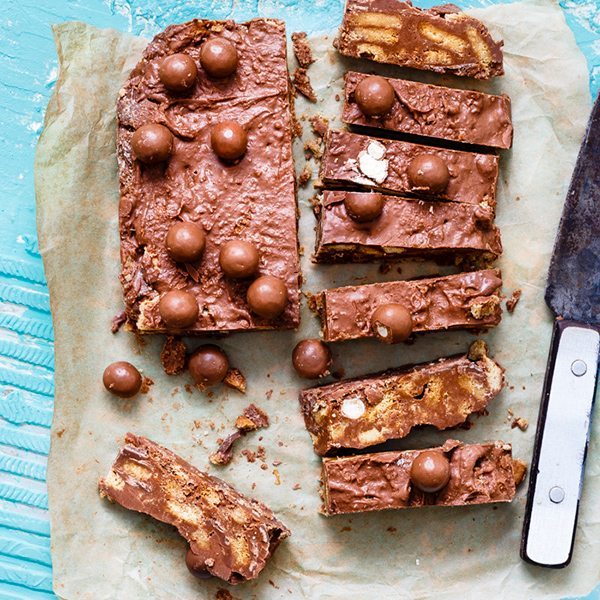 9. Kidspot's (recipe by Penny Flanagan) Christmas pudding Malteser cake
For the traditional Christmas pudding sceptics out there – I'm pudding this one on the map.
10. delicious. chocolate and Malteser cake
They may be hidden but don't you worry – this sponge cake is packed full of crunchy Malteser pieces.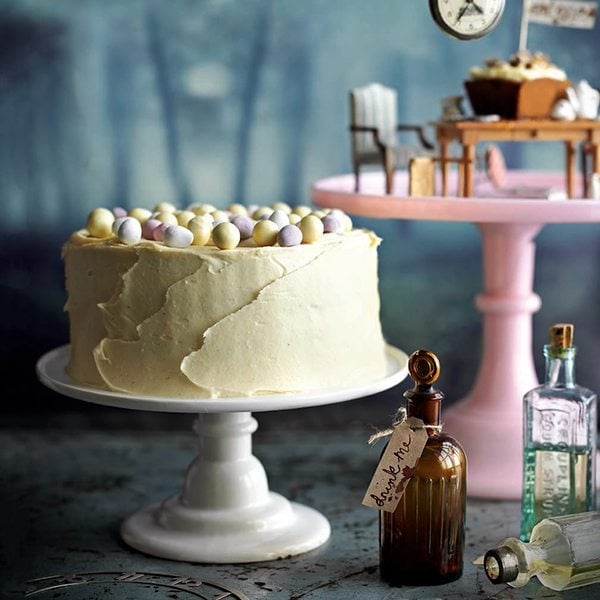 11. bakeplaysmile's Malteser balls
A chocolate ball inside a chocolate ball. Enough said.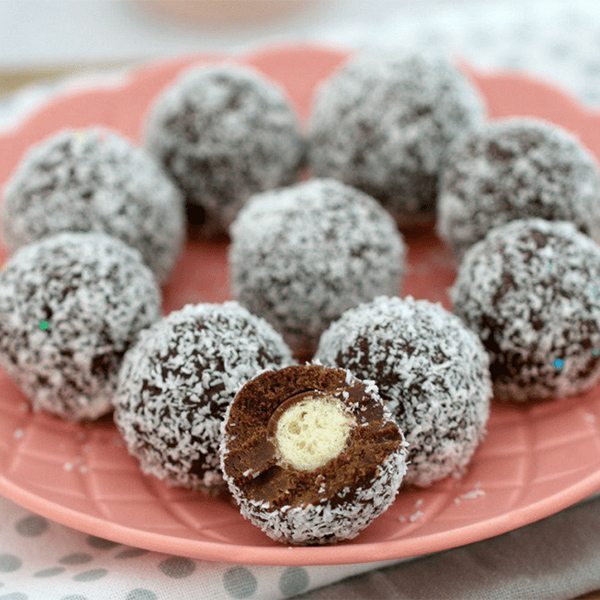 12. thelittleloaf's Malteser macarons
It looks like a burger and tastes like a Malteser.  Two rights can't make a wrong can they?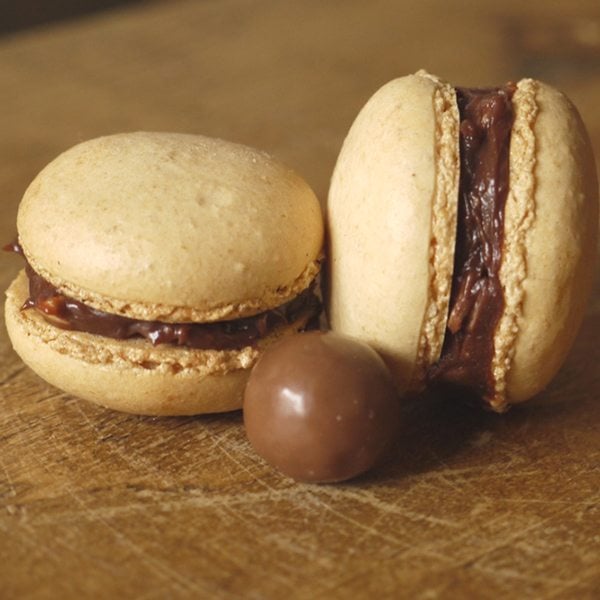 13. Lea and Jay's Malteser chocolate tart
A malted chocolate base tarted up with chocolate chips and crushed Maltesers. What's not to love?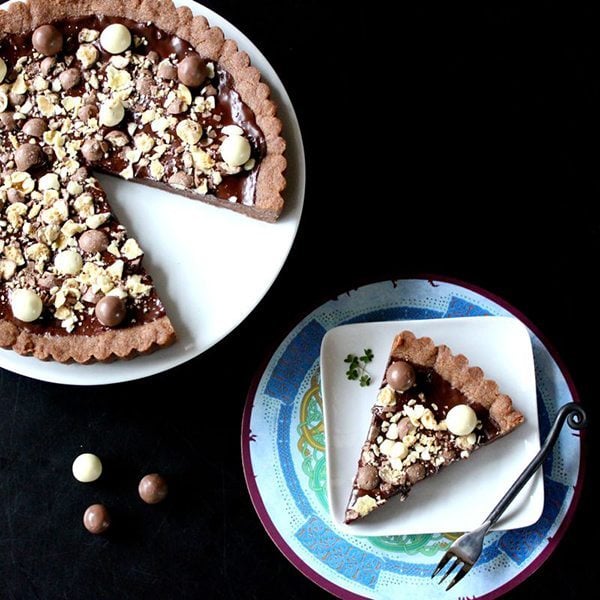 14. Jamie Oliver's devil's double choc malt cookies 
"Bake these, and your face will hurt because you'll be smiling, chewing and gurning for another one." – Jamie Oliver

15. Mummy Mishaps' Maltesers & Baileys biscotti 
Imagine a biscuit. Now make it crunchier and a little bit more fancy. You've reached biscotti. Now add Maltesers and Baileys. You've reached heaven.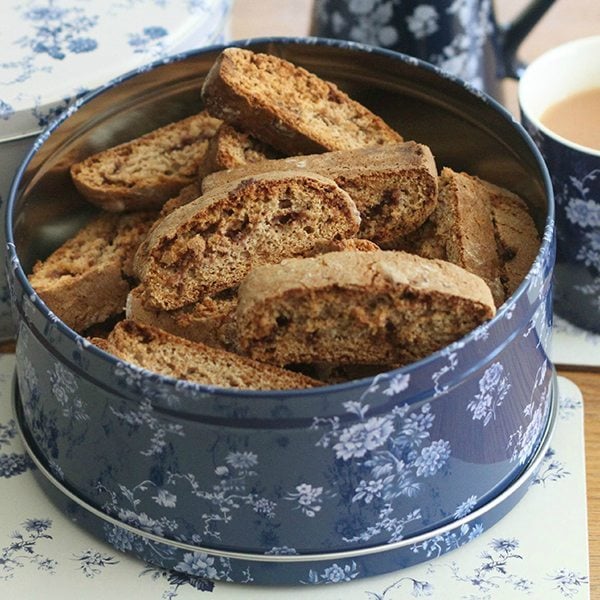 16. Maverick baking's chocolate chip Malteser cookies
I only eat cookies that are soft, chewy and full of chocolate chips. These tick all the boxes and contain Maltesers too! I'll have three please.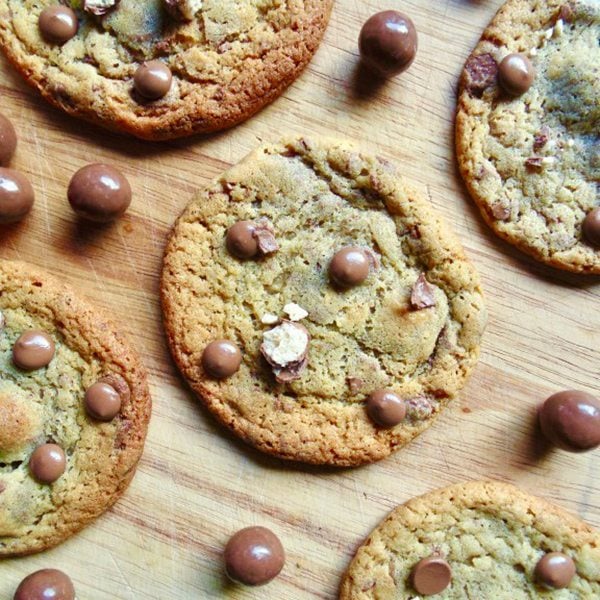 Subscribe to our magazine
Subscribe to delicious. magazine for HALF PRICE
Subscribe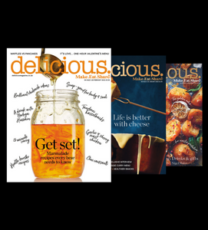 Join our newsletter
Packed with menu ideas, recipes, latest competitions and more...