13 best scone recipes
If there's one thing us Brits are known for taking quite seriously, it's mastering how to make the perfect scone. From savoury varieties baked with handfuls of cheese to the failsafe classic scone, discover our best scone recipes here.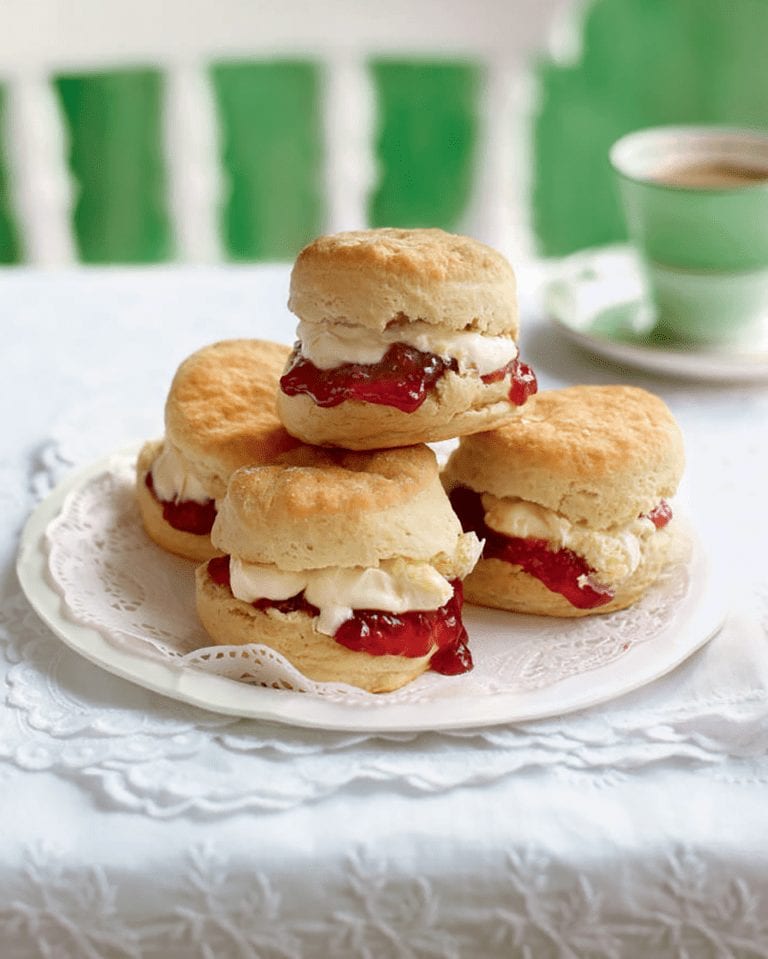 Scones are marvellous, don't you think? Traditionally eaten warm alongside a pot of tea and an assortment of sweet toppings, the majestic scone is a great bake to master at home – and the good news is, they tend to require very few ingredients.
So, how do you make scones from scratch?
Scones require fat (in the form of butter), gluten and a raising agent ( in the form of flour) and very little else! The key to a perfect scone is to ensure your butter is very cold when incorporated into the mixture. This ensures the butter only starts to melt when the scones hit the oven, and not a second before.
To make a batch of scones, simply rub butter into flour using your fingertips, until the mixture resembles fine breadcrumbs. Next up, bring the mixture together into a dough by adding the wet ingredients.
How do you achieve the perfect fluffy scone?
Have you ever taken your scones out of the oven to find they're not quite as fluffy as you had hoped? Talk about an anticlimax. Take a look at some of our troubleshooting tips below to achieving fluffy, well-risen scones every time.
Don't roll out your mixture too thin. Try to aim for a thickness of about 2 inches. Any thinner,  and you might find that your scones come out flatter than desired.
Don't over-roll your mixture – you'll knock all of the air out! Try to cut as many scones out of your first roll of the dough. Often, overworked off-cuts produce oddly risen scones.
Be careful when you're cutting out your scones and try to make sure you achieve a clean, precise cut straight away by pushing down firmly on your cutter, rather than twisting. If you twist your cutter, chances are, you'll end up with uneven scones.
What should you use to cut out scones?
Try to use a circular cookie cutter (one with a fluted edge is perfectly fine too). In terms of sizing, a cutter with a 5cm diameter will yield greater sized scones. Your cutter can be plastic or metal and should be dusted lightly with flour before cutting, to prevent the dough from sticking to it.
What do you serve scones with? 
The possibilities are endless! If you fancy going down the traditional route, we suggest serving your scones warm with clotted cream and an assortment of jams. If, however, you fancy something different, you could try our limoncello and blueberry scones or even our cardamom scones with rhubarb compote on top.
If you're baking savoury scones, such as cheese scones, these tend to be best served with salted butter although most savoury scones would also be lovely with a comforting bowl of soup.
Should you put jam or cream first onto scones?
Oh, we simply couldn't comment on this one…
Our best sweet scone recipes to make
If you're in need of a classic scone recipe, look no further than our easy 3-ingredient scones. These fluffy scones can be ready in under 20 minutes, too.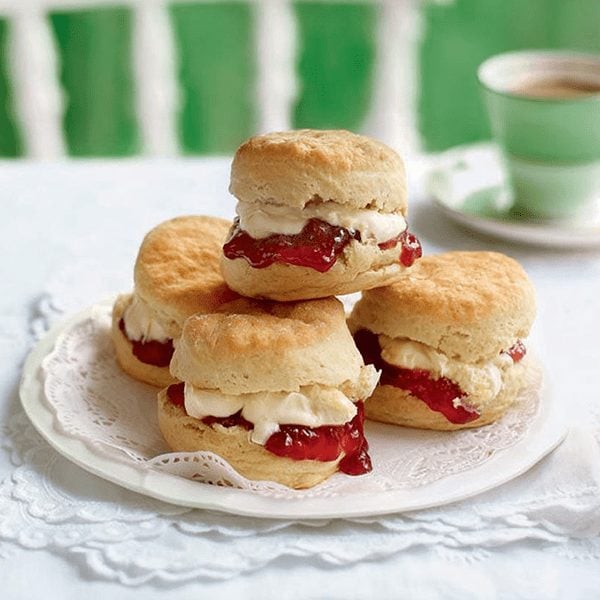 Mini buttermilk scones with cardamom cream and rhubarb compote 
These teeny-tiny buttermilk scones are filled with a wonderful pink rhubarb compote and cardamom cream. They're certainly guaranteed to take your afternoon tea up a notch, plus their size makes them perfect for tucking into more than one…
The fluffier the better, we say! This recipe is similar to our classic scone recipe but uses strong bread flour as a raising agent. Whip up a batch of scones that even The Ritz would be envious of…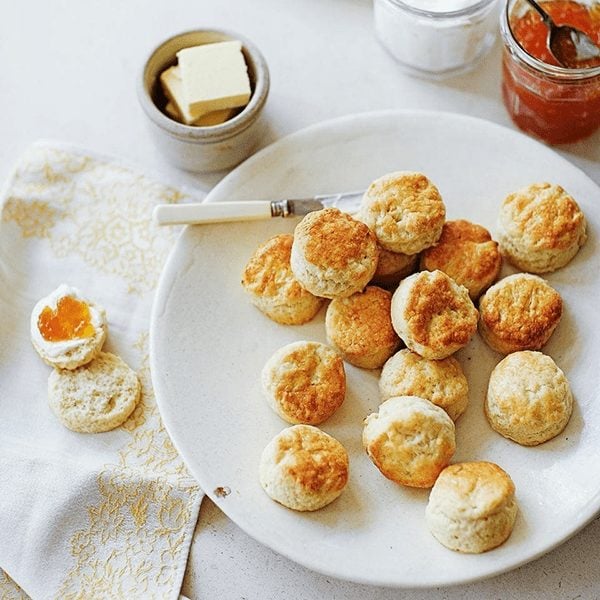 Limoncello and blueberry scones
Not sure whether the jam or the cream comes first? Avoid the drama completely with our limoncello and blueberry scones. They make a refreshing (boozy) change from the norm!
Pistachio and rosewater scones
Eric Lanlard's recipe adds the fragrant flavours of rosewater and pistachio to classic British scones, for a Middle-Eastern spin on afternoon tea. These beauties are an absolute must for pistachio lovers.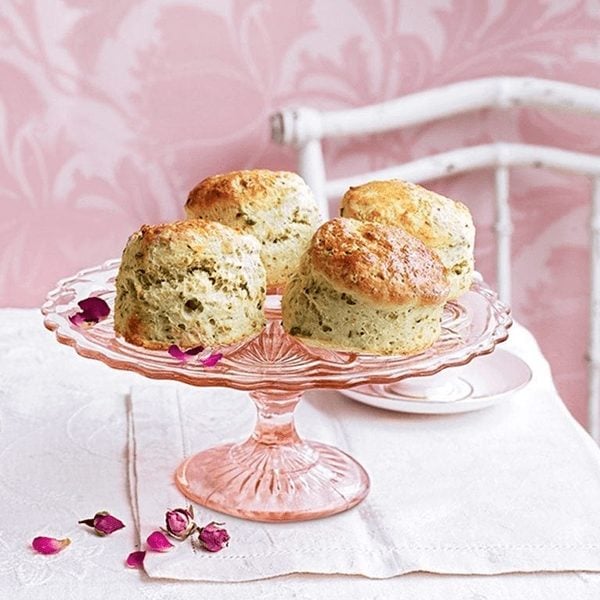 Apricot, cranberry and whipped cream scones
These wonderfully light scones are made with whipped cream, honey, dried apricots and cranberry for a fruity twist on classic cream tea. They've been cut into wedges, rather than the traditional rounds, but you can shape them however you like!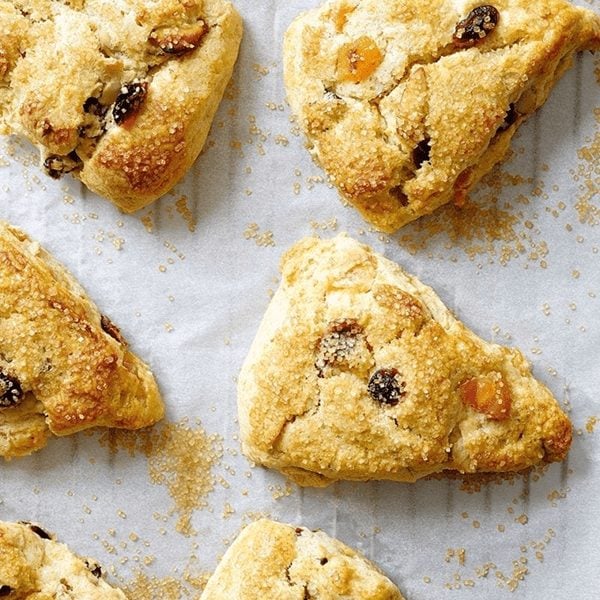 Bear with us here… We've got a slightly unusual topping suggestion which tastes mighty incredible. Rebecca Sullivan's scones are topped with lemon-soaked sugar cubes, which form a zesty, chewy layer when baked. Cool, huh?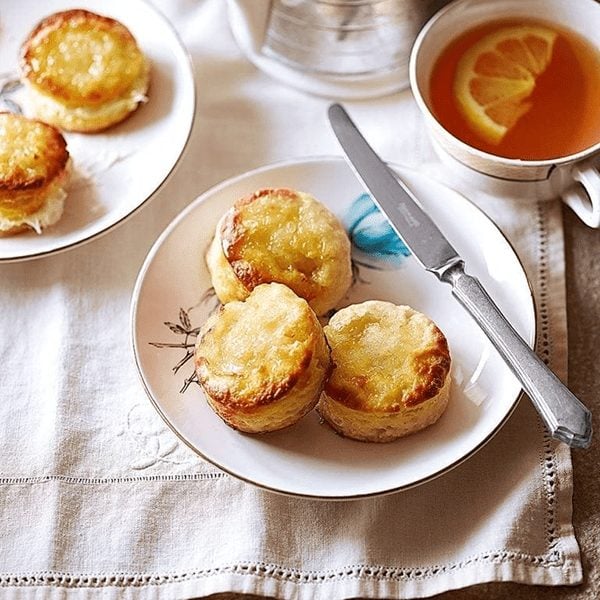 Our hot cross scones combine the deliciously moist, crumbly texture of home-baked scones with the fruity flavours and spicy undertones of hot cross buns. A quick, easy and scrumptious Easter-time treat that's perfect if you don't have yeast (or the time) to make hot cross buns.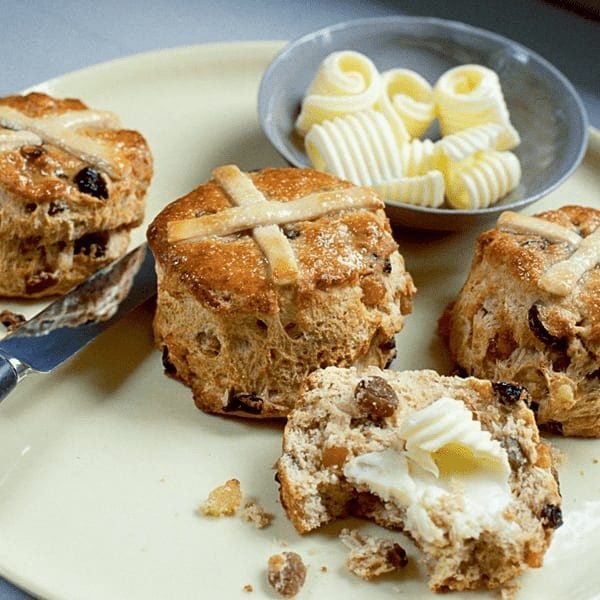 Our best savoury scone recipes to make
Our light and fluffy cheese scones are easy to make and come topped with a crisp crust of golden toasted cheese. Talk about heaven.
Never given savoury scones a go? You might be surprised at just how scrumptious they are…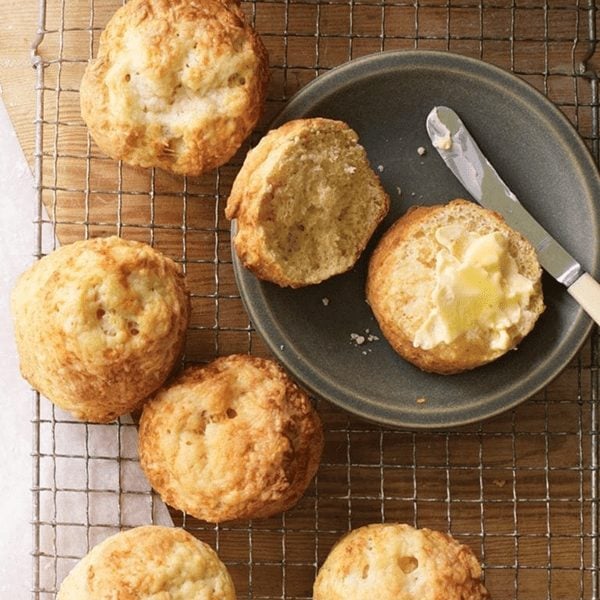 There's no greater combo than spring onion and bacon and that, folks, is a fact. These scrummy spring onion and bacon scones can be served on their own, or as part of a buffet or picnic.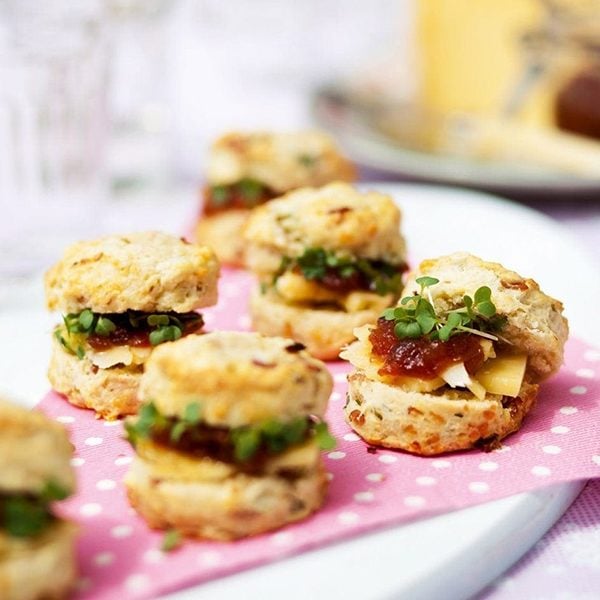 Most cheese scones feature cheddar as their hero ingredient, which is why the  addition of stilton is a welcomed change here. Serve these stilton and walnut bites up with soup or on their own, slathered in salted butter as an afternoon treat.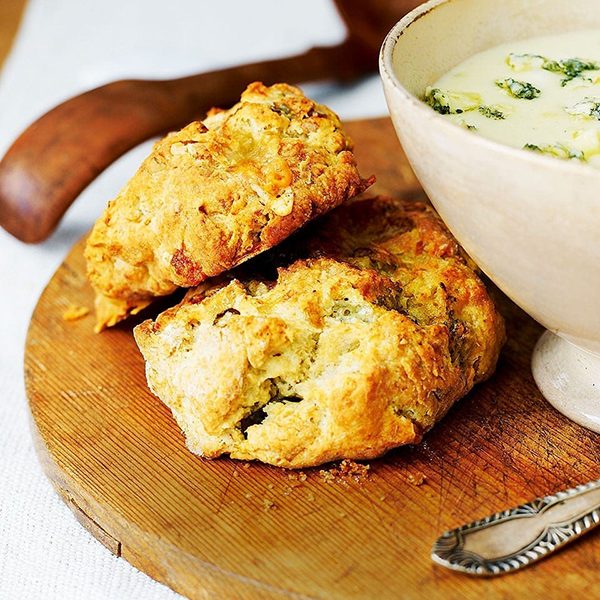 A brilliant recipe for Halloween or a tasty way to use up seasonal pumpkin, give this autumnal scone recipe a go. Make sure to serve with plenty of butter, it's essential!
Indian-flavoured scones with onion chutney
These Indian-inspired savoury scones make a great party snack or simply provide a tasty new flavouring suggestion for an old favourite.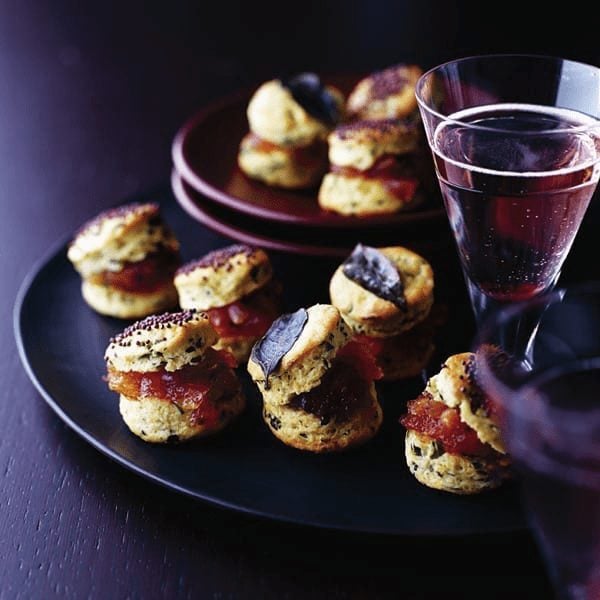 Looking for more canapé inspiration? We've got a whole collection of them.
Or discover plenty more afternoon tea treats in our bumper collection of afternoon tea recipes.
Subscribe to our magazine
Subscribe to delicious. magazine for HALF PRICE
Subscribe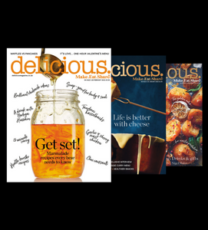 Join our newsletter
Packed with menu ideas, recipes, latest competitions and more...