9 of our best steamed pudding recipes
Steamed puddings: they're easy to make, often require few ingredients, and are guaranteed to return a moist crumb. It's a wonder steamed puddings aren't on a weekly rotation in the winter months. Let's change that…
So, here we are, to sing the praises of the traditional steamed pud. As we long for the comfort foods of childhood, they really are making a bit of a comeback. From the old-school Sussex pond pudding popularised by last year's Great British Bake Off, to individual mini clementine puddings or a great big steamed marmalade number that would have Paddington Bear smiling from ear to ear – these are our top picks for a hot winter pud.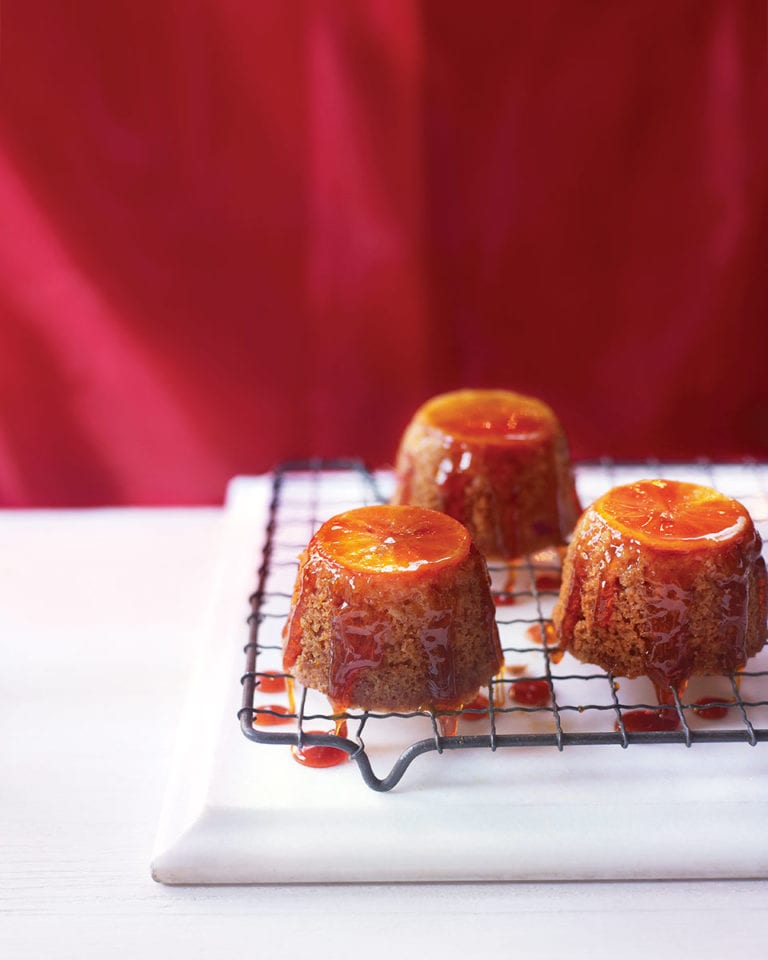 How to make a steamed pudding
The basics
A pudding can be steamed either in an oven, tightly wrapped and sitting in a bath of boiling water, or the old fashioned way – on the hob. To steam on the hob, simply cover the prepared mixture with a disc of baking paper, and then a large piece of foil, then lay a large piece of baking paper on top. Fold a pleat in the middle (to allow the pudding to expand) and place, baking paper-side down, on the pudding. Secure under the rim of the basin with string. You can also then thread another piece of string on either side of the basin and tie in place to make a handle, which helps when removing the pudding from its pot. Place an upturned saucer in a large pan and place the pudding on top. Fill with boiling water so it comes halfway up the sides of the basin, then cover and bring back to the boil. Simmer for the allotted time.
The cheat
Some speedy puddings can steam in a microwave, see the sticky toffee pudding recipe below! For large puddings, cover the basin with cling film, pierce a few times with a fork, then microwave on medium-high for 4-6 minutes – check that it's cooked with a cocktail stick. Leave to rest for 2 minutes before turning out onto a serving plate.
9 best-ever steamed pudding recipes
This classic marmalade pudding recipe uses breadcrumbs, so it's a thrifty use of any stale bread. This recipe is made with marmalade which makes for a sweet and zesty dessert that goes especially well with cream.
Sticky clementine steamed puddings
Prepped in all of 15 minutes, and boasting a sticky sharp-sweet sauce, these mini-puds are as gorgeous to eat as they are to look at. And what's more, the recipe can be easily adjusted to make one big pudding if you don't have dariole moulds to hand. Trust us, these are a winner.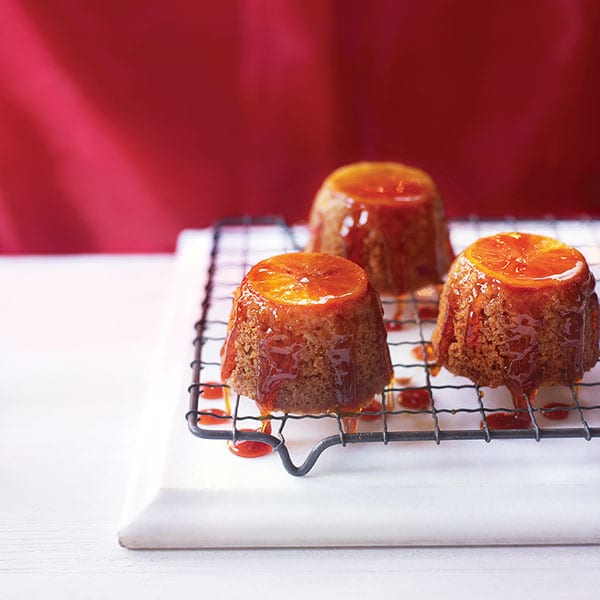 Rhubarb makes for a divine steamed pudding, the fruit forms a beautiful pink topping while the fruit's juices seep into the pudding itself. So, while this dessert may take a while to cook, the results are worth it.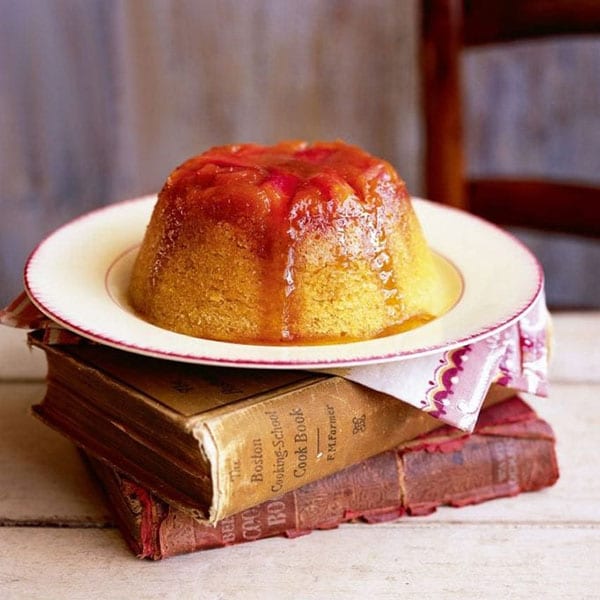 You may remember this cropping up on last year's Great British Bake Off. Made with a crusty steamed suet pastry which encases a whole lemon, plus butter and sugar. The lemon almost candies in the sugar and, once cut into, the juices spill out and form a pond around the pudding (hence the title). It's a thrifty dessert, needing just 6 ingredients.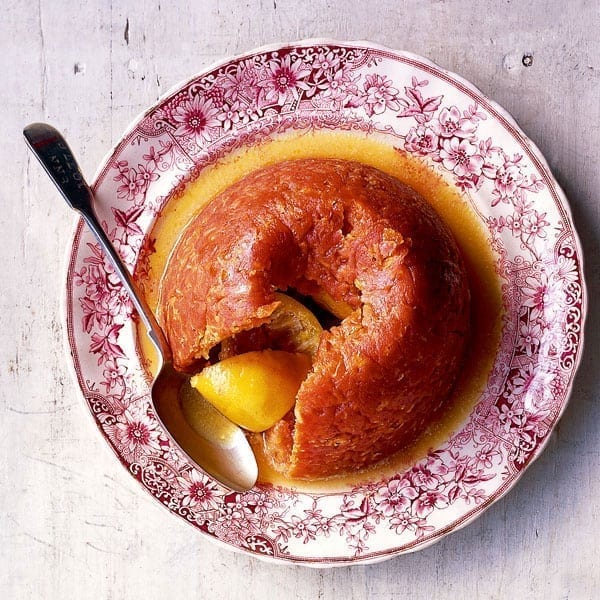 This lighter sponge is made with yoghurt instead of butter so it's lower in calories and fat than a traditional recipe. We also switched out some of the syrup with agave nectar, which is sweeter than sugar, so you need less of it.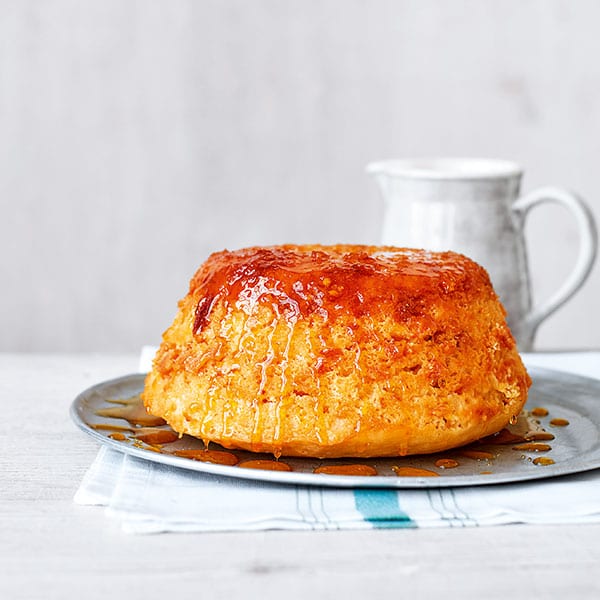 An orange zest-infused sponge batter is poured onto a heavenly combination of Campari, gin, pomegranate seeds and golden syrup. Steam (or pop in the microwave) before turning out, topping with juicy blood oranges and their sweet-sharp sticky syrup – perfect with hot velvety custard.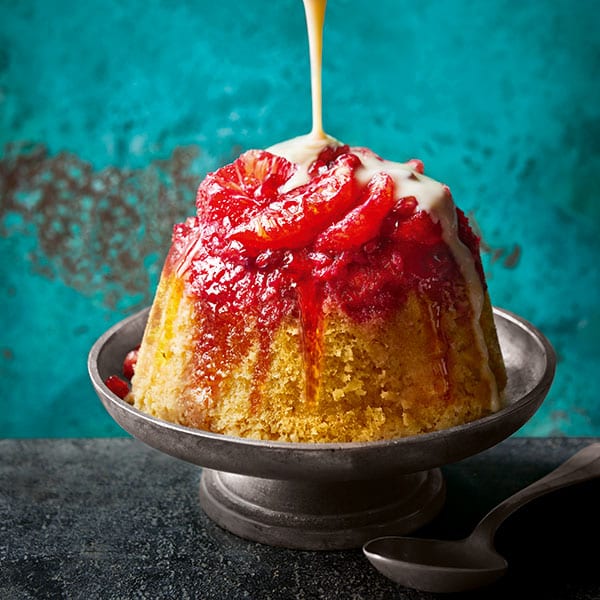 Traditional steamed puddings are making a bit of a comeback as we long for the comfort foods of childhood.
Baked lemon curd syrup sponges
These dainty sponges get a little grown-up treatment with a slug of brandy, a citrussy syrup and a boozy custard. They makes an impressive dessert for a lockdown celebration, and the welcome splash of orange and lemon zest hits just the right spot.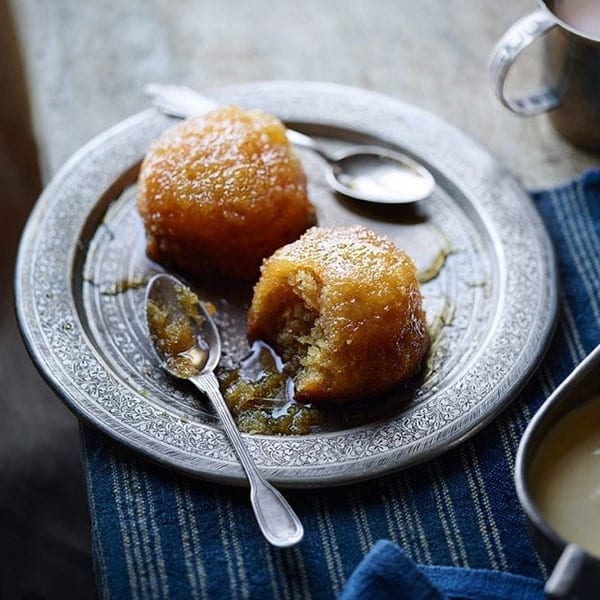 Steamed puddings are quick and easy to make in the microwave, and this sticky toffee pudding recipe only takes 15 minutes to prepare, so it's really a no brainer!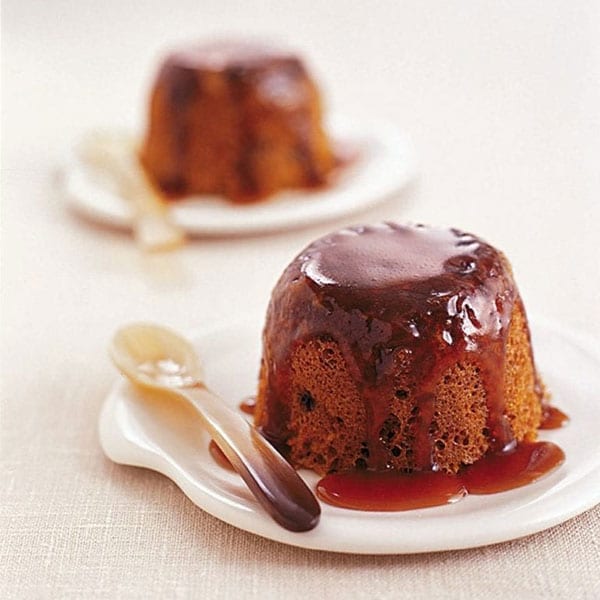 Blackberry and thyme steamed puddings with bay custard
These blackberry and lemon thyme steamed puddings from Olia Hercules are baked in ramekins in the oven rather than on the hob, in a roasting tray of water to create the steam affect. This means they cook in a mere 15-20 minutes, but lose none of their moist fruitiness.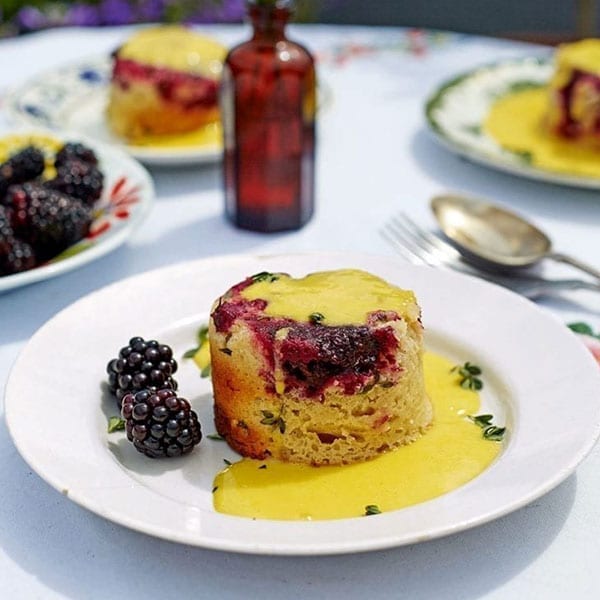 Subscribe to our magazine
Subscribe to delicious. magazine for HALF PRICE
Subscribe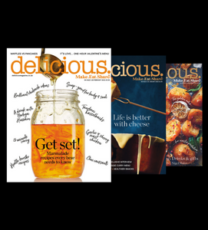 Join our newsletter
Packed with menu ideas, recipes, latest competitions and more...