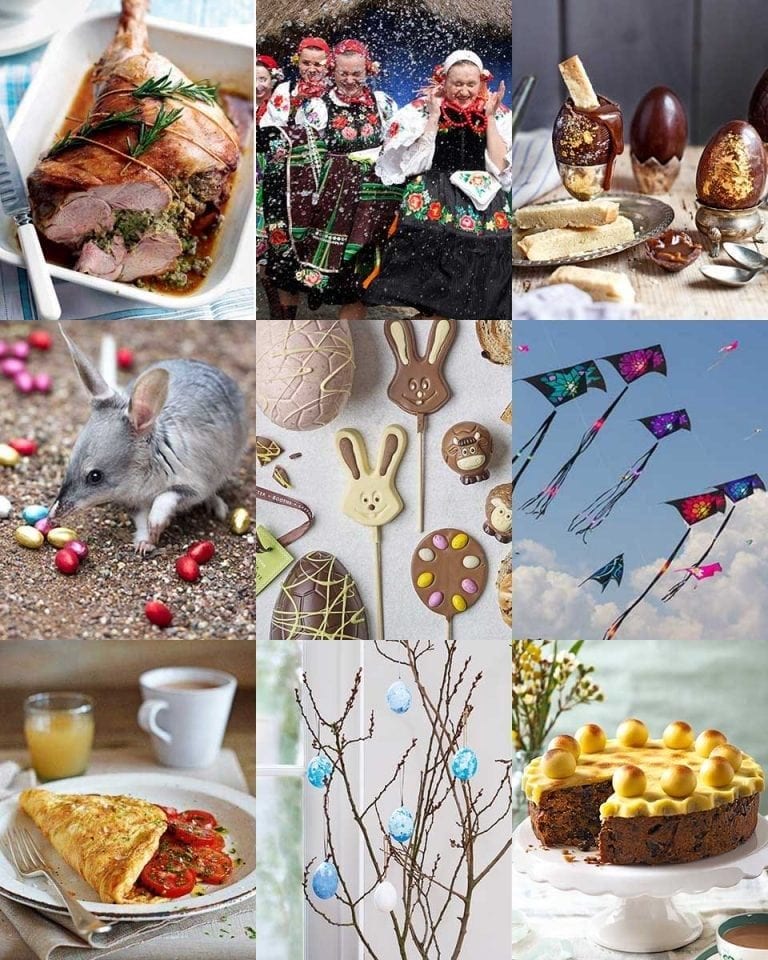 In the UK, you likely have a firm idea of what your Easter weekend will look like – long lunches, maybe a leg of lamb, and most definitely an Easter egg or two. You might be heading to church on Sunday, or just making the most of the extra time with family and friends. But what will the rest of the world be getting up to over the holiday? Read on to find out…
Australia: The Easter bilby
Believe it or not, the bunnies that grace our Easter cards and inspired Lindt's chocolate bestseller are widely considered pests in Australia, where they have been responsible for reduced native species populations. Since the nineties, the bilby, an endangered marsupial, has been promoted as an alternative to the Easter bunny. Several children's books encouraging the new narrative exist, and a portion of profits from the sale of chocolate bilbies and other festive buys are often donated to conservation efforts.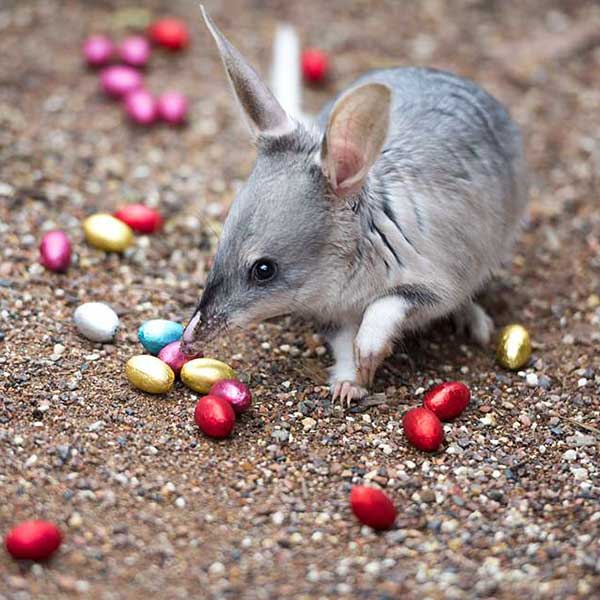 France: A giant omelette
On Easter Monday, just when we've had our fill of (chocolate) eggs, villagers in Haux are busy creating a 4500-egg omelette in their town square. Intended to feed over 1000 people, the omelette is prepared by around 10 chefs and usually comes in at over two metres wide. Now in its third decade, the annual town omelette is a relatively new tradition, but many believe it's origins date back to Napoleon's reign, when he demanded that every town or village prepare a filling meal for his soldiers to feast on as they passed through the French countryside.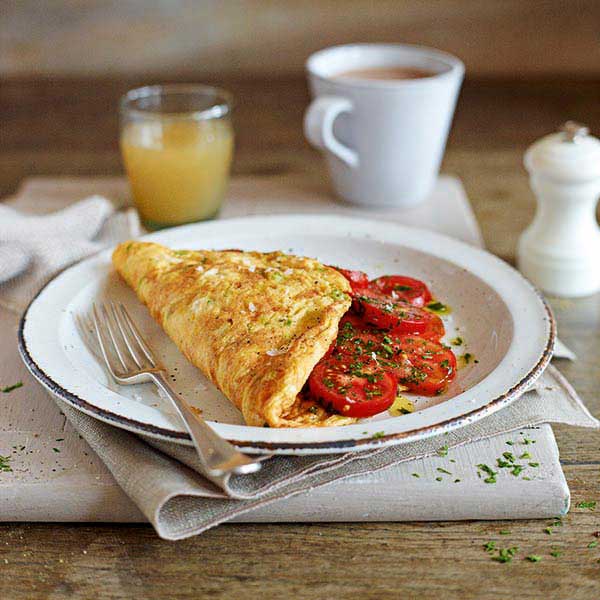 Poland: Water fights
A traditional Easter Sunday in Poland is in many ways much like Britain's, with families coming together to celebrate over a hearty meal; in many Catholic countries, including Poland, butter into often sculpted into the shape of a lamb to accompany the feast. Things get a little more rowdy on Easter Monday however, when young men traditionally drench women with water. Known as Lany Poniedziałek, or 'Wet Monday', the jape alludes to fertility and promises good luck for the year's harvest. The exact origins of this ritual are obscure, but may be related to the baptism of Polish Prince Mieszko I in 966 A.D. Today, women give as good as they get, and the tradition has thankfully evolved into an excuse for everyone to enjoy a huge water fight.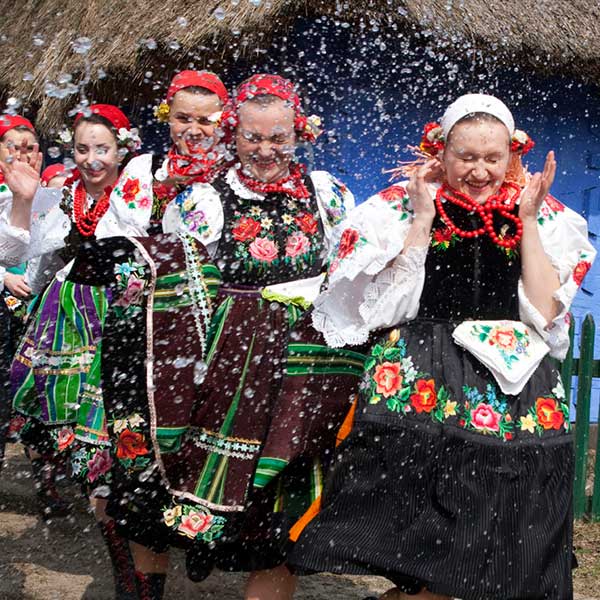 Sweden: Halloween comes early
Unlike much of the rest of Europe, Easter in Sweden has a secular flavour, with traditions from Swedish folklore taking the fore. Maundy Thursday or skärtorsdag looks more like our Halloween, and is said to be when witches flew off on their broomsticks to cavort with the devil. Food naturally plays a big role in the celebrations, with children dressing as witches to knock at doors and receive treats, while Swedes of all ages often enjoy a rich meal of janssons frestelse, a creamy potato stew with anchovies and onions also eaten at Christmas.
Bermuda: Kite flying
If you find yourself on the island of Bermuda on Good Friday, you'll be treated to a joyous display of kites. The tradition of flying colourful kites is said to come from one inventive schoolteacher, who used the upward motion of a kite to explain Jesus' ascension into heaven. Although some hold onto the craft of kite making, using tissue paper, sticks and a simple glue made up of flour and water to fashion their own, today it is common to buy a pretty kite in preparation for Good Friday. Codfish cakes are typically eaten over the Easter holiday, alongside the obligatory hot cross bun!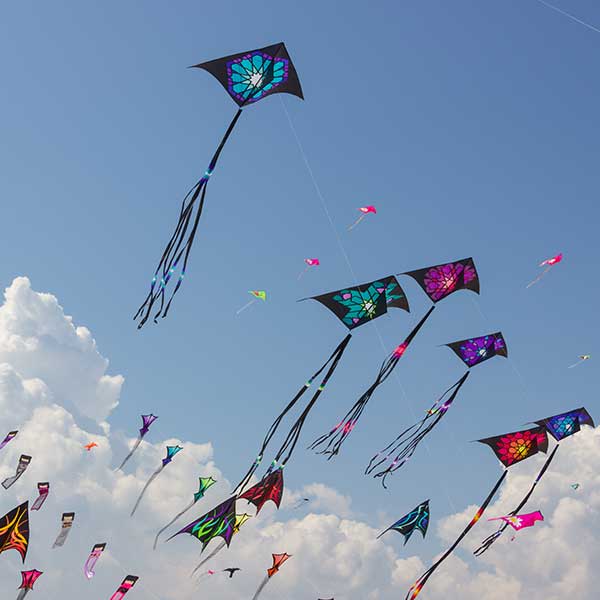 Corfu, Greece: Pot Throwing
While we enjoy a good spring clean, residents in Corfu take their Easter clear out to the next level. As the bells ring out to signify the end of Easter Sunday mass, families begin throwing their earthenware from open windows onto the ground below. This tradition derives from the Venetians that once ruled Corfu, who on New Year's Day would throw their worn-out possessions out of the window, expecting that they might receive new ones in the coming year. Another theory is that discarding the vessels rids the home of evil spirits.
Texas, USA: Fires and lamb cake
Residents in the town of Fredericksburgs traditionally set alight fires on the eve of Easter Day to commemorate a peace treaty signed with the Comanche Indian community in 1847. Legend states that pioneer mothers told their children that the signal fires used to communicate during the treaty's negotiation had been lit by the Easter bunny, who was boiling water to dye Easter eggs. A common symbol of Easter and spring, new beginnings are also celebrated with the cutting of a lamb-shaped sponge cake across the USA.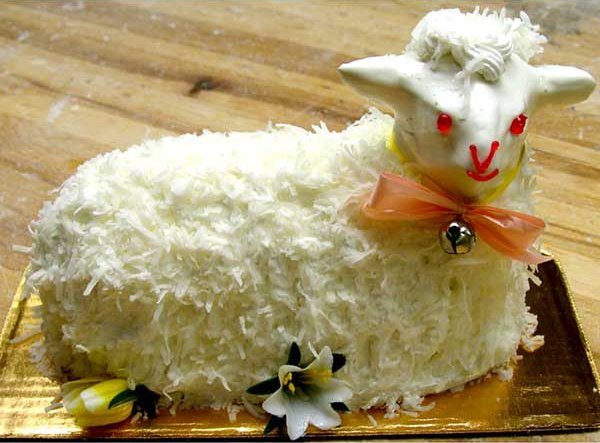 Norway: Crime fiction season
Paaskekrim, or 'Easter crime fiction', is a genre all of its own in Norway. In the run-up to the Easter weekend, Norwegians can be found snuggling up with a murder mystery novel or in front of a TV crime series. This tradition hails from the release of a bestselling crime novel over Easter 1923, an advert for which appeared on the front page of a national newspaper, the Aftenposten, causing a sensation. Today, you'll even find crime stories printed on milk cartons over the Easter period, for a more thrilling breakfast cereal experience!
Chios, Greece: Rocket war
Greek tradition encourages the lighting of fireworks at 12am on Easter Sunday, but two rival church congregations in the town of Vrontados on the Greek island of Chios have their own interpretation: firing tens of thousands of homemade rockets at one another. The aim of Rouketopolemos, or the 'rocket war', is to hit the bell tower of the opposing church, set on the opposite side of the valley, 400m away. Amid all this, midnight mass services are still performed inside each of the churches, which are wrapped with metal sheets to protect them from collateral damage. Both sides always claim victory, eventually agreeing to settle the matter the following year… and so the tradition continues.
Images: Marian Zubrzycki / Forum, Bennison's Bakery, Australian Reptile Park