How to make harissa
This Moroccan chilli paste is very popular now, and is used to add flavour and kick to tagines and stews, and as a condiment. There are several brands but none as good as your own.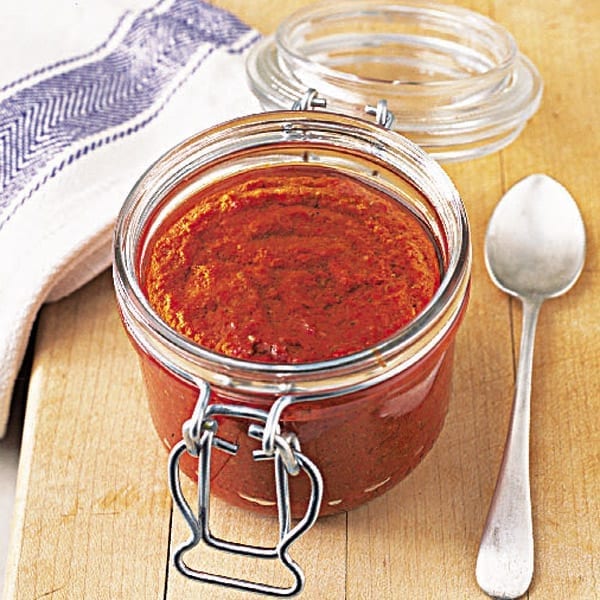 Try this recipe…
275g red chillies
2 tbsp toasted and ground cumin seeds
3 large crushed garlic cloves
A good pinch of sea salt
2 roasted and skinned red peppers
1 tbsp sun-dried tomato puré
A splash red wine vinegar
1/2 tbsp smoked paprika
4 tbsp olive oil
1. Deseed the chillies and roughly chop them. Put them into a food processor with the cumin seeds, garlic and sea salt, and whizz until as smooth as possible.
2. Add the peppers, the sun-dried tomato purée, a splash red wine vinegar and the smoked paprika, and whizz until smooth.
3. Turn out into a bowl and stir in the olive oil. Taste and season.
4. Spoon into a sterilised jar, cover with a film of olive oil and keep in the fridge for up to 1 month.
Want to know more about harissa?