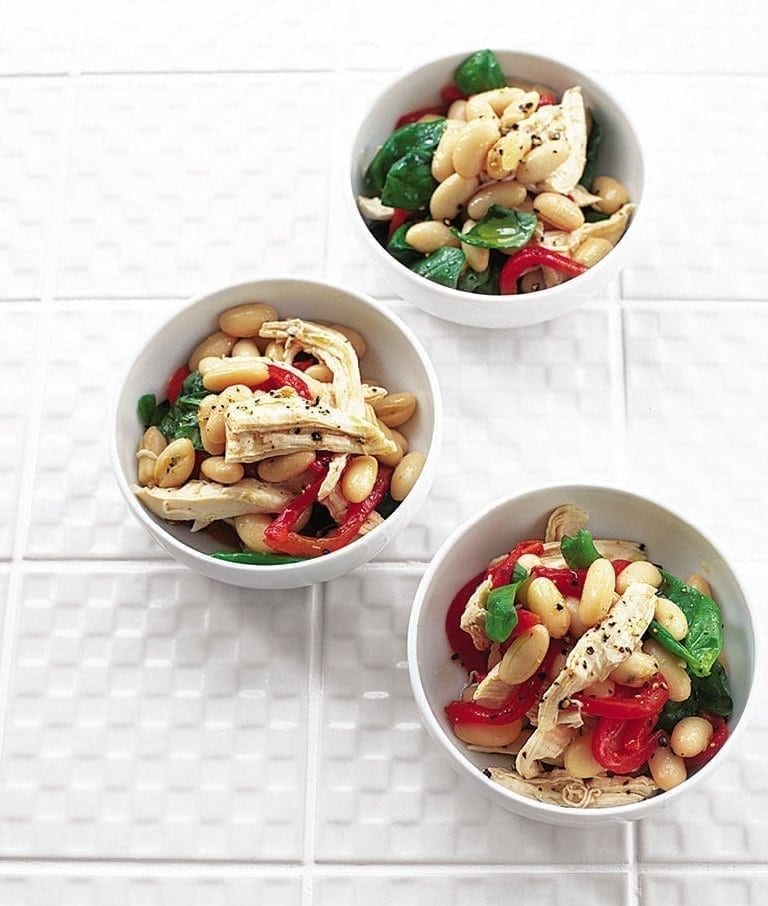 Serves 2
Lemon juice gives a mouthwatering tang to this quick and easy chicken dish with beans and basil. For an oriental touch, try our cheat's lemon chicken.
Ingredients
410g can of cannellini beans
2 cooked, skinless chicken breasts
Slices of roasted red pepper (taken from a jar or pack)
1 tbsp lemon juice
3 tbsp extra-virgin olive oil
Handful of fresh basil leaves
Method
Drain and rinse can of cannellini beans and put into a bowl. Tear up chicken breasts and add to the beans with slices of roasted red pepper.
Whisk lemon juice with extra-virgin olive oil and seasoning. Add to the salad.
Add a handful of fresh basil leaves, toss well and divide between 2-3 bowls or plates to serve.