How to beat seasonal stress
If you can't stand the heat, get into the kitchen. Nutritionist Juliette Kellow says eating recipes such as these will help you stay calm and collected this Christmas.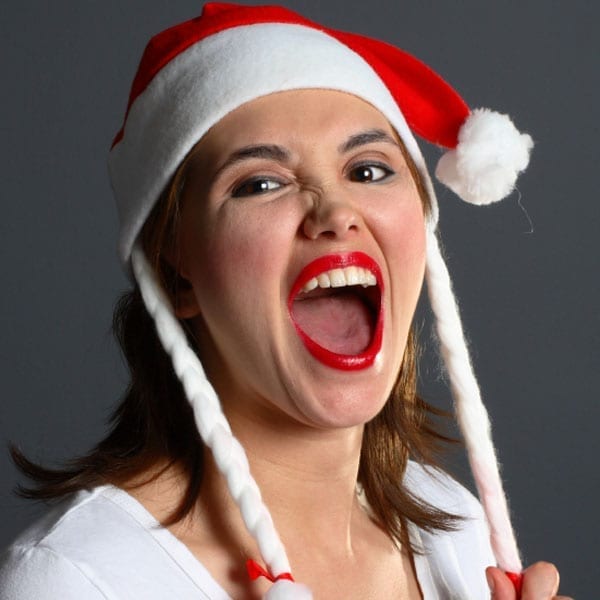 With all the extra planning with the festive season, it's no surprise that most of us spend December feeling irritable and vowing never to set foot in the kitchen again. To beat stress, it's vital to eat regularly – skipping meals will make your blood sugar crash, leaving you tired, hungry, bad-tempered and stressed.
Carbohydrates
Swap white, processed carbs such as bagels, regular pasta, cornflakes and white rice for brown, unprocessed ones such as
bread,
and cereals,
and brown rice.
Try this
Chicken and purple broccoli stir-fry with wholewheat spaghetti
Tryptophan
,
, fish such as
,
,
,
and seeds are all good sources of tryptophan, so to boost serotonin (a feel-good chemical in the brain that acts as nature's tranquilliser to make us feel calmer) it's important to eat more of these foods, too.
Try this
B vitamins
Anxiety and stress can quickly deplete B vitamins, which work together to release the energy from food and keep nerve and brain cells healthy. Eat wholegrain cereals,
, brown rice, low-fat dairy products,
,
, fish, such as
,
,
,
,
, seeds and green leafy vegetables, such as
, plus yeast extracts, such a marmite.
Try this
Magnesium
This mineral fights stress, relaxes muscles, prevents an irregular heartbeat and promotes a good night's sleep. Magnesium is found in wholegrain cereals, wholemeal bread, brown rice, green vegetables, such as
,
, seeds and
.
Try this
Seafood salad with lime and chilli salsa
Vitamin C
Stress zaps the body's stock of vitamin C, an essential nutrient for a strong immune system. This can leave us vulnerable to infections, like colds. Eat
, green leafy vegetables, such as
,
,
,
,
and citrus fruits, such as
, and their juices.
Try this
Hot potato, red cabbage and orange salad
Probiotics
A daily probiotic drink or yogurt in the run-up to Christmas may prevent tummy troubles. Boosting levels of good bacteria in the gut strengthens both our digestive system and immunity.
It's also important to stock up on prebiotics – foods that feed these good bacteria. These occur naturally in garlic, onions,
, shallots,
,
,
,
,
,
,
and wholegrains.
Try this
In moderation…
For a Zen-like calmness, go easy on coffee, tea and booze. Caffeine is a stimulant that creates a stress reaction in the body, so opt for decaf coffee and herbal or fruit teas. Too much booze – also a stimulant – will lead to a hangover, which makes everything seem worse.
Eat healthily, stay well hydrated and you'll be better able to cope with the stresses the festive season throws at us.