How to make preserved lemons
Fabulous in tagines, salads and dressings, this magic ingredient couldn't be simpler to make.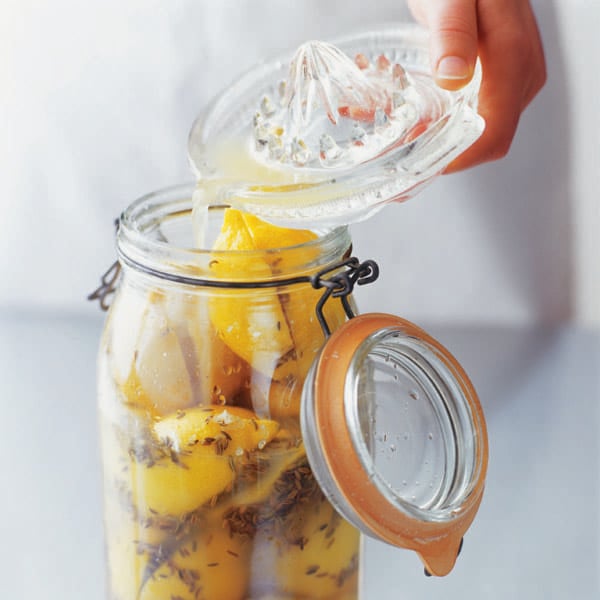 Wash 1kg unwaxed lemons. Keep 4 lemons for squeezing. Cut the remaining lemons into quarters, then rub with plenty of sea salt.
Pack them into a large sterilised jar with a few fresh bay leaves and some coriander seeds.
Add 150g sea salt and the juice of the 4 lemons. Seal, then leave for at least 4 weeks, turning often.
They'll keep for up to 12 months.
How to use…
Rinse well, scoop out and discard the flesh, then slice the softened rind.