Kids' cookery classes
We've compiled some of the best kids' cookery classes around the UK so you can find children something that's fun and instructive for them to do.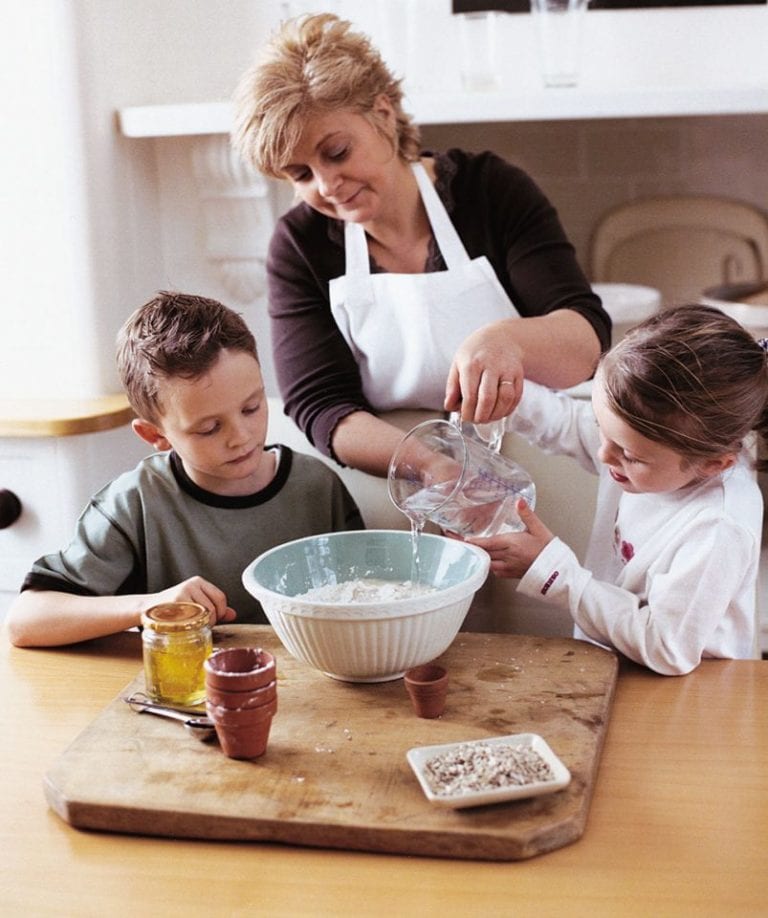 LONDON
Cookie Crumbles
Offers hands-on cookery classes for kids – from pre-school up to school leavers needing help with how to feed themselves away from home. Run by Paris-trained chef and former food & drink editor of 'Family Circle', Carola Weymouth. Also runs cooking parties. Cost: private parties from £165 for six children and thereafter £15 per extra child.
Little Munchkins
The team at Munchkins believes that the decisions children make about food will affect how they eat for the rest of their lives, and are passionate about getting kids excited about cooking and healthy food. The friendly company works with schools in the London area, and runs after school clubs and courses during the school holidays, plus private classes or parties. Cost: Baking parties from £110 for six children for 1½ and make your own meal parties are £180 for 6 children for 2½ hours. Optional extras include prizes, organic produce and facepainting.
The Kids Cookery School
The KCS is a registered charity whose aim is to empower kids and young people with a knowledge about food that will allow them to make sensible choices about their health in a fun environment.  Classes are offered during the school holidays and they can hold private parties. Cost: workshop from £15 for 1¼hrs; parties, £30 per child for a minimum of 10 guests.
SOUTH
Raymond Blanc's Le Manoir aux Quat' Saisons Children's Course
Your kids can discover the secrets of Raymond Blanc' cuisine in a fast-paced, fun-filled day guaranteed to leave children inspired (and exhausted!) The full day's tuition includes an exploration of the gardens. Parents are invited to join the children and enjoy the fruits of their labours at afternoon tea. There are also classes for parents and children together. A day class for kids costs £255 per child for children aged 8-11 and adult and child courses are £510.
Crafty Chefs
Crafty Chefs believe passionately in developing children's cooking skills through active learning. Across Surrey, Sussex, Hampshire, Berkshire and London they offer children's cooking parties, cupcake and cookie decorating parties and holiday workshops and courses. All workshops are nut free.
Cookies Kitchen
Cookies Kitchen specialises in providing cookery clubs, courses, workshops, parties and courses for schools for children aged 5-16, as well as offering dedicated courses for students and adults. At the heart of Cookies Kitchen is good old-fashioned cookery. Through fun monthly clubs and various classes their aim is to inspire children and give them the skills and know how to be able to cook confidently and understand the fundamentals of a good balanced diet.
Beverly Glock Cooking
A friendly, professional, family-run company that provides cookery classes, parties and workshops for children and adults in various venues around the British Isles. Courses for kids include decorating gingerbread houses. Saturday morning children's cookery club cost £75 and there's a Fantasy cupcake course at £60.
Brook Hall Cookery School
This beautiful Grade II listed 18th century townhouse is a lovely setting for your kids to learn how to cook with fresh, seasonal produce. Choose from parent (or grandparent) & child classes, half day children's and teenagers' courses or a full-day's tuition for teenagers about to fly the coup. One day classes cost around £65.
SOUTH WEST
The Good Cook School
A cookery school for children of all ages, with an aim to arm children with the appropriate life skills to make healthy meals in a fun and relaxed atmosphere. As well as working with local schools, The Good Cook School conducts after-school classes, holiday workshops and cooking parties. Kids get to take home what they've made. Prices start from £15.
Bordeaux Quay
There are lots of workshops for you to choose from during half term and school holidays. For younger kids there's a Cooking with Children (parent & child) class for £70, a Young Chef's course, for £385, and a 2½ hands-on session, for 10-15 year olds, for £35. The cookery school offer themed birthday parties too.
Cooking It
This Bristol-based cookery school specialises in tapas and Spanish cooking but also offers classes which cover bread-making, cakes, desserts and puddings. The hands-on classes will teach the children tips for success and they can take home their food at the end of the class. There are also after-school classes and workshops available.
NORTH EAST
Swinton Park Cookery School
The children's cooking courses are a perfect way for kids (between the age of 10-14 years old) to master the basics and experiment with food in a friendly environment. Cost: morning class, plus lunch, £60 per child.
Bettys Cookery School
Bettys Café Tea Rooms are famous throughout the UK, but it's not so well-known that Bettys also provide cookery classes for adults and children. During half-term 'Young Chefs' from 8-11yrs and 12-16yrs can learn how to prepare a two-course meal, leaving the parents time to stroll around the beautiful spa town of Harrogate. Cost: 8-11yrs, 9am-2pm, £80; 12-16yrs, 9am-3pm, £80.
NORTH WEST
Little Augill Cooks
Here, children have the opportunity to cook in a real castle using produce from the castle's kitchen gardens, and chicken and pork from the castle's farmyard. Classes are tailored to suit the children's age range and demands. Workshops run from 11am–4pm and cost £45. Family courses start at £140.
Kiddy Cook
Kiddy Cook provide a variety of classes and education experiences that encourage children to adopt adventurous approaches to new and diverse food, as well as bespoke children's parties. There is currently a pick and cook class in which children pick the ingredients and then use them to create a meal. Cost: workshops from £15 per 1½ hour session.
EAST MIDLANDS
Three Bears Cookery School
Locate in Derbyshire, this cookery club will teach children from 2+ how to follow a recipe, measure ingredients and bake their own treats from scratch, all with help at hand for younger kids. With a selection of different courses, including one for healthy cooking, and options for groups, parties or after school clubs – this is a great way to let your kids loose in the kitchen.
SCOTLAND
Stirrin' Stuff
Run by BBC Masterchef finalist and cookery columnist, Fi Bird, this organisation holds private parties and food events in schools and the community. Children learn basic cookery skills and teaches them what makes a healthy diet, in an orderly yet fun environment. Fi's cookery party workshops are accompanied by her website which is a handy resource for parents.
Cook Stars
As well as South Glasgow, there are also Cook Star classes in Worcester, Stafford, Ayrshire, Cardiff, The Vale of Glamorgan, Salisbury and Andover. Cook Stars offers classes for pre-schoolers as young as two, young children, teenagers an even adults. Classes are centred around fun and enjoyment but our children also learn important practical life skills and healthy eating messages along the way. They take care of all preparation, kit and tools, and essential life lessons and healthy eating messages are enforced – so all the children need to do is turn up and enjoy the class. They also have new branches opening across the UK, check their website for more details.
Do you run a cookery class for kids?  Then we'd like to hear from you! Email the delicious. web editor.
Subscribe to our magazine
Subscribe to delicious. magazine for HALF PRICE
Subscribe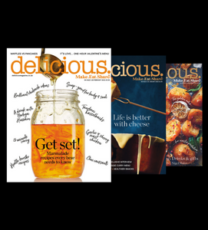 Join our newsletter
Packed with menu ideas, recipes, latest competitions and more...