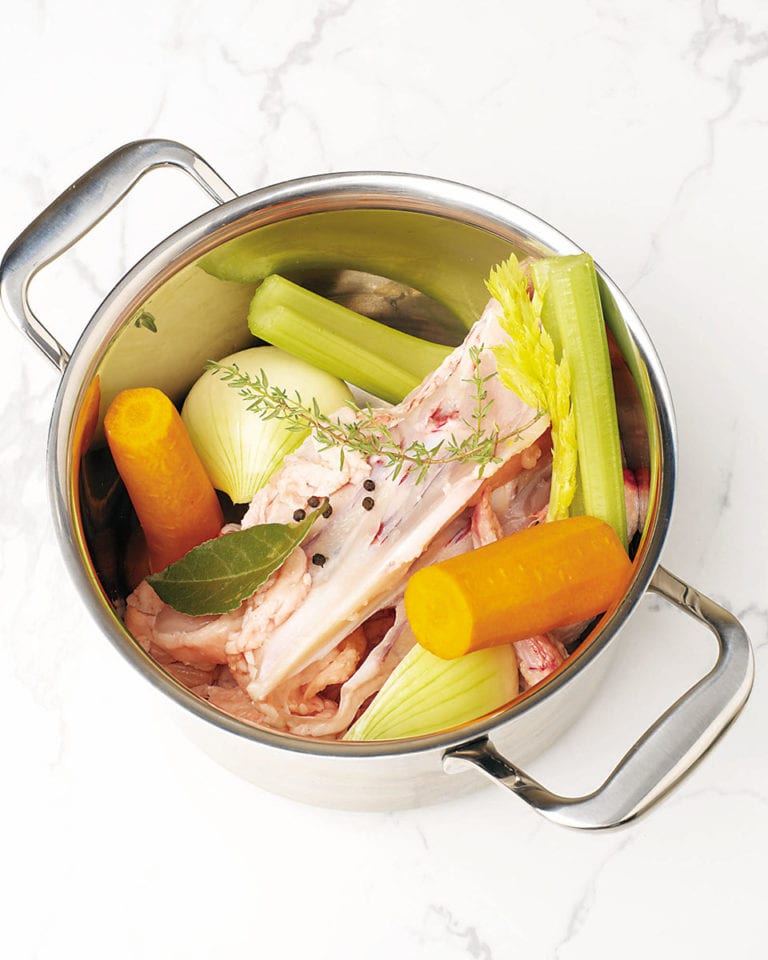 Takes 10 minutes to prepare, 2 hours to cook
Our easy chicken stock recipe is better than anything you can buy. It won't contain salt (shop-bought stocks often contain too much) and it's simple to make.
See our step-by-step guide for how to make meat stock.
delicious. tips
Freeze if not using straightaway – stock freezes very well without harming its flavour.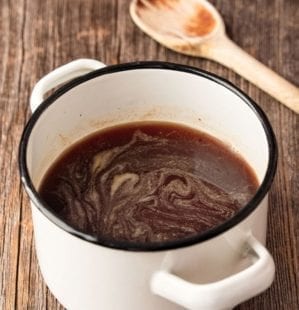 Brown chicken stock
Browning the chicken carcass adds a rich, deep flavour to this freezable stock. Use it...