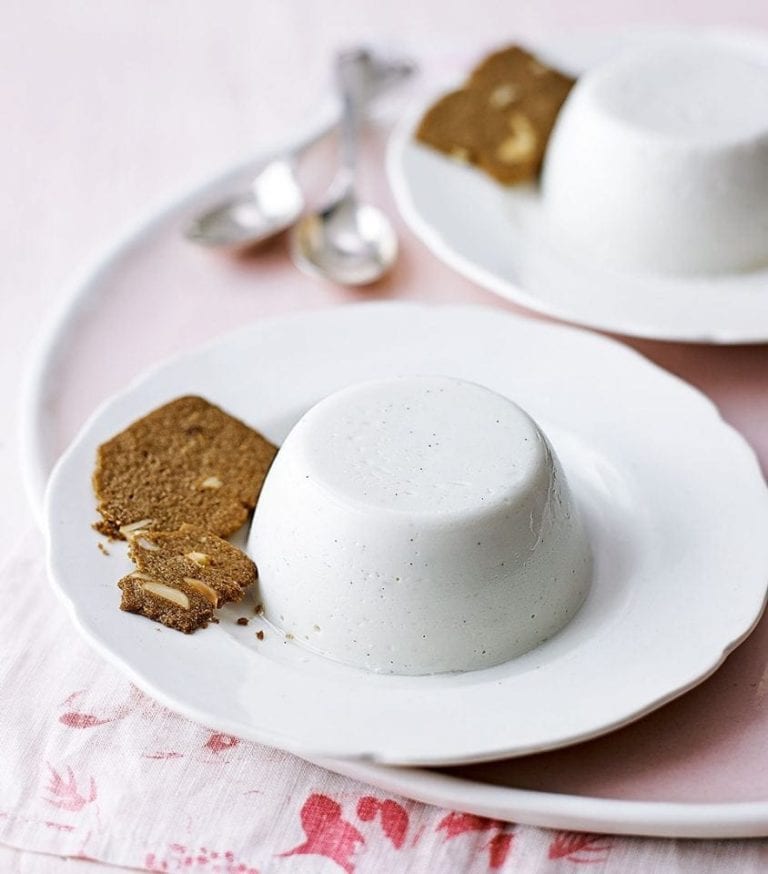 Serves 4

Hands-on time 20 min, plus 3-4 hours setting.
We've used Greek yogurt to make a low-calorie, low-fat version of this much-loved Italian dessert recipe.
Traditional version (128g)
470kcals, 37.4g fat (22.2g saturated), 3g protein, 28.5g carbs (13.7g sugars), 0.2g salt, No fibre
delicious.makeover (128g)
95kcals,1.5g fat (0.8g saturated), 8g protein, 12.4g carbs (12.2g sugars), 0.1g salt, No fibre
delicious. tips
If you have a sweet tooth, add a squeeze of agave nectar (from larger supermarkets) to the mixture. If using a different brand of gelatine, follow the pack instructions.

Make the pannacottas up to 2 days ahead, then keep covered in the fridge.