The best peanut butters to buy in the UK
Do you go NUTS for a bit of PB on toast? We'd go as far as to say peanut butter tops the list of all spreads. It's versatile: pop some in your porridge or slather it atop a slice of sourdough. And with its savoury profile, you can even add a dash into your cooking for the ultimate satay dish. But the question on everyone's lips really, is what is the greatest peanut butter to buy? Well friends, we've done all the hard work for you and have taste tested them en masse – from smooth to crunchy – to bring you a definitive list of the best peanut butters to squirrel away.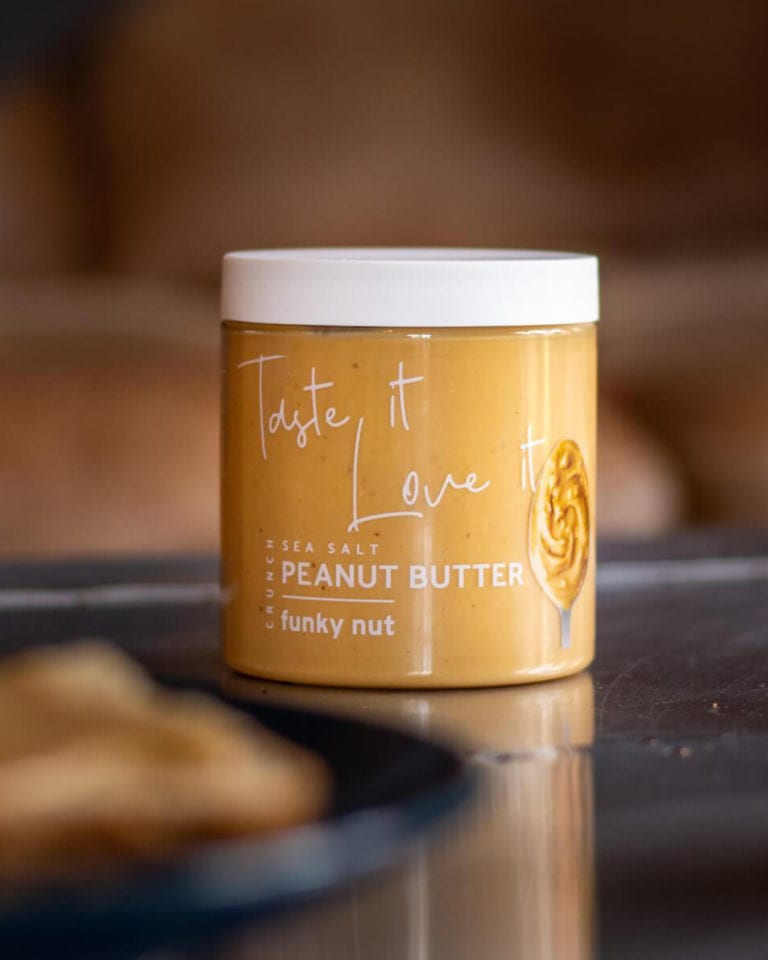 Does peanut butter contain palm oil?
Yes, many peanut butters do contain palm oil so keep an eye on ingredients lists on labels; most peanut butter brands will make it clear if they do not contain palm oil.
Why is palm oil so bad?
According to WWF, "Palm oil has been and continues to be a major driver of deforestation of some of the world's most biodiverse forests, destroying the habitat of already endangered species like the Orangutan, pygmy elephant and Sumatran rhino."
If you're actively looking to remove palm oil from your diet, you'll need to survey most of the foods you pick up in the supermarket, as palm oil can be found in almost half of them.
Smooth or crunchy peanut butter?
It really is a preference thing. Crunchy peanut butter can add a lot of texture to your cooking, but when it comes to slathering it on toast, some people prefer to keep things real smooth.
The best smooth peanut butters to buy
Funky Nut sea salt smooth peanut butter
NEW peanut butter start-up Funky Nut is the definition of cool. Their wide range of all-natural peanut butters are top-tier good, and the fact there's no added sugars or flavours means they're also great for savoury cooking. Their smooth roasted sea salt peanut butter also comes in a mammoth 1kg tub, at the reasonable price of £5.99, so it'll keep you stocked up for a while! Available from Funky Nut (flavours starting from £3.29 for 265g).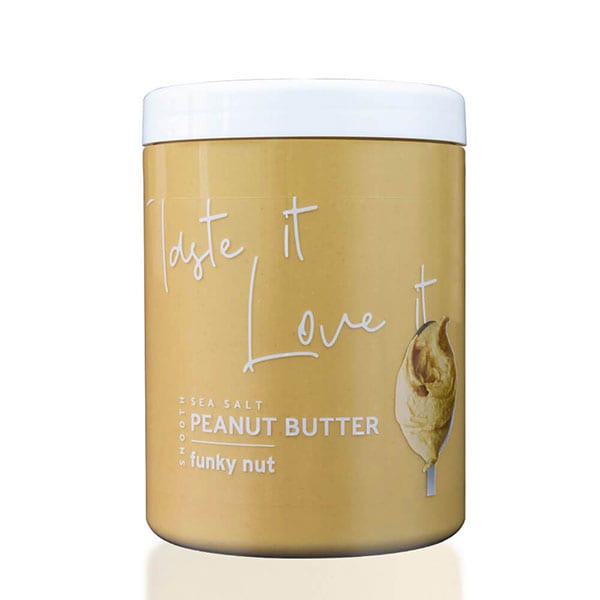 Whole Earth chocolate and hazelnut smooth peanut butter
Whole Earth is the UK's number one peanut butter brand. With a catalogue of flavours on offer, from smooth to crunchy, there's something for everyone. Adventurous peanut butter fans should try their chocolate and hazelnut peanut butter for the ultimate sweet treat. Available from Waitrose (£3.29 for 340g).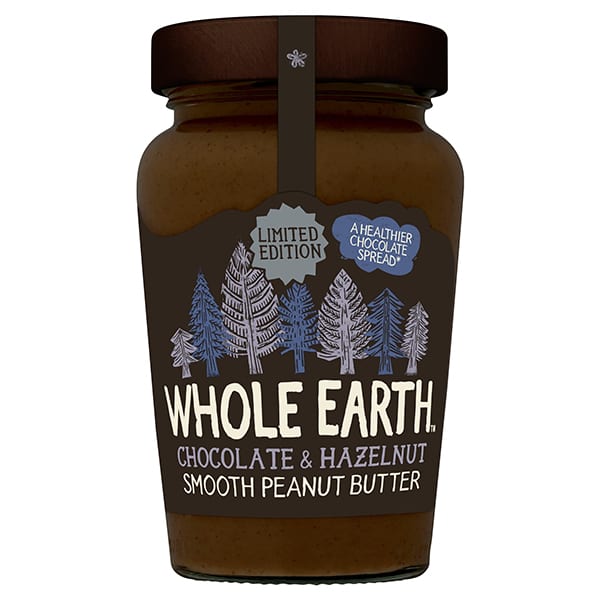 Black Cat smooth peanut butter
Black Cat is as wholesome as its jar would suggest. Made in South Africa, it is a little sweeter than the other peanut butters we tried, but remains 91% peanuts. Other ingredients are simply cane sugar, stabiliser and salt. This isn't saccharine by any means, merely moreish – it's definitely one to try if you want things to go smoothly and prefer your PB with a hint of sweetness. Available from Ocado (£3.99 for 400g).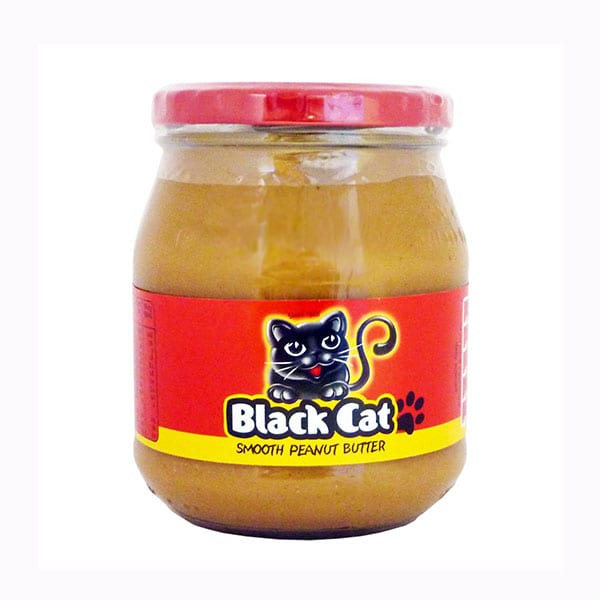 ManiLife original roast smooth peanut butter
Just peanuts and salt, that's all you can expect to find inside ManiLife's original roast smooth peanut butter. It's a top option for anyone who really hates the crunchy stuff, as you're unlikely to find a smoother PB out there. There's a reason why it scooped up a Gold Star at the Great Taste Awards… Available from Sainsbury's (£3.99 for 295g).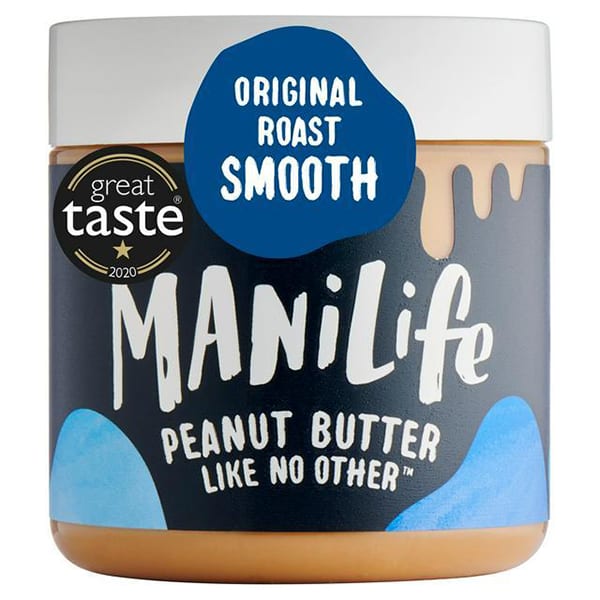 Silky, creamy, Mother Africa Peanut Butter only comes in a smooth variety and is perfect for slathering on toast or mixing into porridge. Not only is this peanut butter a cheaper option, we think it is one of the best options to cook with too. Stir into traditional African stews, curries, or even bake with this spread – its rich nutty flavour adds a depth to all kinds of comfort food. Available from Sainsbury's (£1.80 for 500g).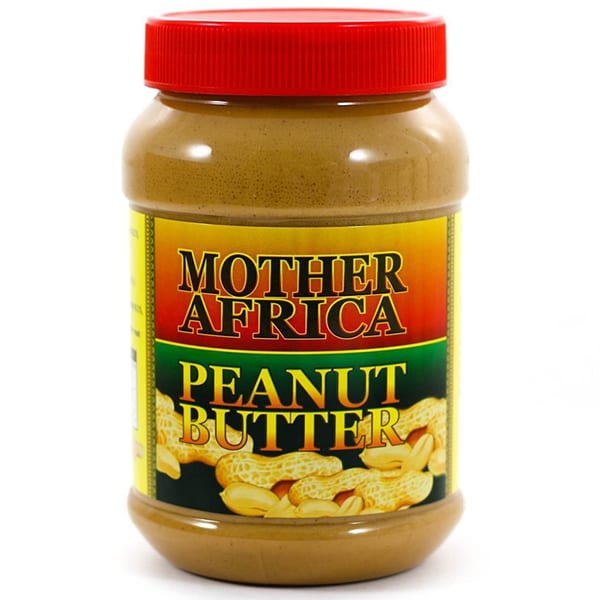 Pip & Nut Ultimate Deep Roast Peanut Butter
For a rich, deep flavour, opt for Pip & Nut. They roast their Argentinian hi-oleic peanuts at a higher temperature for a longer period of time so that the batch results in an extra deep nutty flavour. It's wonderfully smooth too, and works in a range of sweet and savoury dishes. Available from Pip & Nut (£3.75 for 400g).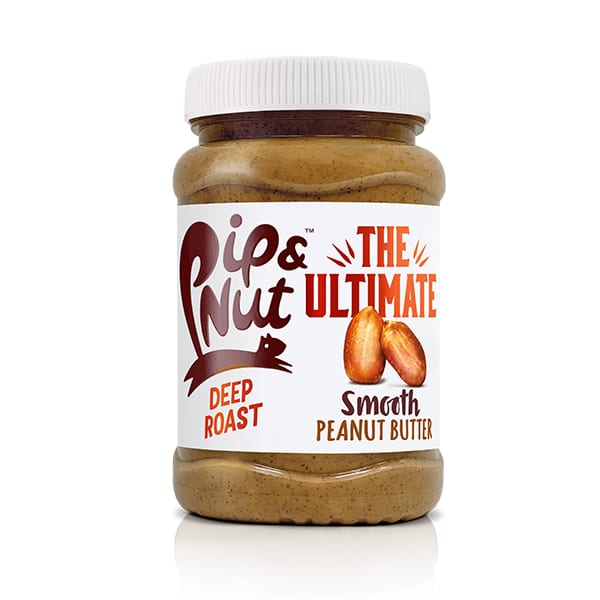 The best crunchy peanut butters to buy
Funky Nut Caramel Crunch Peanut Butter
Just when you thought peanut butter couldn't be taken to the next level, Funky Nut have added real pieces of FUDGE to their Caramel Crunch flavour, making for a sweet, sticky pot of joy. No judgement here if you just spoon it straight out the tub. Available from Funky Nut (£3.29 for 265g).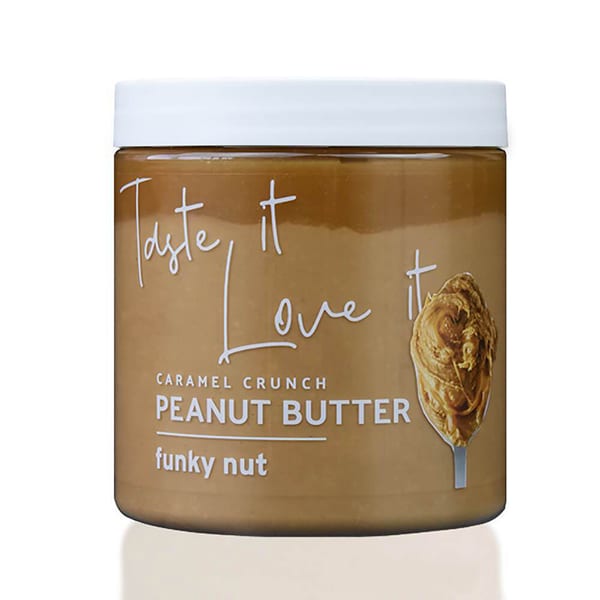 jackpot Original x Glass Animals limited edition peanut butter
If you're looking to do good while enjoying your favourite breakfast spread, consider this new release from jackpot and Oxford group Glass Animals. By buying this peanut butter, you'll be supporting grassroots music culture in the UK, because £2 from the sale of each tub will be made to Music Venue Trust, a registered UK charity which acts to protect and improve grassroots music venues. Even better? The glass jar is reusable, so you can keep refilling it with more jackpot when you've finished. jackpot is made simply with American runner peanuts, salt and rapeseed oil. Available from jackpot (£10 for 340g).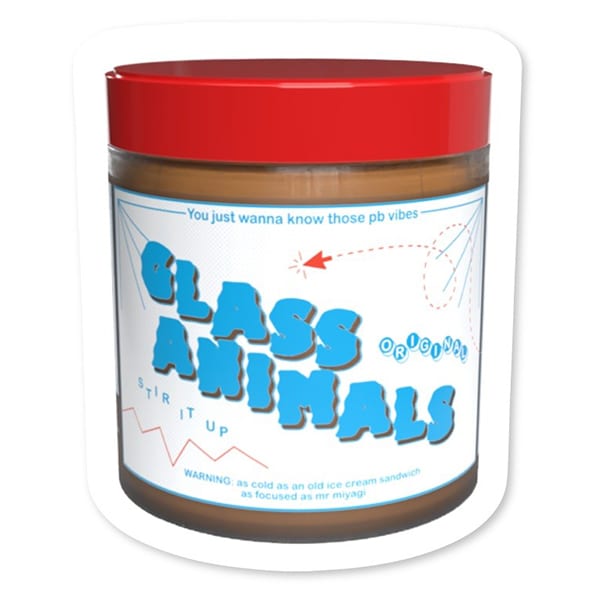 Yumello crunchy salted date peanut butter
Yumello's crunchy salted date peanut butter is as popular with adults as it is with little kids, bringing with it both texture and a richly sweet-salty kick from real dates. Made in the UK, Yumello's crunchy peanut butter is available in both 1kg and 250g tubs, and – WARNING – this goes surprisingly fast. Made with 86% peanuts, 8% dates, coconut oil and sea salt, it makes for a breakfast of champions. Available from Ocado (£2.99 for 200g).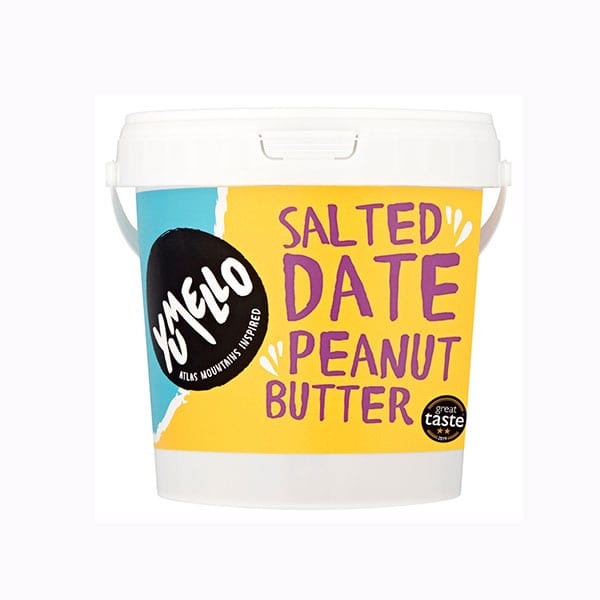 Koeze Cream-Nut crunchy peanut butter
Koeze's Cream-Nut crunchy peanut butter is made in small batches in Virginia, USA with literally two ingredients: peanuts and sea salt. Since 1925, Koeze have been crafting their PB without preservatives. While it's a little more expensive than the other nut butters we tried, we can see why: this is as close to the real thing as you are going to get without roasting and grinding your own nuts. It's rich and oh so satisfying. Available from Ocado (£6.89 for 368g).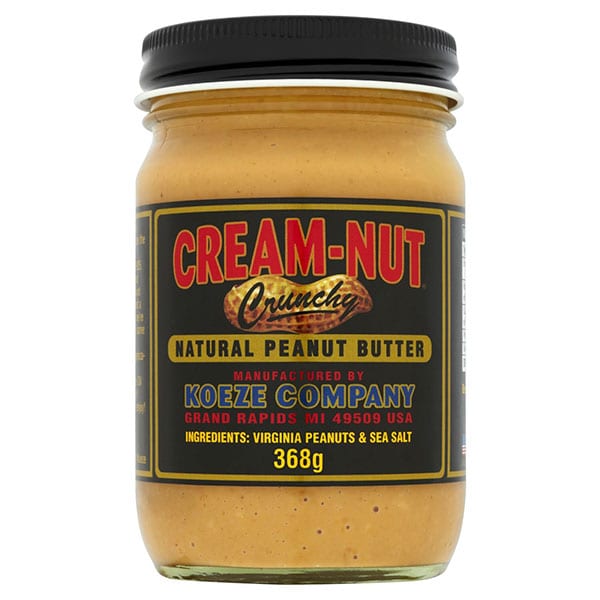 Yumello smoked harissa peanut butter
Yumello's smoky and hot harissa peanut butter might leave you thinking 'what?', but trust us – this one is worth a go. If you've ever tried a spicy satay sauce and liked it, this one is for you. Enjoy it as a snack with celery sticks or to take your breakfast avocado on toast up a notch. And in cooking, this one really comes into its own: think satay sauces, gado gado, or to liven up a burger or wrap. Available from Ocado (£2.99 for 250g).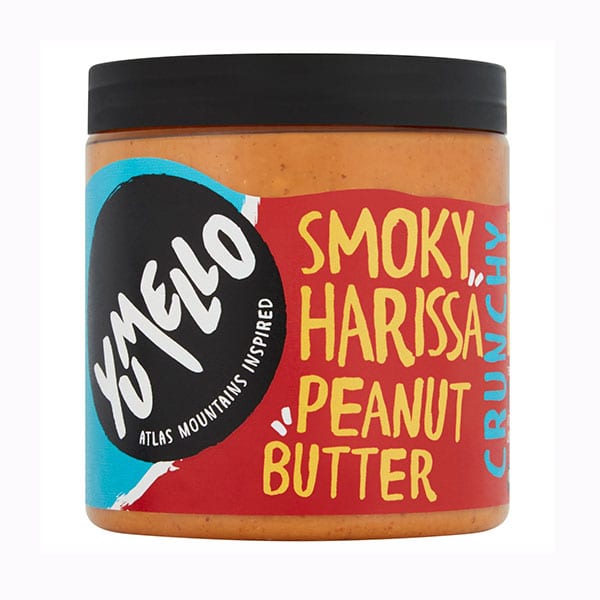 Pip & Nut ultimate deep roast crunchy peanut butter
The counterpart to their smooth deep roasted peanut butter, this batch is also roasted at a higher temperature and for a longer period of time, resulting in the ultimate rich spread. The added crunchy texture makes it our go-to for savoury dishes like chicken satay or for amping up a veggie curry. Available from Pip & Nut (£3.75 for 400g).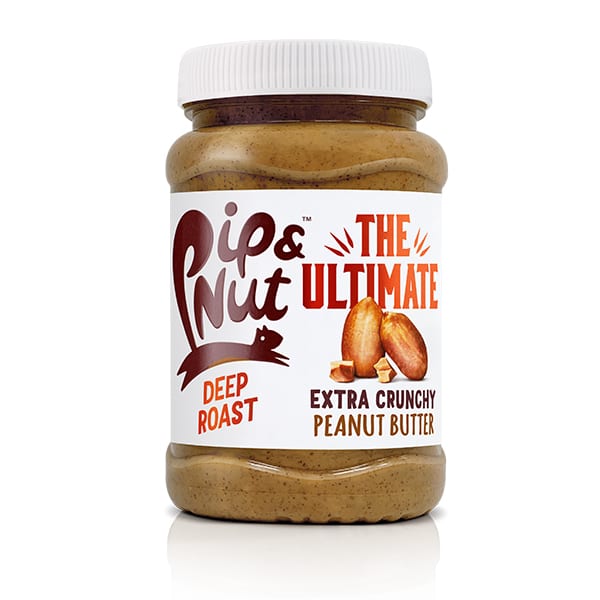 Love peanut butter? Then check out all our peanut butter recipes here, from brownies to noodles.
Subscribe to our magazine
Subscribe to delicious. magazine for HALF PRICE
Subscribe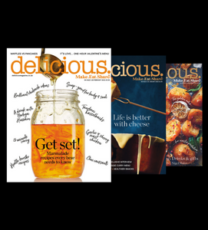 Join our newsletter
Packed with menu ideas, recipes, latest competitions and more...