27 ways with peanut butter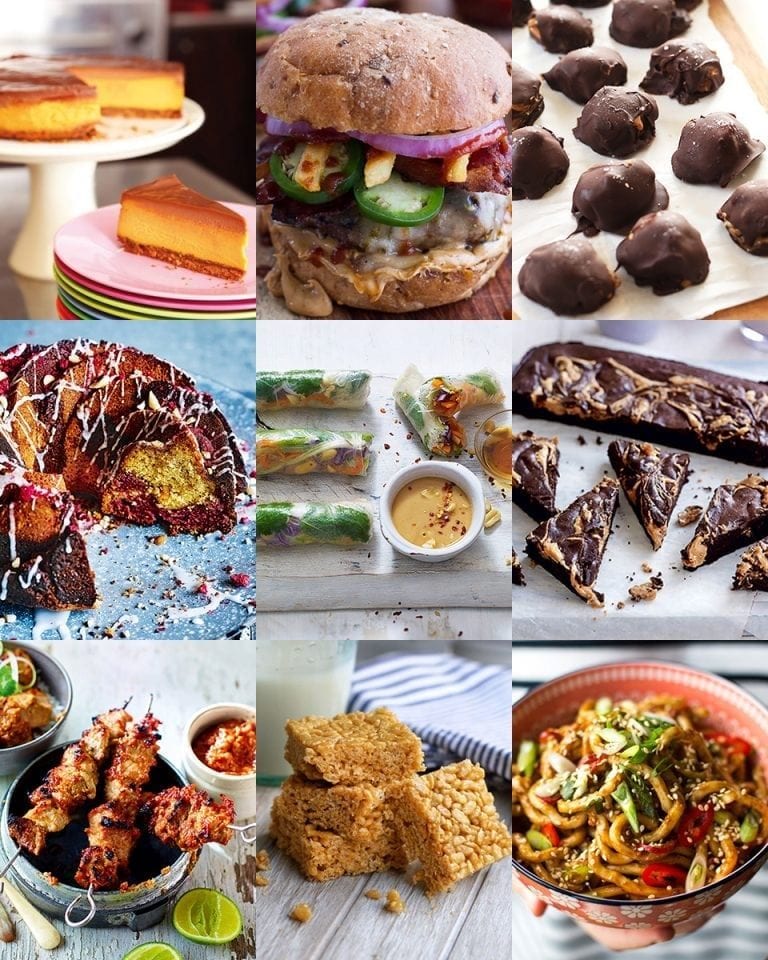 By Izzy Brimeau
Hello, my name is Izzy and I am addicted to peanut butter. I don't often go a day without it and if I do the cravings are almost uncontrollable. I refer to the snacking as my 'daily dose of peanut butter' as if it were vitamin C.
Creamy, rich, salty with a slight sweetness and full of crunchy bites of peanut – what's not to love? It is SO much more than just another forgotten spread in your cupboard. First things first, it shouldn't be in the cupboard long enough to forget about. Secondly, you'd be surprised how many ways you can enjoy the peanut goodness. If there's a recipe with it in, I've probably tried it.
If you, like me, think that peanut butter is about as good as it gets then I am here to take you on a journey through the many ways that you can enjoy it. Get ready for the peanut butter ride of your life, here are 27 of my favourite ways from around the web.
1. delicious. salted peanut butter cookies
How do you make your favourite tea-time treat better? Add peanut butter, and a generous sprinkling of salt, of course.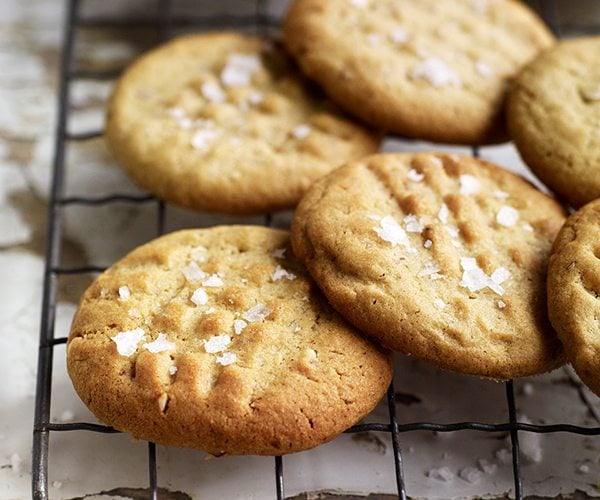 2. delicious. vegetarian summer rolls with peanut dipping sauce
Without the dipping sauce it'd just be veg wrapped in rice paper…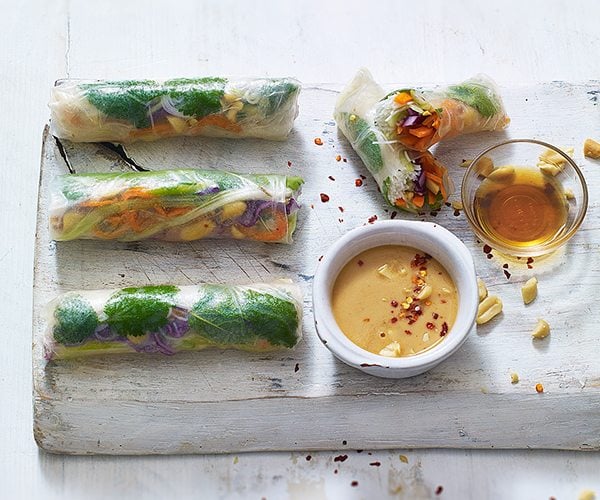 3. The Daring Gourmet's killer peanut butter cake
A peanut butter layer cake with a rich peanut butter frosting… Need I say more?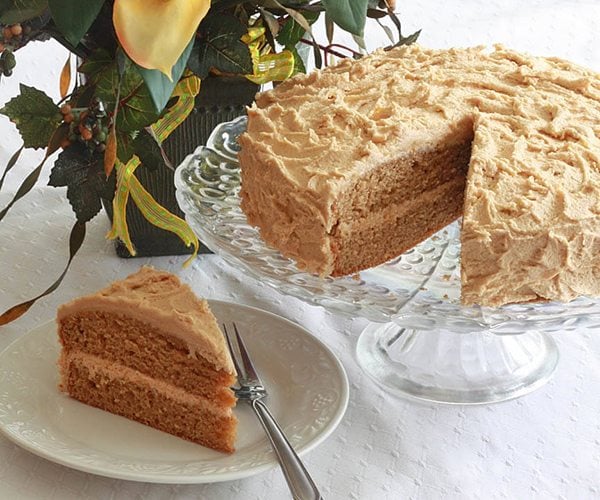 4. The Londoner's greatest chicken satay
It took Rose three years to get these street food skewers just right and boy-oh-boy I'm glad she took her time.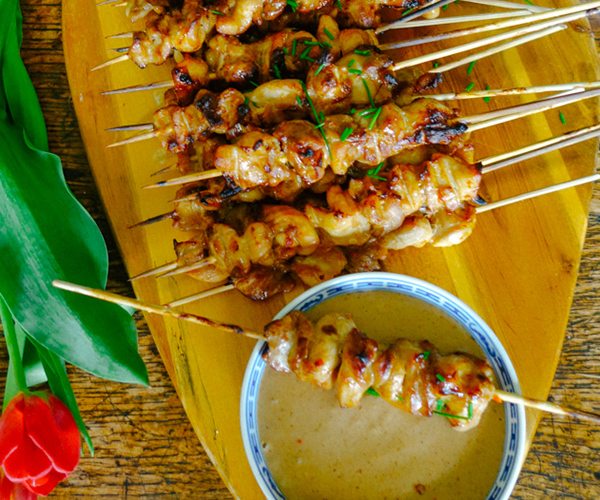 5. Healthy Food Guide's peanut butter brownies
Chocolate brownie meet peanut butter, peanut butter meet brownie.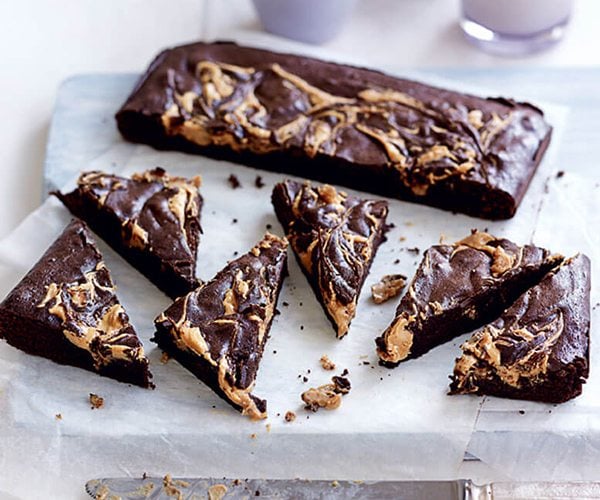 6. Dessert for Two's peanut butter steak tacos
They've upped the steaks with this one…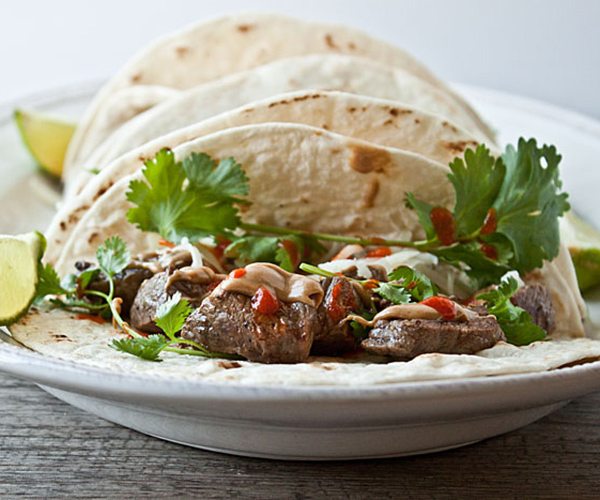 7. delicious. cheat's banana and peanut butter cheesecake ice cream
10 minutes, four ingredients and less than 350 calories per serving? That's a YES from me.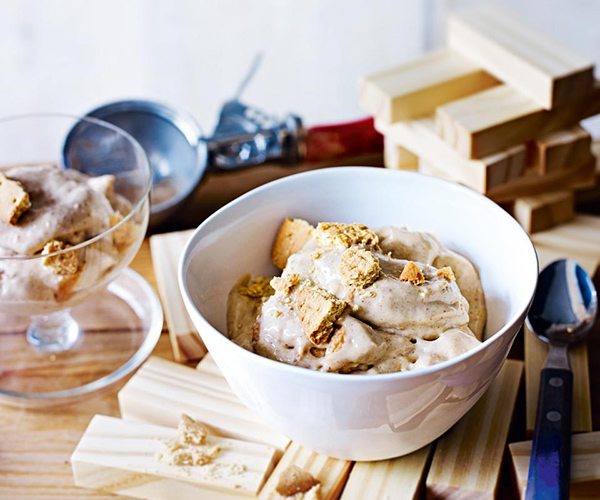 8. The Minimalist Baker's salted caramel peanut butter truffles
These vegan truffles are so damn good, they should be bad.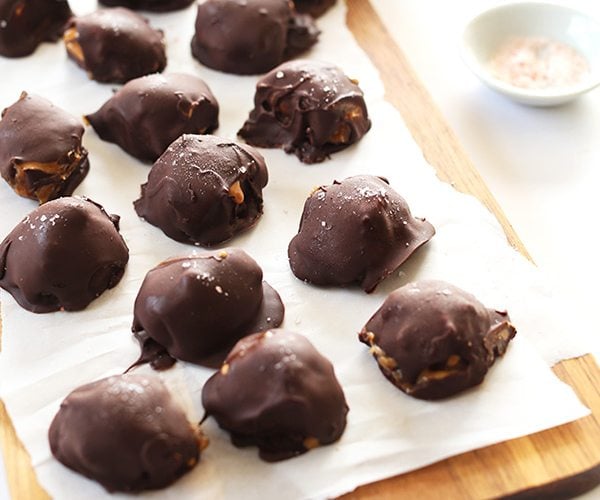 9. Tablespoon's spicy peanut butter bacon sliders
Place bacon, cheese, peanut butter beef patties, jalapeños and MORE peanut butter in a bun and you've got the most drool-worthy burger in existence.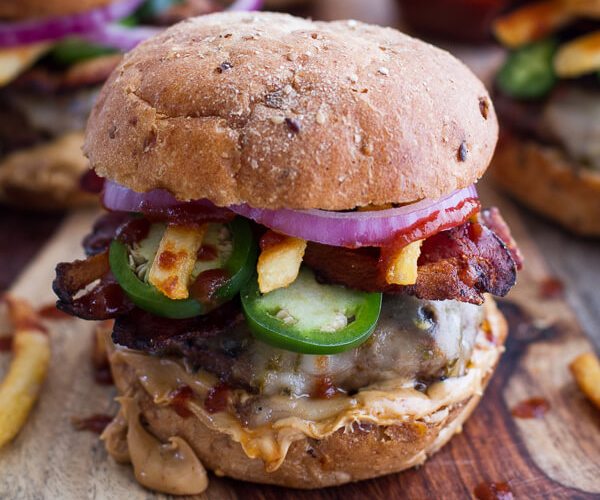 10. delicious. bang bang chicken salad
Bang bang, this chicken salad shot me down… with great fresh, peanut flavours.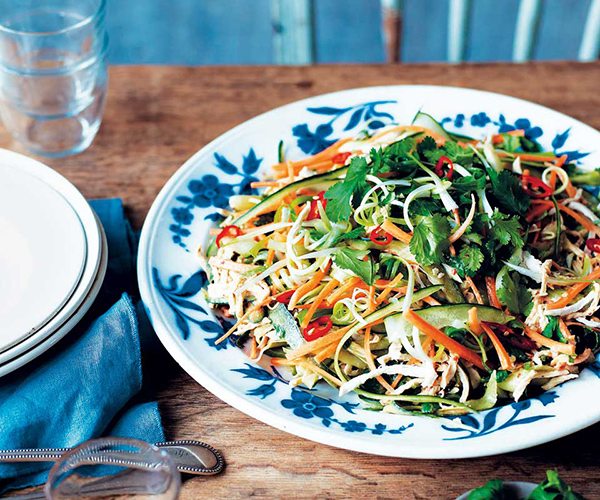 11. The Detoxinista's peanut butter and honey Rice Krispie treats
These chewy treats are a trip down memory lane, a delicious trip indeed.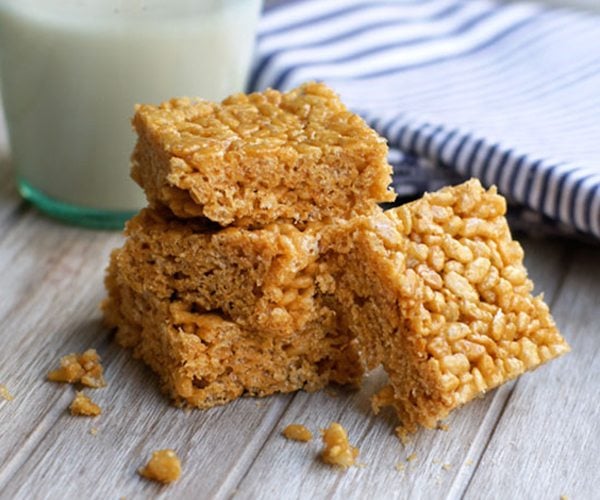 12. Joy of Kosher's stir fried peanut butter chicken
You'll never look at stir fries the same after this peanut butter delight.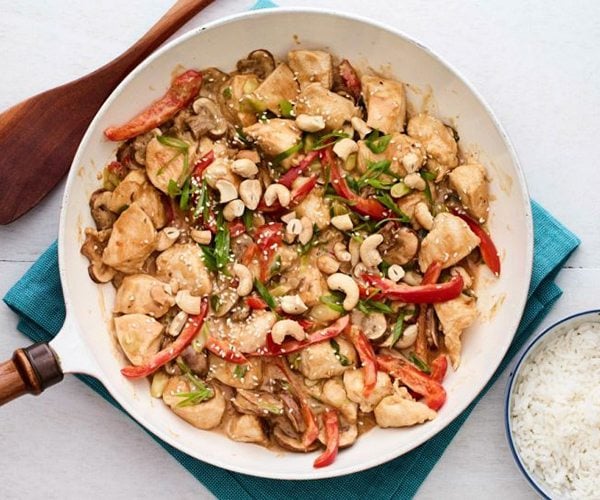 13. Sally's Baking Addiction's peanut butter cupcakes with dark chocolate frosting
Because who doesn't love a cupcake?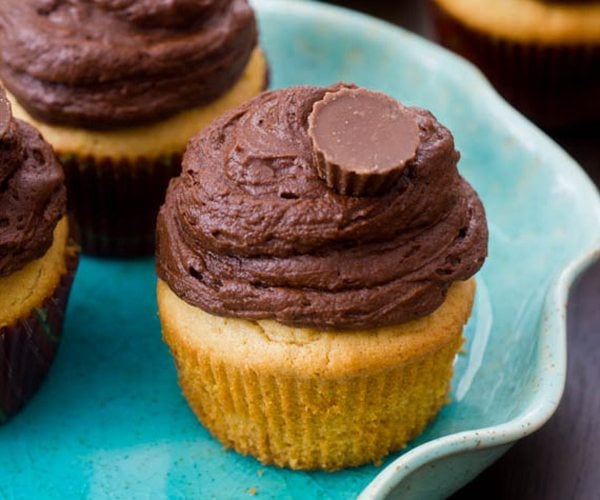 14. delicious. Indonesian pork satay
Juicy, tender marinated pork with a satay dipping sauce – the ultimate BBQ meal.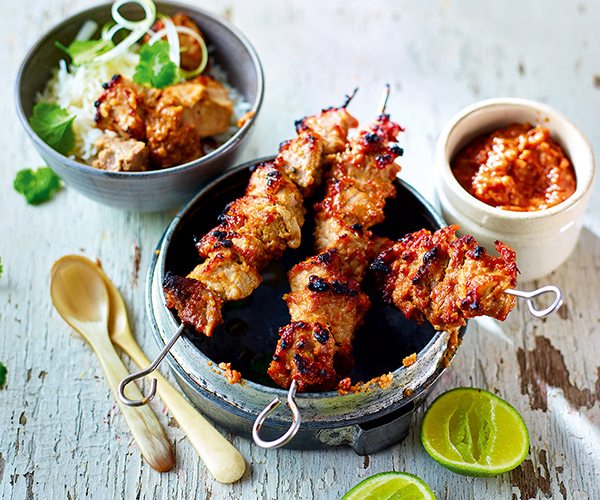 15. Fifteen Spatulas' homemade peanut butter cups
They're not Reese's, they're mine.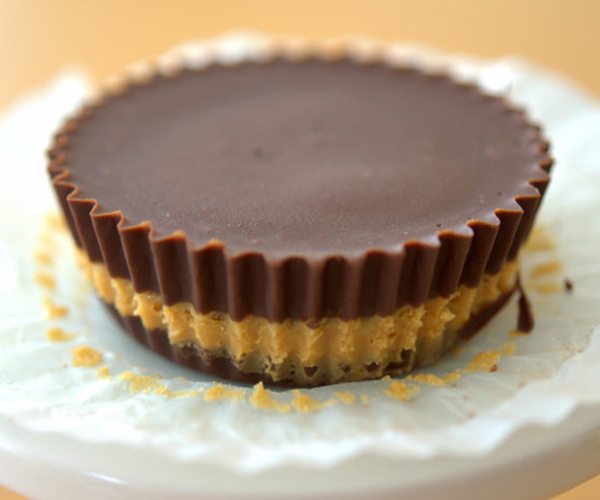 16. Delish Knowledge's peanut tofu Buddha bowl
If you're healthy and you know it clap your hands… and add more peanut butter.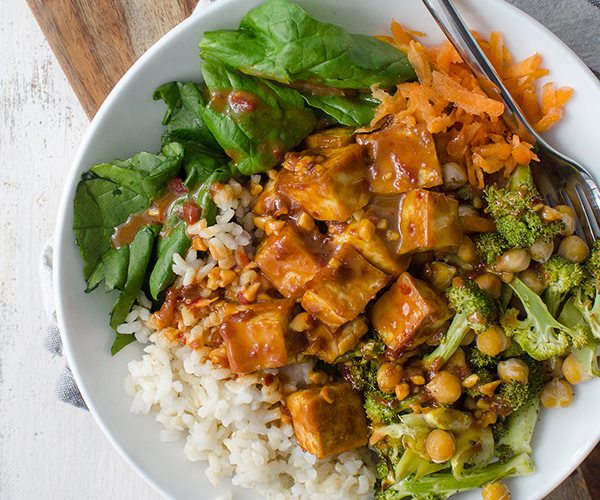 17. delicious. peanut butter and raspberry bundt cake
First there was the peanut butter and jam sandwich, then there was the peanut butter and jam cake.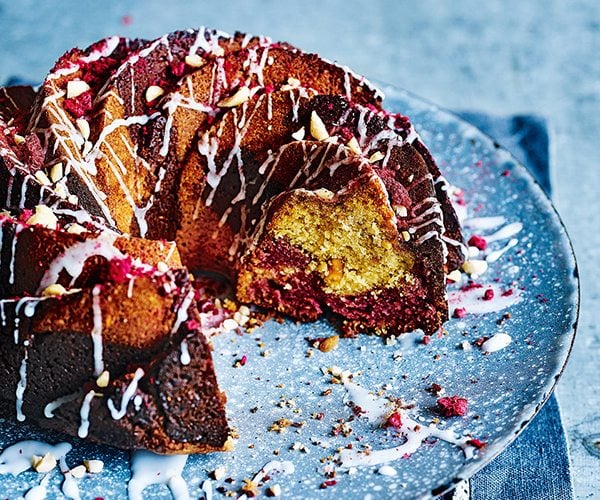 18. Well Plated's peanut butter s'mores pizza
Part pizza, part s'more and part peanut butter – that's what I like to call heaven on earth.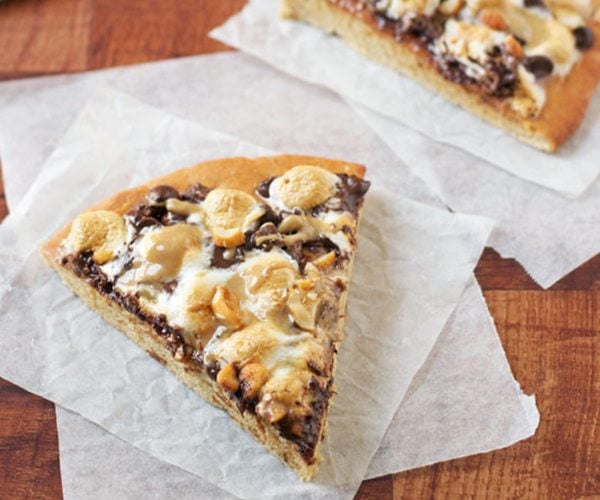 19. Donal Skehan's hot and spicy peanut butter noodles
Hot, spicy and covered in peanut butter – that's how I like most of my meals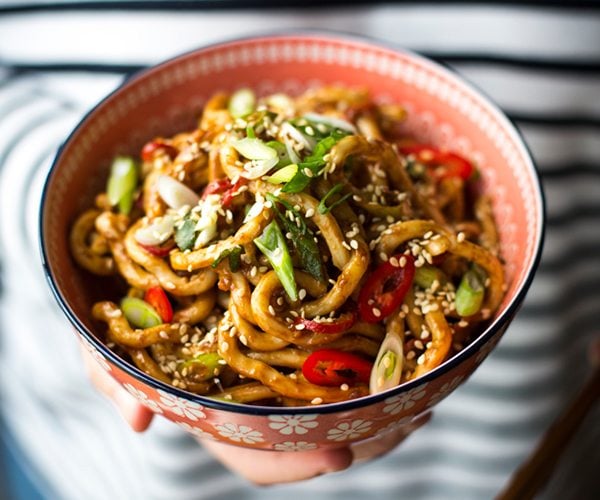 20. delicious. banana, peanut butter and chocolate pancake fritters
Jack Johnson may sing about banana pancakes but I'm singing about these…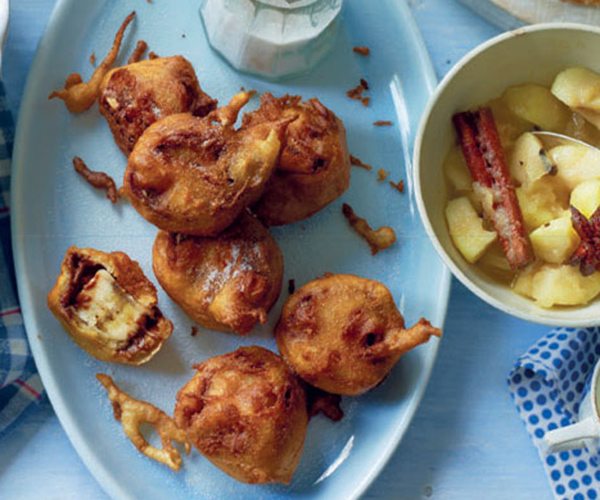 21. Nigella's chocolate peanut butter cheesecake
Even the domestic goddess has joined me on my tribute to peanut butter.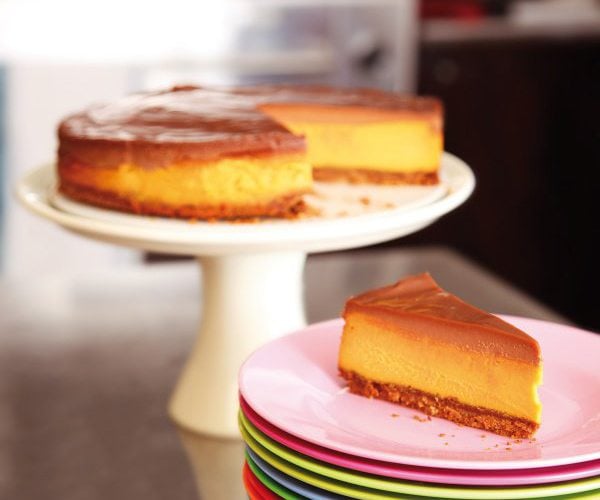 22. delicious. pumpkin and peanut curry
Your Friday night curry just got a whole lot better.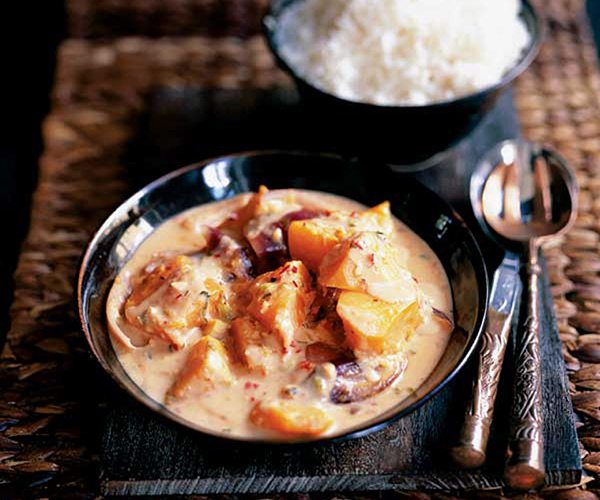 23. Home Cooking Adventure's no-bake chocolate peanut butter bars
No bake means no wait, which is always great.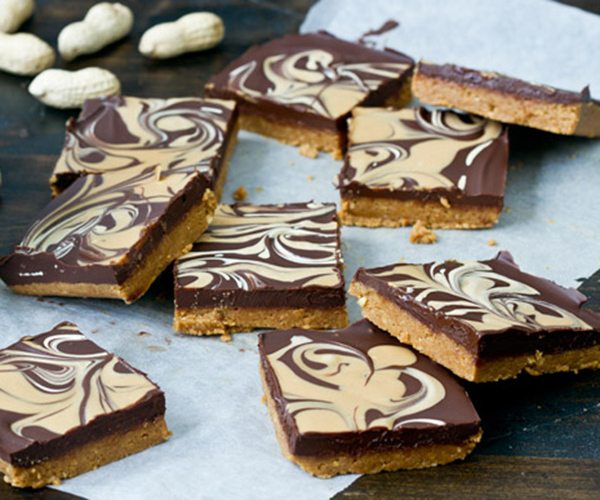 24. delicious. peanut butter fudge
The perfect edible gift for someone you care about… yourself.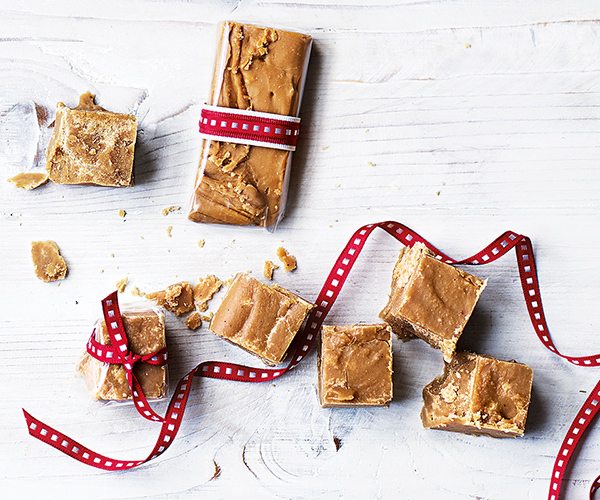 25. Your Cup of Cake's one pot thai peanut pasta
You've gotta love a one pot wonder, especially when peanut butter is involved.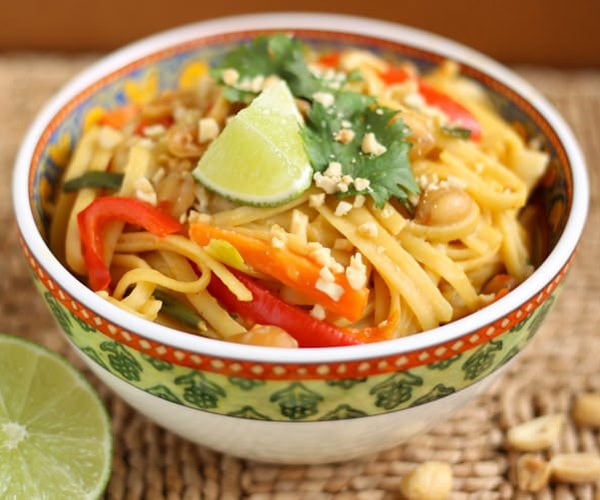 26. Healthy Food Guide's peanut butter flapjacks
These oaty, moreish snacks are tasty, peanutty AND healthy.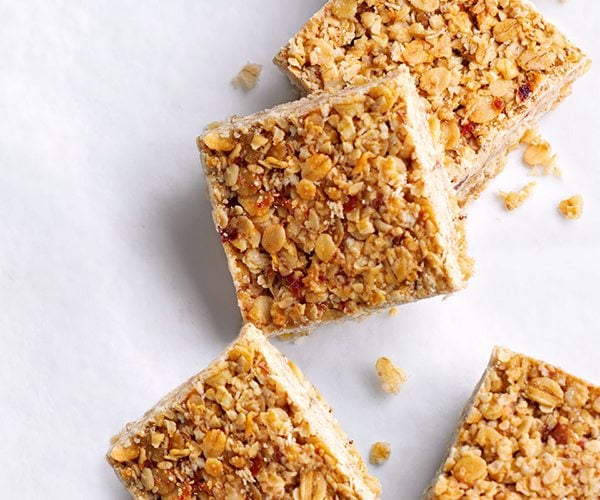 27. delicious. chocolate and peanut butter swirl tart
Dark chocolate and salty peanut butter are incased in pastry, creating a tart that's melt-in-your-mouth good.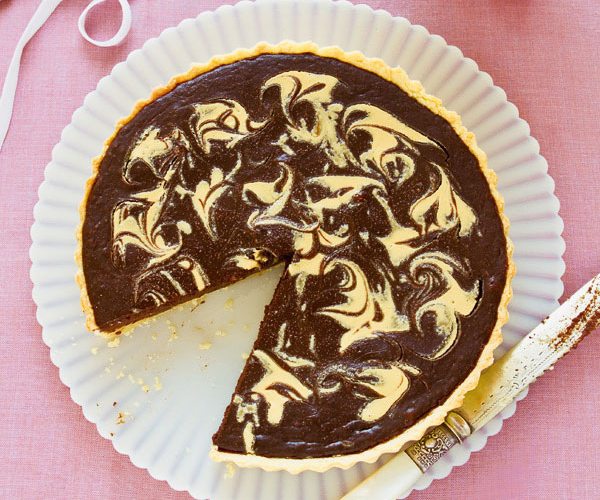 Subscribe to our magazine
Subscribe to delicious. magazine for HALF PRICE
Subscribe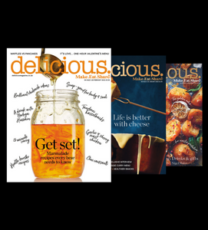 Join our newsletter
Packed with menu ideas, recipes, latest competitions and more...