Did we really eat that?
Spam fritters, piped mashed potato, boil-in-the-bag curry…the culinary past is littered with best-forgotten dishes.
The contemporary food scene isn't immune to culinary bad taste (you can add chai lattes and cronuts to the list) but a quick flick through my old recipe cards or back issues of magazines reveals decades of much more embarrassing ingredient combinations, lurid food colourings, florid garnishes and other fashion disasters we lived through.
I mean, did we really eat that?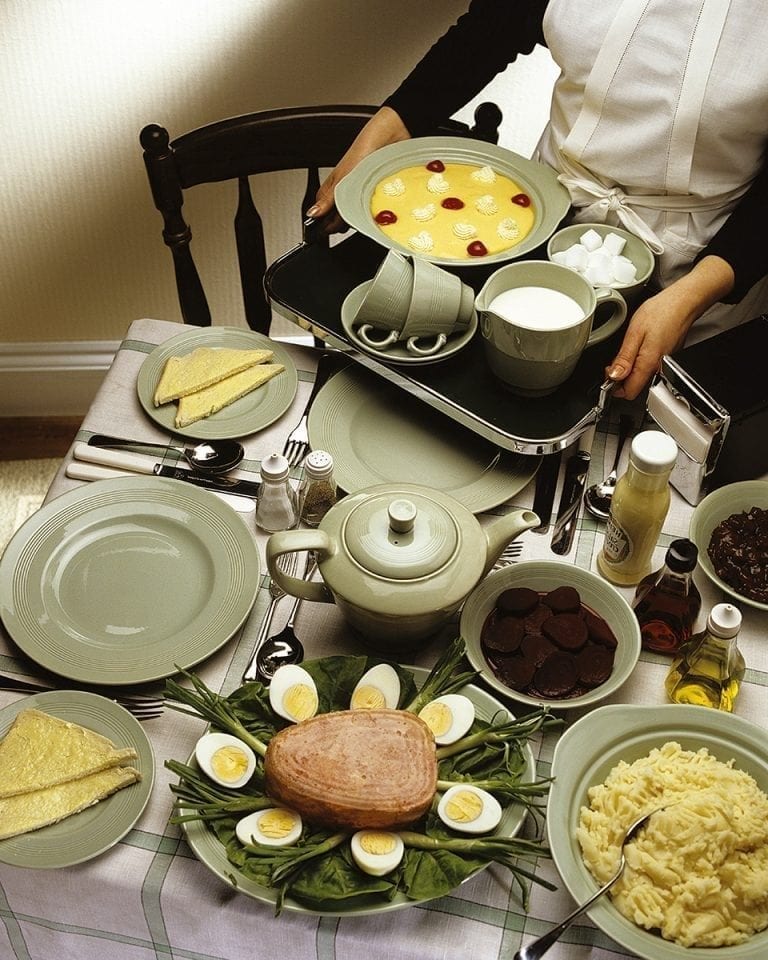 My grandmother's favourite treat for me was Spam fritters served with instant mashed potato, fresh from a packet. We were country folk, so real produce from the farms next door was just too mundane. Boil-in- the-bag rice with sultana-rich curry was a schoolday treat. Imagine my surprise when, as an adult, I lived in India yet didn't encounter a sultana once. Yet the dodgy convenience food of the 1970s was considered modern and worldly at the time. Every decade had its trends that are now faux pas, and they're not just confined to flares or shoulder pads. Here are some that you might just recall – with fondness or otherwise:
1950 soeufs en gelée and meat in a tin 
Wartime food rationing ended in 1954 after more than a decade of dried eggs, milk powder and tinned meats had done their damage to a demob-happy population: the British had grown to like such ersatz foods. A generation regarded tinned goods as the apogee of convenience and safety. Cookbooks of the time made much of 'home economy', with the wonderful Marguerite Patten (the first TV chef) championing new and nutritious recipes for the 'housewife' to try. It was thanks to Patten that most modern homes acquired a pressure cooker.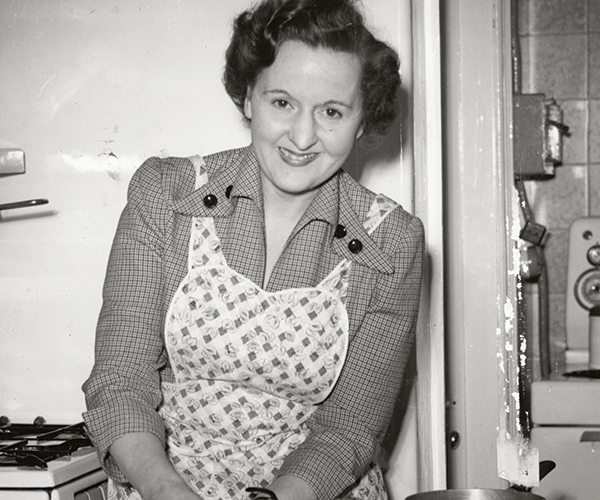 Other enduring culinary fashions predated the war years. Jellies were still in vogue for savoury dishes, a trend popularised by the legendary French food writer and chef Auguste Escoffier (1846-1935) – dishes 'en gelée' were still the height of fine dining chic.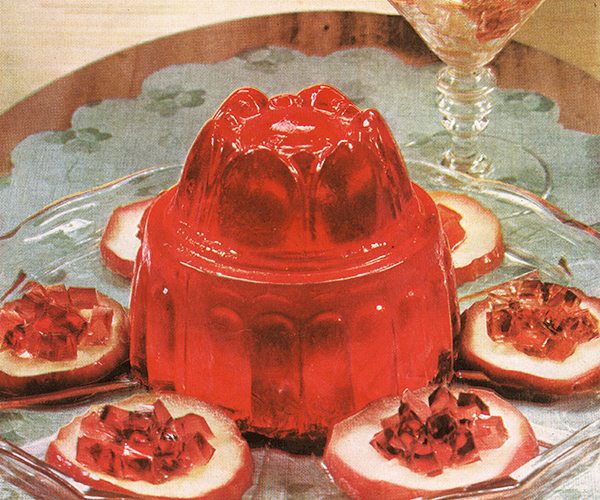 1960s spaghetti Bolognese and rice rings
Post-rationing, rich food was in vogue; eggs, butter and cream became the mainstays of dinner party food. Marguerite Patten's ground-breaking book Cookery in Colour was published by Paul Hamlyn in 1960. Previously, cookbooks would have black and white photographs or line drawings. Vivid colours now drew attention to aspirational recipes such as ham and pineapple loaf with garlic bread, sole and lobster mornay, curried eggs, veal dishes – even those using newly fashionable pasta.
Later, the camp factor ramped up once Fanny Cradock splayed herself across our screens. She wore ballgowns while cooking, used food dye liberally, and a piping bag and food rings were always to hand. Her outlandish dishes were for show first, consumption second.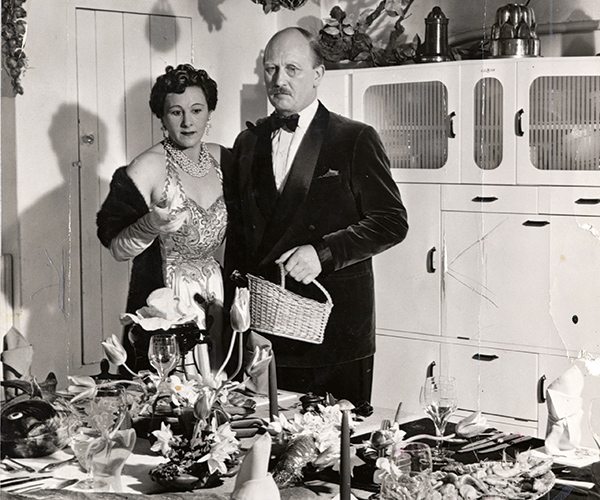 1970s avocados and prawn cocktail
The clichés of 1970s food – prawn cocktail, quiche lorraine, cheese and pineapple on sticks, black forest gateau, baked alaska – were all true. This is the food I grew up on, as did Nigel Slater, who perfectly captures the era in his memoir, Toast. Mostly I remember the garnishes: paper frills on crown roasts, twists of cucumber and unripe tomato on salmon, green olive slices that tasted of cheap oil, the jar of maraschino cherries that had been in our larder for a decade but that I ate for a dare.
'Ethnic' food meant Italian, unless you owned a fondue set. Vegetarianism was starting to gain credence beyond the realms of cranks (and veggie café chain Cranks), as carrot cake became a staple in right-on cafés across the land. Most 'good' restaurants still genuflected towards French cooking, while scampi in a basket became the dish of choice for nightclub revellers. And no home kitchen was complete without a chicken brick.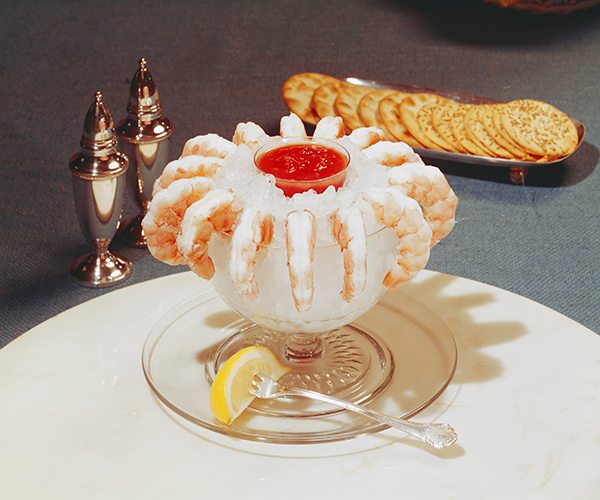 1980s from nouvelle cuisine to the Med and sushi
Restaurants looked to the Med for inspiration. 'Cal-Ital' (Californian-Italian) became a catchphrase, not long after nouvelle cuisine peaked and collapsed like an over-egged soufflé. But the biggest change was wrought not by chefs but by newspapers. When News International (publisher of The Sunday Times) adopted colour printing, others followed. And so the cookery column was given the biggest boost in its history. Food photography shaped the way we ate. Meanwhile, sushi became the choice of sophisticates.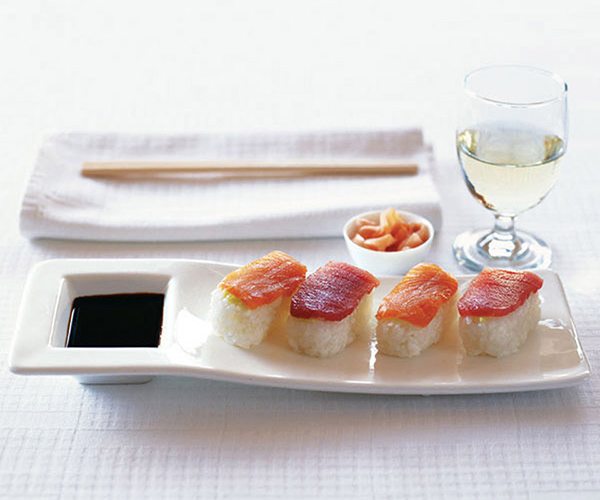 1990s gastropubs and Delia
The BBC's MasterChef drove the aspirational end of the market. But while some home storecupboards acquired balsamic vinegar and fridges filled up with bags of rocket, sales of microwaves soared and supermarket ready-meals became the new cooking. Formal dining was falling out of favour, and the term gastropub was coined.
At some point in the late 1990s, recipes went blurry thanks to an Aussie food stylist and magazine pioneer called Donna Hay. Her recipes were shot with a shallow depth of field (in layman's terms, mostly out of focus). Food snappers around the world followed suit. But soon no one could tell if the dish was meant to be sun-dried tomatoes or tiramisu. Someone had to bring us back down to earth and tell us how to boil an egg. That person was Delia Smith, the Marguerite Patten of her day. Plus ça change…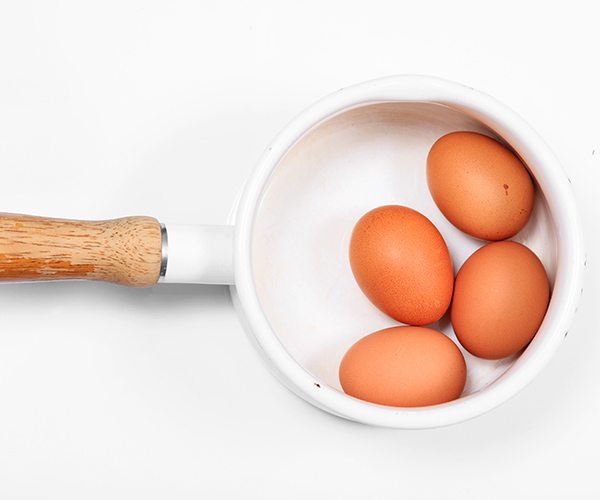 Subscribe to our magazine
Subscribe to delicious. magazine for HALF PRICE
Subscribe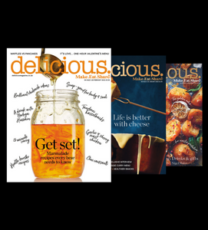 Join our newsletter
Packed with menu ideas, recipes, latest competitions and more...