Easy cooking skills your kids can learn in lockdown
If your child is at home because of school closures, you've probably cottoned on to the fact that baking is a great activity to keep them amused. But even if you love to get your pinny on, baking endless banana breads and biscuit recipes can get a little tiresome.
So if, like me, you're fed up of fuelling the sweet trolley, here are some easy savoury cooking skills your kids can learn in lockdown.
Full disclosure: this isn't about formally training your child how to chop an onion, I wouldn't add that to your list of things to manage right now. This is more about taking some gentle steps to encourage a love of cooking in your child – with some learning along the way.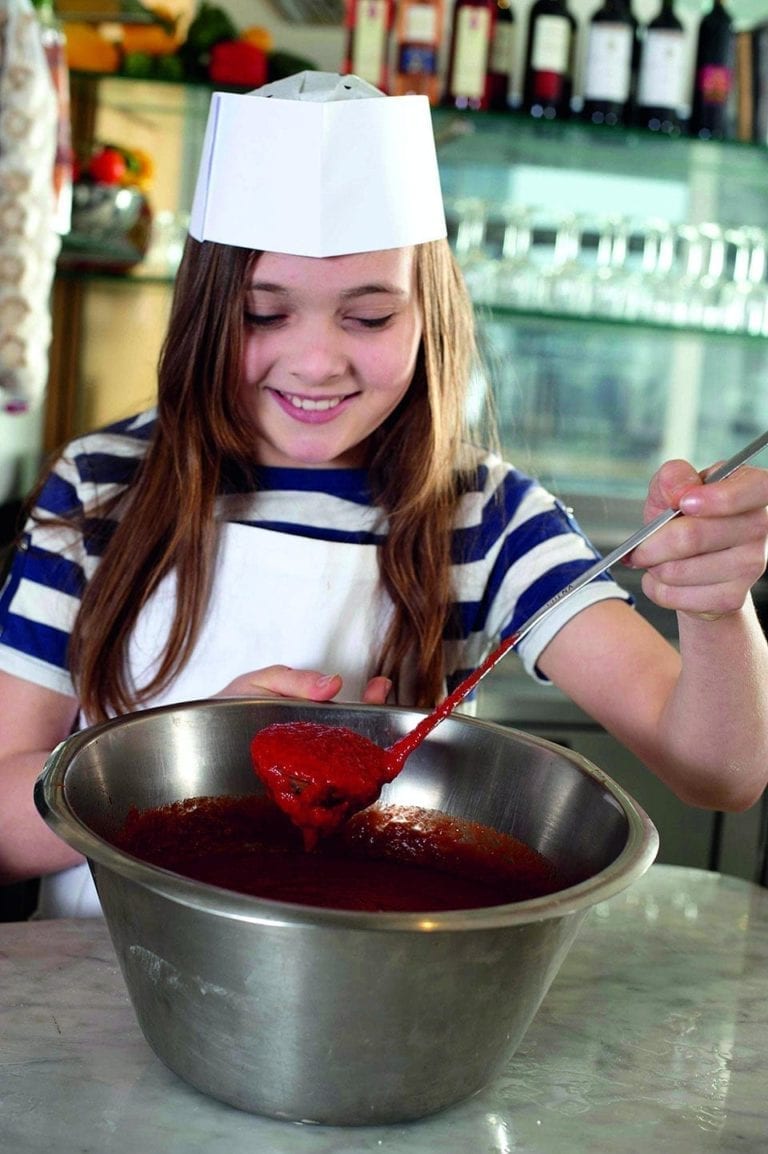 Before you start
Make sure everyone washes their hands thoroughly (it's a good habit to get them into)
Ensure your child is in an apron or something old that can get messy
Tie back any long-hair
I like to make a point of having a clean area to prepare food, as well as drilling in the virtue of tidying up as you go along.
Check you have all the ingredients you need, and that they're suitable for your child.
Try an easy savoury recipe
Start with these ultimate cheese scones. They still have that joy of baking, but with a cheesy twist. They contain only a handful of ingredients, and your child can have a go at measuring out ingredients (maths lesson right there), sifting flour and grating cheese. They can get stuck in shaping the scones, too.
Or, how about some simple cheese straws to roll out and cut into neat slices?
Plan a themed night
As we know, from possibly bitter experience, kids love to take control of what they eat. Meals where they can choose the elements they like can work well.
It's an opportunity for you to help your child learn about balance in a meal, for example, getting some protein and veggies in, and mixing flavours up.
We often like to plan in a Mexican night. Take a look at making these together: chicken tacos, our perfect guacamole, and a sweetcorn salsa or tomato salsa.
You can lower the heat in the recipes to suit your child, and you can do the chopping or slicing if you're worried about little fingers. Then it's up to them how to fill up their tacos, and what flavours to try together. In my book, it doesn't matter what order things go in their mouths, so long as it goes in.
And is there a child that doesn't like Italian food? Try a simple colourful Italian salad, like a classic caprese – with creamy mozzarella, torn up basil leaves, tomatoes and a drop of olive oil. Kids can get creative with how they want to display it on their plates, whether it's a smiley face or more of a Jackson Pollock.
Here's a lovely tomato sauce for pizza recipe too, where some chopping is involved if you feel your child is confident enough.
Kids can get creative with how they want to display the bright colours on their plates.
Trying out spices
For me, one of the most important aspects of cooking is all the flavours and scents.
I've found that choosing, measuring and grinding spices for an easy curry is a good place to start. There's such a wide range to work with, from pretty star anise to cumin and everything in between.
Take a look at this family-pleasing sticky chicken traybake, with star anise and fresh ginger. Once you've prepared the ingredients, stir, pour over the chicken, then pop in the oven.
Learn a love of herbs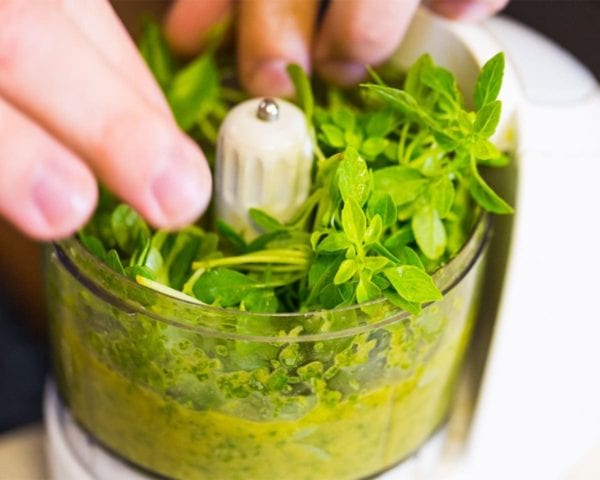 Or, to make the most of fresh, scented herbs, a homemade pesto is the way to go. When you hear 'pesto', you might think of a traditional Genovese pesto with basil, Parmesan and pine nuts. But, depending on your child's tastes, you can try so many other flavours, such as:
Feta pesto – packed with fresh mint, lemon thyme and parsley leaves
One last sweet word
If you have a child's birthday in isolation coming up, perhaps they could help with the food side of things. Take a look at our kids party ideas.
Subscribe to our magazine
Subscribe to delicious. magazine for HALF PRICE
Subscribe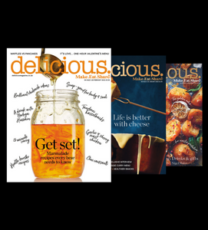 Join our newsletter
Packed with menu ideas, recipes, latest competitions and more...