F_R_I_E_N_D_S: the best foodie moments and recipes to match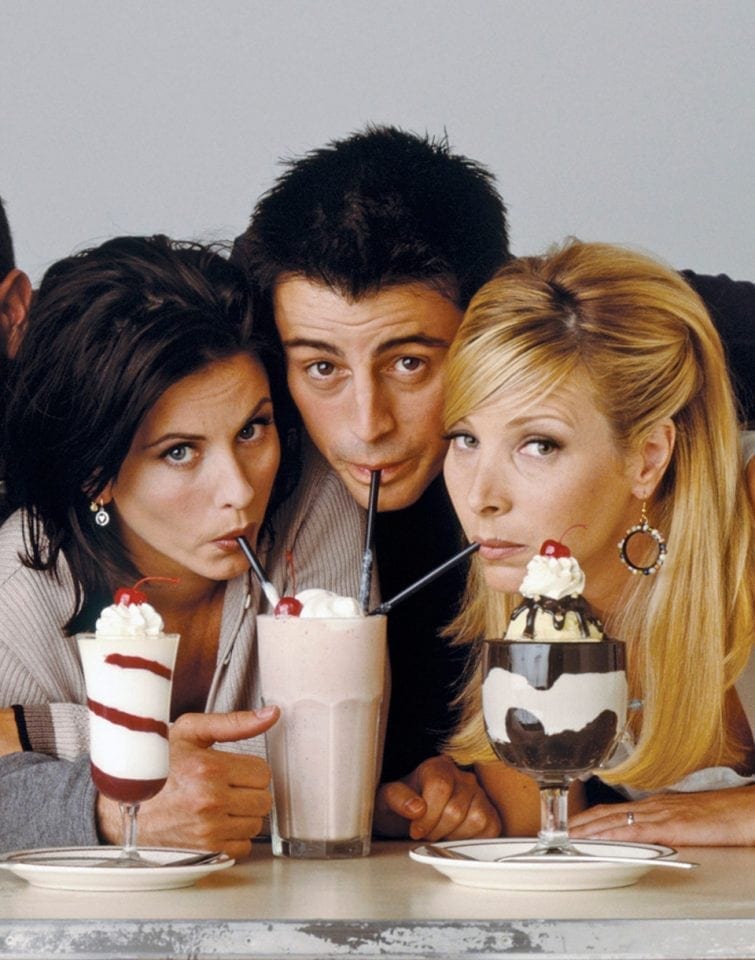 By Izzy Brimeau
Friends is one of my favourite TV series. Whether it's on in the background when I cook or binge-watching an entire season on the sofa – no matter the time of day I am always happy to see six of my favourite characters.
With chef Monica, food-fanatic Joey and most meetings taking place in Central Perk; eating and drinking is a large part of the daily lives of the best mates in Manhattan. Everyone remembers Monica tap dancing with a roast turkey on her head, the time Rachel makes an English trifle with a layer of beef mince, the cringe-worthy scene, in a Thanksgiving flashback, Monica tries to seduce Chandler with carrots and macaroni and Joey's series-long mantra: "Joey doesn't share food".
I've chosen 14 of my favourite foodie moments from the '90s sitcom and paired recipes to go with them. So, next time you sit down to watch an entire season in one sitting, you can have yourself an immersive experience and indulge in pizza, turkey or jam alongside Monica, Chandler, Joey, Phoebe, Rachel and Ross.
1. The one with the dozen lasagnes
Monica cooks a dozen lasagnes for her aunt Sylvia before finding out her aunt is actually a vegetarian.
Eat it: salami and meatball lasagne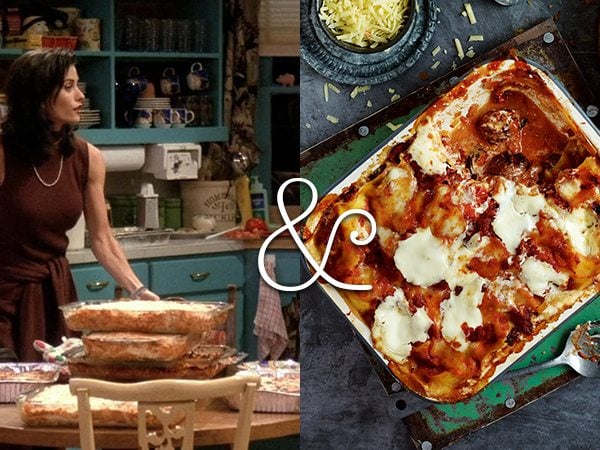 2. The one with all the cheesecakes
Chandler eats a cheesecake that was accidentally delivered to his door. After tasting the cheesecake Rachel agrees it is the best she has ever tasted. Later in the episode they fight over the cheesecake which results in it being dropped on the floor… so they eat it off the floor.
Eat it: New York cheesecake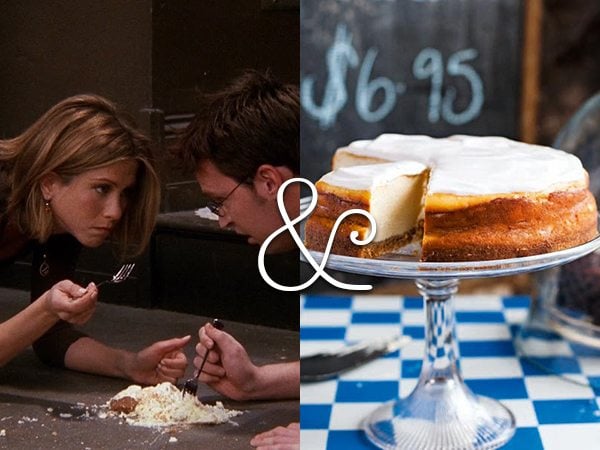 3. The one with the jam
After Monica breaks up with Richard she uses her free time to make jam. Joey makes the most of the situation.
Eat it: quick oven-cooked raspberry jam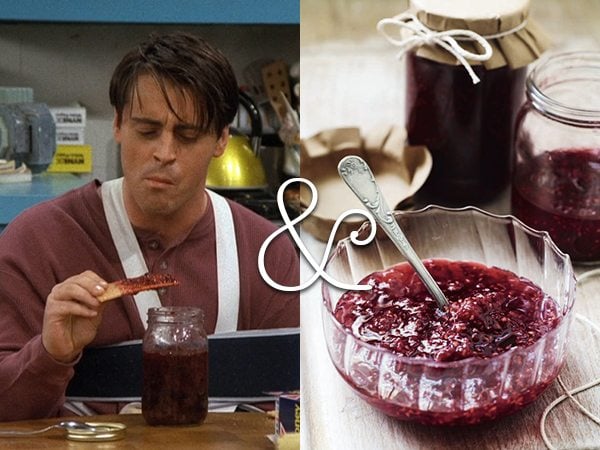 4. The one with the fake party
Pregnant Phoebe tries her best to resist her meat cravings but snaps at the party and eats Chandler's sandwich.
Eat it: beef fillet and madeira béarnaise open sandwiches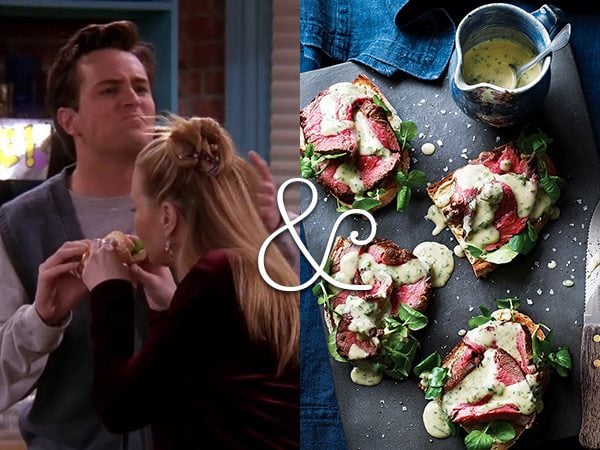 5. The one where Ross got high
Monica hosts Thanksgiving and allows Rachel to make dessert. Two pages of the cookbook, which Rachel is using for the recipe, get stuck together and Rachel ends up making a half trifle, half shepherd's pie horror.
Eat it: caramelised pineapple and coconut trifle with rum syllabub (no meat included)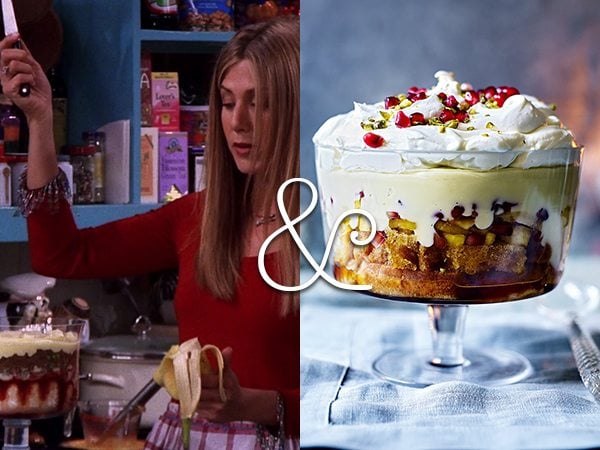 6. The one where Ross is fine
Ross finds out that Rachel and Joey are in a relationship so, to deal with it, he gets extremely drunk on margaritas… so drunk that he forgets to use oven mitts when he serves a scorching hot pan of fajitas.
Eat it: quick steak fajitas with pickled red onions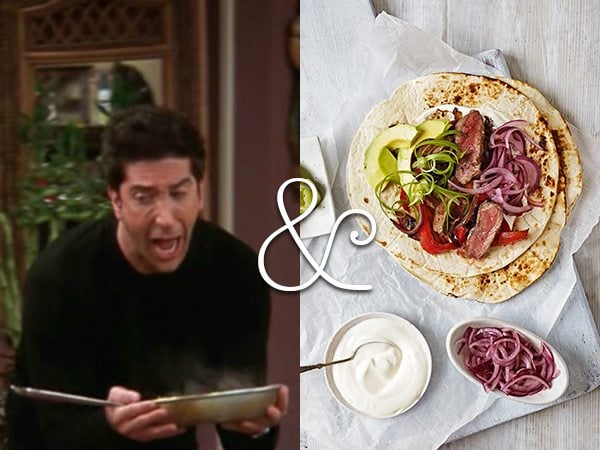 7. The one with all the Thanksgivings (the past)
Monica tries to seduce Chandler with carrots, macaroni and a knife. Instead she ends up dropping the knife and chopping off Chandler's toe.
Eat it: carrot bundt cake with honey and cream cheese icing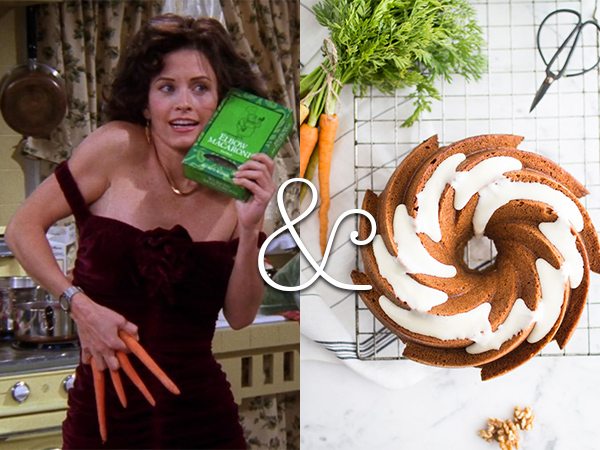 8. The one with all the Thanksgivings (the present)
Monica apologises for chopping off Chandler's toe and tries to cheer him up by putting a turkey on her head, dressing it up and tap dancing.
Eat it: traditional roast turkey with sticky pancetta sausages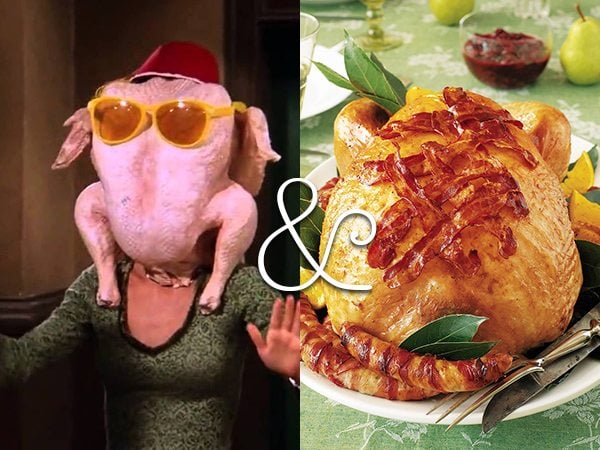 9. The one where Rachel goes back to work
Chandler says he can write slogans then goes on to do so with a cheese board: "Cheese. It's milk… that you chew. Crackers, because your cheese needs a buddy. A grape, because who can get a watermelon in your mouth?"
Eat it: fire and whiskey baked cheese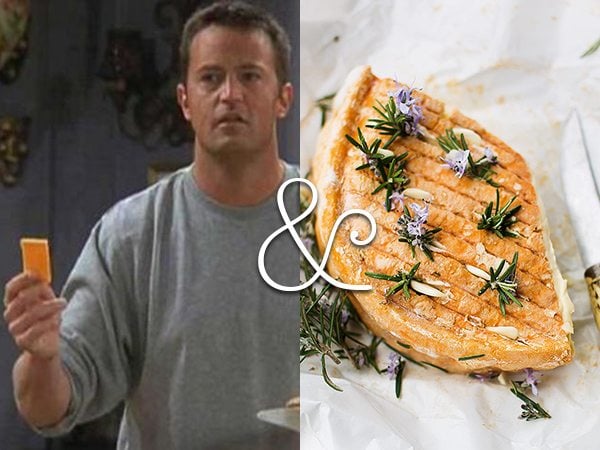 10. The one when Joey eats pizza (throughout the whole series)
From stealing (and then eating) pizza from the second floor of their apartment block to giving his pizza pride of place on his La-Z-Boy chair – there are endless times that Joey eats pizza.
Eat it: Deep-pan American hot pizza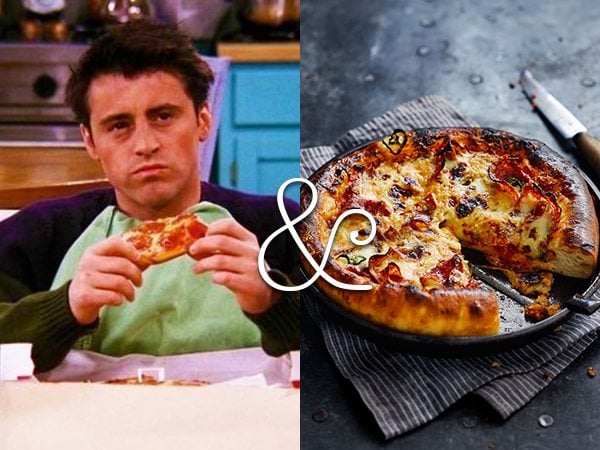 11. The one with the football
Monica: "Okay, Rachel you want to put the marshmallows in concentric circles." Rachel: "No Mon, you want to put them in concentric circles. I want to do this." (Rachel sticks a marshmallow up Monica's nose).
Eat it: coconut and raspberry ripple marshmallows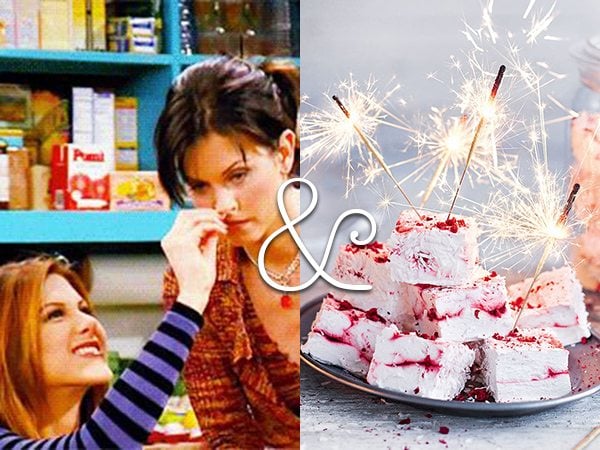 12. The one with Phoebe's cookies
Phoebe finds out that her grandmother's secret cookie recipe wasn't from her great grandmother Nestle Toulouse, but rather from a bag of Nestle Toll House cookies.
Eat it: seriously gooey chocolate chip cookies
13. The one with Rachel's assistant
Chandler tells Monica about the time that Ross ate too many tacos from a dodgy street vendor. He then went on a fairground and… um, maybe you should rewatch that episode if you can't remember!
Eat it: beef tacos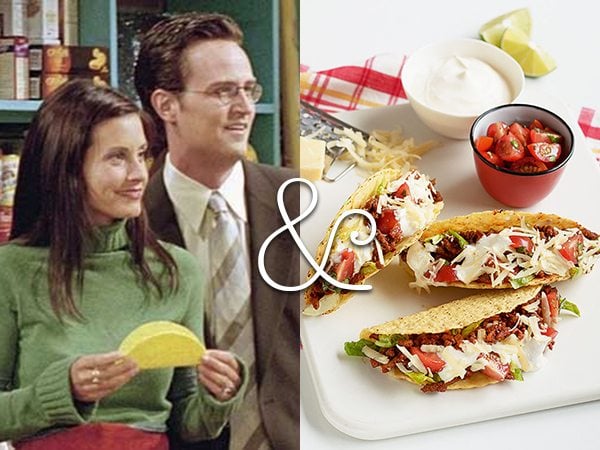 14. The one with Ross's sandwich
Joey: "I think we've all learned a lesson about who's disgusting and who is not. Now, if you'll excuse me, I'm going back to my bucket [picks up bucket of fried chicken] I'm only eating the skins, so the chicken's up for grabs."
Eat it: healthier fried chicken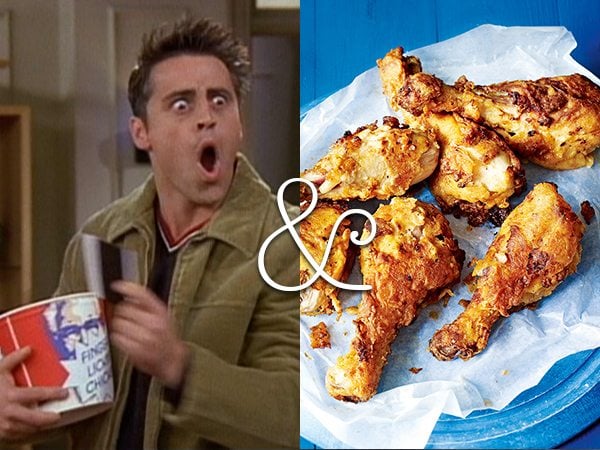 Have I missed a foodie friends moment that you love? Tell me in the comments
Subscribe to our magazine
Subscribe to delicious. magazine for HALF PRICE
Subscribe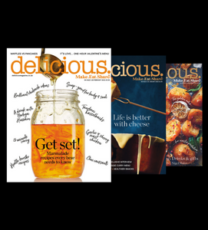 Join our newsletter
Packed with menu ideas, recipes, latest competitions and more...