15 best weekend baking recipes
Relax with one of our weekend bakes. These baking project recipes are perfect for lazy weekends when you're not in a rush and fancy a potter in the kitchen.
Stretch your bread baking skills with one of our recipes for bagels, savoury and sweet breads. Attempt classic patisserie with our step-by-step recipes. Get ahead with some loaf cakes for the tin, which will keep well during the coming week. Or spend some quality time baking with the kids.
It's time to unwind with one of our best-ever weekend bakes…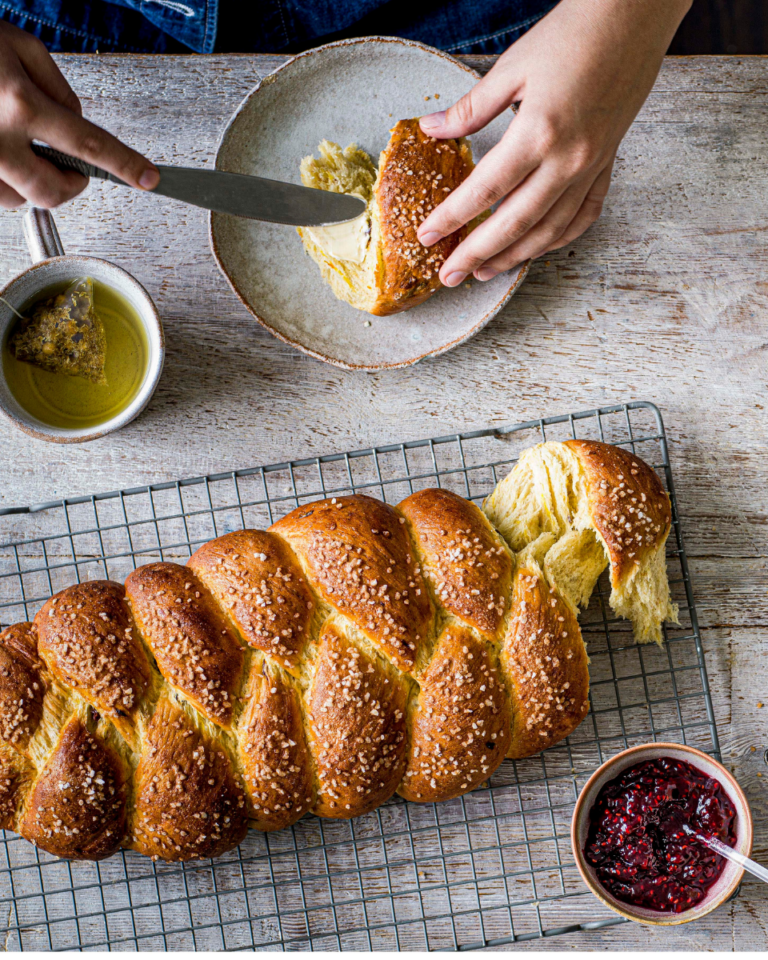 What makes a great weekend bake?
Weekend baking is all about unhurried time in the kitchen. Turn the radio on, make a pot of tea or coffee, and pick a baking recipe you wouldn't have time to try in the week. Lazy weekends are the perfect chance to stretch your baking skills by trying a bread, patisserie or cake recipe with new methods and techniques.
Bake a fresh, golden loaf to serve friends with lunch, ice a layer cake for a birthday dinner, or make biscuits and loaf cakes for the tin, ready to see you through a busy week. This is baking at its most rewarding and relaxing.
Our best weekend baking recipes
Edd Kimber shows you how to make pain au chocolat from scratch in his step-by-step recipe. Patience is a virtue – because of the proving time, you'll need to wait two days to eat the golden, flaky pastries, but these beauties are worth the wait. Why not save this recipe for a Bank Holiday weekend and start the dough on a Saturday morning?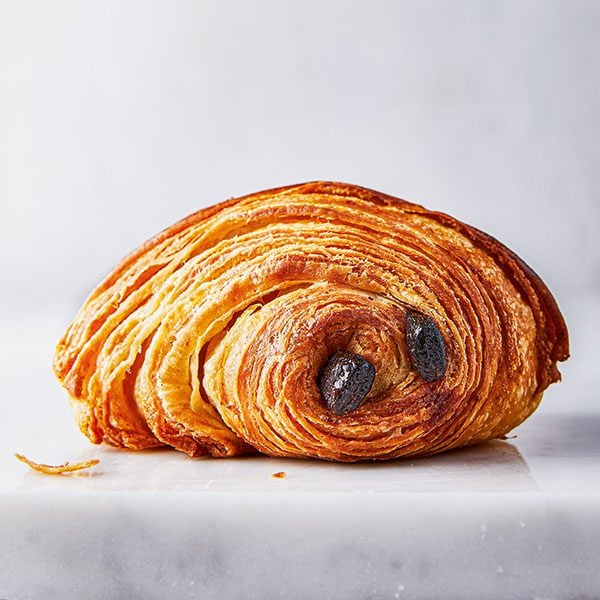 Malt loaf with homemade butter
Malt loaf and curling up with a cuppa and a book go hand-in-hand. Our rich and sticky malt loaf lasts for days in an airtight tin, so try making a loaf at the weekend to slice up for lunchboxes and screen breaks in the week. Bonus points if you have a crack at the homemade butter recipe as well.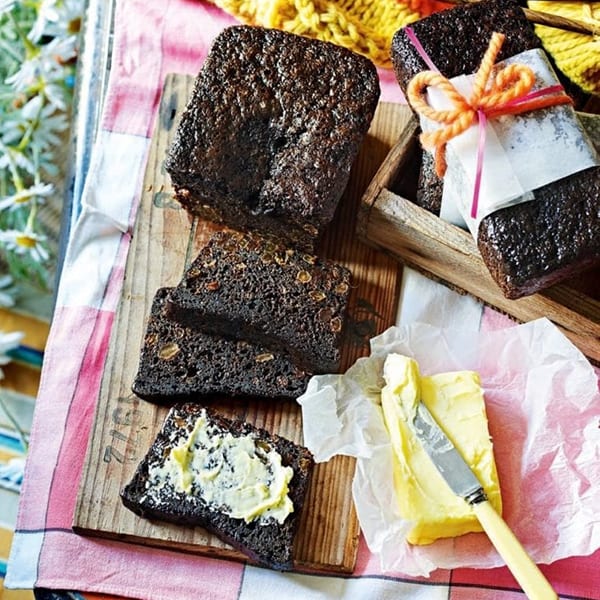 There are garlic bread recipes which involve spreading butter and garlic on a bought baguette…this is not one of those recipes. Jamie's tear-and-share garlic bread needs a good proving, before spreading with a lemony, garlicky cream cheese mixture and baking. Heavenly.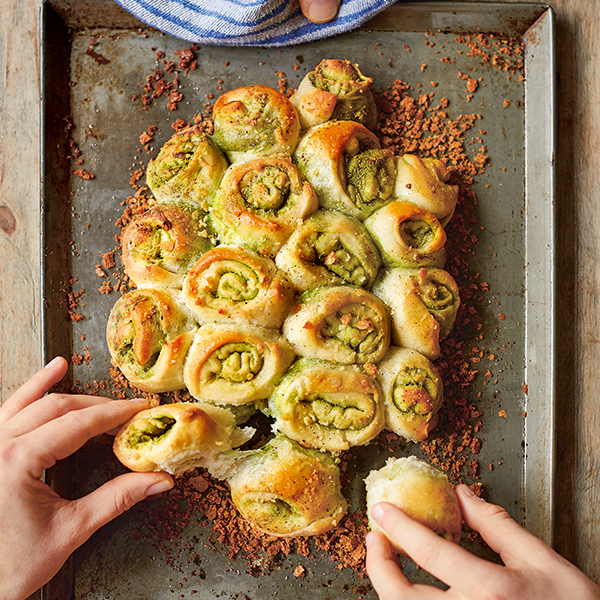 This beautiful layer cake is definitely not one to rustle up in a jiffy before work. The traditional Russian cake has multiple biscuit layers sandwiched with cream…assemble it at least 6 hours before serving to allow the layers to soften enough to slice. Start it on a Friday night or Saturday morning.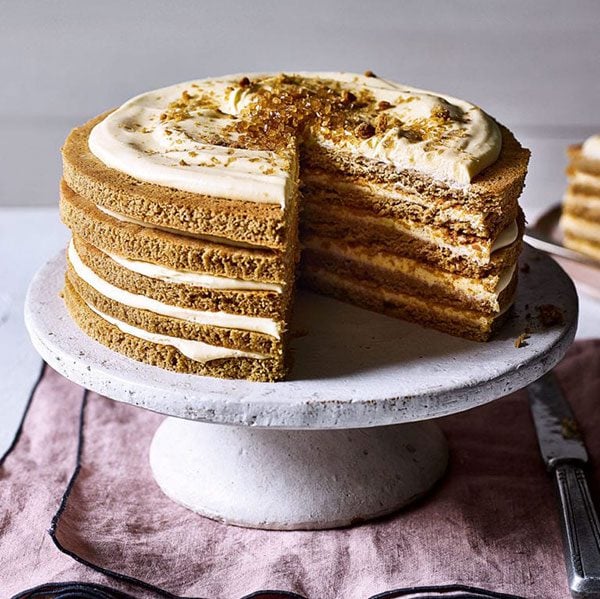 Vegan chocolate hobnob-style biscuits
We're going to share some dangerous knowledge with you: how to make your own hobnobs. These plant-based bakes are an ideal project to attempt on a rainy weekend.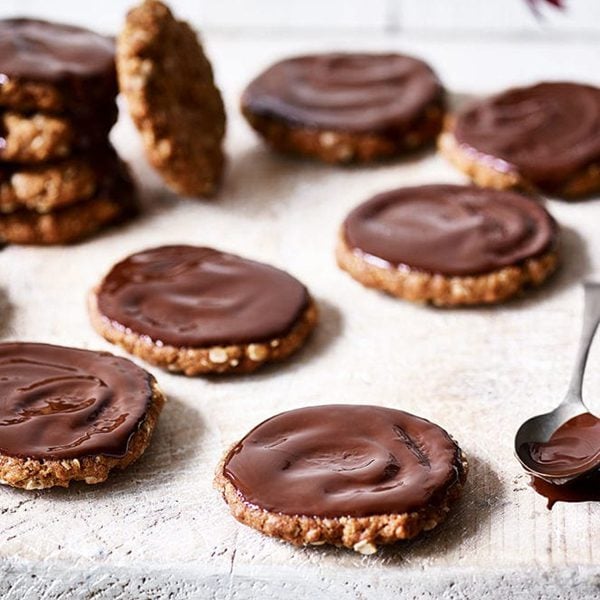 Make David Atherton's perfectly chewy bagels on a Saturday to give them enough time to prove for a Sunday brunch with smoked salmon, cream cheese, pickles and plenty of coffee.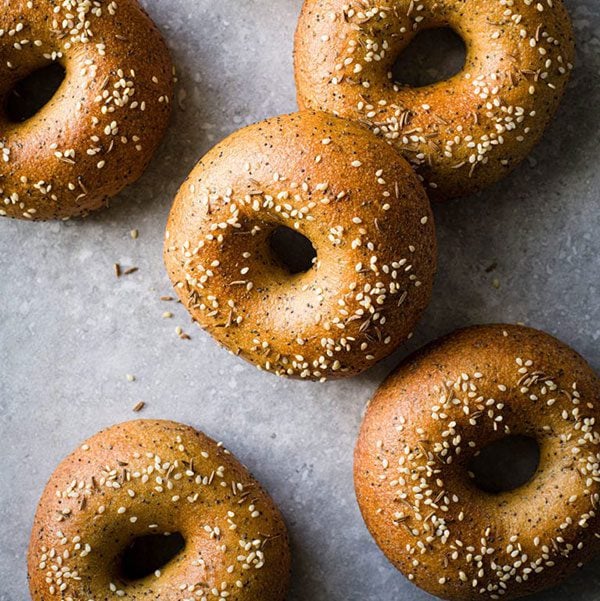 A lovely, summery baking project. Make your own custard creams from scratch, then fill them with a gorgeous strawberry and vanilla buttercream. Perfect for afternoon tea in the garden.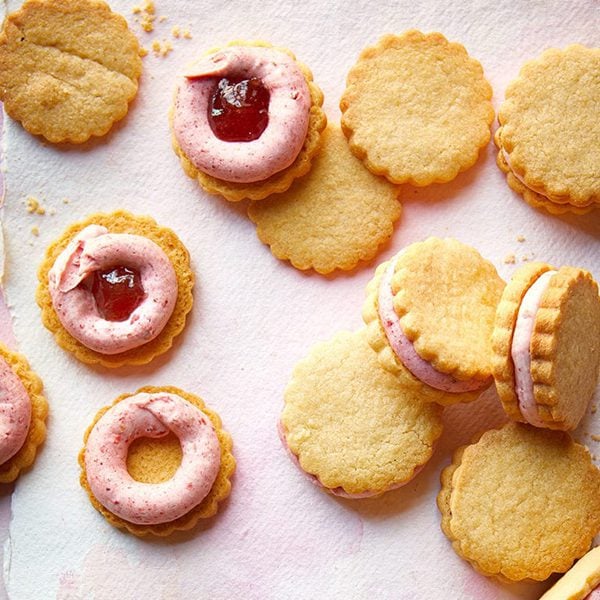 In the mood for a technical challenge? Making the patisserie classic Kougin amann will give your kitchen skills a good workout. Your reward for all that kneading and dough-rolling? Golden, seriously buttery pastries.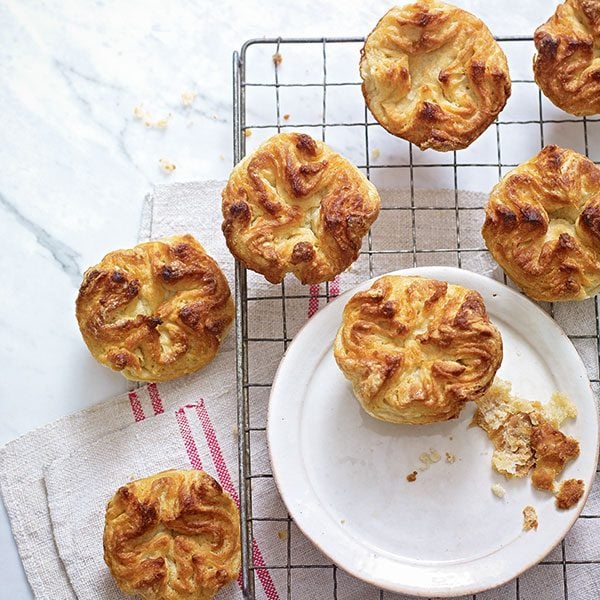 Sticky apple and gingerbread pecan loaf cake
Weekend bakes don't have to be tricky. Fill the house with the scents of apple, ginger and cinnamon with this simple loaf cake recipe. This is one of those bakes whose flavour improves with time. Make it on a Sunday and it will keep all week in the tin (not that it'll last that long!).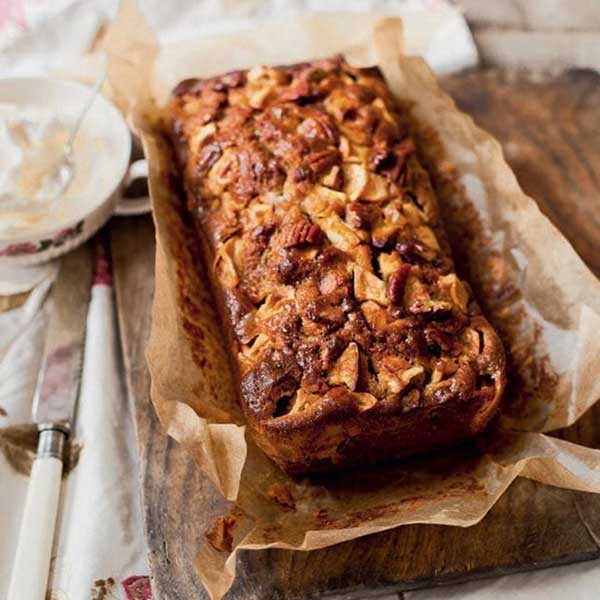 This savoury babka loaf makes a great accompaniment to a weekend lunch with friends. Its rich truffle pesto, herb and ricotta filling makes it a good partner for roast chicken, cheeses or cold meats.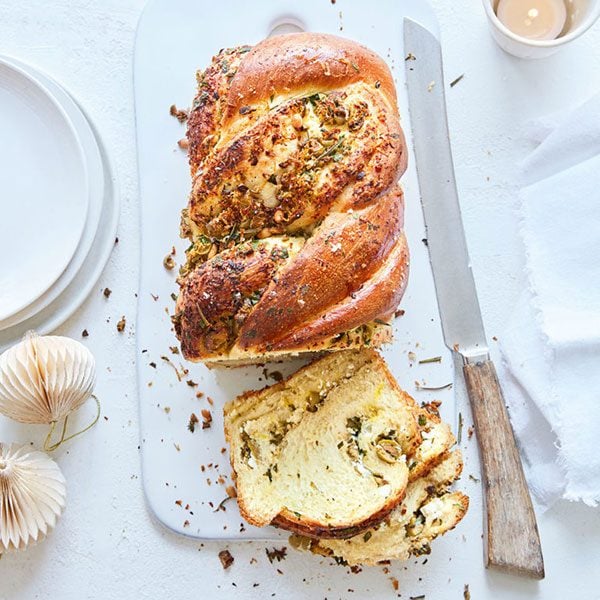 Swap your go-to brownie recipe for one with a little extra flourish. Swirl creamy cheese cake mixture through these rich brownies. The dough is also studded with biscuit pieces so you get the best bits of both cheesecake and brownies in one bite.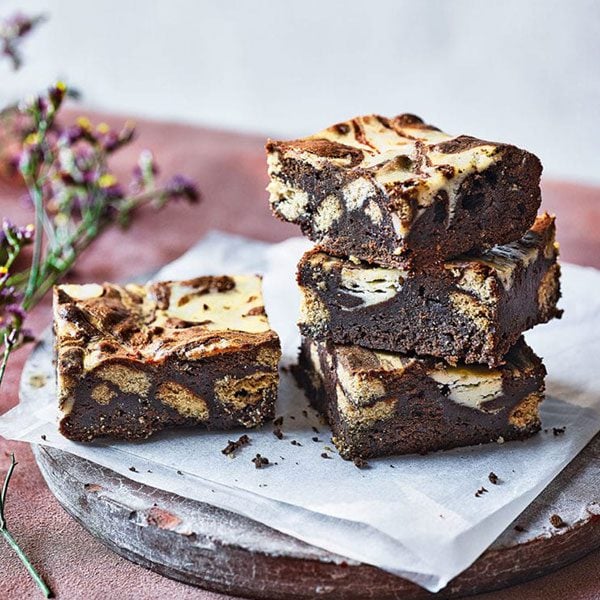 Gail's Bakery's dark gold, flaky cinnamon buns are a weekend highlight. Have a bash at making your own with our step-by-step recipe from the bakery. This is definite Project Bake territory, but the results are so, so worth it (as is the cinnamon scent).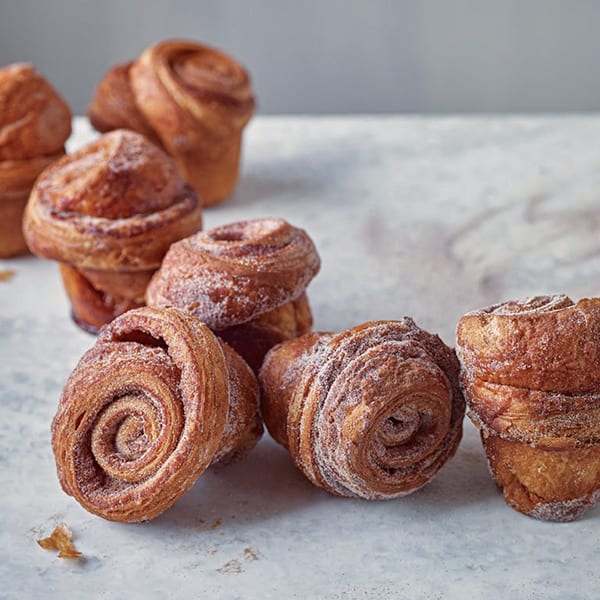 There's something meditative about plaiting the strands of a loaf. David Atherton's Kozunak plait is a sweet enriched loaf from Bulgaria, similar to challah. Serve with a thick layer of butter and a pot of strong coffee.
Apple and cinnamon crumble cake
Combine pudding and cake in one for a cosy weekend bake. This buttery cake has apple slices folded into the batter, and more apple slices and a scattering of crumble mixture on top.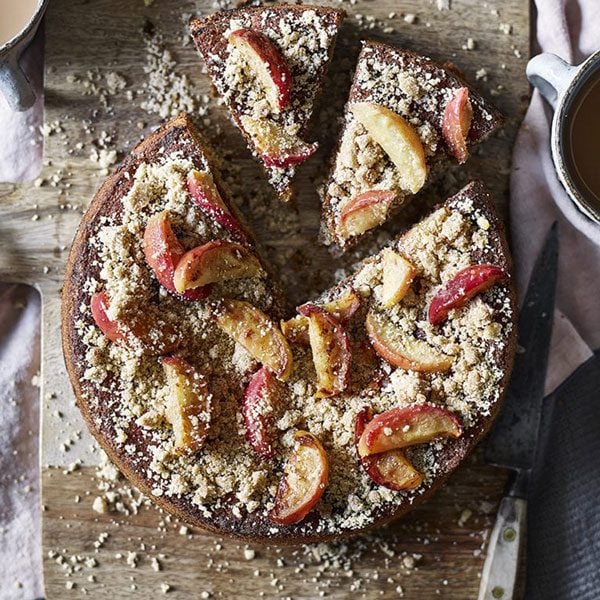 Chewy coconut cookies (Anzac biscuits)
If you fancy doing some weekend baking with the kids, cookies are a great, simple choice.  These Anzac biscuits (an Australian classic) are packed with oats and coconut. Snuggle up on the sofa with some story books and a plate of fresh Anzac cookies.
What's your favourite baking recipe? Check out hundreds more bread, biscuit and classic cake recipes.
Subscribe to our magazine
Subscribe to delicious. magazine for HALF PRICE
Subscribe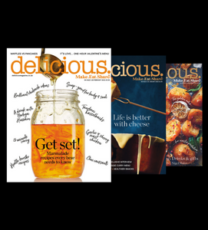 Join our newsletter
Packed with menu ideas, recipes, latest competitions and more...