Music and food: 17 recipes to match songs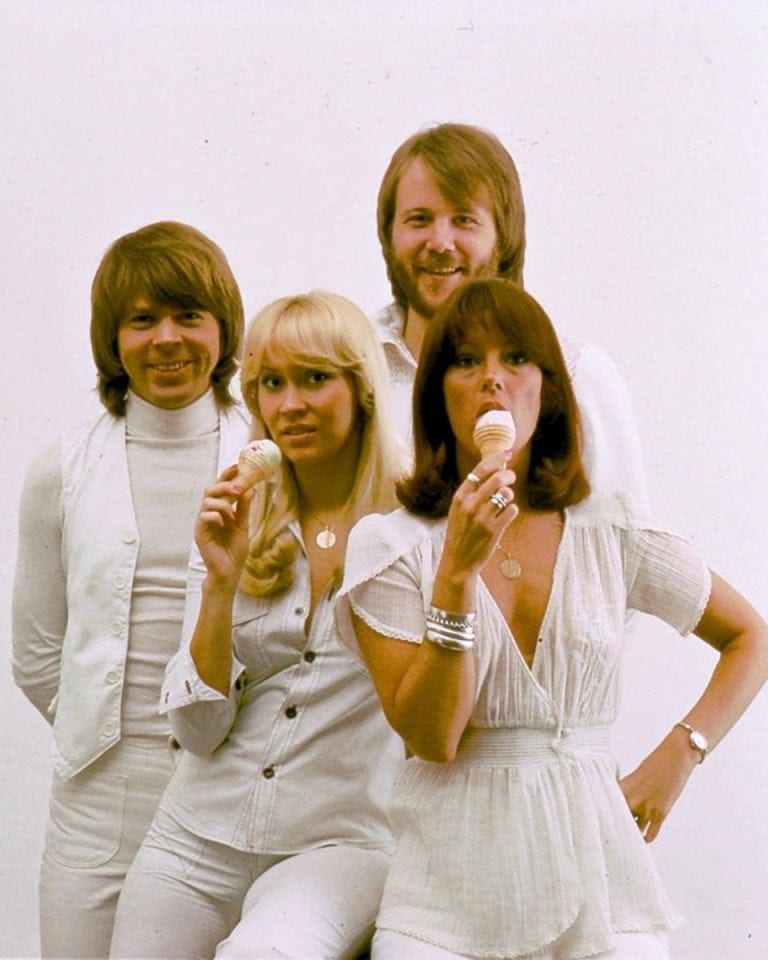 By Izzy Brimeau
When tucking into a lovely plate of food we use most of our senses – we look, smell, taste and touch it. The only sense left relatively untouched when eating (forgetting about crunchy food) is our hearing. That's why music goes so well with food – it completes the sensory experience.
Music sets the mood as we dig into our favourite dishes. Date night, family gatherings, special occasions and even a relaxed midweek meal at home would be unsatisfying without some tunes complementing the occasion.
Songs and meals hold important connotations and memories for us all, so on behalf of everyone at delicious. I've matched some of our favourite 'foodie' tunes with recipes. So, should you make one of the below recipes you can play a song to amplify your dining or devouring experience.
Let us know your music and food matches in the comments below.
1.
Honey, Honey
–
ABBA (1974)

"Honey, honey how you thrill me, ah-hah, honey honey"
Eat it:
salted honey cake with hazelnut brittle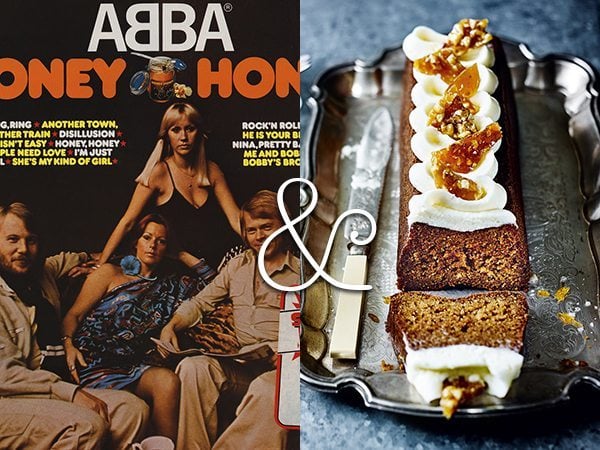 2. Vindaloo – Fat Les (2014)
"And we all like vindaloo"
Eat it: pork vindaloo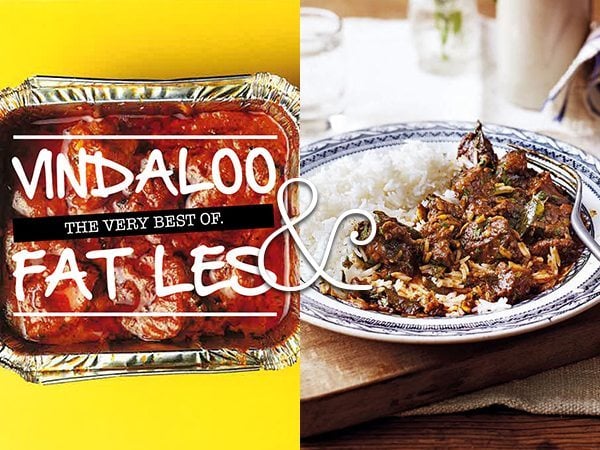 3. Peanut butter jelly – Galantis (2015)
"Spread it like peanut butter jelly, do it like I owe you some money"
Eat it: peanut butter and raspberry bundt cake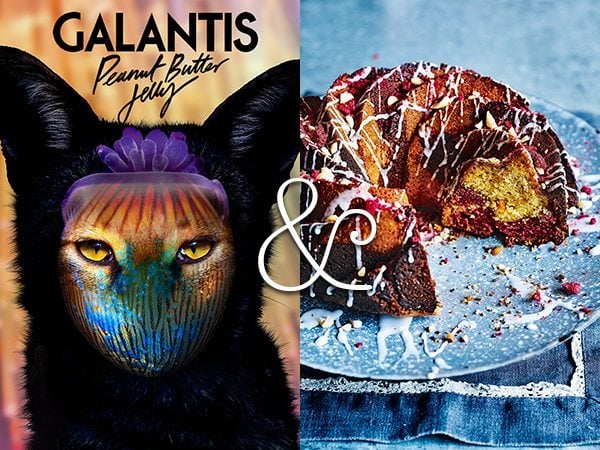 4. Banana pancakes – Jack Johnson (2005)
"Make you banana pancakes, pretend like it's the weekend now"
Eat it: buttermilk pancakes with honeyed bananas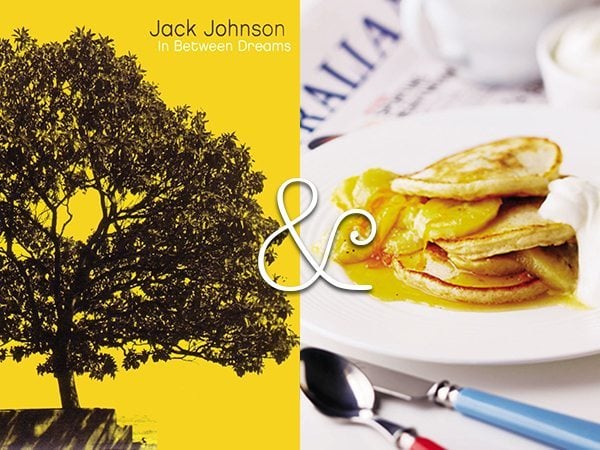 5. Jambalaya (on the bayou) – Carpenters (1973)
"Jambalaya and a crawfish pie and fillet gumbo"
Eat it: Louisiana jambalaya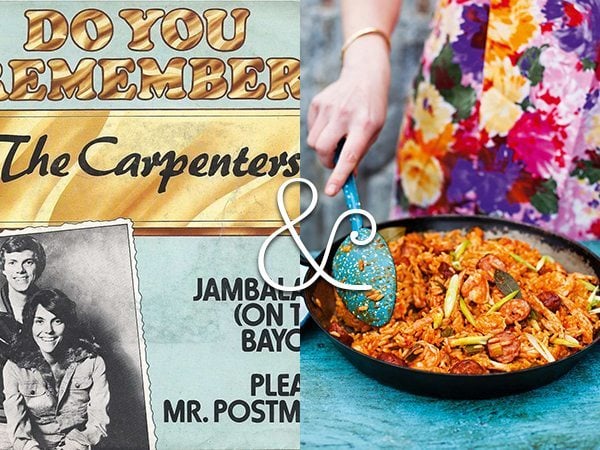 6. Ain't nobody here but us chickens – Louis Jordan (1947)
"There ain't nobody here but us chickens, there ain't nobody here at all"
Eat it: roast chicken with sausage, chard and parmesan stuffing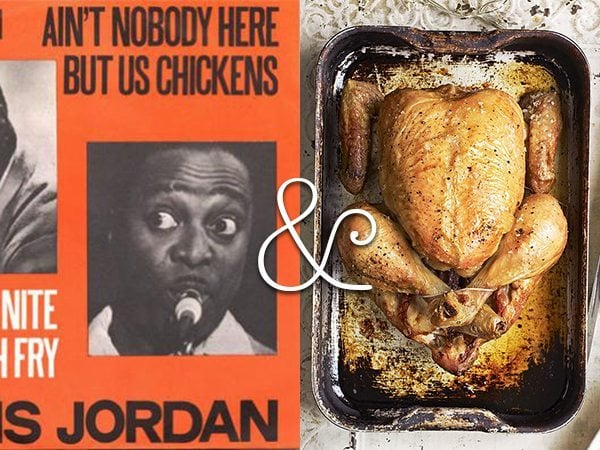 7. Coconut – Harry Nilsson (1971)
"She put the lime in the coconut and she drink 'em bot' up"
Eat it: coconut and lime angel cake
8. Rabbit – Chas n Dave (1981)
"You've got more rabbit than Sainsbury's, it's time to get it off your chest"
Eat it: rabbit, artichoke and rosemary paella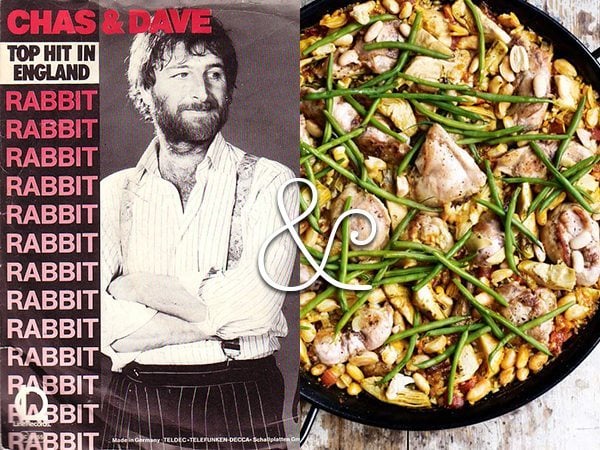 9. Oh My Darling, Clementine – Percy Montrose (1884)
"Oh my darling, oh my darling, oh my darling Clementine"
Eat it: sticky clementine cake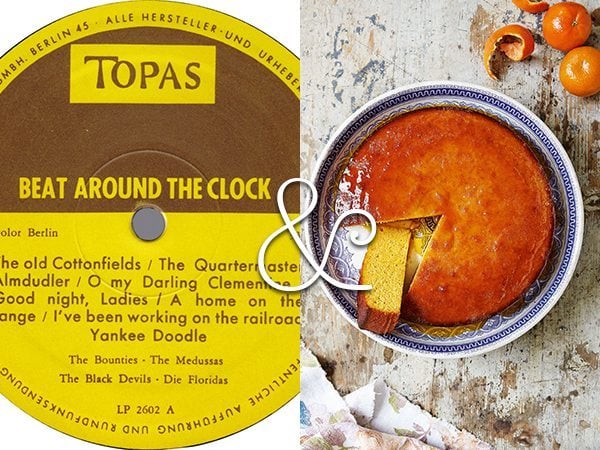 10. Milkshake – Kelis (2003)
"My milkshake brings all the boys to the yard"
Drink it: fruity milkshakes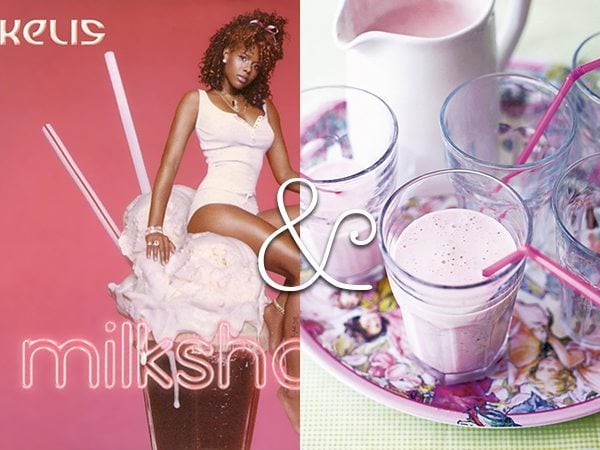 11. Do Fries Go With That Shake – George Clinton (1986)
"Oh, do fries go with that shake"
Eat it: chips with spiced salt and smoked garlic mayo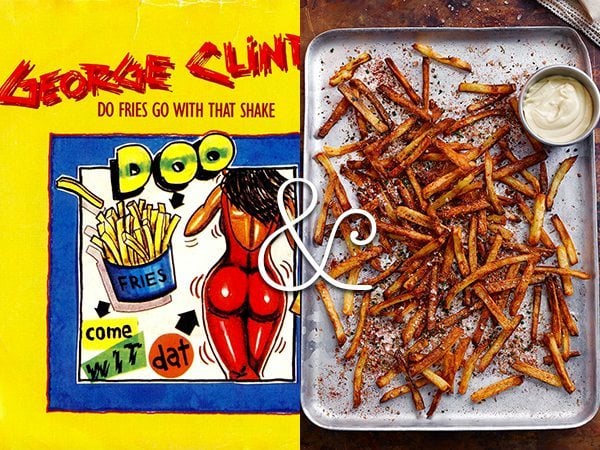 12. Red, red wine – UB40 (1983)
"Red, red wine, stay close to me"
Eat it: red wine and chocolate bundt cake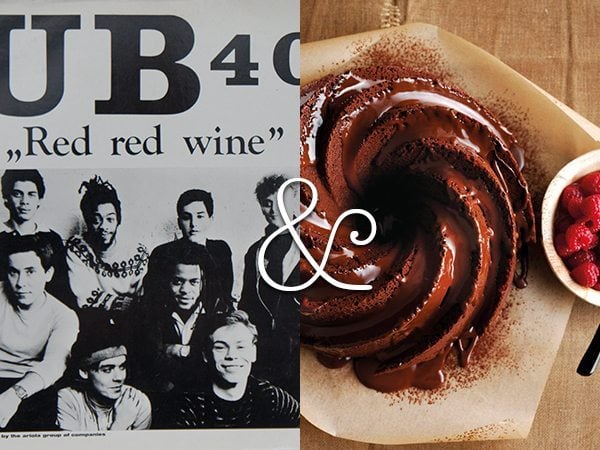 13. A Cup of Coffee, a Sandwich and You – Gertrude Lawrence and Jack Buchanan (1925)
"A cup of coffee, a sandwich and you, a cozy corner, a table for two"
Eat it: eggy-bread grilled cheese sandwich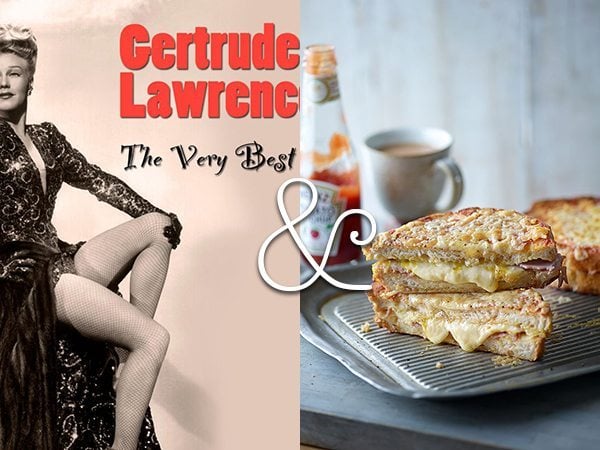 14. The Ketchup Song – Las Ketchup (2002)
"Friday night it's party time, feeling ready looking fine, viene diego rumbeando"
Dip it: tomato ketchup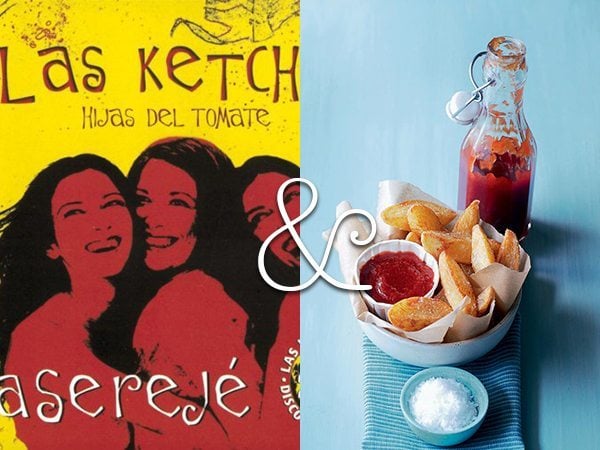 15. Was Dog a Doughnut – Cat Stevens (1977)
Instrumental
Eat it: jam doughnuts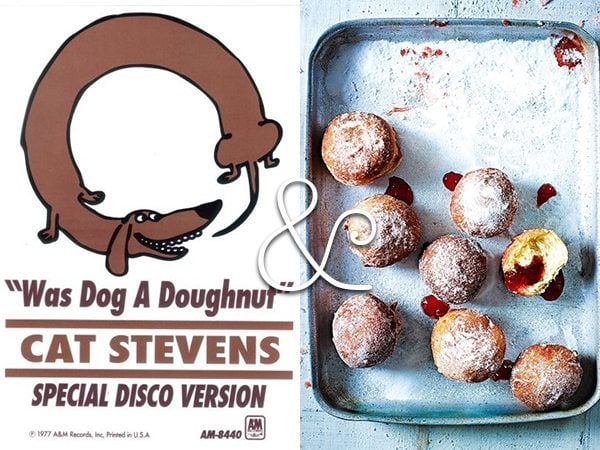 16. Cheeseburger in Paradise – Jimmy Buffett (1978)
"Cheeseburger in paradise (paradise), heaven on earth with an onion slice (paradise)
Eat it: slimmed-down cheeseburger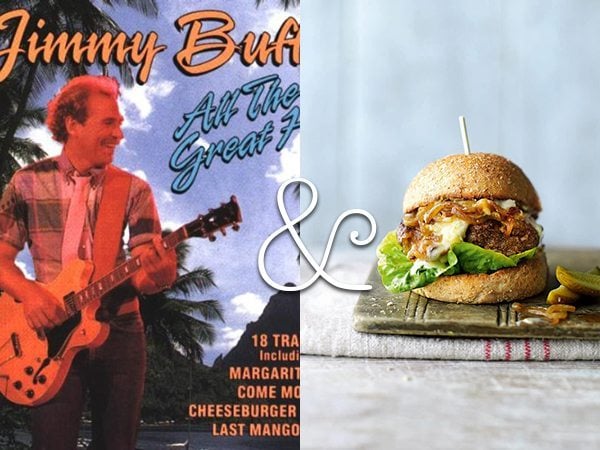 17. Popcorn – Hot Butter (1972)
Instrumental
Eat it: salted brown-butter and maple popcorn